White House adviser Kellyanne Conway on Aug. 12 called on presumptive Democratic presidential nominee Joe Biden's new running mate to clarify her stance on late-term abortion and other issues.
"She's very much part of the radical left. She is for the Green New Deal. She is for government-run health care. She is for abortion in the ninth month. And if she's not, I want her to say that today," Conway told reporters outside the White House when asked about Sen. Kamala Harris (D-Calif.).
"Because the Democratic Party platform basically is abortion—anyone, anytime, anywhere, no restrictions, no regulations—even though we know—and I can introduce you to them, they've been in the White House—people who have survived abortions."
The Biden campaign didn't respond to a request for comment.
Abortion is the termination of unborn babies or fetuses. Once pushed as "safe, legal, and rare" by top Democrats, many in the party now push for wider and wider access, even as most Americans believe it should be illegal to get abortions later in pregnancy.
Harris voted in 2018 against a bill that would have limited abortions to the first 20 weeks of pregnancy and made it a crime to perform abortions if the fetus was 20 weeks or older. She later co-sponsored legislation that would have axed some requirements for and limits on the procedure, including invalidating any state law that prohibits "abortion after fetal viability when, in the good-faith medical judgment of the treating physician, continuation of the pregnancy would pose a risk to the pregnant woman's life or health."
NARAL, a pro-abortion group, currently rates Harris's congressional record as what it describes as 100 percent pro-choice.
The organization's president, Ilyse Hogue, applauded Harris being chosen as the vice-presidential nominee, writing in a statement that Harris "has cosponsored critical legislation to protect and advance reproductive freedom, including the Women's Health Protection Act (WHPA) to protect our right to access abortion care free from medically unnecessary restrictions and bans."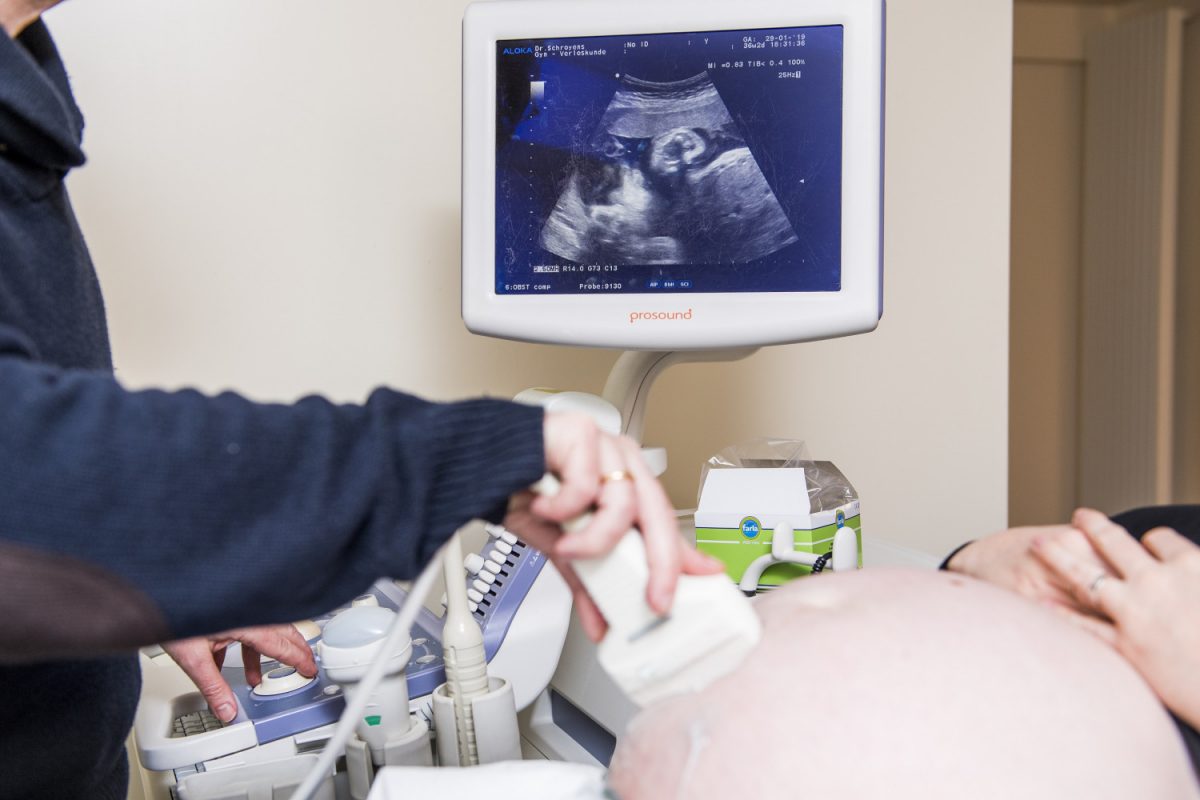 Just 10 percent of Americans support late-term abortion, or abortion in the third trimester, according to a number of polls and surveys.
"We know people who have survived outside of the womb at 22, 23, 24 weeks and go on to have great lives, God bless them," Conway said.
"If she's not for late-term abortion, if she's not for sex-selection abortion, if she's changed her mind on voting against abortions after the 20th week, because she voted against that as a United States senator, I'm open to hearing that."
Harris also sparked criticism for choosing to prosecute citizen journalist David Daleiden after he and other Center for Medical Progress investigators published videos they said showed that Planned Parenthood was selling aborted baby body parts. Harris, the California attorney general at the time, ordered an investigation into Daleiden instead of probing Planned Parenthood.
The Center for Medical Progress filed a lawsuit against her and current California Attorney General Xavier Becerra in May, alleging a violation of civil rights.
A judge in December 2019 dismissed five felony charges against Daleiden and another activist.
Abortion can be a wedge issue. Some voters chose to support Donald Trump because of his pro-life stance, according to "The Great Revolt" by Salena Zito and Brad Todd.
Over 40 percent of black and Hispanic Democrats or voters who lean Democrat don't agree with their own party's stance on abortion, according to a Pew Research Center survey conducted last year.
The Trump campaign also described Harris as a radical, pointing to Harris's support of the Green New Deal, support of so-called sanctuary cities, and desire to eliminate private insurance.
"Harris is the most radical, far-left Vice Presidential nominee in U.S. history," the campaign said in a statement.
Marjorie Dannenfelser, president of the Susan B. Anthony List, a pro-life group, said in a statement after Biden announced he chose Harris that the senator "is an extremist who supports abortion on demand through birth, paid for by taxpayers, and even infanticide—an agenda rejected by the overwhelming majority of Americans, including millions of Independents and rank-and-file Democrats."
According to the Biden campaign website, the presumptive nominee would expand access to contraception and protect the constitutional right to an abortion if elected president.
"The Affordable Care Act made historic progress by ensuring access to free preventive care, including contraception. The Biden Plan will build on that progress," the campaign stated.
"Vice President Biden supports repealing the Hyde Amendment because health care is a right that should not be dependent on one's zip code or income. And, the public option will cover contraception and a woman's constitutional right to choose."