Pedophile Richard Huckle, who was serving life in prison after admitting to sexually abusing children as young as six months old, was stabbed to death in jail, according to reports.
Huckle, 33, was stabbed with a makeshift knife in his cell at Full Sutton Prison near York, United Kingdom, on Oct. 13, reported the BBC.
According to The Sun, Huckle was found unconscious in his cell on Sunday and a fellow prisoner was isolated as police prepared to start a murder investigation.
"It looks like Huckle was stabbed to death with makeshift blade. It's not clear yet if the weapon has been found," a source told the paper.
A Prison Service spokesman confirmed Huckle's death to Sky News but wouldn't comment on the way he died.
A spokeswoman for the Humberside Police said a probe has been launched.
"We were called shortly after 12:30 p.m. reporting that a man had died at the prison," she said. "Humberside Police are working closely with the Prison Service to investigate the death of an inmate and at this time we are treating the death as suspicious."
Huckle was arrested in 2014 at Gatwick Airport in England after Australian authorities passed on information about him.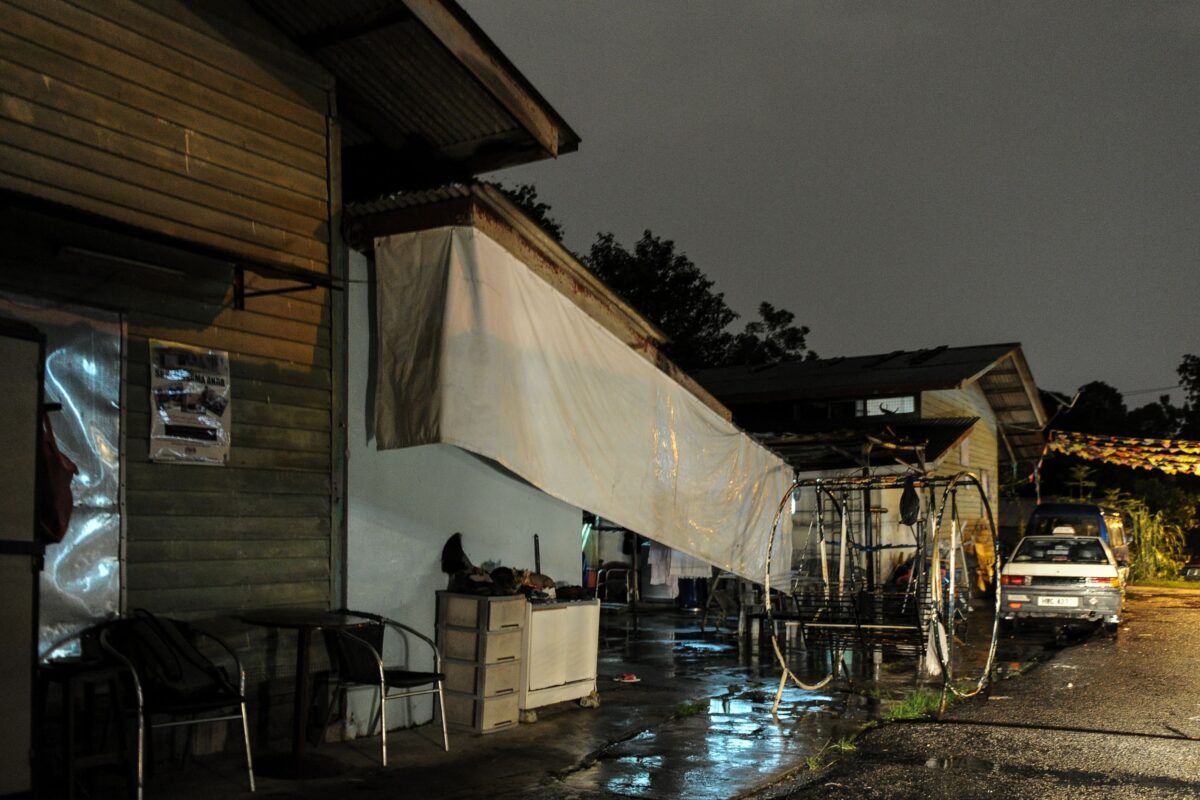 One of Britain's most prolific paedophiles has been stabbed to death at Full Sutton jail. Richard Huckle abused up to 200 children & was given 22 life sentences after admitting 71 charges of child sex abuse. He was attacked in his cell with a makeshift knife.

— Danny Shaw (@DannyShawBBC) October 14, 2019
Buckle used his volunteering visits to Christian orphanages in Asia to prey on vulnerable and poor children.

The serial sex offender attacked girls, boys, toddlers and even a six-month old baby in a nappy over nine years.

— Jordan Milne (@JEMilneSky) October 14, 2019
Huckle was accused of abusing up to 200 children during visits to Malaysia, where he volunteered. The freelance photographer and former English teacher was sentenced to 22 life sentences after pleading guilty to 71 charges of sex abuse.
Huckle admitted abusing children as young as six months and as old as 12 years old between 2006 and 2014.
At the sentencing, Judge Peter Rook said: "Your offending behavior became entrenched in your everyday life. Your life revolved around your sexual activities with young children. Your distorted beliefs in respect of children are deep-seated. Your self-delusion knows no bounds."
Despite the seemingly harsh sentencing, Huckle could have been out of jail as early as his mid-50s because each sentence had a minimum of only 25 years, The Sun reported.
Huckle was known to brag about the sex abuse he perpetrated online, at one point telling others about a three-year-old girl he raped.
Huckle also shared pictures and videos of himself abusing children, receiving bitcoin in payment for the materials. And authorities said he shared tips with others on the dark web regarding how to make children trust them.