A convicted child rapist and illegal immigrant who was released from jail despite three life sentences was captured hundreds of miles away nearly a week after being freed.
Tony Maycon Munoz-Mendez, 31, was convicted of rape and aggravated child molestation and began serving a life sentence in April 2015, according to jail records. But he was released from Rogers State Prison in Reidsville "in error" at around noon on Oct. 25, the Georgia Department of Corrections said in a statement.
Munoz-Mendez, a Mexican native, was found some 650 miles away from the prison he was jailed in on Wednesday.
He was located at a house in Fort Thomas, Kentucky, by Georgia Department of Corrections (GDC) Fugitive Apprehension Unit, and the U.S. Marshalls Southeast Regional Task Force, the department said in a statement.
"The GDC appreciates the support of our law enforcement partners in Kentucky and we are proud of the determination of everyone involved in ensuring the capture of Munoz-Mendez," the department added.
A review of the erroneous release was still happening.
The review into how the convicted rapist was released is "ongoing, to include a full internal investigation," Georgia Department of Corrections Director of Public Affairs Joan Heath told the Atlanta Journal-Constitution.
John Warr, the prosecutor who put Munoz-Mendez in jail, said that Munoz-Mendez was dating the mother of the girl he molested.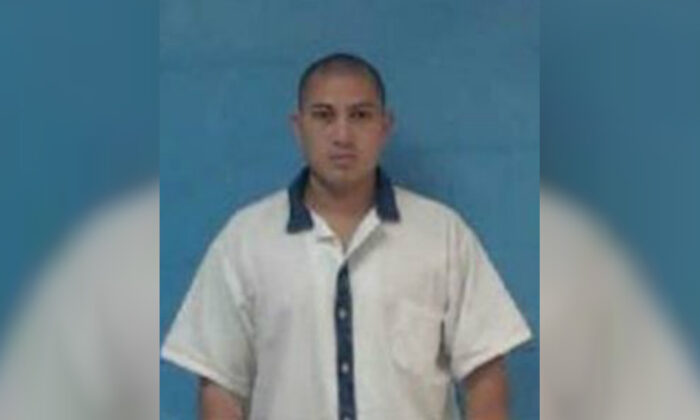 Warr told 11Alive that the molestation began in 2010 when the girl was around 10 years old. Munoz-Mendez later raped the girl over several years. The girl told her mother but the mother did not report the rapes to the police. She later pleaded guilty to child cruelty for not reporting the molestation and rape.
"The child ended up testifying," Warr said. "She did outstanding … And there was medical evidence to back up both of these counts."
According to WSB-TV, in 2014, while Mendez was awaiting trial, he wrote to the judge assigned to his case and said he wanted to return to his children, indicating he was from another country.
"I have no family here in the United States to help me out and I have to rely on myself on everything and it's hard. I know I'm innocent," he wrote.
Warr told 11Alive that Munoz-Mendez's release "incomprehensible" and said no one notified him, the victim, or the victim's foster mother.
"I saw it online on Monday on a news site," Warr said. "So I contacted the foster mother of the victim immediately, and informed her what was going on. He'd already been out of prison the whole weekend, right?"
"They need to rethink how they're handling their security, and how they let people out by mistake. It's incomprehensible," he added.