The New South Wales (NSW) construction industry will return to full capacity from next Monday, Sept. 27, as vaccination rates climb.
All construction sites will open at a total capacity of one person per four square metres, regardless of workers' vaccination status.
However, workers from the 12 local government areas (LGA) of concern will still be subjected to more stringent rules. Vaccination requirements remain, and they must continue to register to work outside of their LGA.
NSW Premier Gladys Berejiklian thanked the construction sector for their work in implementing COVID-19 safety procedures after being dealt a massive blow from the two-week shutdown.
"We're now at a much more comfortable place acknowledging that many workplaces have done enormous amounts of work to keep their workers safe and the worksites safe," Berejiklian told the press. "Obviously, [there is also] very little public-facing interaction, and for those reasons, the government took that decision."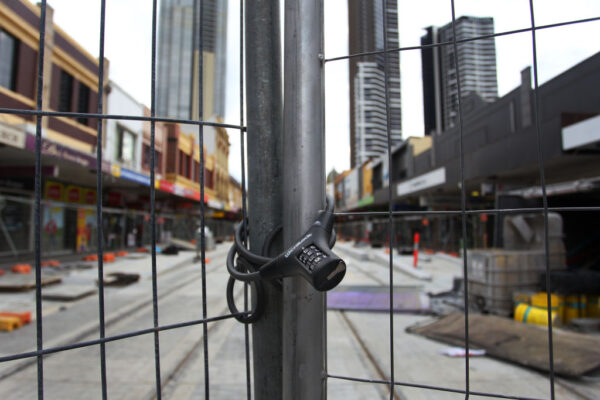 The Property Council of Australia (PCA) welcomed the decision, saying it provided a huge boost for the property and construction industries.
"Returning construction sites to full capacity—with appropriate safeguards in place—will provide a shot in the arm for our state's recovery as the COVID pandemic continues to impact swathes of the economy," PCA NSW Executive Director Luke Achterstraat said in a statement.
Achterstraat said the decision provides employment security across the state since one in four people draw their wages directly from this industry.
"This announcement is a huge endorsement of our safety priority and ability to innovate in challenging times," he said. "Now we can focus on the course for an economic roadmap forward, with the potential for a housing-led recovery."
The Australian Constructors Association (ACA) said construction was now the "exemplar" industry in NSW for comprehensive COVID-19 protocols and safety management plans.
"Our approach to vaccinating the construction industry has been to encourage and facilitate," ACA CEO Jon Davies said.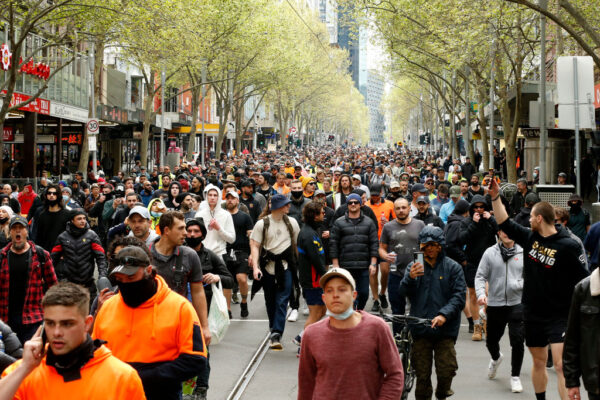 This decision comes in contrast to the Victorian construction industry, which is undergoing a two-week ban. The ban came after tradespeople took to the streets of Melbourne to protest the closure of tea rooms and the mandatory COVID-19 vaccinations for their industry.
The protest began on Sept. 20 when hundreds of construction workers called on an industry union head to stand down over the vaccine mandates.
The protests are still ongoing, with protestors marching up to 30 km (18.6 miles) around the city of Melbourne on Sept. 21.
On Wednesday, Sept. 22, Victorian police have ramped up their presence with the riot squad as hundreds of trade workers marched throughout the city again.