Rep. Jim Himes (D-Conn.) claimed that "most of the public" hasn't delved into the transcripts the House Intelligence Committee has released from closed-door impeachment inquiry hearings.
Himes, a member of the committee, made the claim during an appearance on NBC's "Meet the Press" on Nov. 10.
Host Chuck Todd asked Himes whether the public impeachment hearings, which start Wednesday, will give new information to the public. The first three witnesses have all testified behind closed doors, and the committee recently released the transcripts of what they said.
"There will be new information. I suspect most of the public has not read the release transcripts. And what they're going to hear is … immensely patriotic, beautiful, articulate people telling the story of a president who—let's forget quid pro quo; quid pro quo is one of these things to muddy the works—who extorted a vulnerable country by holding up military aid. So yes, they are going to hear something new," Himes claimed.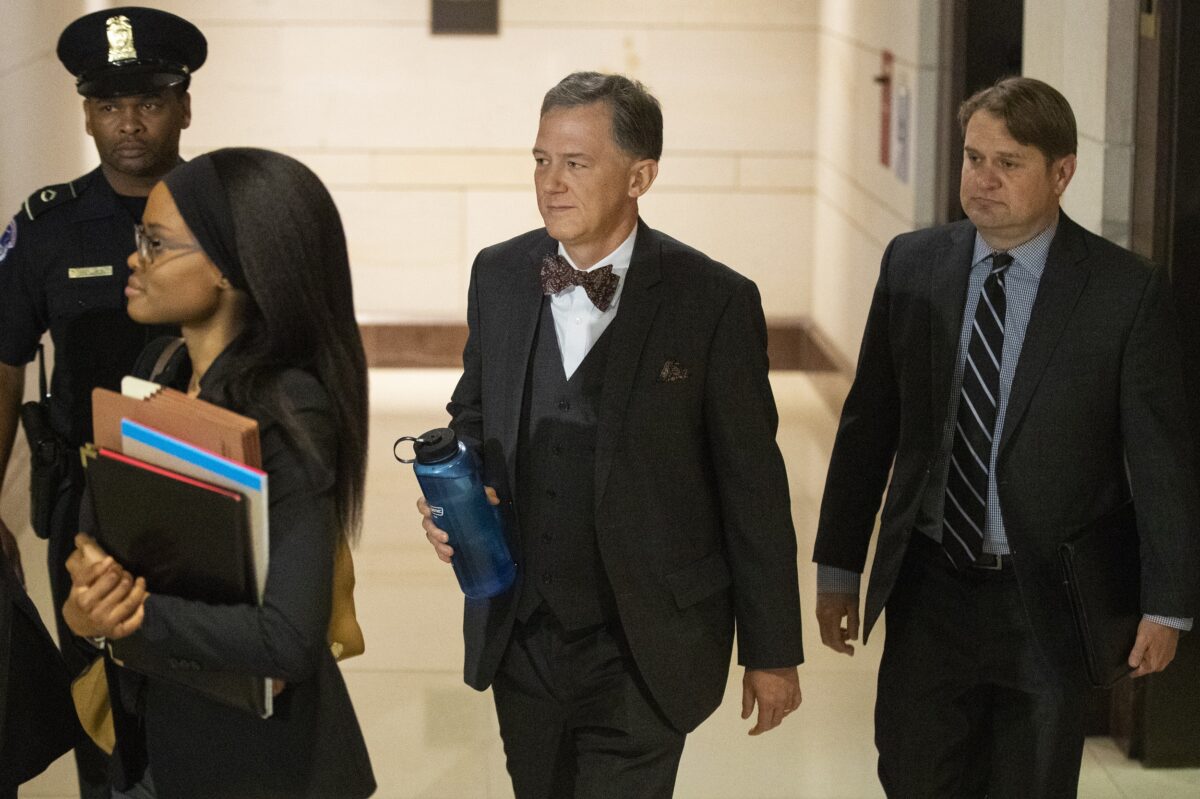 Democrats have accused Trump of withholding military aid from Ukraine to try to pressure Ukrainian President Volodymyr Zelensky into investigating his country's role in interfering in the 2016 U.S. presidential election.
Ukrainian and American officials have said the review of aid wasn't connected to the investigation request and the aid was ultimately sent on time. Zelensky has also said he never felt pressured by Trump.
Democrats also took issue with Trump asking Zelensky to "look into" former Vice President Joe Biden and Biden's son Hunter Biden. While still in office in 2016, Joe Biden threatened to withhold $1 billion in aid from Ukraine unless President Petro Poroshenko ousted a prosecutor who was probing Hunter Biden's employer.
Trump has said he had a duty to ask Zelensky to probe corruption in the country and denied wrongdoing.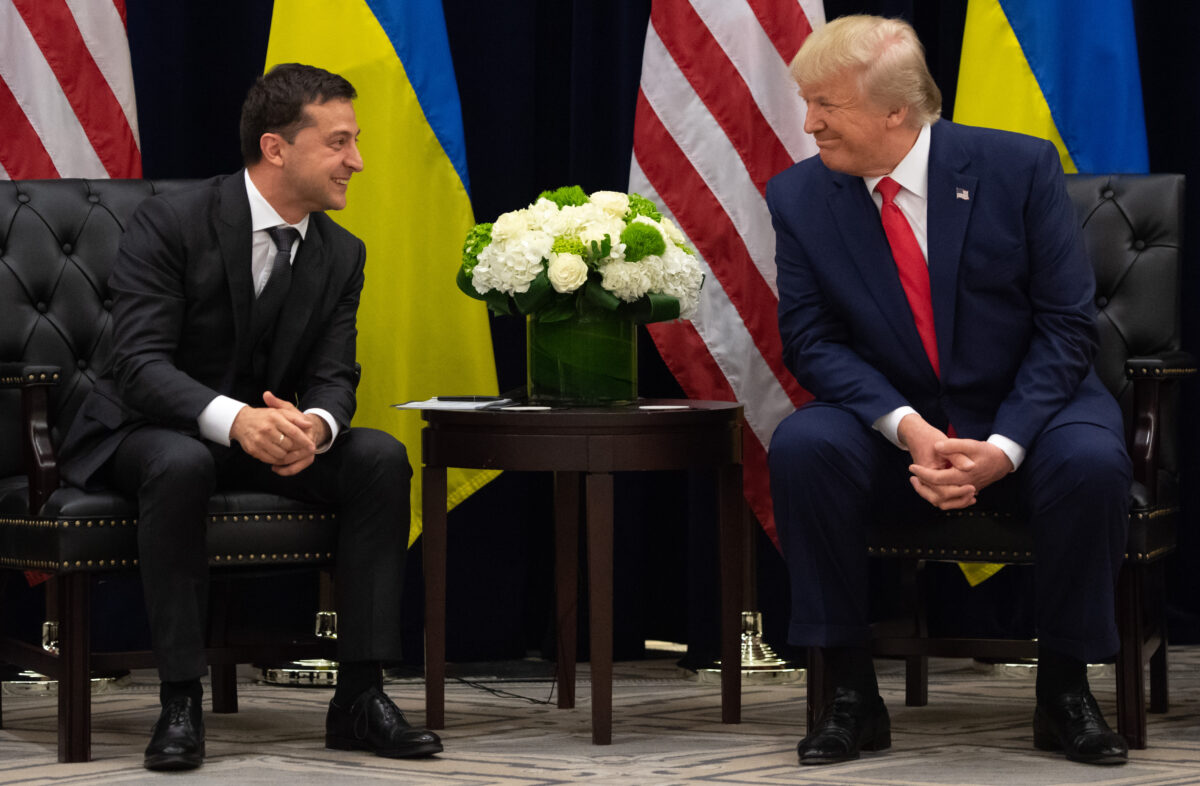 House Intelligence Chairman Adam Schiff (D-Calif.) announced that open impeachment hearings would start on Nov. 13 after weeks of closed-door hearings.
The only announced witnesses—Ambassador William Taylor, a diplomat to Ukraine, George Kent, deputy assistant secretary for European affairs, and Marie Yovanovitch, the former U.S. ambassador to Ukraine—have already testified behind closed doors.
Republicans requested a number of witnesses, including Hunter Biden, Biden's business partner Devon Archer, and the person who filed a complaint about Trump's July phone call with Zelensky. Schiff said the latter would not be testifying.
Himes said later in the appearance that whether what Hunter Biden did in Ukraine was corrupt has no connection to the impeachment probe.
"They would like to bring Joe Biden's son in front of the American people to discuss his role on the board of Burisma," he said. "We can have a long conversation about whether the sons and daughters of high ranking officials should do that sort of thing. That has nothing to do, absolutely nothing to do, with the actions of the United States president in extorting Ukraine in a way that damaged our national security."