Rep. 
Seth Moulton
(D-Mass.), an Iraq War veteran, joined the 2020 Democratic presidential race on April 22. He's the latest contender to launch a long-shot bid in a crowded field of candidates now pushing 20.
Moulton, 40, enters the race as an underdog with little national name recognition and a shorter track record than some rivals who have spent years in the U.S. Senate or as state governors.
The congressman announced his candidacy with a YouTube video and an appearance on Good Morning America. Moulton said he wants to tackle climate change and grow the U.S. economy by promoting green, high-tech, and advanced manufacturing jobs.
"Decades of division and corruption have broken our democracy and robbed Americans of their voice," he said in the campaign video. "While our country marches forward, Washington is anchored in the past."
In December 2018, Moulton announced his support for the Green New Deal, a resolution that urges Congress to hand the government a monopoly over the United States's energy industry in order to move the nation entirely away from fossil fuels.
The Green New Deal calls for a 10-year mobilization that would, by one estimate, cost U.S. taxpayers as much as $93 trillion. As a comparison, the total projected government spending for the next decade is $66 trillion. In addition to vague promises of universal access to food and nature, the resolution calls for the removal of all gas-engine cars and upgrading or replacing every building in the country.
Moulton first entered Congress in 2015 after he won a Democratic primary challenge against John Tierney, who had held the seat for 18 years. In 2018, Moulton also helped organize opposition to Rep. Nancy Pelosi's (D-Calif.) bid to become Speaker of the House again after Democrats took control of the U.S. House of Representatives.
His efforts to reject Pelosi as House speaker earned him national attention at the time. He later ended his opposition to Pelosi with a statement saying: "Tough conversations make us stronger, not weaker, and we need to keep having them if we're going to deliver on the change that we've promised the American people."
All Democratic senators running for president co-sponsored the Green New Deal resolution, including Sens. Bernie Sanders (I-Vt.), Kamala Harris (D-Calif.), Elizabeth Warren (D-Mass.), Cory Booker (D-N.J.), Kirsten Gillibrand (D-N.Y.), and Amy Klobuchar (D-Minn.).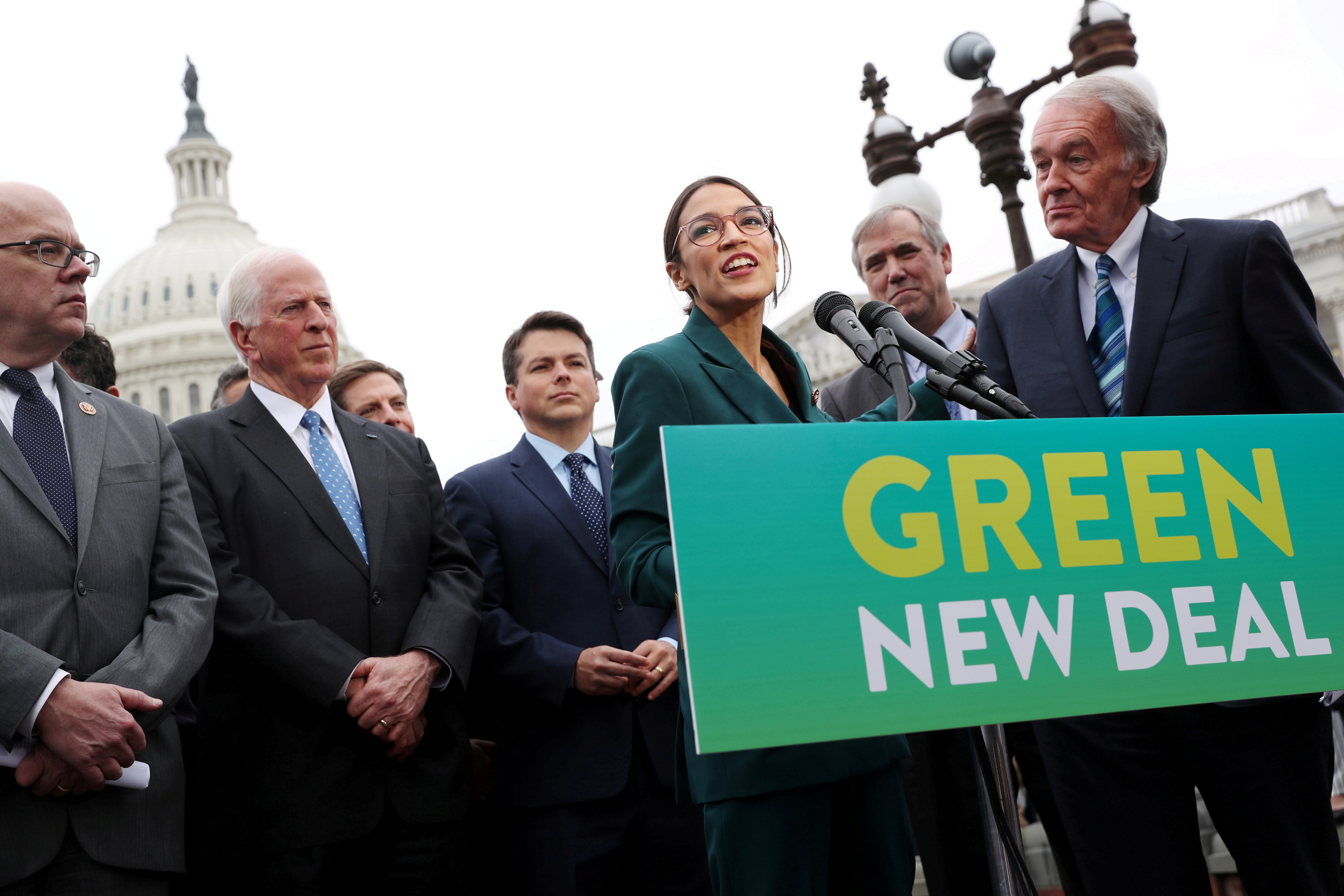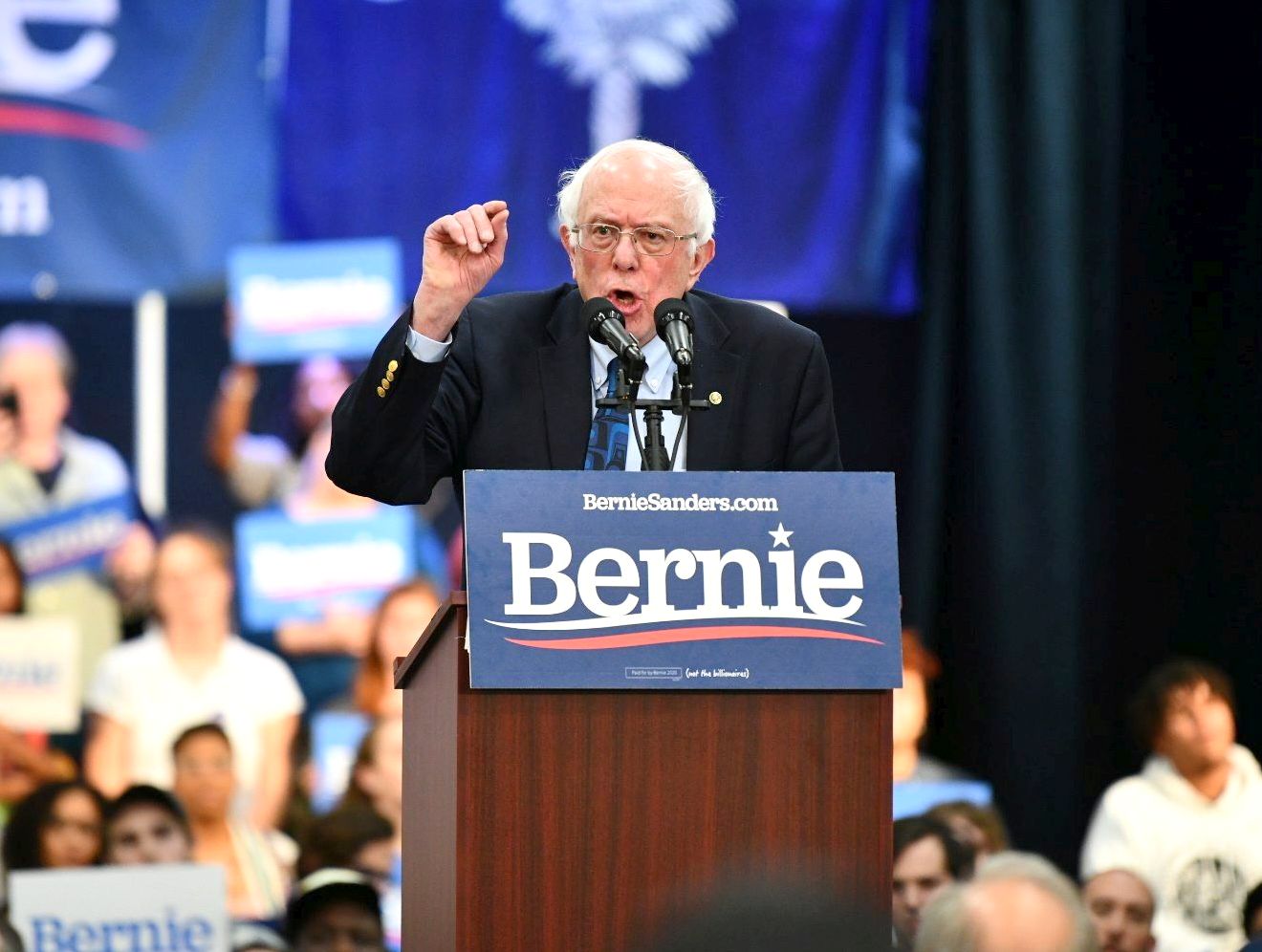 Moulton has also been a frequent critic of President Donald Trump—from foreign policy, including Trump's recent veto of a resolution to end U.S. military assistance in Saudi Arabia's war in Yemen against the Iran-backed Houthis, to his push for a wall at the southern border.
Moulton served in the Marines from 2001 to 2008, and did a number of tours in Iraq. During his 2014 congressional bid, he became, like Trump, a vocal critic of the Iraq War.
He has advocated stricter gun laws, saying military-style weapons should not be owned by civilians.
Moulton supports the legalization of marijuana and told Boston public radio station WGBH in 2016 that he had smoked it while in college.
He graduated from Harvard University with an undergraduate degree in physics in 2001 and returned to receive a master's degree in business and public policy in 2011.
Reuters contributed to this report