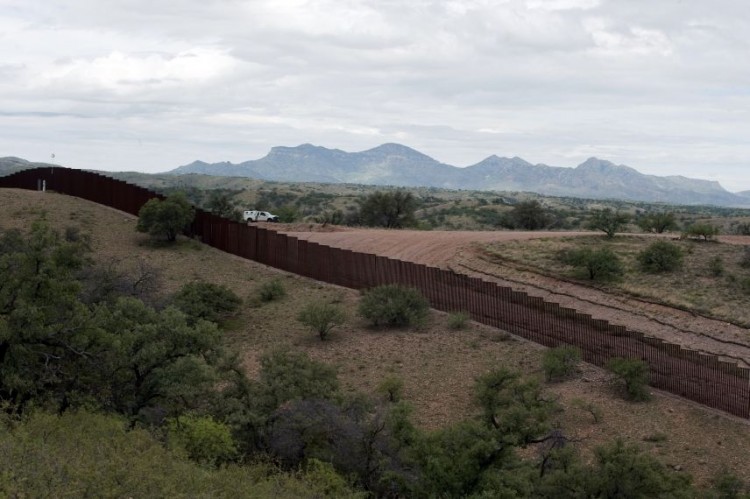 WASHINGTON—A House Homeland Security subcommittee heard testimony May 17 on incidents of misconduct and criminal behavior of Department of Homeland Security (DHS) employees. While no one would disagree that the vast majority of DHS employees are honest and dedicated civil servants, a small and growing number are betraying the public trust by engaging in illegal and unethical behavior.
"Since 2004, over 130 agents of the U.S. Customs and Border Protection (CBP) have been arrested, charged, or otherwise prosecuted on corruption charges. Allegations and convictions include alien and drug smuggling, money laundering, and conspiracy," Rep. Michael McCaul (R-Texas), chairman of the Subcommittee on Oversight, Investigations, and Management, said in his opening statement at the hearing.
Besides Customs and Boarder Protection personnel, Immigration and Customs Enforcement (ICE) and Transportation Security Administration (TSA) employees have also abused their positions, McCaul observed.
McCaul said an ICE agent in February pleaded guilty to illegally providing documents to individuals with ties to drug trafficking organizations. ICE agents have been convicted of accepting thousands of dollars in bribes from immigrants seeking U.S. documentation, he said.
ICE personnel have been found guilty of filing fraudulent travel claims.
McCaul pointed to a 22-count indictment that "alleges TSA employees took payments to provide drug couriers unfettered access through Los Angeles International Airport so that drugs could be smuggled into the United States."
"Even though there are stacks of [federal] government manuals, training materials, and yearly briefings about ethics, lapses continue," McCaul said.
McCaul often expressed concern that breaches in security could permit terrorists entry into the United States. He declared that terrorists are seeking to infiltrate law enforcement employment. An Immigration and Customs Enforcement employee could be bribed to provide the necessary documentation for an alien terrorist to enter, or a TSA employee could allow illegal entry or an explosive device at one of the 450 airports it screens for passengers and baggage, or Customs and Border Protection personnel could do the same at the border.
Mexican Drug Cartels
Department of Homeland Security's acting Inspector General Charles Edwards offered an explanation for the misconduct and criminal behavior that persists and flourishes, despite the vetting process for new employees and mandatory ethics training.
Edwards said that smuggling of people and goods across our borders has fallen into the hands of organized criminal enterprises. He said that the Mexican drug cartels today are more sophisticated and dangerous than any other organized criminal groups from the past.
"As the United States has enhanced border security with successful technologies and increased staffing to disrupt smuggling routes and networks, drug trafficking organizations have become not only more violent and dangerous, but more clever as well. The drug trafficking organizations have turned to recruiting and corrupting DHS employees."
Edwards said that Office of Inspector General (OIG) investigations are hampered by the "brutality the cartels use to control their organizations and coerce witnesses," and the high-tech resources that "unlimited money" can buy.
According to Edwards, border patrol agents and customs and border protection officers whose jobs could facilitate smuggling are prime targets for the crooks; other employees are useful to the cartels for the intelligence they can provide such as ongoing investigative activities and whether their members are in law enforcement databases.
By fiscal year 2011, the number of complaints against customs and border protection employees rose 38 percent at the Office of Investigations from fiscal year 2004, Edwards said.
The urgent need for DHS agencies to hire many new personnel was cited often as another factor for the growth of misconduct and criminal behavior.
According to Thomas Winkowski, acting deputy commissioner, U.S. Customs and Border Patrol, is the largest law enforcement agency in the country, deploying over 60,000 law enforcement officers and support personnel along the U.S. borders, at ports of entry and overseas.
"After the creation of the Department of Homeland Security, Customs and Border Patrol experienced a level of growth in personnel resources unprecedented in the history of U.S. law enforcement. Since the creation of CBP in March 2003, the U.S. Border Patrol more than doubled in size to a force today of 21,370 agents," Winkowski says in written testimony.