A confrontation over taco sauce led to a shooting on Dec. 31 at a Taco Bell in Oklahoma.
After a customer complained about the sauce, the situation devolved to the point where shots were fired.
"It appears that there was some type of confrontation with an employee through the drive-thru," Master Sgt. Gary Knight with the Oklahoma City Police Department told KFOR. "A man was complaining about not getting enough sauce, or not getting any taco sauce and was very upset."
The man allegedly fired at least one round through the drive-thru window then went inside the Oklahoma City Taco Bell.
"The employees locked themselves in the bathroom," Knight said. "He apparently left. It's unclear exactly what he did while he was in there as they were hiding."
The employees could hear the suspect "banging around inside the store, but were unsure what he was doing," police told KOCO.
The gun the man used was described as a "semi-automatic handgun."
No one was injured.
Police officers said that the suspect was described as a black male.
Anyone with information was urged to call crime stoppers at (405)-235-7300.
Woman Dead After Taco Bell Shooting
The incident comes less than two weeks after a Kansas woman died from a gunshot wound sustained at a Taco Bell in Kansas City.
The shooting took place on Dec. 22, just after 5 p.m. at 39th and Rainbow.
Police officials told WDAF that the woman was shot in the Taco Bell parking lot and ran into the fast food establishment for help. She was rushed to the nearby University of Kansas Medical Center.
Officers said the investigation had just started.
"At this point we are kind of at the beginning stages," Kansas City Police Department officer Zac Blair said. "We have gone from a minor aggravated battery to a homicide. We will recheck everything we did in the original call and we are going to redo it and make sure everything gets done correctly."
The woman was later identified as 27-year-old Krystal Swygert, reported the Kansas City Star.
Police officials initially said that the woman's injuries weren't life-threatening but she later died during surgery.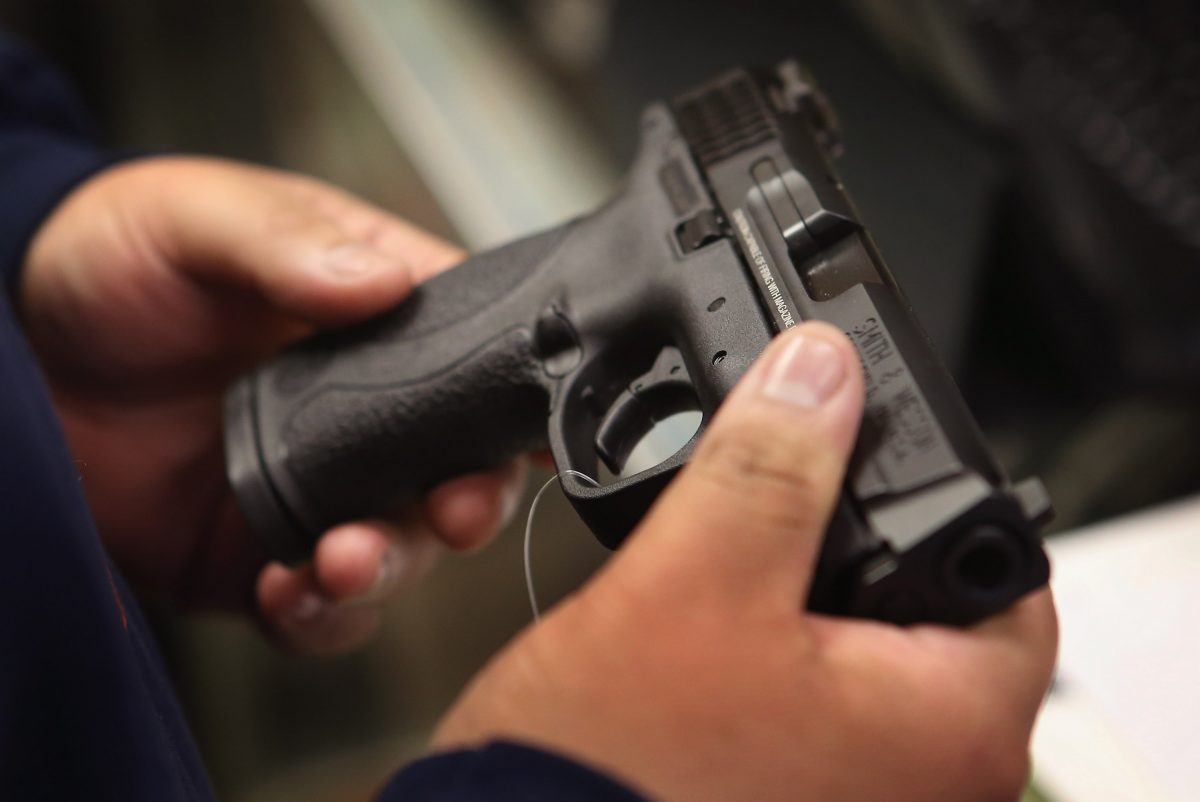 Crime Decreased in 2017
The FBI said that both violent crime and property crime decreased in 2017 compared to 2016. Overall violent crime decreased 0.2 percent from 2016 to last year, while property crime decreased 3 percent during that time, the agency said in September 2018, releasing data from the previous year.
"There were more than 1.2 million violent crimes reported to UCR nationwide in 2017. There was a 0.7 percent decrease in murders and a 4 percent decrease in robberies from 2016 to 2017. Aggravated assaults increased 1 percent in 2017. The FBI began collecting data solely on an updated rape definition last year, and 135,755 rapes were reported to law enforcement in 2017," the FBI stated.
"The report also showed there were more than 7.7 million property crimes last year. Burglaries decreased 7.6 percent and larceny-thefts decreased 2.2 percent. Motor vehicle thefts increased 0.8 percent from 2016 to 2017."
The figures were compiled from more than 13,000 law enforcement agencies around the United States that submitted their crime data to the FBI.
From NTD News