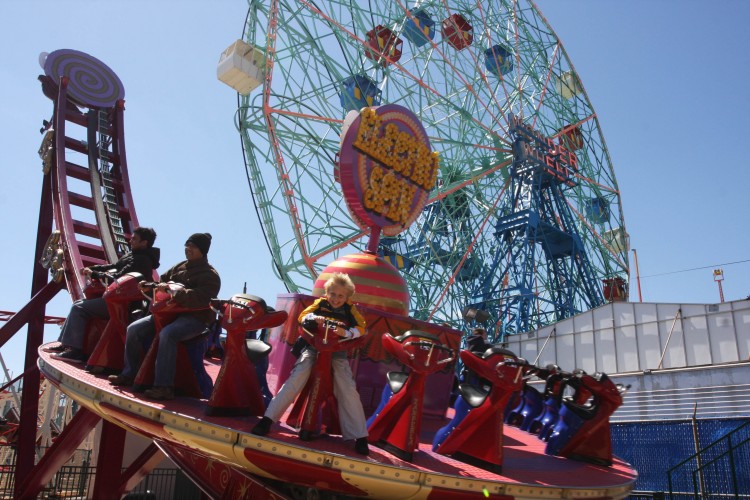 NEW YORK—The Cyclone Roller Coaster on Coney Island opened for its 85th season on Sunday, along with the Wonder Wheel and all the other amusements Coney Island has to offer. The Cyclone features 280 feet of new track this year.
Brooklyn Borough President Marty Markowitz kicked off the festivities with the annual Egg Cream Christening of the Cyclone at Luna Amusement Park.
Dennis and Steve Vourderis, owners of the Deno's Wonder Wheel Amusement Park, continued a 34-year-old family tradition of hosting a ribbon cutting ceremony with all the Coney Island flair of clowns, stilt walkers, and more.
"The Vourderis family works hard all winter to get the rides ready for spring," said Debbie Santiago, president of Salt & Sea Mission Church, Inc. in Brooklyn, according to the Coney Island website, "and these Coney Island kids enjoy them free [on opening day]. They've waited all winter for the rides to open."