The entire crew of the dive boat, Conception, where 34 people perished in a fire off Southern California on Sep. 2, were asleep when the incident happened and there was no watchkeeper, said the federal investigators on Sep. 12.
The National Transportation Safety Board (NTSB) disclosed that the Conception, owned by Truth Aquatics Inc., was required to have a watchdog when the other crew members slept.
"Initial interviews of three crewmembers revealed that no mechanical or electrical issues were reported," the NTSB said in a preliminary report. (pdf)
"At the time of the fire, five crewmembers were asleep in berths behind the wheelhouse, and one crewmember was asleep in the bunkroom, which was accessed from the salon down a ladderwell in the forward, starboard corner of the compartment," NTSB explained.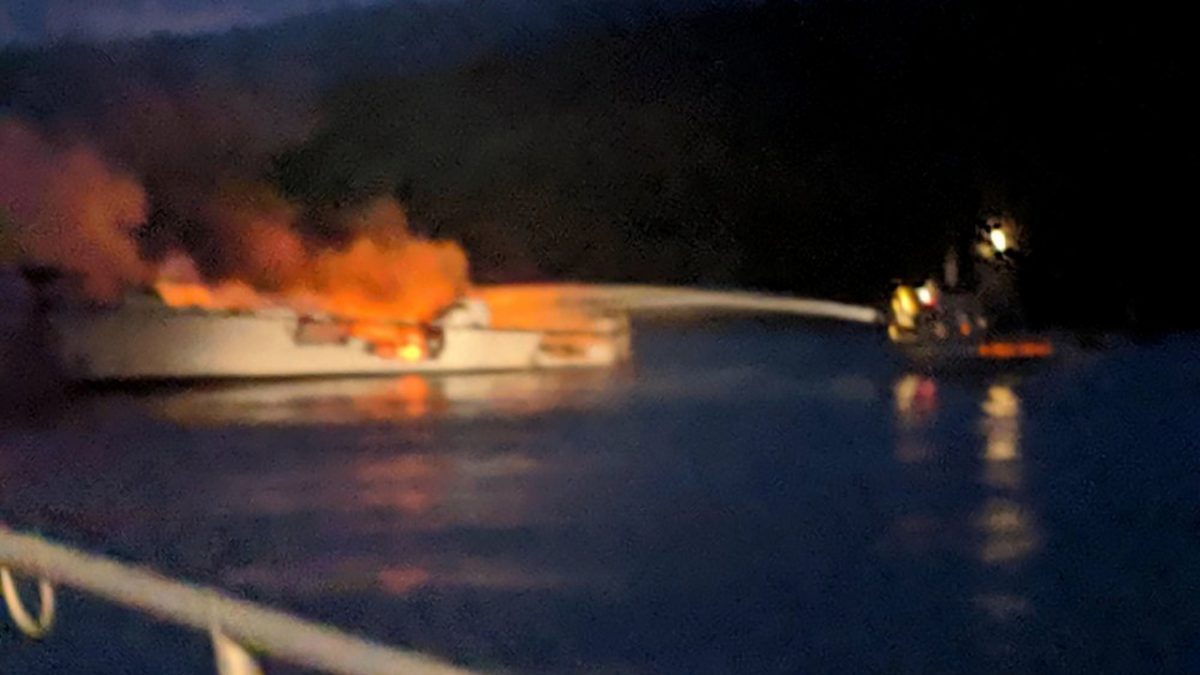 The crewmember sleeping in the bunkroom was 26-year-old Allie Kurtz, who died with the 33 passengers.
Kurtz's grandmother, Doris Lapporte, said she was too distraught Thursday to comment on the NTSB's findings, issued days before the family planned to scatter her granddaughter's ashes at sea.
"I have nightmares every day about her going up in flames," Lapporte said as she cried. "This isn't the time to talk about how angry I am or how I feel."
The Conception was on a three-day diving trip to the Channel Islands and was carrying 39 people, including six crew members.

The vessel built in 1981 had three levels, "uppermost sun deck, containing the wheelhouse and crew rooms; the main deck, which included the salon and galley; and the lower deck within the hull which housed the passenger berthing (bunkroom) and shower room, as well as the engine room and tanks," explained the two-page report.
A crewmember sleeping in the uppermost level first saw the fire arising from the salon compartment in the middle level and reported to the crew behind the wheelhouse. The crew members got up and sent a distress message to the Coast Guard when their vessel was 21.5 nautical miles south-southwest of Santa Barbara.
The crew members tried to reach the passengers below in the salon, but could not.
The NTSB's findings could aid federal authorities investigating the fire, who could bring criminal charges under a statute known as the Seaman's Manslaughter Statute. The law was enacted during the 19th century to punish negligent captains, engineers, and pilots for deadly steamboat accidents that killed thousands.
Associated Press contributed to this report.