When thousands of riot police descended on a small southwestern city recently, they were coming to help a construction company boss with ties to high-level Communist Party officials. Liu Canglong, chairman of the Sichuan Hongda group, had cultivated such relationships through private karaoke parties since the 1990s.
The protests ultimately forced local officials to halt construction last week of the molybdenum-copper alloy refinery in Shifang City, Sichuan Province—but not until after the riot police had cracked skulls.
An anonymous source told The Epoch Times that the construction company has close relationships with high-profile officials in the Chinese Communist Party.
In 2011 Liu Canglong, ranked No. 32 on China's "Rich List" of the wealthiest individuals in China, published by the Hurun Report. His net worth totaled 24 billion yuan ($US 3.79 billion). Liu had a close relationship with security chief Zhou Yongkang when he served as Sichuan Provincial Committee secretary from 1999 to 2002.
Another source from Chengdu City, Sichuan Province, who only wished to be known as Mr. Wang, told The Epoch Times that Liu's company built the Hongda Golden Bridge Hotel in 1996 and Zhou Yongkang, currently the Communist Party's security czar, was a frequent customer. "The hotel has an entertainment center and a luxurious private karaoke room," said Mr. Wang. Liu's hotel was likely a common meeting place to make contact with senior Party officials, according to Mr. Wang.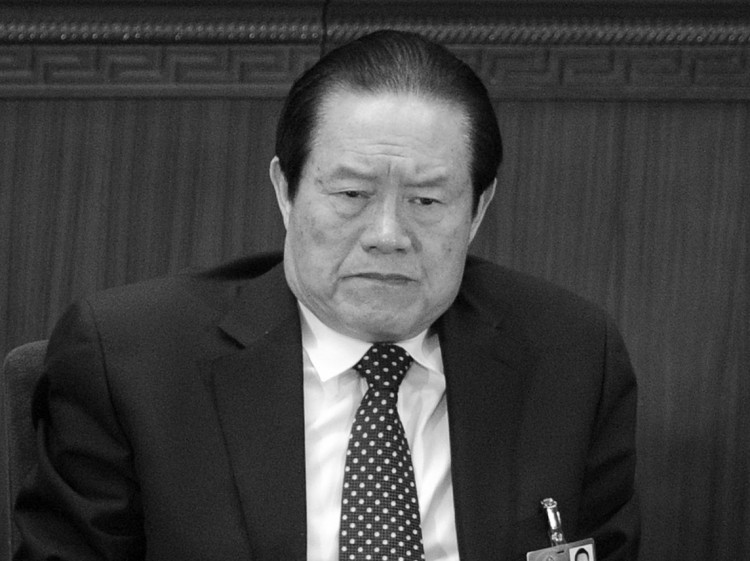 This comes in the wake of reports that the riot police who violently suppressed the protests in Shifang were special forces in the People's Armed Police (PAP), which Zhou Yongkang oversees.
Online commentator for the Chinese edition of The Epoch Times, Zhou Xiaohui, recently wrote that Liu has maintained relations with such high-profile officials as Jia Qinglin, who is a member of the Politburo Standing Committee; and Huang Xiaoxiang, vice governor of Sichuan Province.
Zhou wrote that in a "business environment with Chinese characteristics," it is inevitable for company executives to rub elbows with Party officials. "Any private enterprise, especially those who want to become big, must maintain good interactions with officials and local authorities."
Read the original Chinese article.
Click www.ept.ms/ccp-crisis to read about the most recent developments in the ongoing crisis within the Chinese communist regime. In this special topic, we provide readers with the necessary context to understand the situation. Get the RSS feed. Get the new interactive Timeline of Events. Who are the Major Players?

The Epoch Times publishes in 35 countries and in 19 languages. Subscribe to our e-newsletter.