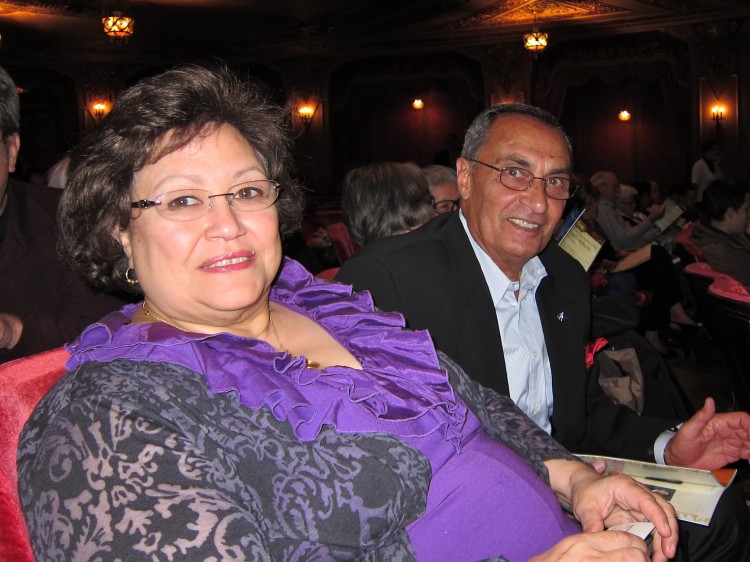 COLUMBUS, Ohio—Dr. Mohamed Minshawi, a local veterinarian and his wife Magda Minshawi were among the opening night audience at the Ohio Theatre Thursday evening, April 26, enjoying internationally acclaimed Shen Yun Performing Arts. "It's very impressive," said Mrs. Minshawi.
New York based Shen Yun takes the audience on a journey through China's 5,000 year-old-culture, from ancient times to the present day. With a mission to revive China's divinely inspired culture, Shen Yun traverses the globe. Mrs. Minshawi was thoroughly impressed, and said, "It's amazing! I was just thinking about how well they maintained their background and they keep on keeping it. I am from Egypt we don't have anything like that. But they've kept their culture alive. We take our hats off to them."
Her husband agreed, and added, "Well, its history is number one of the ancient civilizations. The ancients' civilization started in China and a lot of things started in China, and we are still learning things. But as to this culture, no question about it, it will take us years to absorb the [classical Chinese] culture, absolutely."
Mrs. Minshawi was touched by the lyrics of the songs, and said, "It's very impressive. The soprano is amazing, she is really great."
Dr. Minshawi said he would highly recommend Shen Yun, and hopes that the show will one day perform in Egypt. He said, "Absolutely! They should come and see it, show them the art of the Chinese. Egyptians [need to] come here. It's easier for the truth to go back. [Shen Yun] go to Egypt and show it to them one day."
Reporting by Valerie Avore and Jeanmarie Lunsford.
New York-based Shen Yun Performing Arts has three touring companies that perform simultaneously around the world. New York based Shen Yun will have performances in Columbus, Ohio on April 26 and 27. For more information, visit ShenYunPerformingArts.org