Cocktail bar Until Tomorrow is opening in Brooklyn's Clinton Hill-Fort Greene neighborhood, offering specialty cocktails in a relaxed atmosphere. The team behind Blessings Cafe in Prospect-Lefferts Gardens is partnering with executive chef and partner Dave Ralston (formerly of Blue Hill New York and Luksus) and beverage director Rob Giles (of Erv's on Beekman).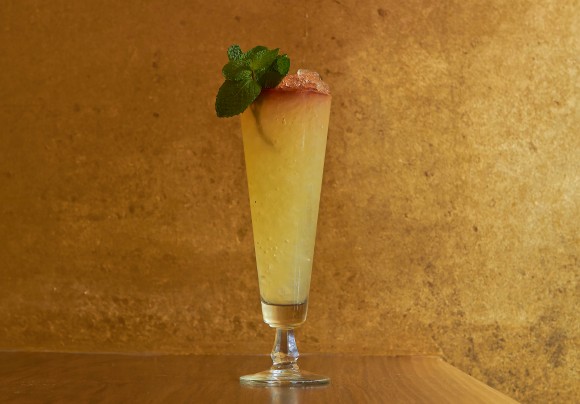 In addition to an assortment of beers and a selection of Old World wines, drinks include the Donkey Kong, made with currant bread pudding-infused rum, Blackwell Jamaican rum, Hamilton 151 rum, orange and lemon juices, Tahitian vanilla syrup, brûléed black walnut-infused bananas, and espresso; and a "pickleback" section, including Tromba Plata tequila with tomatillo, cilantro, mint, and jalapeño. Ralston's food menu includes sloppy joes, patatas bravas, and curried chicken fajitas.
A backyard will open in warmer weather.
Open daily from 4:30 p.m.
Until Tomorrow
507 Myrtle Ave. (between Ryerson Street & Grand Avenue)
Brooklyn
UntilTomorrowBK.com
347-987-4181