CNN on Wednesday informed staff members that layoffs were being initiated at the company amid a bleak outlook for the global economy.
In a memo to employees, CNN CEO Chris Licht said the layoffs are "incredibly hard" and described them as a "gut punch."
"Today we will notify a limited number of individuals, largely some of our paid contributors, as part of a recalibrated reporting strategy," Licht said in the memo. "Tomorrow, we will notify impacted employees, and tomorrow afternoon I will follow up with more details on these changes."
The CNN head said employees set to lose their jobs will be notified either via an in-person meeting or via Zoom, depending on where they are located. The meetings will provide employees with specific information about the notice period and any applicable severance pay.
Licht stressed that all employees who are eligible to receive a bonus will still receive this year's bonuses.
"It will be a difficult time for everyone," Licht said. "I know these changes affect both our departing colleagues and those who remain, and we have resources designed to support you," he added.
The internal memo was shared online by CNN's Senior Media Reporter Oliver Darcy.
CNN reported that the layoffs are expected to impact hundreds of workers at the company although the precise amount is unclear.
Licht took over CNN in May after President Jeff Zucker abruptly resigned in February following an investigation into former anchor Chris Cuomo's alleged protection of his brother, then-New York Gov. Andrew Cuomo.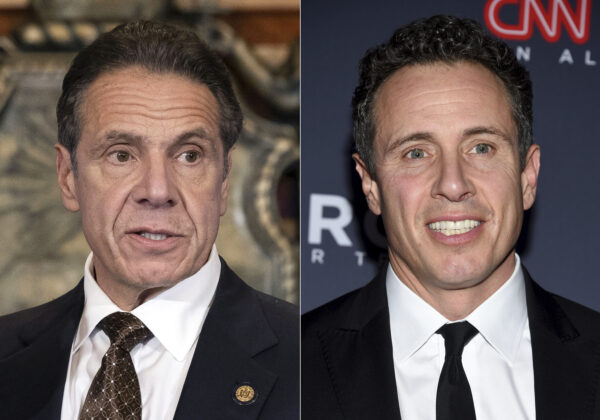 'Concerns Over the Global Economic Outlook'
At the time, Cuomo was facing sexual harassment allegations. The investigation revealed that Zucker failed to disclose a "consensual romantic relationship with a close colleague," Allison Gollust, CNN's chief marketing officer.
Licht has been conducting a review of CNN for the past six months since stepping into Zucker's shoes.
In October, he warned in a separate memo that employees should expect a number of sweeping and "unsettling" changes at the company, including layoffs by the end of the year amid "widespread concern over the global economic outlook."
This year has been particularly turbulent for CNN. Shortly after Licht took over, the company's expensive streaming service CNN+ was shut down amid reports of disappointing subscriber numbers, sparking mass layoffs.
The latest cuts mark the largest at the company since 2018 when 50 employees were laid off in a restructuring of CNN's digital business.
Amid soaring inflation and an increasingly gloomy outlook for the economy, a number of prominent companies have been forced to slash their workforce or freeze hiring, in an effort to rein in costs.
Cable channels operator AMC Networks, which is home to award-winning TV series including "Mad Men," "The Walking Dead," and "Breaking Bad," is widely expected to lay off 20 percent of its U.S. staff shortly after its CEO, Christina Spade, stepped down from her role.
Elsewhere, tech giants including Meta, Microsoft, and Twitter, which is now owned by Tesla CEO Elon Musk, have also initiated layoffs.