The Los Angeles Clippers (14–12) won three of their last four games, with Brandon Boston Jr. scoring a career-high 27 points, as the Clippers held off The Boston Celtics (13–13) 114–111; Paul George sat out from a bruised right elbow.
Boston Jr., nicknamed "Mr. 46" by teammates, as he scored 46 points in a G League game a week ago just before his 20th birthday. Coming off the bench in his 13th career game, he was 9–13 from the field, hitting 5–8 three-pointers, and added two rebounds. His previous highest output was 13 points.
"My confidence really just comes from my work, just getting in the gym every day," said Boston Jr. "Do what I got to do to be better every day and just keep elevating myself."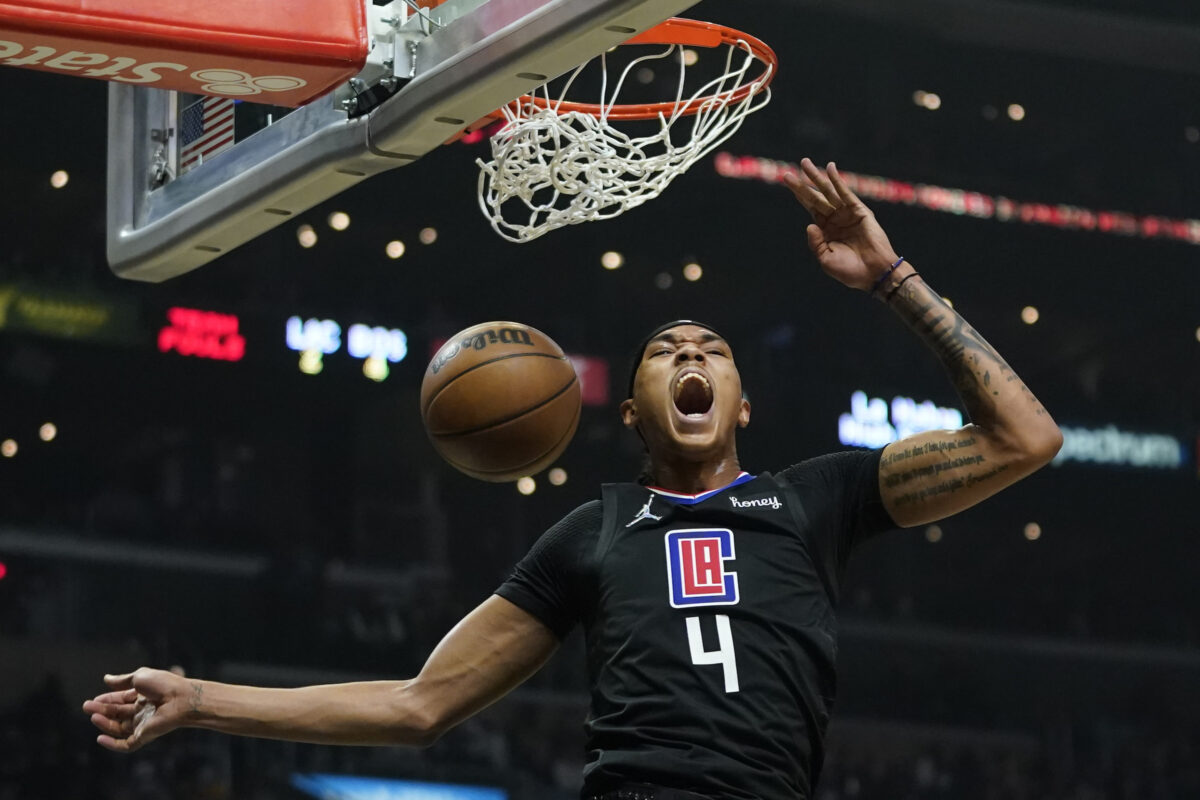 Clippers' other top scorers were Marcus Morris with 20 points, Reggie Jackson had 17, and Luke Kennard added 15 points. Ivica Zubac and Terance Mann also added 10 points and 10 rebounds each.
The Celtics were led by Jayson Tatum with 29 points and 10 rebounds; while Dennis Schroder scored 19 points with eight assists. Josh Richardson had 17 points off the bench, and Marcus Smart scored 16.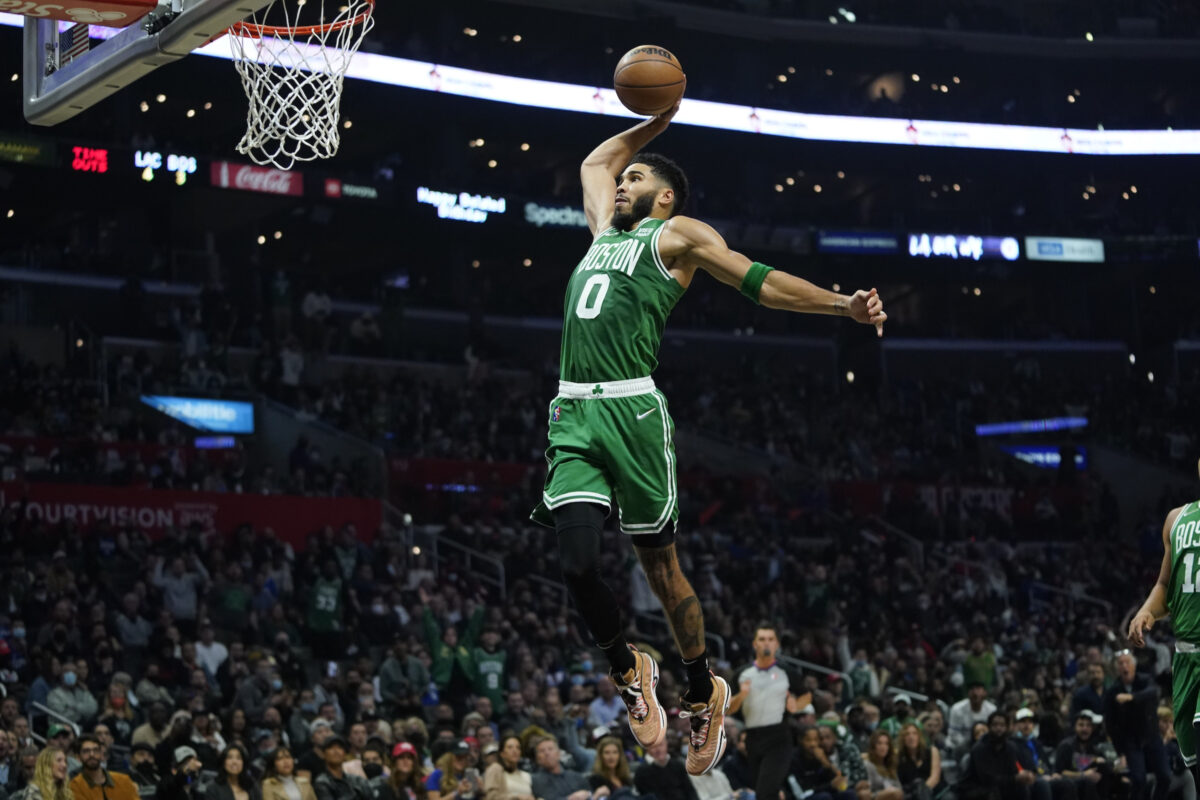 The Celtics led 28–24 after one quarter; just before the first-half buzzer sounded, Boston Jr. made a deep 28-foot three-point turn-around jumper to take a 63–51 lead into halftime.
"I took one dribble to look how much was left on the clock," Boston said. "I said, 'OK, one second. OK, I got enough time to turn around.' I turned around and just let it go."
The Clippers got their biggest lead of 21 points, 76–55 with 7:17 in the third quarter, after Boston Jr. hit a three-pointer and two free-throws.
Boston Jr. is credited by teammates for his work ethic of getting to practices early and staying late.
He added, "Just have fun; take care of my body and go out there and kill every time I get on the court. Always having fun, that's me, I'm always having fun.
"We've got to respect everybody," Schröder said. "He (Boston Jr.) came in and busted our (tails). He won them the game."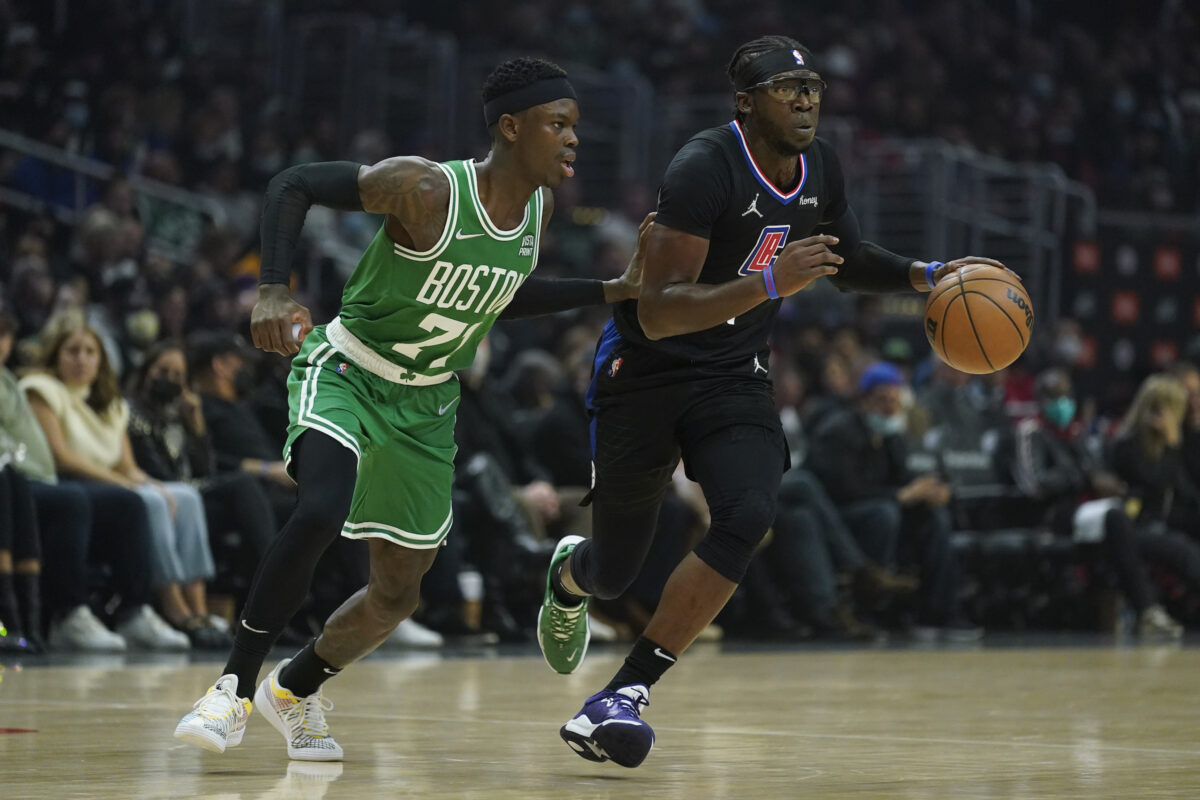 The Celtics would regain momentum to get within four, 75–79, following a Tatum dunk with 2:22 in the quarter.
"We started picking up the pressure, getting some turnovers, and speeding them up," Tatum said. "We always feel like we have a chance till the buzzer goes off."
The Clippers led 87–78 at the beginning of the fourth quarter; and extended the lead to 102–87 after a Morris 15-foot jumper at 5:38.
"We only played a quarter and a half," Celtics coach Ime Udoka said. "Gifting them points, that is the frustrating part. The turnovers (22) were enough of a gift."
The Celtics would make one last charge beginning with a 10–0 run to get within a point at 112–111 with 9.3 seconds remaining in the game; Zubac made two free-throws at the end to give the Clippers a 114–111 victory.
"Minus PG (Paul George), this was a good win for us. I don't like how we finished the game," Clippers coach Tyronn Lue said. "They got dunk after dunk. It's hard to win games like that, but we kept our composure."
The Celtics have dropped three of their last four on a five-game road trip, this was the second loss of a back-to-back in L.A., as they were downed by the Lakers, 117–102, on Tuesday.
Next up for the Celtics is the Phoenix Suns on Friday.
The Clippers are home to host the Orlando Magic on Saturday.