A request by the defense attorneys for Chris Watts, the Colorado father accused of murdering his pregnant wife and two daughters, was denied by a judge.
The bodies of Shanann Watts, 34, Bella Watts, 4, and Celeste Watts, 3, were found on Thursday, Aug. 16.
Strange DNA Request
The defense on Friday made the unusual request, originating with Chris Watts, that DNA samples be taken from the girls' throats, their hands, the mother's hands, and her nails.
The request led some to believe that Watts may have strangled the girls. The request was denied by a Weld County judge, reported KMGH.
A forensic expert presented by the defense said the presence of oil wouldn't destroy DNA, referring to how the bodies of the girls were found submerged in oil inside of canisters.
The bodies were submerged for around four days before being discovered near the body of Shanann Watts on the property of Anadarko Petroleum, who employed both Chris and Shannan Watts before the murders.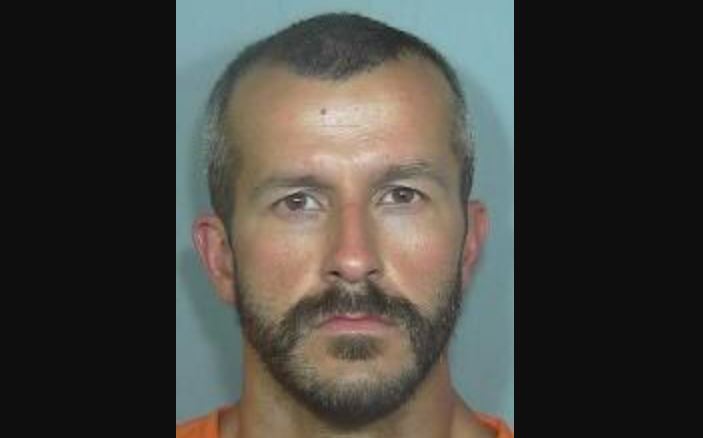 Richard Eikelenboom, the expert for the defense, was actually not allowed to testify as an expert witness in a 2016 sexual assault trial, reported the Denver Post. That decision by a Denver District Court judge came after Eikelenboom admitted he had no direct experience in DNA extraction of analysis and that his lab was unaccredited.
"I would be shocked if the defense tried to use him in front of a jury after he has been discredited as an expert witness," former Denver District Attorney Mitch Morrissey told KMGH.
Autopsies on the bodies of Shannan, Bella, and Celeste Watts were completed on Friday but the cause of death for each has not been made public as yet.
Formal charges against Chris Watts are expected to be filed on Aug. 20, including the suspected motive, and he is scheduled to appear next in court at 10 a.m. on Aug. 21, during which time the charges will be read.

Candlelight Vigil
Outside the family's home in Frederick, north of Denver, a memorial of stuffed animals, balloons, flowers, and messages grew and a candlelight vigil drew dozens of people Friday night.
"This is to celebrate, mourn, and get closure for a family that didn't deserve this," said vigil organizer Kelley Trippy. "This is a horrible, horrible, horrible story. It's affected us all whether you do know them or don't know them."
Christine Gentert said a prayer, adding that she wanted Shanann Watts to be remembered for her smile and her love for others.
"I don't want the horror to replace how beautiful she was," Gentert said.
Ashley Bell, a friend of Shanann Watts, said Shanann had planned a party Saturday to reveal the gender of her baby.
Frankie Rzucek said his sister planned to name her baby boy Niko.
The Associated Press contributed to this report.
From NTD.tv