The Colorado man who admitted killing his pregnant wife and two young daughters was sentenced on Nov. 19.
In a court in Greeley, District Court Judge Marcelo Kopcow sentenced Chris Watts to five life sentences in prison, one sentence for each first-degree murder count, plus 96 years in prison for the other charges.
"Words that come to mind when I hear the evidence in this case are a senseless crime and the viciousness of the crime," he said. In his 17th year as a judge, "This is perhaps the most unhumane and vicious crime that I have handled out of the thousands of cases that I have seen," he added. "Nothing less than the maximum sentence would be appropriate."
Watts, 33, pleaded guilty to killing Shanann Watts, 34, who was 15 weeks pregnant, and their two daughters Bella, 4, and Celeste, 3, on Aug. 13.
Under his guilty plea, he faced a minimum of three life terms in prison without the possibility of parole.
He pleaded guilty to five counts of first-degree murder, two of which were due to the girls both being under 12 years of age. He also pleaded guilty to unlawful termination of a pregnancy for killing his unborn son and three counts of tampering with a deceased human body for taking the bodies of his family home to an oil company and attempting to hide them.
Shanann Watts's father Frank Rzucek called Chris Watts's "heartless" before the sentencing and said, "prison is too good for you."
"May God have mercy on your soul," he added. "You're an evil monster."

Shanann's brother, Frank Rzucek Jr., later stood up as his written statement was read by the family's attorney, saying at one point, "I don't know how they weren't enough for you."
Watts's parents also spoke, after saying last week they believe he did kill his wife but may be innocent of killing his children. Shanann Watts's parents denounced the comments. They said on Monday, "This should never have happened. This is not condonable."
Cindy Watts, his mother, said later, "We love you and we forgive you."
Watts, sitting behind them, kept his head bowed, at one point wiping away tears. He declined to make a statement.
Michael Rourke, the Weld County prosecutor, said that Bella Watts fought for her life as she was strangled to death by her father. "She fought back for her life as her father smothered her," he said. After the murders, Chris Watts "methodically loaded the bodies" and took them to another location, "intent on hiding any evidence of the crimes he had committed."
"His motive was simple, he wanted a fresh start," he said, referring to Chris Watts's mistress. "While Shanann sent the defendant self-help and counseling books, he was searching the internet for secluded vacation spots to take his new love and researching jewelry."
The morning after he killed the family, he texted the mistress about future plans, Rourke said.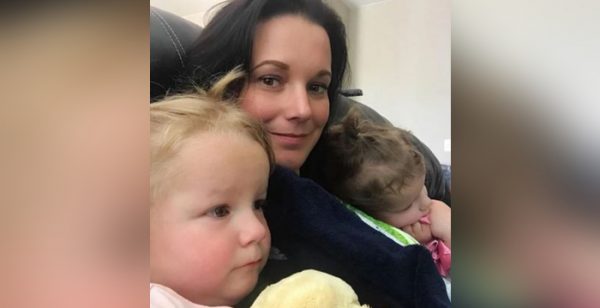 Watts Changed Story
Watts initially drew attention to the case when he claimed his wife and daughters had gone missing and that he didn't know where they went.
He told police he and his wife had an emotional conversation on Aug. 13 about him wanting to separate from her after being married for nearly six years.
He claimed Shanann left to go see a friend after the conversation, taking their two girls, but that he didn't know the friend's name.
After several days, he was arrested.
He changed his story and admitted to killing his wife but claimed he only did so because she became so upset after the conversation that she killed their daughters.
Prosecutors dismissed that alleged sequence of events and charged Watts with all three murders.

Bodies Found, Mistress Speaks
Several days later, officers found the bodies of Shanann, Bella, and Celeste on the property of Anadarko Petroleum; the girls were submerged inside oil and gas tanks and their mother was buried nearby.
Watts, his mistress, and Shanann Watts all worked for Anadarko.
Ahead of the sentencing, the mistress, Nichol Kessinger, said that she was led to believe that Watts had separated from his wife and later completed a divorce.
"We had just met. I barely knew him," she said. She now believes he killed his family and lied to her about everything.
From NTD News