Chris Pratt is a household name for many reasons. Not only did he supersede the goofy roles of his early career by spectacularly beefing up in 2014 for his breakthrough role in Guardians of the Galaxy, but he also believes in awesome, inspiring family values. And we have proof!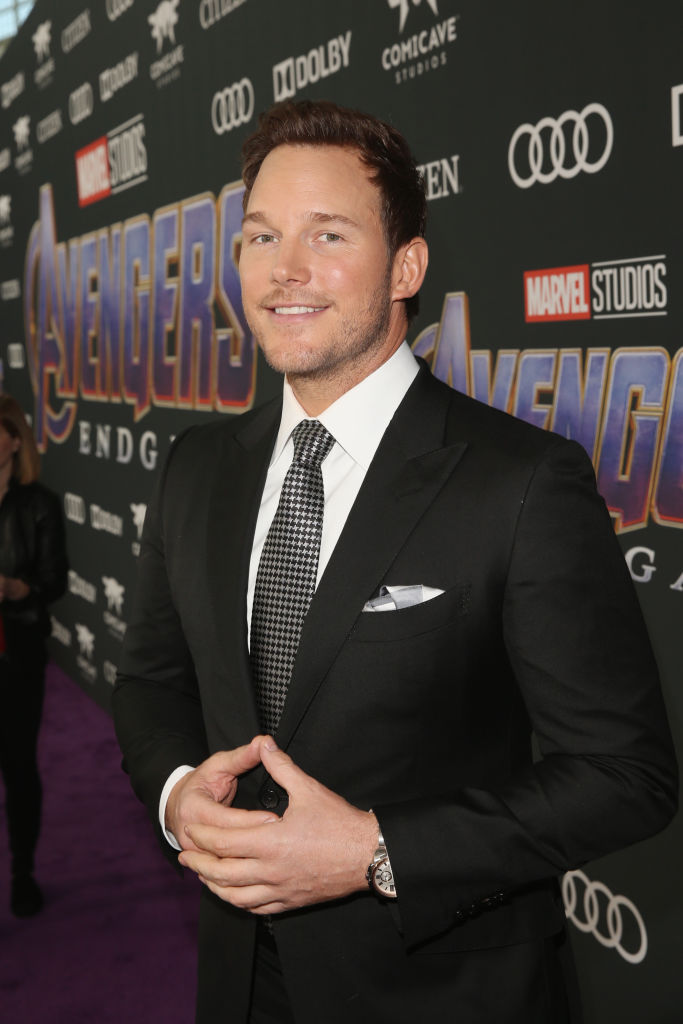 Pratt's heartwarming and often hilarious social media shares are adored by millions, but one video from the archives has proven to be especially popular. It's always a great time to show a little patriotism, so what better way to do it than to watch the Hollywood actor teaching his adorable son the Pledge of Allegiance? In honor of Memorial Day, Pratt, 39, made this video with his then-toddler son Jack, and we dare you not to say "Awww!"
Pratt filmed and uploaded the sweet video to his Facebook page alongside these words: "Meant to post this on Memorial Day," the actor explained, "but I was in China and my phone wasn't working. I'm proud to be an American," he continued, "I'm blessed to get to travel the world!" Even thinking of his home nation while thousands of miles away, Pratt proved to the world with this post that he's a proud American and a lifelong patriot.
And so, it seems, is his son!
View this post on Instagram
In the video, Pratt and his tiny son stand on a sunny porch facing an American flag blowing gently in the breeze. As his famous dad recites a few words of the pledge at a time, little Jack repeats after him, getting a few of the words wrong (he's a toddler, we can forgive him!) but trying his very best to emulate his proudly patriotic parent. As they finish, Pratt holds his hand out for a high-five and the little boy enthusiastically delivers. It's awesome.
Meant to post this on #MemorialDay but I was in China and my phone wasn't working. I'm proud to be American. I'm blessed to get to travel the world! #IPledgeAllegiance

Dikirim oleh Chris Pratt pada Rabu, 27 Mei 2015
Jack is Chris's only son with Pratt's ex-wife, 42-year-old actress Anna Faris. The stars grew up just 20 minutes away from each other but only met while filming in Los Angeles. "We both got our start in horror spoofs," Pratt shared during a Reddit AMA. "We both did an animated movie for Phil Lord and Chris Miller […] She gave me a wonderful son and family of in-laws that I truly love," the actor shared, grateful for the beautiful son he now gets to raise.
While officially divorced since 2018, Pratt and Faris still amicably co-parent their sweet young son.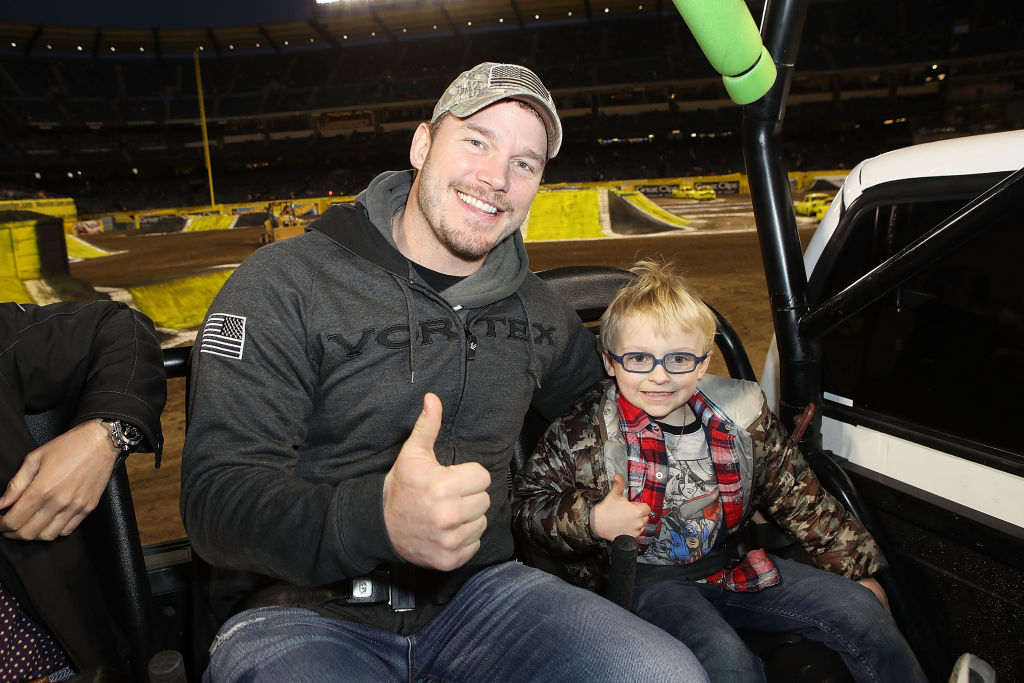 Pratt and his son are close. Pratt has previously opened up to People that Jack's 9-weeks-premature birth "really defined" his faith in God; he and Faris prayed diligently that their son would be healthy, and today, he certainly is. As for parenting skills, we think it's pretty safe to say that Pratt is doing an excellent job! If good parenting includes teaching little ones the importance of saying our nation's pledge, then Jack has a head start. It's no wonder everybody adores the Guardians of the Galaxy beefcake, funny man, and talented Hollywood personality so much.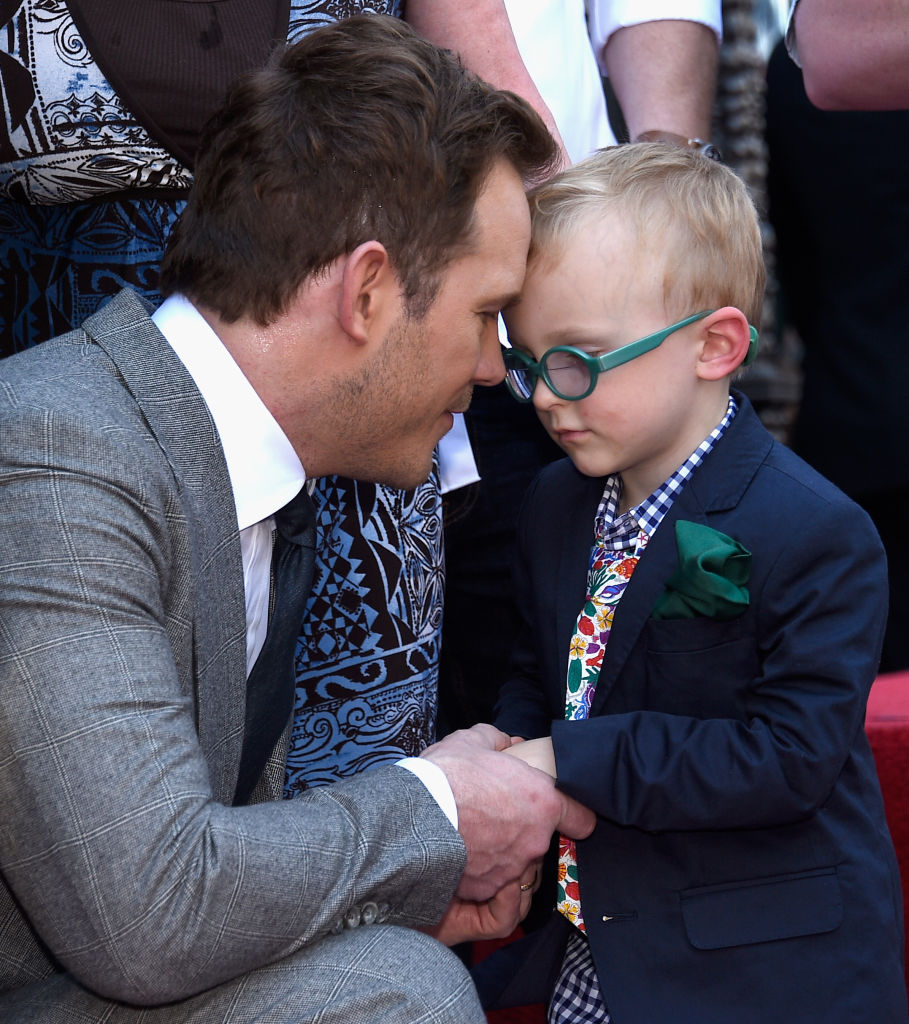 Today, little Jack is 6 years old and still his dad's best friend. What do you think of this adorable video?