Chinese Regime's Approach to Human Trafficking Critiqued
August 24, 2010 1:46 pm Last Updated: August 24, 2010 11:11 pm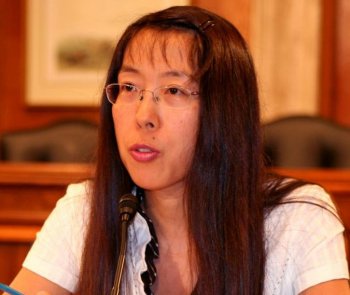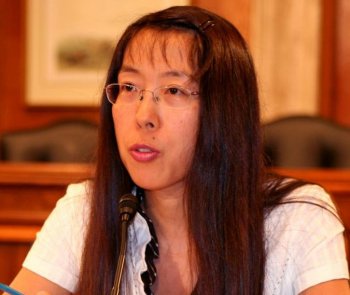 Human trafficking, the transporting of human beings for purposes of forced labor or sexual exploitation, involves profound issues of legal jurisdiction, criminal behavior, law enforcement, and human rights.
These issues are particularly problematic for a country like China, which in the past has often been unwilling to enter into international agreements or abide by its commitments. However, in the last year, the Chinese regime has acceded to the international standard—the UN Protocol to Prevent, Suppress and Punish Trafficking in Persons, Especially Women and Children (the TIP Protocol), after years of refusing to ratify it.
To discuss the TIP Protocol enforcement and the human trafficking problems in China in general, the CECC held on Aug. 20 a roundtable discussion. Panelists examined various examples of human trafficking in China.
Sen. Dorgan described a typical example of forced labor in China from his book on the subject. A woman, Ms. Li, working in a factory making stuffed animals for export collapsed and died at work. Ms. Li was working 16 hours a day, for two months without a day off, for 30 cents an hour, under appalling conditions—90 degrees and terrible air quality, said Dorgan.
Dorgan pointed out that China's definition of human trafficking is narrower than the TIP Protocol. It does not prohibit forced labor. Also, Chinese law leaves out offenses committed against male victims. The regime's announced plans at the national level for combating trafficking focuses mainly on women and children, according to CECC Oct. 2009 annual report.
Underground Economy

Earl Brown, labor law attorney China Program Director for the American Center for International Labor Solidarity, gave an example of how the forced labor trade in China operates. A young man he met from a pineapple plantation wanted to get away from the farm. A Chinese gang literally "shanghaied" him, held him for three weeks, put him on a vessel, where he fished near Indonesia, without pay and under force. He jumped overboard and swam to freedom to Indonesia and eventually returned to China, where a Hong Kong gang "shanghaied" him again.

Brown stressed there was a dual labor market—a formal legal labor market and an informal, illegal market. The economic crisis is "taking a toll everywhere as more employers seek to avoid labor laws by resorting to semi-legal and illegal labor markets," said Brown. The benefits from the employers side is that children can work, no hour restrictions, and labor is cheap because it is illegal.
Trafficking for forced labor creates unfair competition for employers who want to obey the law. It erodes the rule of law, said Brown and is a growing problem.
Smuggling vs.Trafficking
We often think of those subjected to human trafficking as victims but that may not always be so clear. Patrick Radden Keefe, fellow at the Century Foundation and author of "The Snakehead: An Epic Tale of the Chinatown Underworld and the American Dream," says it is a common misconception to confuse human smuggling with human trafficking.
He said that many Chinese looking for a better life may approach someone to help them get away. The fee is huge. To come to the United States in the 1980s cost an average of $18,000. In the 1990s, the fee had risen to $35,000. Now the fee is about $70,000. The seeker pays a small down payment and is smuggled into the country.

Continued on the next page…