The Chinese regime has criticized an American-Taiwanese pop singer days after his divorce and said that it won't allow him to return to any mainland Chinese stage in the future.
On Dec. 19, the Central Commission for Discipline Inspection (CCDI) posted on its website that it will, "Strictly prevent unethical celebrities from going back to stage and participating in any form of art."
Days earlier, the singer was still considered a "patriotic" artist by the Chinese regime, active in its propaganda movies, programs, and spectaculars. But on Dec. 19, Wang Leehom made a public apology to his family and fans after a very public dispute with his Japan-born ex-wife Lee Jinglei after announcing their 2019 divorce on Dec. 15.
"It is my fault for not managing my marriage properly, causing trouble to my family, and not living up to my image as an idol," Wang wrote in Chinese, while accusing Lee of blackmail and threats. "This is all my fault."
The dispute, much of which has been on social media, was triggered by a letter from Wang's father, alleging that Lee, as Wang's girlfriend, had threatened to ruin his son's career when she became pregnant in 2013. On Dec. 17, Lee followed with her own letter, posted to social media, accusing Wang of neglect, infidelity, and hiring prostitutes during the marriage.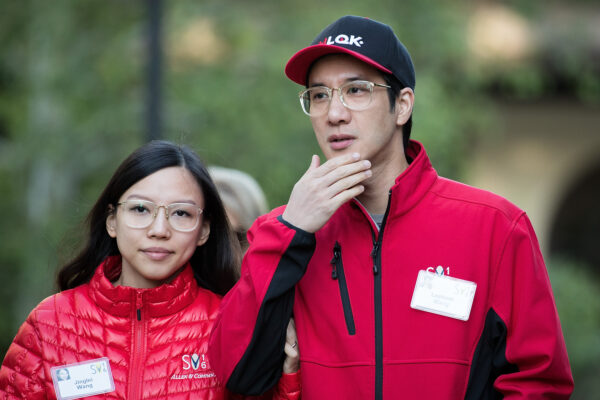 Wang denied the accusations, and said that he will take a break from performing and continue to provide financial support for his ex-wife and children.
A Burgeoning Disaster
Wang, 45, had the image of being a well-educated man who loved and took care of his family, prioritizing the parenting of his children, and spoiling his wife. He has also been one of the CCP's favorite singers for the past two and a half decades.
Despite being a U.S.-born Taiwanese, Wang was most active in mainland China and sung lots of propaganda songs to promote the communist regime as a "patriot," which were broadcasted on state-run TV channels.
"In this country (China), flowers bloom after being watered by fresh blood. I won't leave because of one promise—to pay you (the regime) back is my only wish," Wang sang in a 2019 propaganda song to celebrate the regime's 70th anniversary. The regime tells the Chinese people that CCP members and soldiers spilt their blood to fight for and construct the country, leading to China's current prosperity.
He was also appointed by the regime as the tourist ambassador of eastern China's Hangzhou City.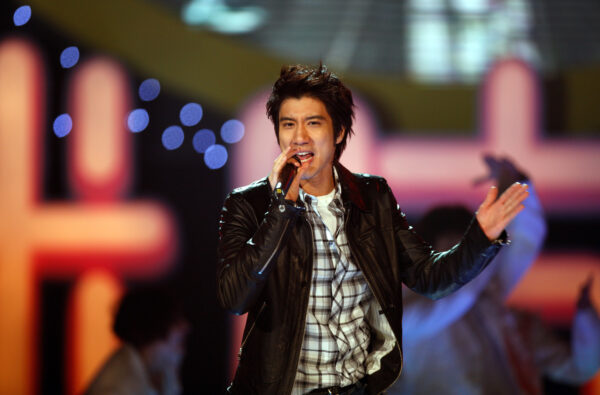 On Dec. 18, Chinese media started to criticize Wang. On Chinese social media platforms, Wang's scandal became a top trending topic, with many laying blame for the divorce at his feet. Hu Xijin, commentator for the state-run tabloid Global Times, emphasized on the Chinese social media platform Weibo that Wang is Taiwanese, not Chinese.
As of Dec. 20, his name and voice were scrubbed from state-run China Central Television's rebroadcast of a historical TV series, "The Decisive Victory," in which Wang sung a duet with singer Tan Weiwei. The edited song now just plays as Tan's solo, with Wang's name also blurred out from the credits.
Wang was born in Rochester, New York, in 1976. He is the second son of three to Taiwanese parents. Wang and Lee have three children.
The Associated Press contributed to this report.