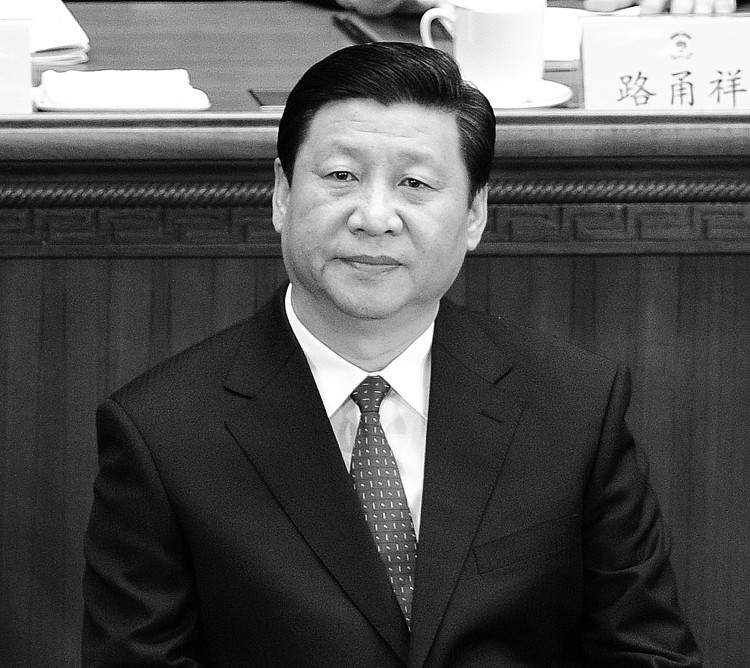 The presumptive heir to the leadership of the Chinese Communist Party, Xi Jinping, has taken a stand. In order to protect his position from future challenges, Xi played a crucial role in the recent sacking of his nemesis, Chongqing strongman Bo Xilai, according to sources familiar with the power struggle unfolding within the regime.
Bo had been gunning for a position on the all-powerful Politburo Standing Committee, the nine-member cabinet that wields all control, of which Xi is a member. However, Bo's political future started unraveling on Feb. 6 when his chief security man in Chongqing, Wang Lijun, fled to the U.S. Consulate in nearby Chengdu. Wang may have requested asylum and passed information to consular officials that implicated Bo and others.
Wang was whisked to Beijing from under Bo's grasp and has not been heard of since. Bo started clamoring to save his political career, working with ally and current member on the Politburo Standing Committee, Zhou Yongkang. It was not enough, and on March 13, Bo was fired and is currently rumored to be under house arrest.
It is widely believed that Party chief Hu Jintao and premier Wen Jiabao made the final decision to sack Bo, however, a reliable source from Beijing revealed to New Epoch Weekly that Xi Jinping played a crucial role.
A source in Beijing said that Xi was concerned about Bo, who had been a constant thorn in his side for at least two years. Hu and Wen, who will ostensibly hand power to Xi and a new premier at the end of the year, are said to have made an unspoken agreement to oust Bo before the change of leadership takes place. This saves Xi from having to directly deal with Bo, who is rumored to have been plotting a coup attempt to overthrow Xi.
---
Click this tag or www.ept.ms/ccp-crisis to read about the most recent developments in the ongoing power struggle within the Chinese communist regime. Intra-CCP politics are a challenge to make sense of, even for veteran China watchers. Here we attempt to provide readers with the necessary context to understand the situation. Get the RSS feed. Get the Timeline of Events. Who are the Major Players?

---
The Beijing source told New Epoch Weekly that Xi did not like the movements of Bo Xilai over the last two years. Xi's two chief aides were worried about Bo's strong style and his special relationship with official media. They worried that after Xi rules China, Bo's behavior and style will become a significant threat.
Bo was in the limelight for his attempts to revive a Mao-style campaign in Chongqing, including singing communist songs, that was meant to inspire the common people to be loyal to him. He also demonstrated his strong ties to the military in the Chongqing region, organizing military exercises while Hu Jintao was at the APEC meetings in November 2011. Bo's doing so was understood by some China watchers as a suggestion that Bo could launch a coup if he wanted to do so.
After Wang's dramatic visit to the U.S. consulate, members of the Politburo Standing Committee (PSC) held different opinions of how to deal with the fallout.
During China's two national conferences, the National People's Congress and National Committee of the Chinese People's Political Consultative Conference, held in early March, Premier Wen referred to the Wang Lijun affair in a press conference, saying, there were "obvious problems," and, "the current Chongqing City Committee and government needs to self-reflect, and earnestly learn lessons from the Wang Lijun incident."
Among members of the PSC, He Guoqiang and Li Keqiang basically agreed with Wen's views. Hu Jintao has kept silent.
Zhou Yongkang thought that Wang's flight to the U.S. Consulate was an isolated incident, and he spoke of the achievements of Bo in Chongqing. Li Changchun and Jia Qinglin basically agreed with Zhou's views.
Second-ranked Wu Bangguo did not reveal his stance until the final meeting on March 13, when Xi declared he was in favor of having a "comprehensive investigation in seeking truth from facts" on the Chongqing issue by the central government.
Hence, the speech of premier Wen at a press conference on March 14 and the subsequent announcement that Bo was relieved of his duty as Party Secretary of Chongqing on March 15.
Read the original Chinese article.