Taiwan official Dr. Twu Shiing-jer called the Chinese regime a "paper tiger" on Aug. 2 in an exclusive interview with The Epoch Times following U.S. House Speaker Nancy Pelosi's arrival in Taiwan.
Pelosi had arrived for a 19-hour visit, despite threats from the Chinese Communist Party (CCP), and met with Taiwan President Tsai Ing-wen and Vice President Lai Ching-te. She has now departed the self-ruled island for South Korea, the next stop on her trip to Asia.
Twu, chairman of Taiwan's Development Center for Biotechnology and former Taiwan Health Minister, told The Epoch Times that Pelosi's visit was a "very happy" occasion and "very encouraging" to the Taiwanese people.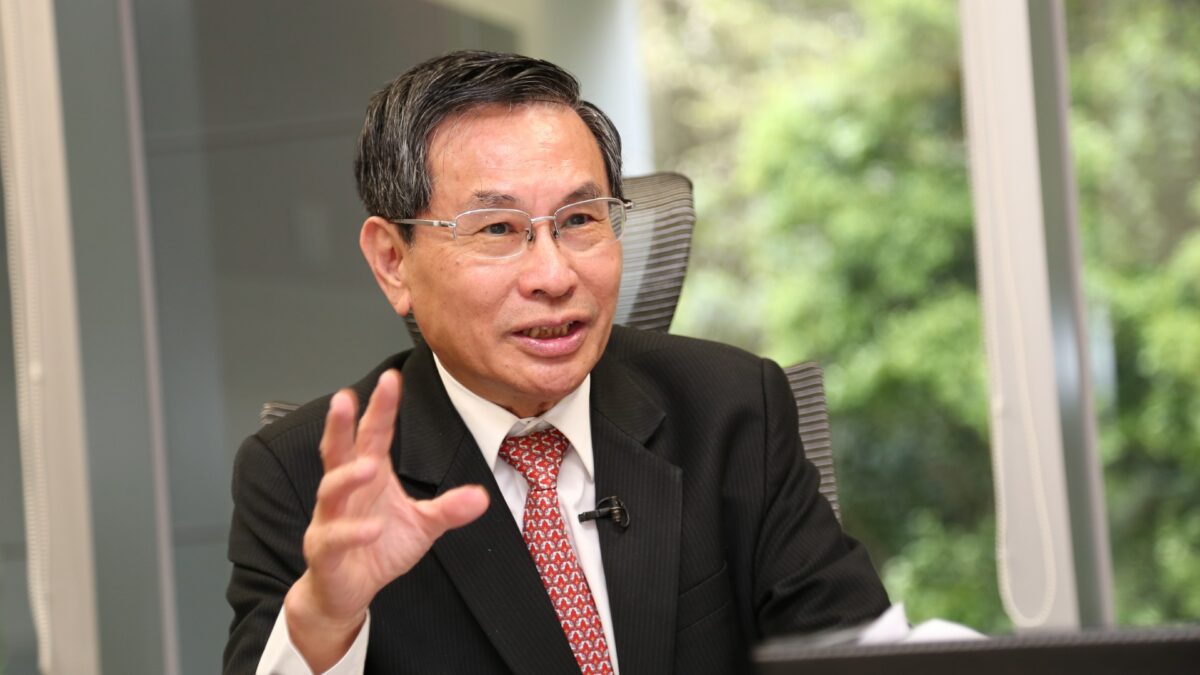 He said of Pelosi's visit, "This shows that China is only a paper tiger. All it can do is talk big, and doesn't dare to do anything to the United States."
He described threats of retaliation by the People's Republic of China [PRC] for the visit as "the behavior of a little hooligan who can't do anything about it," and expressed the view that "if [China] wants to move on Taiwan or change the status quo, the United States will act."
During the interview, Twu, who is also a former Taiwan legislator and mayor of Chiayi, one of Taiwan's largest cities, strongly advocated for a formal change in the United States' "One China" policy, which is strategically ambiguous about Taiwan's status as a nation.
"Taiwan is Taiwan, and China is China," he said. "Taiwan and China, one country on each respective side. I hope that the United States clearly hears this voice of the Taiwanese people and definitively changes the 'One China' policy to a 'One Taiwan, One China' policy."
China's Threats Against the US, Taiwan Are 'Internal Propaganda'
Twu told The Epoch Times that China's threats against the United States and Taiwan surrounding Pelosi's Taiwan visit are "internal propaganda" by the Chinese Communist Party (CCP) intended to appease and distract the Chinese people in the midst of political and economic instability.
"It's not pleasant [for China] to hear this, but in actuality, [the CCP's threats] are most importantly internal propaganda, and not primarily intended for external consumption beyond China," Twu said. "Because abroad, other nations distrust China more and more."
He added that China's threats, intended to portray CCP strength to the Chinese people, reveal weakness to other nations.
"[The PRC] doesn't have courage, and doesn't have ability [to stop Pelosi's visit], so all it can do is raise a ruckus," he said. "It's raising a ruckus like a little hooligan. It doesn't even rise to the level of a big hooligan."
When asked about the PRC's ongoing threats of retaliation, Twu said, "[The PRC] will retaliate, but it will be the retaliation of a little hooligan, not like that of a big country," pointing to Chinese restrictions on the importation of Taiwanese fruits and agricultural products as an example.

China Showing a 'Strong Front With a Hollow Core'
Twu described the PRC as "showing a strong front with a hollow core."
"China's internal politics are very unstable," Twu said. "Its economy has been impacted negatively, and economic problems have caused everyone to lose confidence in Xi Jinping."
He said of the PRC dictator, "I think Xi Jinping is in a very, very difficult situation … I know that many, including those in China, hope that Xi Jinping steps down as soon as possible," noting that China's "entire economy is on its way down."
Twu elaborated on China's mounting problems, including with respect to COVID-related lockdowns, a real estate bubble, and crises in the financial sector, saying, "I am confident that China will become more and more chaotic, especially economically and financially. Many [banks in China] are insolvent, even to the point that banks are going bankrupt."
"Actually, the PRC is showing a strong front when its core is hollow," he said. "It's fast-approaching bankruptcy. I'm referring to political bankruptcy and economic bankruptcy."
'One Taiwan, One China' Policy
During the interview, Twu strongly advocated for a change in the United States' "One China" policy, proposing that the United States adopt a "One Taiwan, One China" policy based on the will of the Taiwanese people. He emphasized the United States' victory in World War II as a key point regarding the weight of America's voice with respect to Taiwan's international status. World War II resulted in Japan relinquishing Taiwan, which it had governed for 50 years, and took place years before the PRC's 1949 founding.
"The organizational awareness of the Taiwanese people is becoming stronger and stronger," Twu said. "I think America's 'One China' policy should be changed. Based on the thinking of the Taiwanese people, it should be a 'One China, One Taiwan' policy."
He added, "According to polls of Taiwanese public opinion, now, most Taiwanese people already think that Taiwan is Taiwan [and not China]. So policy should change to a 'One China, One Taiwan' policy … Taiwan is Taiwan, and China is China."
Twu said that although Taiwan's formal international status is "undecided" in forums like the United Nations, "Just because Taiwan's status is undecided doesn't mean that it just becomes a part of China. Taiwan is Taiwan."
Twu described a vision of formal independence for Taiwan.
"Looking at the international situation and the votes of the Taiwanese people expressing their will, everyone will move in the direction of independence," he said. "It will definitely not go in the direction of joining China … China is just out of its mind."