Chinese Regime Gives Rights Lawyer Suspended Sentence
December 22, 2006 12:00 am Last Updated: December 22, 2006 12:00 am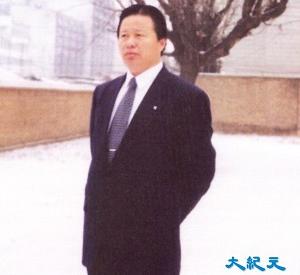 BEIJING—Outspoken Chinese human rights lawyer Gao Zhisheng was sentenced to three years in prison for subversion but execution of his sentence was suspended. Activists believe this suspended sentence results from international pressure exerted on his behalf.
The state-run Xinhua news agency announced that Gao had been given the suspended sentence on Friday, quoting sources with a local court. That meant he does not have to serve his sentence unless he is convicted of another crime during the next five years.
Gao was also deprived of his political rights for one year, a penalty which appears to be aimed at preventing him from talking to reporters. According to Xinhua, he granted ten interviews to overseas media, including the U.S. government-funded Radio Free Asia, and the interviews were made into audio programmes and posted on media Web sites.
Gao was also accused of posting nine "seditious articles", including one entitled "The Regime Has Never Stopped Killing People", on overseas Web sites such as Epochtimes.com and SecretChina.com, Xinhua quoted the Beijing No. 1 Intermediate People's Court as saying.
"In the articles, Gao defamed and made rumours about China's current government and social system, conspiring to topple the regime," the court said.
It is safe to say that on returning home, Gao will once again be subjected to intense surveillance. In an article published Aug. 18 on The Epoch Times, Gao complained of 260 continuous days of harassment by security agents. According to articles by Gao, this harassment included three different apparent attempts on his life.
After his arrest on Aug. 15, his family continued to suffer harassment, moving his teen-aged daughter Gege twice to try to escape from the family home—at Gao's reported urging.
It was unclear why he was given a relatively lenient sentence, coming on the heels of a 20-year jail term for sociologist Lu Jianhua for leaking state secrets.
China secretly tried Gao this month on a charge of inciting subversion of state power, drawing condemnation from dissidents.
The hearing excluded Gao's chosen lawyers, Mo Shaoping and Ding Xikui, who have not been allowed to visit him.
In China, "inciting subversion" covers acts such as publishing statements critical of the ruling Communist Party. It is a charge that usually brings a jail term of less than five years, but longer in serious cases, according to legal experts.
Activists welcomed the lenient sentence.
"As a friend, I'm happy he can go home back to his wife and children," AIDS activist Hu Jia told Reuters by telephone from his Beijing home where he has been under house arrest for months.
"This is the result of the endeavours of the international community and activists. This is our first victory," Hu said. "Gao Zhisheng is innocent and the case itself is an infringement of his human rights."
In a high-profile political case earlier this year, Zhao Yan, a Chinese researcher for the New York Times in Beijing, was sentenced to three years in prison for fraud but a more serious charge of providing state secrets to foreigners was dropped.
Additional reporting by The Epoch Times
***