A rights lawyer says he thinks authorities in Guiyang in China's Guizhou Province are working to build a trumped-up fraud case against Zhang Chunlei, the pastor of a Christian house church who was illegally detained last month.
Chinese rights lawyer Sui Muqing told The Epoch Times that Zhang's wife, Yang Aiqing, was taken away by police around noon on April 21 after being subpoenaed, along with Zhang's son and younger brother. Zhang's son and brother were released the same day, while Yang was detained in handcuffs and shackles for 24 hours before her release, Sui says.
At great personal risk, Sui and other human rights lawyers who are concerned about the case visited Yang on April 24 and learned from her that she had been interrogated for several hours.
"She was given a criminal summons on the charge of fraud but the questions during the [police] interrogation were all about spiritual beliefs and church operations. There were no questions about fraud at all, and, in fact, it was something that was not mentioned at all," Sui told The Epoch Times.
"Yang was handcuffed and fettered. This is very bad, because her situation does not constitute a crime. Even if it constitutes a crime, it is not necessary. She is a delicate woman and not a dangerous criminal. Generally speaking, handcuffs and shackles are for dangerous criminals and those who refuse to be summoned. It is an act of police abusing their power."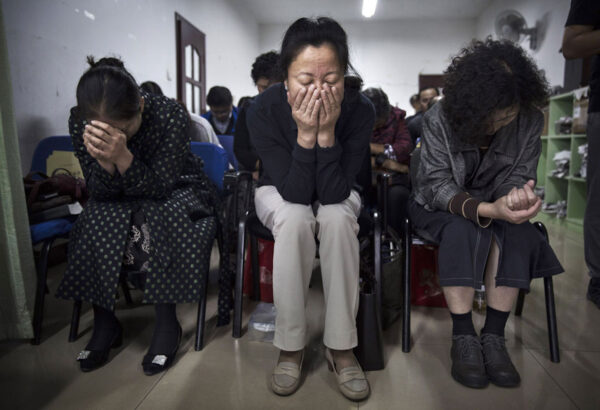 On March 16, Zhang, local Christian believers, and several Christians visiting from other regions were praying and studying their scripture in a room at the Wenzhou Hotel rented by the church, when the facility was raided by police.
Three local Christians—Chen Jianguo, Li Jinzhi, and Li Lin—and 10 visiting Christians were taken to the Yan'an Middle Road Police Station, the organization Christian Solidarity Worldwide reported.
Later that day, Zhang went to the police station to inquire about the raid and was detained. He was kept under "administrative detention" for 11 days, which then extended to criminal detention, Christianity Daily reported.
Sui said that after charging Zhang with fraud, authorities are preparing to charge the entire house church as a "fraud group" and label the church's donations a "fraud project." Sui calls that "very absurd," noting that it's a common practice for church elders and staff to obtain some living allowances from donations.
"They definitely have the intention to make the house church a fraud group so that they will have a big case, and be more likely to receive awards and credits for the crackdown. This is also what some higher-level officials want," he said.
Sui isn't optimistic about Zhang's chances for freedom.
"They dare to slap such a ridiculous crime charge on the pastor, which means they are treating it as a big [political] case, daring to defy the law openly. So, it's not looking good for Zhang," he told The Epoch Times.
Persecution of Chinese Faithful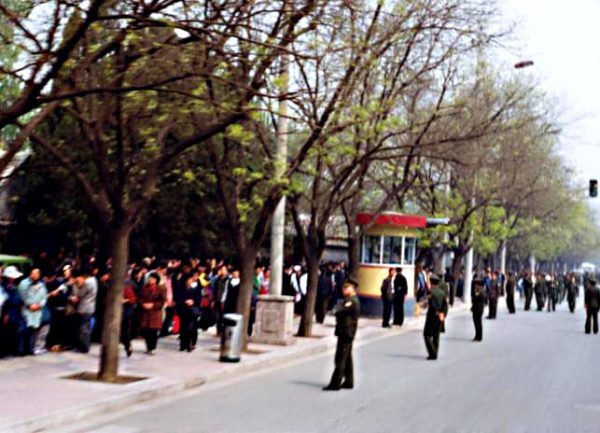 April 25 this year was the 22nd anniversary of Falun Gong's peaceful protest for freedom of religion in China. It also marks the 22nd year of Falun Gong's persecution by the Chinese communist regime.
For years, China has topped the religious freedom offenders' lists published by U.S. government and human rights watchdog organizations for persecuting Tibetans, Buddhists, Christians, Falun Gong practitioners, Uyghurs, and human rights defenders.
In 2020, China earned an overall score of 9 out of 100 points in the Freedom House report—a Washington-based human rights watchdog group, landing a spot in the lowest group of 195 countries. The report said people living in China under the communist regime were "not free," giving the regime a score of zero for religious freedom.
Gu Xiaohua contributed to this report.