Chinese nationals in Ukraine were pleading for help to be evacuated on Feb. 28, as the Chinese embassy was just starting to evacuate its citizens from the country. Earlier in the day, the Embassy of Poland in China announced that the Chinese can leave Ukraine via Poland.
"Chinese citizens in Ukraine. If you don't have a valid Schengen visa [an EU visa that allows people to travel freely] but want to evacuate via the Polish-Ukrainian border, … you are allowed to enter Poland," The embassy posted on Weibo, China's Twitter-like social media platform, on Feb. 28. "You don't need to take a nucleic acid test [for COVID-19] or be vaccinated."
The embassy said that the Chinese who want to enter Poland need to have ID to verify their identities, and can stay in Poland for at most 15 days. The Polish border control will only allow the Chinese who want to escape the war caused by Russia's invasion to enter the country.
After the Polish embassy posted the announcement, Chinese netizens quickly responded and spread the information on other Chinese social media platforms.
"Thank you, Poland!" "Poland, you are our real friend!" were the main sentiments in the comments that Chinese netizens left under the announcement.
Chinese nationals in Ukraine have been urgently seeking help to be evacuated in the past days. The opening of the Polish border gave them a channel to leave.
Chinese Students
Guangdong provincial government-run magazine South Reviews (Nanfengchuang in Chinese) interviewed Chinese student Li Yiping on Feb. 26, who said: "We are depressed and scared. We're worried that we will be hit by a bomb at the next second, and will die."
Li and seven other Chinese students have stayed in a dugout since Feb. 24, and take turns to sleep. The awake people are in charge of checking the news to know when the Chinese embassy announces an evacuation, and guarding their food and water.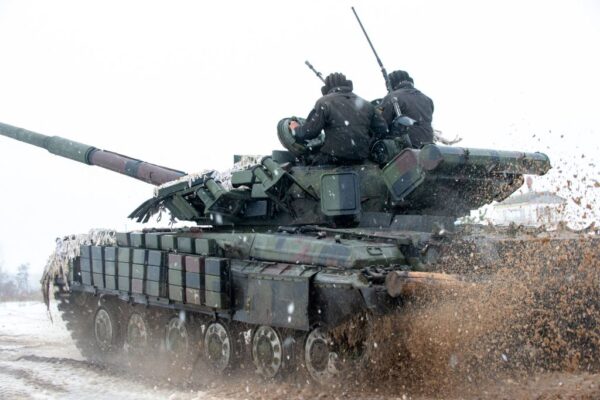 "I registered with the embassy [of China in Ukraine] for evacuation, prepared my passport and other ID, and packed all my luggage," Yue Jiaming, a Chinese student in Kyiv, told Chinese Hubei provincial government run Jimu News on Feb. 27. "I'm waiting for the embassy to call me."
Yue said he prepared enough food and water for several days, but he really wants to be evacuated as soon as possible.
Li Jinhong (pseudonym), a Chinese student in Kharkiv, told Jimu that he lived with other students in a dorm building.
"We tried to reduce our consumption of drinking water," Li said. "We are very anxious." He explained that the tap water in Kharkiv isn't safe to drink. They bought enough water, but didn't want to use it too quickly because they didn't know when the Chinese embassy would evacuate them.
"Nobody would live a life of trepidation [like ours] for long. Hope the war can end as soon as possible," Wang Jun (pseudonym), a Chinese student in Kyiv told Jimu.
To avoid possible harassment, Li said that he and his fellow Chinese students removed the "antithetical couplets," two lines of Chinese poetry they posted on the sides of their doors for Chinese New Year, because they didn't want anybody to know that the residents inside were Chinese.
Beijing Youth Daily also interviewed Chinese students in Ukraine, who said they face dsimilar situations. All the students waited to evacuate, and indicated that they didn't dare to show their Chinese identity to avoid a possible conflict.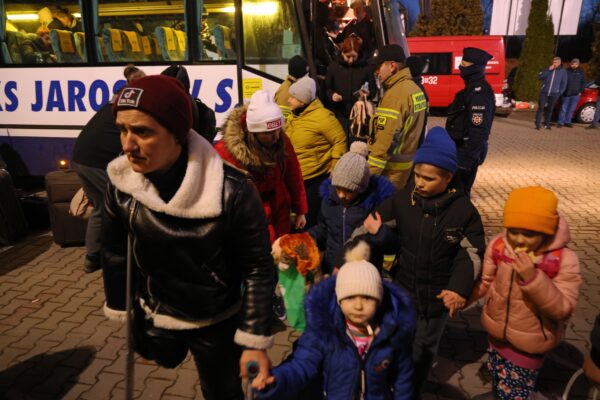 Chinese Regime
On Feb. 28, the Chinese embassy announced it would begin an evacuation.
On the day, they picked up about 200 students from Kyiv University and took them to Moldova, and removed about 400 Chinese students out of Odessa, a Ukrainian city about 40 miles from Moldova.
According to the Embassy, over 6,000 Chinese citizens have registered with the embassy for evacuation in the past five days.
The Chinese Ambassador in Ukraine Fan Xianrong said in a video that the embassy released on its Weibo account on Feb. 26: "There are missiles in the air, explosions and guns on the ground, and the two armies are fighting each other…How is it possible to ensure safety in such circumstances?"
According to Chinese students in Ukraine, they have been in a dangerous situation not only because of Russia's invasion, but also the Chinese regime's attitude on the invasion, and Chinese netizens' making jokes about the situation on social media platforms.
Hu Xijin, Chinese state-run tabloid Global Times' former editor-in-chief, posted on Weibo on Feb. 26 that the Ukrainian government should be called neo-nazi if there's Chinese exclusion campaign.
In the post, Hu acknowledged that the Ukrainian people hate Chinese now because "the Chinese netizens support Russian President Vladimir Putin and Russia's invasion" and "Chinese men want to take the opportunities of the war, to marry Ukrainian women."