When connected to the internet using Vodafone wi-fi routers and sim cards, the Chinese version of The Epoch Times, among other websites, can't be accessed unless the customer confirms he/she is over 18, several Vodafone customers said.
According to Vodafone's website, age-restricted content includes "pornography, violence, discrimination, drugs, or crime."
Stefanos Matrakoukas, one of the persons who couldn't access the website after turning on Vodafone's adult content filter, said that he found it strange.
"Why would you block a news website in the UK?" Matrakoukas said on Tuesday during an interview with The Epoch Times.
Matrakoukas' friend, Natalia Nutting, a teacher, first made the discovery last month, after she couldn't access websites related to Falun Gong, (also called Falun Dafa)—a spiritual practice she does that originated in China but was banned by the Chinese regime in 1999.
"I got this wi-fi device on a Sunday, Nov. 30, I got it here at home on Tuesday, Dec. 2. I used it all day … and everything was okay," Nutting told NTD, an affiliate of The Epoch Times.
"And in the evening … I typed in the website falundafa.org, and it was blocked. It said like, it was a red message of adult content," she added.

Nutting said it felt weird as she had been accessing the website every day for the last 17 years.
"I felt really sad. I felt violated, of my rights," she said, "because I really empathise with people in China that can't access these websites, but I never thought that would happen to me, being in the UK."
"I immediately opened another website related to Falun Dafa, which is minghui.org, and it was blocked. And then I opened epochtimes.com and it was blocked," Nutting said. She used to work for The Epoch Times.
A video Nutting recorded, and seen by The Epoch Times, showed that she typed in epochtimes.com, which is the URL for the Chinese Edition of the website.
The English edition, theepochtimes.com, can be accessed, NTD and The Epoch Times have verified.
The video also showed that Nutting had no problem accessing the blocked sites once she switched to Sky broadband.
Vodafone told Nutting that she could have the age-restriction turned off, but she opted to cancel her contract.

Matrakoukas, also a Falun Gong practitioner, bought a Vodafone mobile sim card at around the same time. He also had trouble accessing falundafa.org and minghui.org.
"When I first clicked to go to the websites Falun Dafa and Minghui, I was very surprised that they were blocked. Because I know that they're blocked like in China, right? Why they're [sic] blocked in the UK? And again, they don't contain any content that is questionable. Definitely appropriate for any age," he told NTD.
Matrakoukas didn't think too much of it at the beginning.
"At the very first moment, I didn't think it was a huge problem, because I thought I'm going to deactivate the filter, and that's it. So I didn't think about this too much," he said.
Only after the 14-day cooling period had lapsed had Matrakoukas realised it would be more than an inconvenience for some.
"Then I realised … if I had a family, and we needed a filter then, and we had Vodafone, then we would block out the Falun Dafa websites as well, and the Minghui website," he said. "It would be hugely problematic."
At The Epoch Times' request, Matrakoukas turned the age filter back on last weekend to check if he could now access the websites.
According to a video he recorded on Friday, seen by The Epoch Times, Chinese and English versions of Falun Dafa and Minghui websites, and the Chinese edition of The Epoch Times, could not be accessed.
NTD had also independently verified that the websites are blocked by purchasing a Vodafone wi-fi router and tried it between Dec. 7 and Dec. 12.
Nutting told NTD that when she called Vodafone, a staff member "in charge of cancellations" confirmed her suspicion that some of Vodafone's devices may come with certain restrictions.
"Many of the Huawei devices come with this restriction. Unfortunately, we have to accept that," Nutting said the staff member told her.
The staff member did not specify if restrictions on Huawei devices were related to this particular case.
Vodafone did not respond to The Epoch Times' request for comment.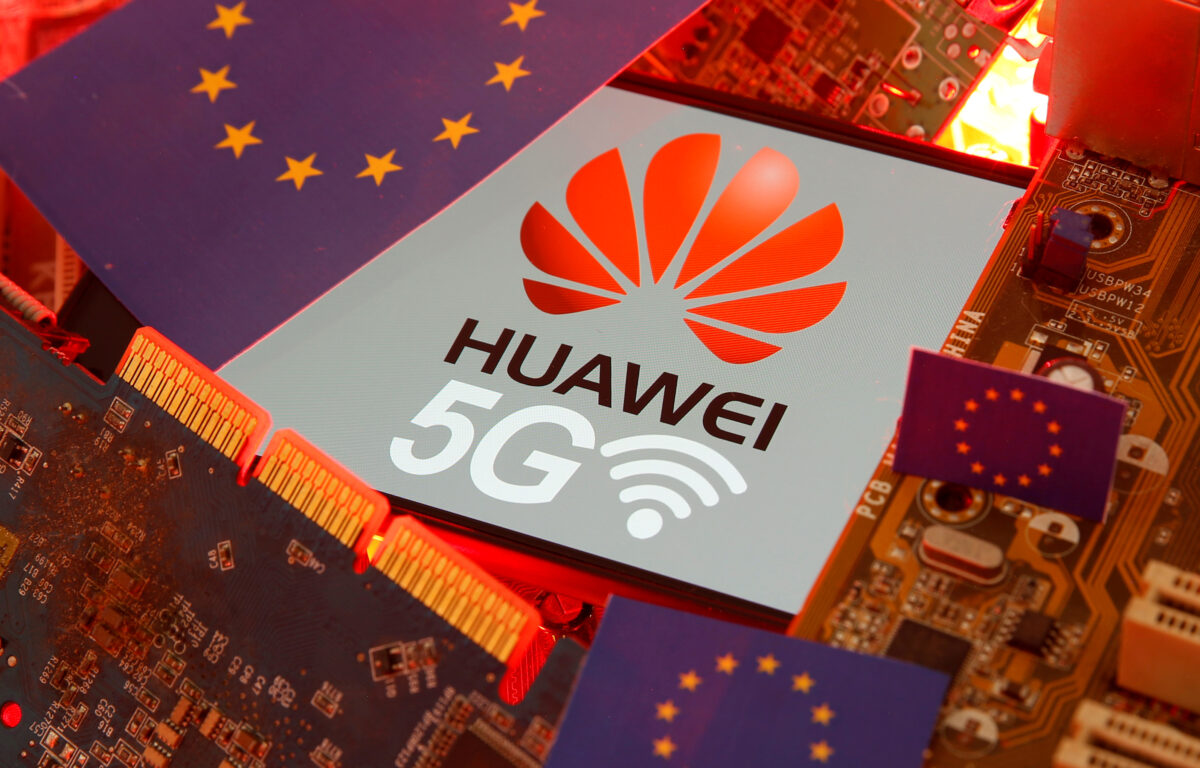 A petition on change.org that was started eight months ago stated that all Falun Dafa related domains, including "at least 16 domains with more than 100 Falun Gong related websites" are blocked when the adult content blocker was activated on the Vodafone home broadband router.
The petition is accompanied by a video that demonstrates failed attempts to access Falun Gong related websites in multiple languages.
"It is absolutely wrong and inappropriate to categorize Falun Gong as Adult content," the petition reads.
For the last 21 years, Falun Gong practitioners in China have been harassed, imprisoned, tortured, killed by the state apparatus in communist China.  According to the China Tribunal, adherents of Falun Gong have been one of the main sources of organ supply in the large-scale forced organ harvesting committed throughout China.
The China Tribunal was an independent people's tribunal that examined allegations and criminal complicity of forced organ harvesting in 2019. The tribunal issued its final judgment on March 1, 2020.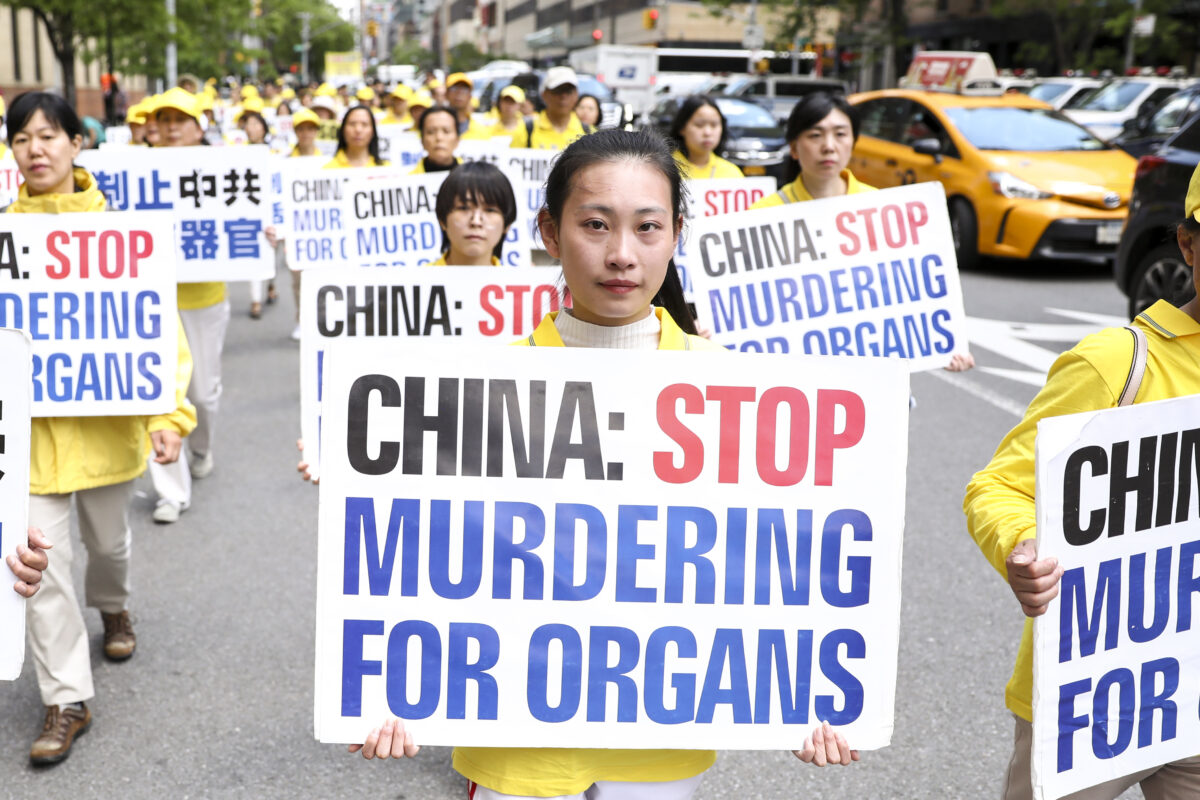 Casey Fleming, a top cybersecurity expert said that according to his experience in the field, such censoring is done with software, and that it wouldn't have happened by accident.
"It's a software issue. And it's called listing a blacklist, or listing an organisation or a website on a blacklist," Fleming, chairman and CEO of cybersecurity firm BlackOps Partners, told NTD.
"Those blacklists are typically managed by the carrier. And sometimes those carriers contract that out to a third party to manage those blacklists," he added. "But for a company or a website to be on a blacklist or an organization to be on a blacklist, that's not done by accident. That's done by decision."
Similar Restrictions in the US
Fleming said that other companies in the United States such as retailers and ISP carriers have also been found blocking websites that the Chinese Communist Party (CCP) doesn't like.
"I can speak from opinion and from experience … that if the Chinese Communist Party doesn't like what you're saying, then they will kill your business relationship with them, your business partnership with them, they will limit the access to the Chinese market, which a lot of companies believe is really the future of their companies," he told NTD.
"The Chinese Communist Party wants to control absolutely every facet of the Chinese people's lives and the Chinese country," he said.
"So they don't want anybody with a different narrative. They don't want anybody that doesn't fall directly in line with the Chinese Communist Party," he added.
"So that's really the reason that they have blocked the Falun Gong and other organisations with not just Vodafone, but with other carriers around the world that we've experienced."
Levi Browde, the executive director for the New York-based Falun Dafa Information Centre, also said there has been censorship against Falun Gong in the United States.
One of the ways it happens in the United States, Browde said, is that companies are pressured by Chinese nationals.
"What we've seen here in the U.S. is, sometimes very pro-Beijing Chinese nationals, either spurred on by the consulate, or just in their own group, will call these software vendors who would do restrictions on either phone or a corporate network, or what have you, and tell them all kinds of lies about Falun Gong, it scares the software company," he told NTD.
"And so they start putting Falun Gong websites on age-restricted, you know, categories, which is completely false. This is being driven by essentially official or unofficial agents of the CCP," he added.
"In other cases, there might be some technology companies that have some financial interest in China and they're being pressured to do that," he said.
"In either case, they really need to be called out on that."
Jane Werrell of NTD contributed to this report.