China's northern Nangong City hasn't announced any new COVID-19 patients since Jan. 27, but people still live under lockdown on Feb. 28. Local residents told The Epoch Times that the lockdown has meant their loved ones couldn't receive needed medical treatment.
Some have even passed away as a result.
The Chinese regime has underreported cases of the CCP (Chinese Communist Party) virus outbreak since day one. Experts have said they believe that the outbreak in Nangong isn't gone, but officials don't publicize the truth because a serious outbreak has political implications. Mid-level CCP members at the city and region level face dismissal from their positions if they announce the real pandemic figures.
"The Nangong government is still locking the city down after one month. The only reason that can explain that is that the CCP virus outbreak is still very serious in the city," U.S.-based China affairs expert Tang Jingyuan said on Feb. 28.
Nangong in Hebei Province isn't the only Chinese region under lockdown.
Residents and workers at a residential compound and a nearby industrial campus in Daxing district in Beijing city said to the Chinese-language Epoch Times on Feb. 26 that they were suddenly locked in their homes or at their offices and were tested for COVID-19.
"We can't figure out what's happened and the officials refused to tell us how long they would lock us down. Maybe a week. Maybe 14 days," a resident at Rongjing Lidu residential compound said in the phone interview.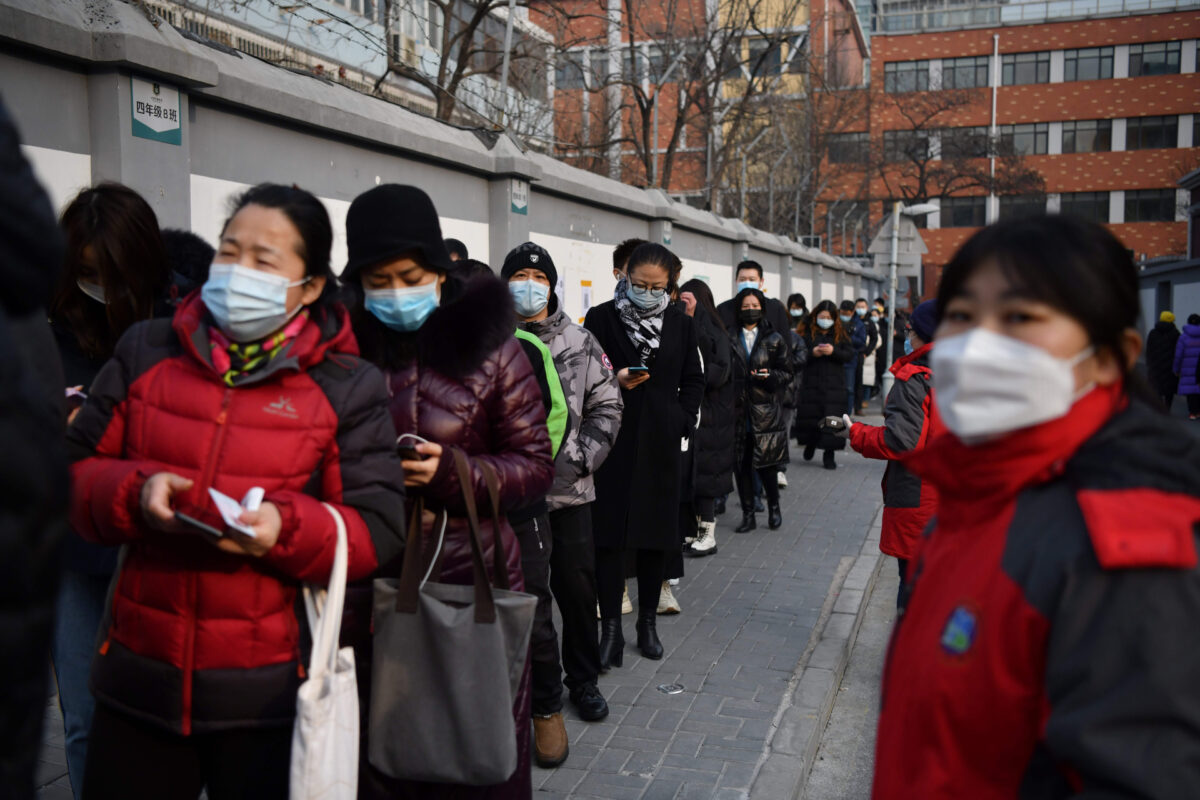 A Sick Baby
Nangong resident Wang cried over the treatment of his baby daughter in a phone interview on Feb. 26.
"My child is only one month and three days old. She has had diarrhea for days, and cried badly. The Nangong Women's and Children's Hospital couldn't diagnose the disease, and can't treat her. I really need to take her to Shijiazhuang Children's Hospital [the best children's hospital in Hebei Province] for treatment," Wang said.
However, the Nangong city government doesn't allow Wang's family to leave the city although the city hasn't announced any new COVID-19 patient since Jan. 27. They claimed the city was virus-free on Feb. 8.
"I went to the Nanguan residential community [where Wang's family lives] and Nangong education bureau [which Wang works for] to apply for a leaving permit on Feb. 24, but they refused to give me [one] and said that we need a negative COVID-19 test results which were issued within 72 hours," Wang said.
Wang then went to the hospital together with his wife and the toddler. "There's a long queue for a COVID-19 test. We had to wait in the cold weather for several hours, and couldn't receive the result within 24 hours after the test. I asked for an emergency, but was told there's no emergency service. My daughter is very sick. We can't wait."
Wang tried to post on social media platforms about his difficulty, by which he thought some kind netizen might give him a hand. However, his posts were removed by censors.
On Feb. 26, Wang still couldn't find a way to take his daughter to Shijiazhuang for treatment.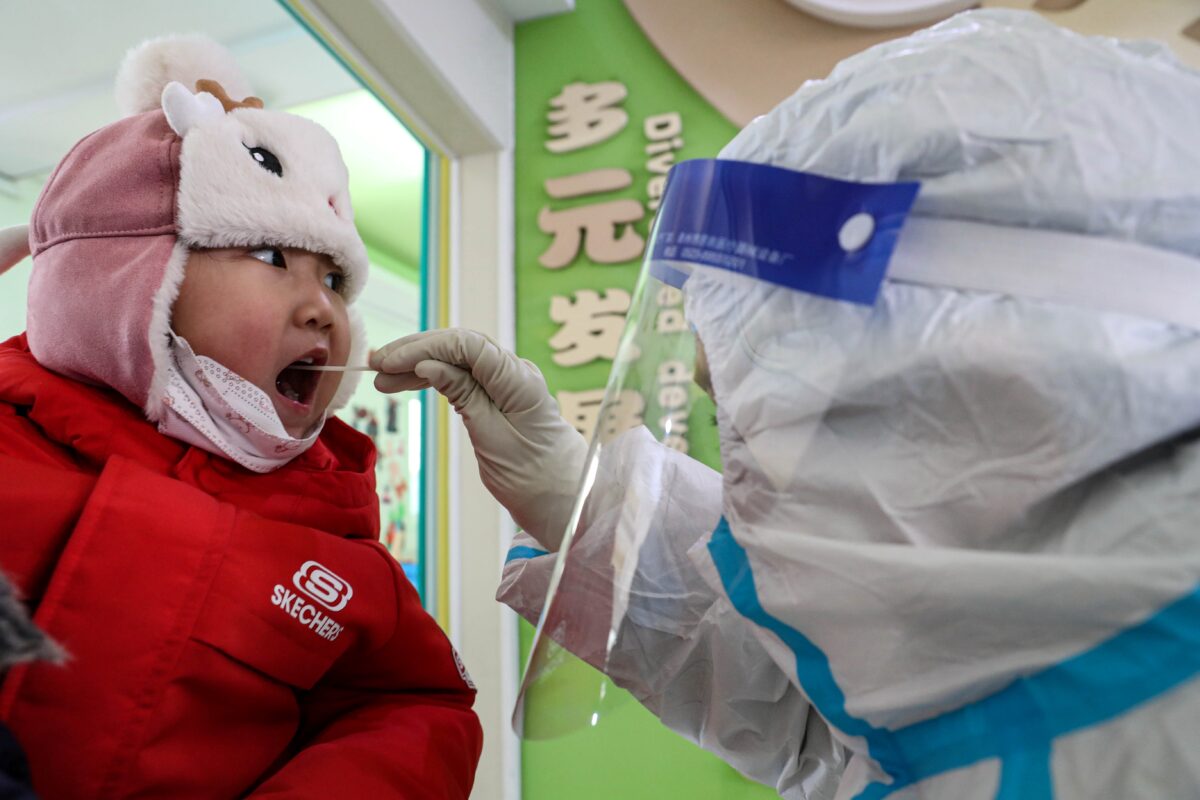 41-Year-Old Zhang
Zhang (pseudonym) lived together with his wife and two children in Nangong city. His parents and brother's family also live in Nangong, but in different districts.
Zhang died because of the lockdown policy.
His brother wanted to find justice for him, and the only way he could do that was by talking to uncensored overseas media. On Feb. 28, the brother and his wife told The Epoch Times the whole process.
In early January, Zhang's family was put on lockdown at home, the same as his parents and brother's family. Zhang had suffered high blood pressure for years and he took medication for it.
At 1:30 a.m. on Jan. 28, Zhang suddenly felt discomfort.
His wife called 120, the number for ambulances in China. But nobody answered the phone.
And when she called 110, the emergency number in China, the operator said the police and firemen couldn't do anything due to the lockdown.
The wife then called the hotline of Nangong Chinese Medicine Hospital, which is located five minutes drive from Zhang's home. The hospital said they couldn't pick up Zhang due to the lockdown, but could treat him if he could go to the hospital.

The wife asked the person on the hotline how to treat him because he had lost consciousness. The person on the hotline hung up the call.
With help from a neighbor, Zhang's wife sent him to the hospital. However, The five-minute drive took over 15 minutes because of several checkpoints on the road, and each checkpoint stopped them and asked them to fill forms and scan body temperatures.
"It was 2:20 a.m. when they arrived at the hospital. The doctor only tried to save him for 30 minutes before announcing my brother's death. But he was just in a coma and still alive," Zhang's brother said, according to information he received from Zhang's wife.
The wife cried for the doctor to keep on trying to save him because Zhang's body was still warm. The doctor refused and announced that Zhang died of heart failure.
In that early morning, Zhang's parents and brother were locked at home and couldn't move until they obtained a pass from officials in the residential community after 7:00 a.m.
"When we arrived at the hospital, they didn't allow us to see my brother's body, and sent the body to the funeral house directly," the brother said.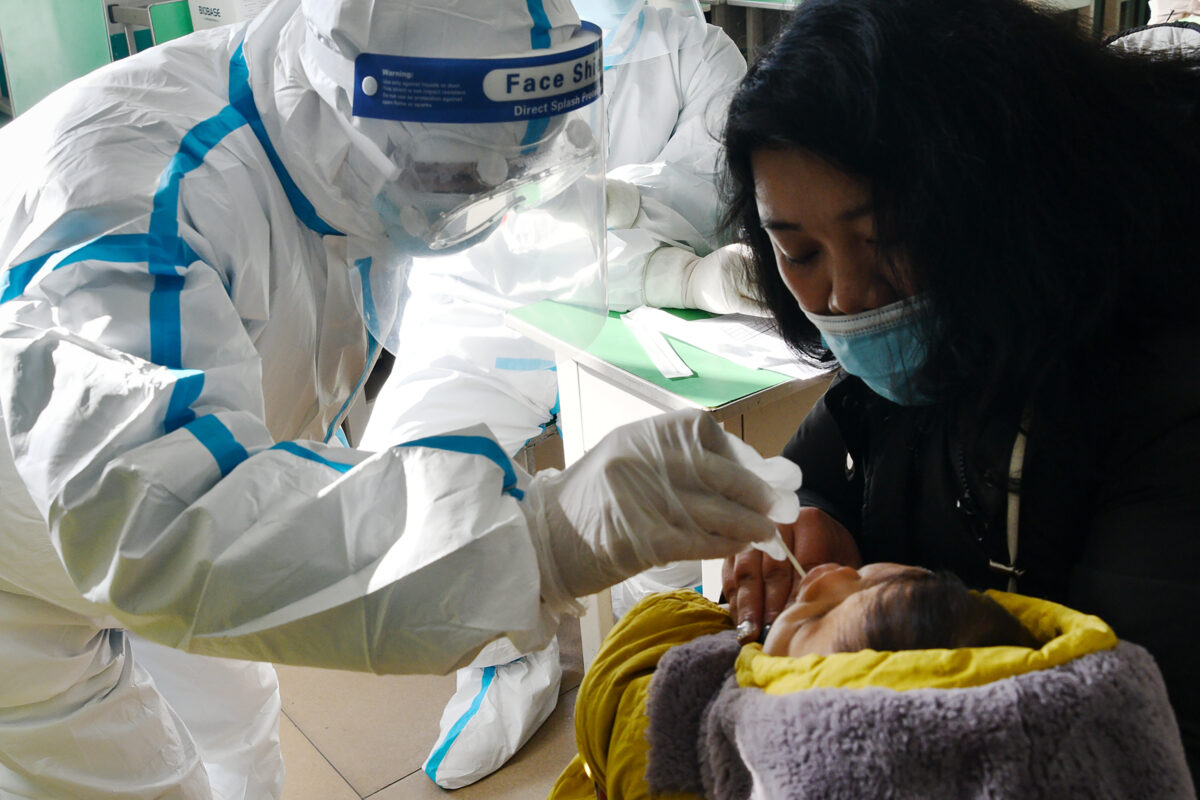 Hours later, the funeral house gave Zhang's family the ashes. Officials then resealed the doors of the family members and forced them into lockdown at home.
"We kept calling the mayor's office, the city health commission, and the hospital, but nobody gave us an explanation. My brother wouldn't have died if they had sent an ambulance on time. He wouldn't have died if the doctor had told my sister-in-law how to rescue him on the phone call. He wouldn't have died if the doctor had tried to save him for a longer time," Zhang's brother said.
In the past weeks, The Epoch Times has received several reports of people dying because of the lockdowns in Nangong and Shijiazhuang in Hebei Province, and Tonghua in Jilin Province.