Dr. Yan Limeng accuses the CCP of covering up data on infections and the virus in China.
The recent spread of COVID has caused significantly more severe symptoms in China, when compared with other countries, and the death toll is extremely high, according to Yan, who was a member of the well-connected WHO influenza H5 Reference Lab based at the University of Hong Kong School of Public Health before she fled to the United States after questioning the origin of the COVID-19 virus.
The COVID outbreak sweeping across China has resulted in a surge of infections, severe cases, and deaths in the country, overwhelming China's medical systems and funeral services.
Chen Cao, a viral disease researcher at the Chinese CDC, said at a press conference on Jan. 13 that 19 evolutionary branches of Omicron have been detected in the country from Dec. 1, 2022, to Jan. 10, 2023.
According to Chen, the subvariants of BA.5.2 and BF. 7 are the two dominant ones, accounting for 97 percent of the total 19 branches detected during the time. Chen didn't give more detail on the 19 subvariants.
But it doesn't make sense that the same variants have resulted in so different pandemic outbreaks in China and in the world, Yan told the Chinese language edition of The Epoch Times in an exclusive interview on Jan. 10.
"We have already found subvariants BF7 and XBB overseas. The Chinese communist regime has claimed that the subvariants found in China are the same as those found abroad. It is very unreasonable if they are the same variants, as they have caused symptoms [in China] that are much more severe than in foreign countries," Yan said.
Immune Escape Loci Found in Chinese Travelers to Italy
Yan, a postdoctoral researcher specializing in virology and immunology at the University of Hong Kong before fleeing to the United States, said that researchers had found a very slight change—immune escape loci—after a genomic sequence analysis of the virus carried by Chinese travelers to Italy.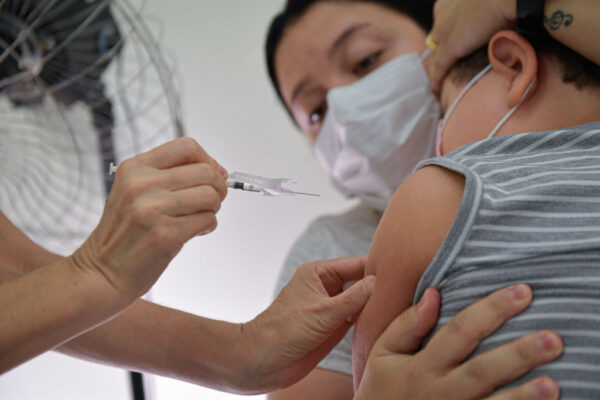 "What are the variants that are predominant in China? We from the outside don't know; we need to examine the genomic sequence of the virus to see what it is," Yan said, adding that Western researchers have to rely on sequence analysis tests on infected Chinese people traveling overseas.
Yan explained that Omicron is like a big family and it has different mutations, some of which look very much alike but vary significantly in their functions.
"When we talk about Omicron, it has shown some common characteristics during the past year: it mainly damages the upper respiratory tract and barely enters the lungs. So many people may think that Omicron isn't that deadly," Yan said.
However, this isn't necessarily true with all its subvariants.
"If some of its subvariants mutate in some special loci, the subvariant must be regarded as an independent one, although it is still a subvariant of Omicron," said Yan, adding that she and her colleagues have found some small changes in the subvariant carried by Chinese travelers in Italy.
"For example, like in Italy, we have found through genomic sequence analysis the immune escape loci in the [Omicron] subvariants carried by Chinese travelers. That is to say, although these Omicron variants look very similar to the Omicron we have known previously, they have a small change that mainly arises in this locus that can cause immune escape. Once the virus escapes the immunity, it causes more damage to the human body," Yan explained in the interview, adding that this is why China's COVID cases are more severe than in other countries.
Regarding immune escape, Yan went on to explain that most of the Chinese people should have had some comprehensive antibodies after the three years of the pandemic outbreak in the country. "But the variant strains will bypass these antibodies, and your body will be equal to having lost its defense against this virus again."
Yan said that the question was whether the immune escape was a natural phenomenon or an unnatural one. "We have been studying this issue. We will disclose our results after we sort them out," Yan said. As they are not able to access the true data in China, they need "more time and more opportunities to find more evidence."
Chinese Vaccines Are of Low Efficacy
When speaking of the high vaccination rates in China and the tsunami-like infections since late last year, Yan cast doubt on the technology and efficacy of Chinese vaccines.
The Chinese CDC claimed that the regime had administered 3.48 billion doses of vaccines to 1.31 billion people as of Jan. 12, 2023. As to seniors who are 60 years old and above, 676.75 million jabs have been given to 241.54 million elderly people, accounting for 86 percent of the elderly population in China.
With such a high vaccination rate, about 900 million people have been infected with COVID as of Jan. 11, nearly 80 percent of whom face severe symptoms, according to a study by Peking University.
Yan claims that the Chinese communist regime faked the efficacy data of its vaccines.
"We know Chinese vaccine technology is backward," Yan said.
According to Yan, China mainly uses inactivated vaccines, which have been proven inapplicable to COVID.
"It proved to be a failure in 2003 when it was used for SARS," Yan said, adding that the vaccines didn't generate enough antibodies.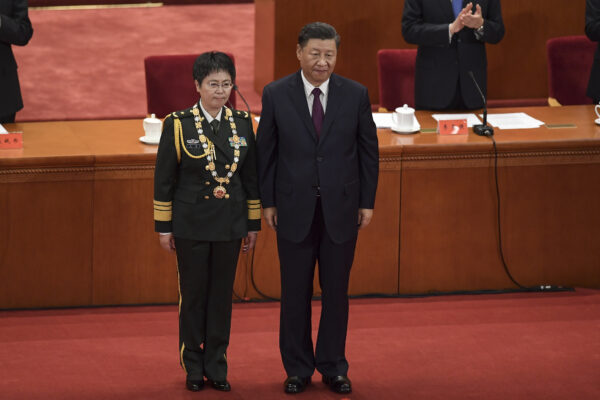 SARS—severe acute respiratory syndrome—was first identified in November 2002 in Guangdong, China's southern province. The CCP covered up the origin of the pandemic, allowing the disease to spread quickly across the country and later to the world. 
The official name of the virus that causes COVID-19 is SARS-CoV-2.
According to Yan, Chen Wei, a Chinese general and leading biological weapons expert at the Academy of Military Science, led a team to develop and manufacture an inactivated vaccine for SARS in 2003. Although they claimed that their vaccine was reliable and successful, they only entered the first phase of clinical trials. The reason the team gave was that SARS1 no longer existed.
Yan believes that the vaccine developed by Chen was not used in human trials because it couldn't produce physiological data in animal experiments and was not for human beings.
"Theoretically, it produces the ADE [antibody-dependent enhancement] effect more easily. It is not known how much of the antibodies in your body that are stimulated by repeated vaccines can protect you and how much can cause side effects," Yan said. She wasn't able to study how severe the side effects are as the Chinese regime has never made public its relevant data, according to Yan.
Suggestions for Chinese COVID Patients
As the CCP controls medical resources nationwide, it is difficult for Chinese people to access COVID medicines. Yan suggests some medicines that are more accessible to Chinese people, but she said that patients should consult a Western medical doctor before taking them.
Yan suggested the use of hydroxychloroquine sulfate, which is basically an over-the-counter drug available in some pharmacies in China.
Another drug recommended by Yan is chloroquine diphosphate, which Yan said is more toxic and definitely should be used under the advice of doctors. It is not to be used by children and pregnant women, Yan stressed.
Yan also recommended azithromycin, as antibiotics are relatively easy to obtain in China.
Ivermectin can be effective in inhibiting COVID, Yan said, but the drug in China is a veterinary version. So Chinese patients need to get the drug for human beings and refer to the dosage used by overseas countries, Yan said.
In addition to the suggestions of COVID medicines, Yan suggested that vitamin C and vitamin D3 must be supplemented frequently. The deficiency of vitamin D3 is common among COVID patients, according to Yan, and this deficiency would reduce people's immunity, making patients more vulnerable to COVID.
Yan said that people infected with COVID or with secondary infections should regularly monitor their blood oxygen levels. Usually, when the blood oxygen level goes below 95 percent, patients should seek medical help; and if below 90 percent, the patient should be sent to the emergency room immediately.
"Young people infected with COVID would go out for sports or go back to work without rest, or even work overtime, after their high body temperatures dropped or after their antigen tests showed negative results. But in fact, they may not have recovered. We see cases of sudden deaths among young people," Yan said, suggesting that young people should spend more time resting and doing fewer sports during the recovery period.
Yan also said that Chinese people should record their experiences in various ways to serve as historical records, such as diaries, online posts, and video clips.
"The CCP censors information at the moment, and you may not be able to publish your experience now. But one day it will be important evidence to hold the CCP accountable," Yan said.
Xia Dunhou and Chang Chun contributed to this report.