Beijing and other Chinese regions have recently begun conducting anal swab tests on people, claiming that they can more accurately detect COVID-19 than the more commonly used nasal and throat swabs.
Chinese people expressed concerns about the new testing method—sometimes done in front of others at quarantine centers—saying it is an invasion of privacy and also extremely uncomfortable.
This week, several Chinese local governments talked about performing anal swabs for nucleic acid testing, in addition to nasal and throat swabs, on "key groups" who are suspected of having contracted  the CCP (Chinese Communist Party) virus.
The new test was first introduced in Beijing, the country's capital.
On Jan. 20, the Beijing city government announced at a daily press conference that it performed anal swab tests on 1,298 people, who are students, teachers, and other staff at a school where a 9-year-old boy was diagnosed with COVID-19 on Jan. 18.
Soon after, Chinese media reported that residents in Hebei, Shandong, and Liaoning provinces also had to take anal swab tests. They complained that the process was uncomfortable, while some said the procedure made them feel like defecating.
The new testing method caused a stir among citizens.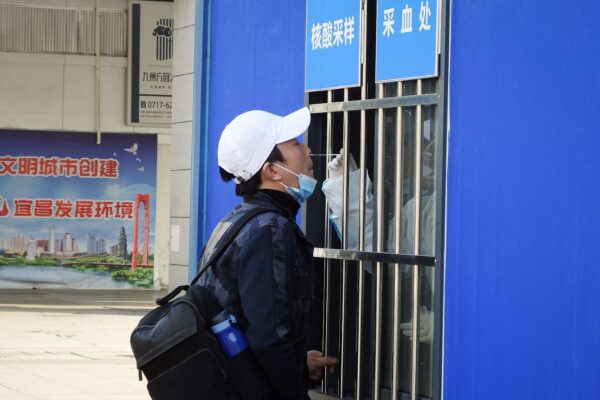 "I'd rather not travel than allow a nurse to pick up anal swabs," became a popular keyword search phrase on Chinese social media platforms.
Dozens of Chinese state-run media outlets posted a schematic diagram to show people how a nurse would take the anal swab from people, and explained that the process takes about 10 seconds.
State-run media also quoted medical specialists and doctors, who claimed that the anal swab would be more accurate than a nasal or throat swab.
"The asymptomatic carriers and COVID-19 patients with mild-symptoms can recover very quickly. In three to five days after the infection, their pharynx will be virus-free," state-run CCTV quoted an infectious disease doctor at Beijing You'an Hospital as saying in a Jan. 23 segment. "Stool samples will contain the virus for a longer time."
The doctor added: "testing from the anus can improve the detection rate and reduce the false negative rate."
But inaccurate Chinese-manufactured testing kits have long been a problem, since the pandemic began in China last year.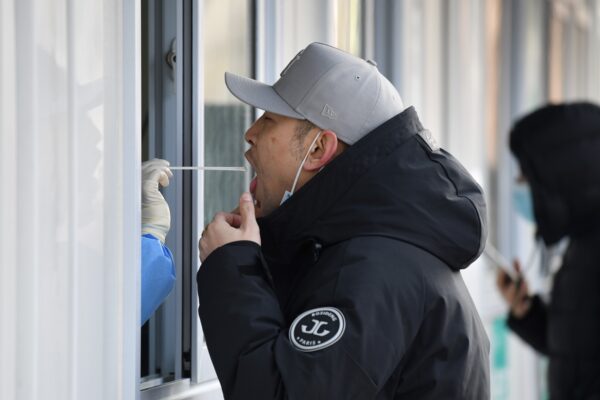 In February 2020, CCTV quoted the dean of China's Academy of Medical Sciences, Wang Chen, as saying that only 30 to 50 percent of COVID-19 patients can be detected through nasal or throat swabs.
False negatives have frequently appeared.
On Dec. 5, 2020, Tianjin city announced a six-year-old COVID-19 patient after authorities tested the girl's blood and found antibodies. Her lungs also had lesions.
The authorities said the girl's father and grandparents were diagnosed on Nov. 19, 2020, while she started to have COVID-19 symptoms on Nov. 27, 2020. The results of seven tests of her nasal/throat swabs all came back negative.
On Jan. 17, state-run Xinhua reported that the majority of Chinese COVID-19 patients tested negative before they were diagnosed.
The report didn't give an exact accuracy rate for the Chinese-manufactured diagnostic kits, but quoted experts who said people need to be tested repeatedly to make sure that COVID-19 patients are detected.
At the time of writing, outbreaks in northeastern China remained severe.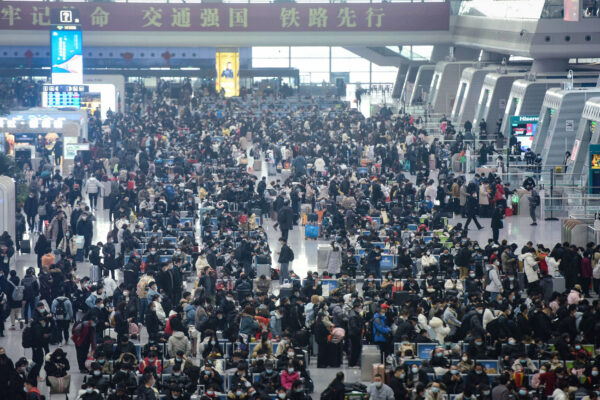 Gu'an county in Hebei Province announced on Jan. 27 that no resident or vehicle should travel to Beijing.
Local authorities continue to discourage citizens from traveling for the upcoming Lunar New Year holiday, when people typically return to their hometowns to celebrate the traditional festival with family.
The Chinese civil aviation and railway authorities announced that the number of passengers they transported on Thursday was about 70 percent less than the total last year.