Zhang Zhan, a 37-year-old former lawyer and citizen journalist, is 6 feet tall yet currently weighs less than 90 pounds because of a prolonged hunger strike while in prison.
Zhang, a Shanghai native, was sentenced to a four-year jail term in December 2020 for reporting on the CCP virus outbreak in China. The CCP (Chinese Communist Party) virus, commonly known as the novel coronavirus, causes the COVID-19 disease.
Zhang told her mother in a recent phone call that she wouldn't end her protest until the court clears her name.
In February 2020, when the virus first began spreading in China, Zhang traveled to Wuhan—the early epicenter of the outbreak. She visited local hospitals and funeral parlors to document and livestream the daily lives of residents in the locked-down city.
While being on the front line of Wuhan's outbreak, Zhang questioned the official death toll after finding incinerators operating throughout the night at a local funeral parlor. Due to the Chinese authorities' past record of underreporting infections and covering up information, it's difficult to assess the true scale of the current outbreak.
Zhang also posted a photo on social media showing an 80-year-old Wuhan resident receiving limited food supplies twice in 40 days.
Her social media posts were widely circulated, which got her in trouble with the authorities.
She was arrested in Shanghai in June 2020 for "picking quarrels and provoking trouble," a vaguely defined charge often used against political dissidents. The prison prohibited her parents from visiting. Zhang was later detained in the Shanghai Women's Prison.
On Aug. 2, Zhang's mother, surnamed Shao, heard from her daughter for the first time in six months. Shao learned that Zhang had been hospitalized since July 31 due to malnutrition, which had resulted from a hunger strike. The doctor said that her lower body was severely swollen. They are waiting for medical test results.
The mother tried to persuade her daughter to eat normally, but Zhang refused, insisting that she would continue her hunger strike to prove her innocence.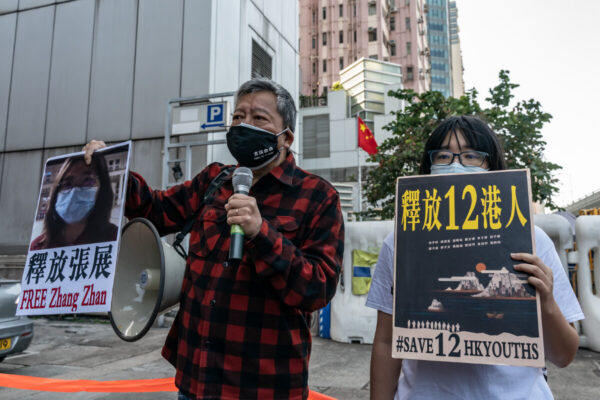 Zhang had been on a hunger strike before her trial and attended court in a wheelchair on Dec. 28, 2020.
Officials once force-fed Zhang with a feeding tube through her nose during the detention; the process was painful, Zhang told her lawyer.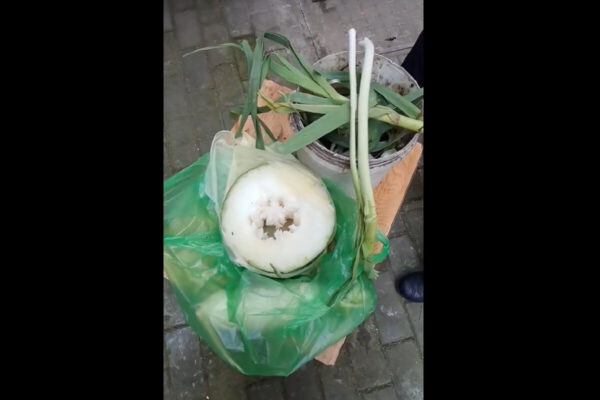 The Chinese regime's suppression of independent media coverage of the outbreak curbed Zhang's reporting. Authorities once suspended her WeChat account and forced her to stay in a hotel.
"That was the most painful time for me," she told The Epoch Times in March 2020. Zhang is the first known citizen journalist to be sentenced for challenging the Chinese Communist Party's narrative on the outbreak.
Zhang had previously been detained in 2019 for publicly voicing support for the Hong Kong democratic movement.
Whistleblower doctor Li Wenliang was among the first people to publicize information about a mysterious viral pneumonia outbreak in Wuhan on Dec. 30, 2019—a day before local health officials held an emergency meeting and announced the news of the outbreak. Police reprimanded him, along with seven other medical professionals, for spreading "rumors" online. Li contracted the virus and died on Feb. 7, 2020.
The Chinese regime has suppressed and detained other citizen journalists for covering the Wuhan outbreak, including Chen Qiushi, Li Zehua, and Fang Bin.
Fang had filmed eight bodies being carried from a Wuhan hospital on Feb. 1, 2020.
"As long as I'm here, I will be making videos," he said on social media, despite being harassed and intimidated by authorities at the time. A few days later, Fang was arrested by local police and hasn't been heard from since.