The municipal government in Xiaogan City of China's Hubei Province announced five new measures to battle the coronavirus (COVID-19) outbreak.
According to a post on the government's official Weibo, an online platform similar to Twitter, all residents are now forbidden from leaving their homes. Residents who are sick or pregnant and need to go to the hospital must leave their homes at a determined time slot and travel on a predetermined route. People who violate the measure will be detained for 10 days.
Xiaogan City
All vehicles, excluding police cars, medical vehicles, firefighting vehicles, and postal service vehicles, are forbidden from driving on the road. People who violate the ban will be detained for 10 days and fined 500 yuan (about $70).
All public places must be closed down except pharmacies, supermarkets, hotels, and farmers' markets, according to the notice.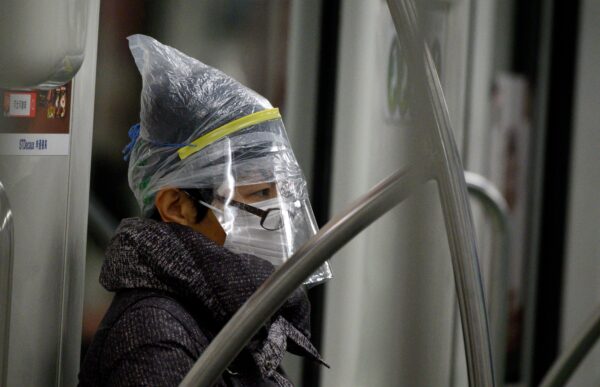 Mr. Cai, a resident in Dawu County, in Xiaogan, said that he has been stuck inside his home for nearly a month. "I don't have any more income. If we don't go outside to make money, I won't have anything to live on."
Mr. Chen, a resident in Xishui County, in Huanggang City—also in Hubei Province—said his area has also been effectively quarantined. Roadblocks have been set up so people can't leave the area. He added that as a result, some people have been picking vegetables from the local farms in the village.
Other Cities
On Feb. 13, a netizen shot a video within the Yuanyang Shanshui residential area, located in Shijingshan district of Beijing. Roughly 1,000 families live there.
The residential gates are sealed off completely. A resident speaks to the camera, saying that there are many inside who have tested positive for the virus.
The Beijing Center for Disease Prevention and Control released a "wartime status regulation" on Feb. 13, in which it requested all local government officials to have a "wartime mindset" and meet "wartime needs."
On Feb. 14, the Beijing government launched a new rule, requesting that all people who arrive in Beijing from other cities must self-quarantine for 14 days.
On Feb. 16, Beijing authorities reported a case in which a person returned to Beijing on Jan. 30 after visiting another city. He went to work the next day. On Feb. 8, one of the person's relatives was diagnosed with the virus. Then the man himself was also diagnosed. At least one of his colleagues has also been infected with the virus.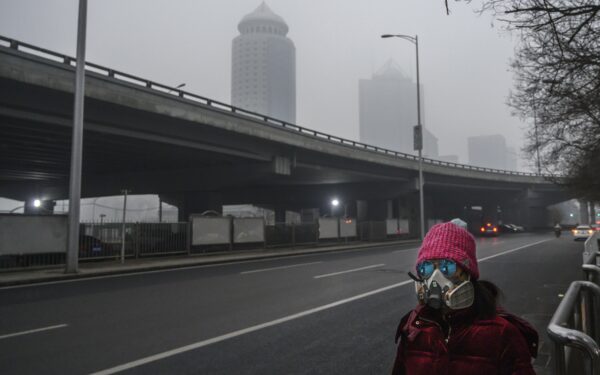 In Shanghai, authorities have banned all people who do not have a local resident license, as well as vehicles with non-local license plates, from entering the city.
Some local villages and counties in Shanghai have also told non-locals who previously entered Shanghai to leave as soon as possible.
On the popular Chinese social media platform WeChat, a Shanghai business owner stated on Feb. 13 what he learned from officials. The man operates a pet store in Shanghai. Recently, local authorities forced him to close the store.
"The market surveillance officials told me that the outbreak suddenly became severe and there were over 3,000 patients diagnosed [in Shanghai] the previous day," the businessman said. "[To stem the virus's spreading,] they told me that only supermarkets, pharmacies, hospitals, and some restaurants are allowed to operate. Other stores have to be closed."