News Analysis
While China's state media tout Shanghai's "victory" over COVID-19 after a two-month lockdown of the city of 26 million, residents blast the authorities for their draconian lockdown measures, which left many with adverse mental health symptoms, according to a recent study.
"The Chinese Government has vigourously defended its dynamic zero COVID-19 strategy. But China's lockdowns have had a huge human cost. This cost will continue to be paid in the future, with the shadow of mental ill-health adversely affecting China's culture and economy for years to come," according to a report published last month by the medical journal The Lancet.
Furthermore, 35 percent of Chinese respondents in a national survey on psychological distress "experienced distress, including anxiety and depression," the report said.
A Shanghai resident surnamed Fang (pseudonym) told the Chinese-language edition of The Epoch Times on July 4 that the prolonged lockdown and arbitrary restrictions have left him and some of his neighbors with "psychological scars."
He said the psychological trauma caused by the extreme lockdown in Shanghai is probably similar to the mental suffering that Americans experienced during the Great Depression.
'Endless Humiliation:' Resident
Fang told the publication that residents lost their dignity due to harsh COVID measures.
"Some people starved during the lockdown. But most suffer mainly because they have no freedom. We are not allowed to go out, which is a kind of endless humiliation we have endured."
"The authorities would just break into your home with disinfectant," Fang said. "Or they tell you that you tested positive [for COVID], and then they drag you outside, forcing you to give them the keys to your home."
"Many people also felt humiliated by this," he added.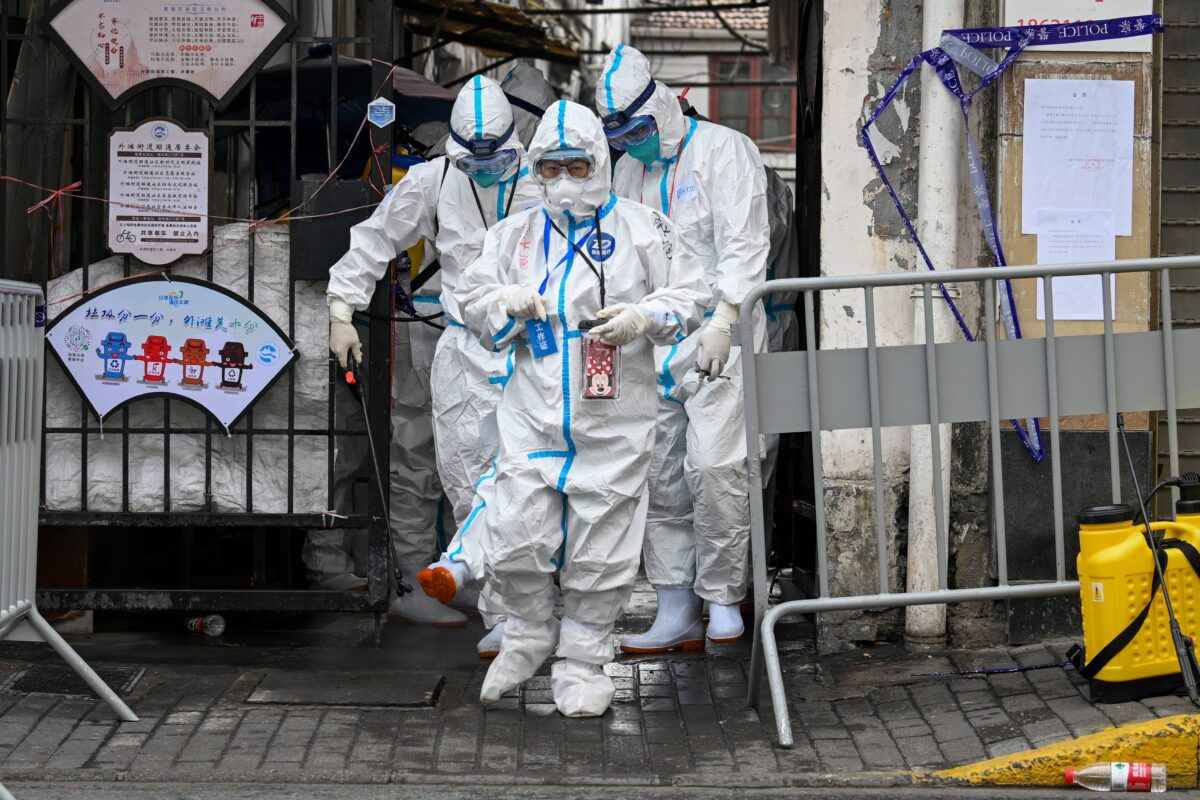 New York-based news outlet SupChina described China's disinfection process: "Teams of hazmat-suit-clad enforcement officers entering households and squirting clouds of disinfectants everywhere" and "over furniture and other objects inside apartments, including couches, beds, wardrobes, books, and even electronic devices."
Fang compared Shanghai's mass disinfection action to house raids during the Cultural Revolution in the 1960s and claimed that urban areas were given priority due to authorities' "personal interests."
"The forced disinfection took place mostly in the big cities, where people are better off. They didn't force this kind of disinfection in urban villages," Fang said. "This is driven by personal interests, and it is a man-made disaster."
Urban villages refer to less developed neighborhoods on the outskirts of a metropolitan city in China.
Chinese financial media Caixin Weekly published a special report on July 4 on mental health problems experienced by Shanghai residents during the lockdown. It said those who tested positive for COVID suffered many symptoms of post-traumatic stress.
One resident shared his experience with Caixin: "Hearing the ringing of the mobile phone, the knock on the door, the footsteps going upstairs, including the sound of heavy objects falling, my heart tightens, and I think of the nucleic acid test done at 5 am in the quarantine hotel."
The report said that many people who have recovered from COVID have "a sense of stigma," as they may feel guilty for causing the entire building to be sealed off. They may also worry about being rejected by society after recovery.
The Epoch Times found that there is a long wait for scheduling an appointment at Shanghai Mental Health Center as it has been fully booked since June 21.
Victims Should Hold Authorities Accountable: Activist
Rights activist Zhang Hai lost his father in 2020 due to COVID. He currently lives in Shenzhen but grew up in Wuhan, where the pandemic allegedly first broke out in China in late 2019.
In January 2020, Zhang took his 76-year-old father, a military veteran, to a hospital in Wuhan to seek medical treatment for a fractured femur. His father got infected with COVID while at the hospital and died within two weeks. In June that year, Zhang filed a lawsuit against the authorities and the local hospital, alleging that the government's decision to cover up information about the outbreak caused his father's death.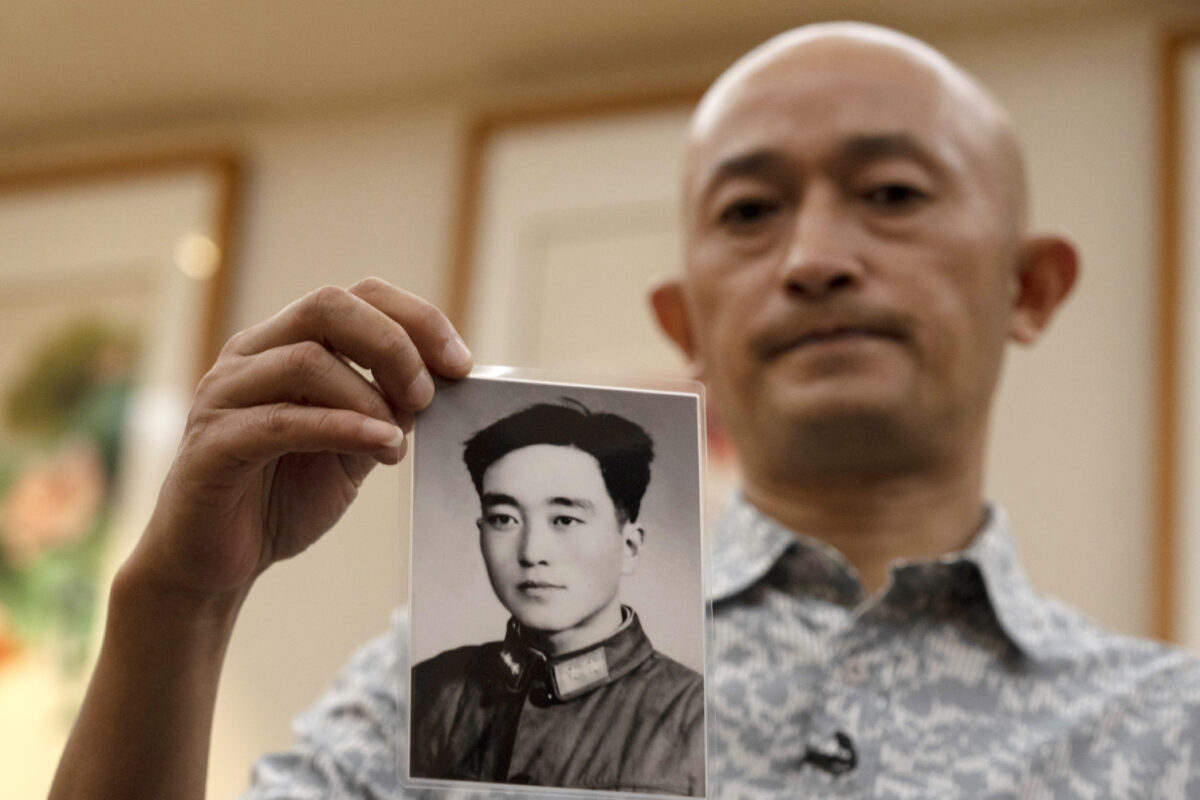 Zhang told the Chinese-language edition of The Epoch Times on July 4 that it was the first time the Chinese people were subjected to such extended restrictions and lockdowns.
"Many people are outraged, but they dare not speak out. They can only suppress all that rage, resulting in poor emotional and physical health. Some people even jump off the building to commit suicide."
"Our psychological endurance has reached a breaking point," he said.
"All victims who suffered from the extreme pandemic prevention measures should use the law to safeguard their legitimate rights and interests."
"[We should] use the law to defend our rights and tell these local officials: 'It's not true that you can do whatever you want when you have power.' All the victims of such man-made disasters and arbitrary lockdowns in other parts of China should stand up and prosecute them. If more people uphold the law, I believe our lives will be better," Zhang said.
The Lancet report calls on the Chinese regime to "act immediately if it is to heal the wound its extreme policies have inflicted on the Chinese people."
Zhao Fenghua and Luo Ya contributed to the report.