Chinese authorities are intensifying restrictions on social media posts by dissidents and human rights defenders days ahead of the 2022 Beijing Winter Olympics that begin Feb. 4.
Activists say the authorities have warned of grave consequences if they post sensitive remarks during the event.
Rights activist Li Renke, a resident of southwestern China's Guizhou Province, has allegedly disappeared since Jan. 20. By press time, The Epoch Times could not reach him by phone.
As a human rights advocate, Li has engaged in pro-democracy activities since 1978. Consequentially, he received a 4-year prison term during the 1980s.
At least eight citizens reported their WeChat accounts had been limited in one way or another since early December 2021, according to a Jan. 26 story in AFP. Some of their accounts were completely frozen.
Beijing-based veteran journalist Gao Yu said the group chat functionality of her account has been for the first time permanently disabled since Dec. 20, 2021.
"This storm of WeChat account crackdowns is so sweeping and unprecedented," Gao said.
Sociology professor Guo Yuhua at Tsinghua University and law professor He Weifang at Peking University confirmed they had met with restrictions in early January.
Chinese economist Ma Guangyuan has been forbidden to post messages on China's Twitter-like platform Weibo. His homepage shows "This user is not allowed to post articles currently for suspected violation of community rules."
His academic interests in real estate tax, currency issuance, and population strategies have earned him more than 4.3 million followers on the platform.
Human rights lawyer Xie Yang was taken away by security agents on Jan. 11. Six days later, his family received a detention notice from police in the city of Changsha, Hunan Province. Authorities told them that Xie was being held in the Changsha No. 1 Detention Center on alleged charges of "inciting subversion of state power" and "picking quarrels and provoking trouble," two catch-all charges commonly used by the Chinese Communist Party to suppress dissidents.
Three weeks ahead of the Games, a Beijing court officially
sentenced
11 Falun Gong practitioners to prison terms varying from two to eight years, in addition to hefty fines, for providing photos and information to the Chinese-language edition of The Epoch Times during the early COVID-19 outbreak in China.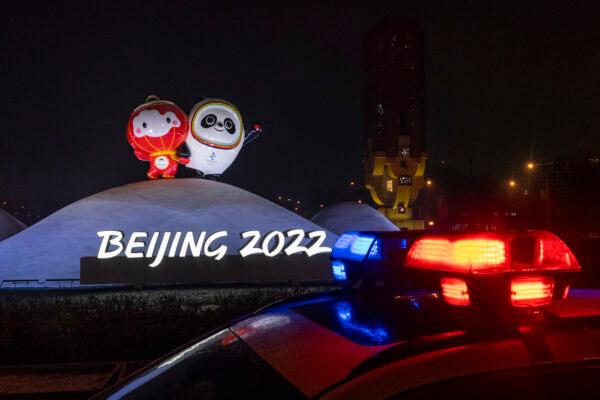 A January 2022 report by Freedom House warned that event attendees could face legal reprisals for acts of protest at Olympic venues or comments about human rights in front of the international press or on Western social media outlets like Twitter and Facebook, which will be accessible at the venues, even though they are blocked elsewhere in China.
In the report, the Washington D.C.-based nonprofit describes China as the "worst abuser of internet freedom globally for the seventh year in a row" in 2021.
Li Xin'an contributed to this report.