BEIJING/VLADIVOSTOK, Russia—China said on Thursday it agreed the United Nations should take more action against North Korea after its latest nuclear test, while pushing for more dialogue to resolve the crisis on the Korean peninsula.
North Korea said it would respond to any U.N. sanctions and U.S. pressure with "powerful counter measures".
The United States wants the U.N. Security Council to impose an oil embargo on North Korea, ban its exports of textiles and the hiring of North Korean laborers abroad, and to subject leader Kim Jong Un to an asset freeze and travel ban, according to a draft resolution seen by Reuters on Wednesday.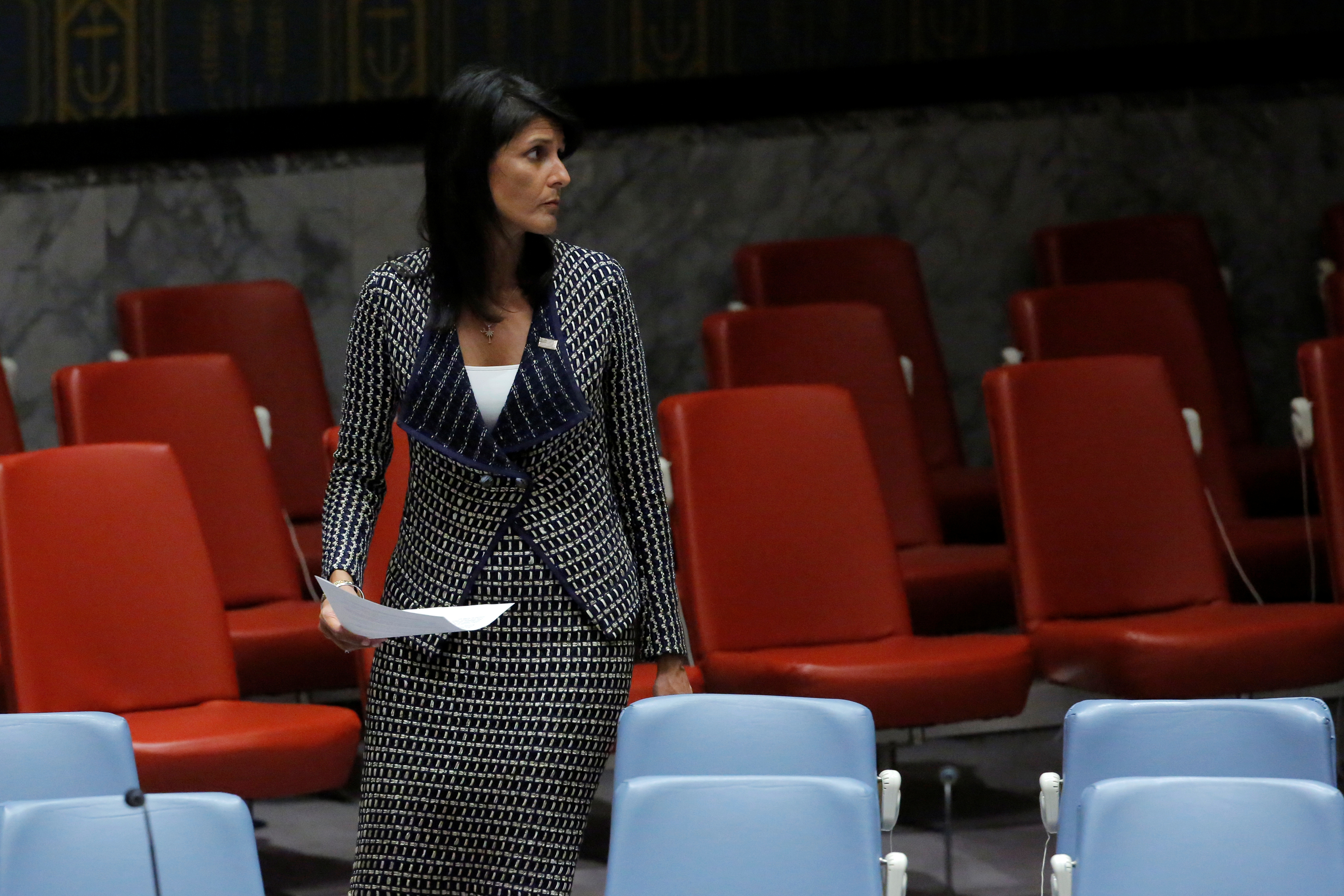 Pressure from Washington has ratcheted up since North Korea conducted its sixth and largest nuclear test on Sunday. That test, along with a series of missile launches, showed it was close to achieving its goal of developing a powerful nuclear weapon that could reach the United States.
"We will respond to the barbaric plotting around sanctions and pressure by the United States with powerful counter measures of our own," North Korea said in a statement by its delegation to an economic forum in Vladivostok, in Russia's Far East.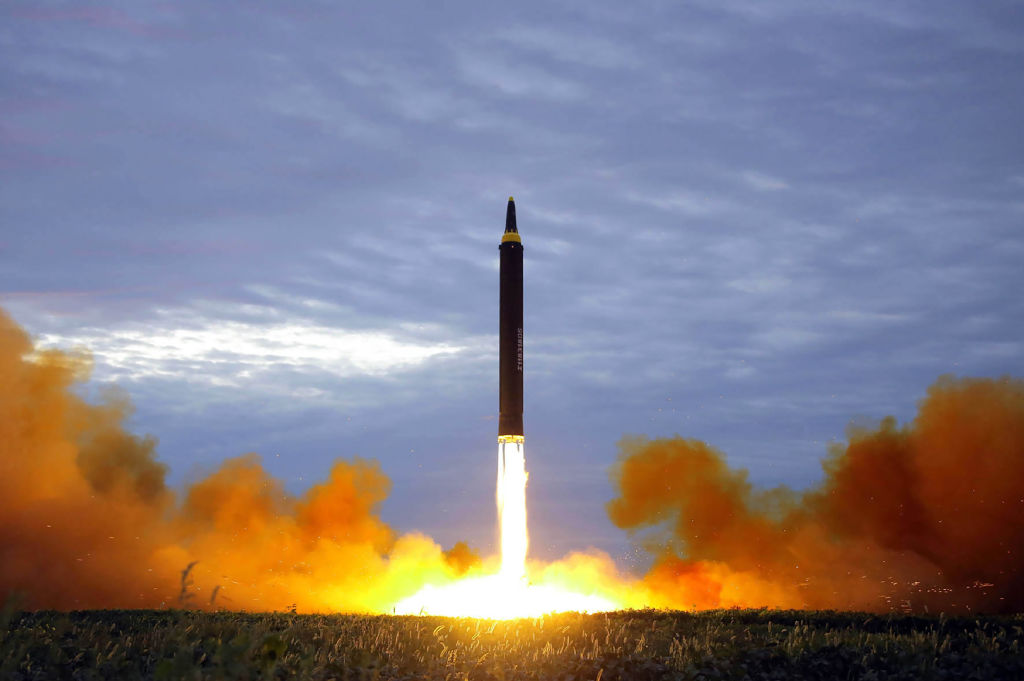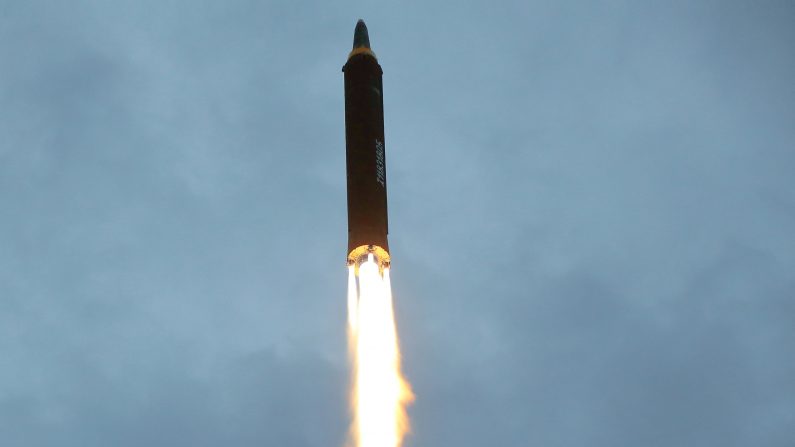 U.S. President Donald Trump has urged China to do more to rein in its neighbor, which has pursued its weapons programs in defiance of U.N. sanctions and international condemnation.
"Given the new developments on the Korean peninsula, China agrees that the U.N. Security Council should make a further response and take necessary measures," Chinese Foreign Minister Wang Yi told reporters on Thursday, without elaborating.
"Any new actions taken by the international community against the DPRK should serve the purpose of curbing the DPRK's nuclear and missile programs," he said, referring to North Korea by the initials of its official name, the Democratic People's Republic of Korea.
China is by far North Korea's biggest trading partner, accounting for 92 percent of two-way trade last year. It also provides hundreds of thousands of tonnes of oil and fuel to the impoverished regime.
Japanese Prime Minister Shinzo Abe and South Korean President Moon Jae-in spoke at the regional meeting in Vladivostok and agreed to try to persuade China and Russia to cut off oil to North Korea as much as possible, according to South Korean officials.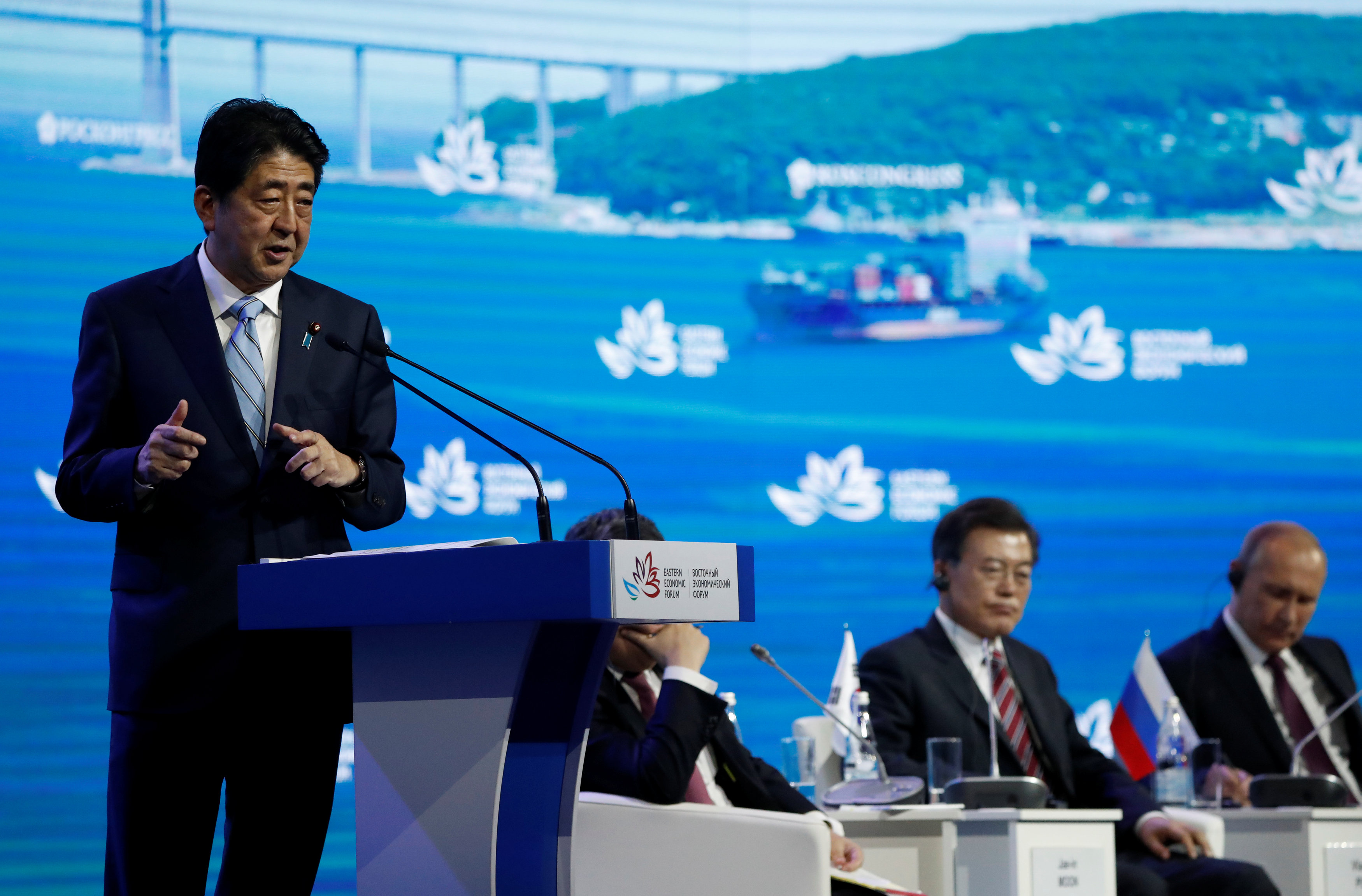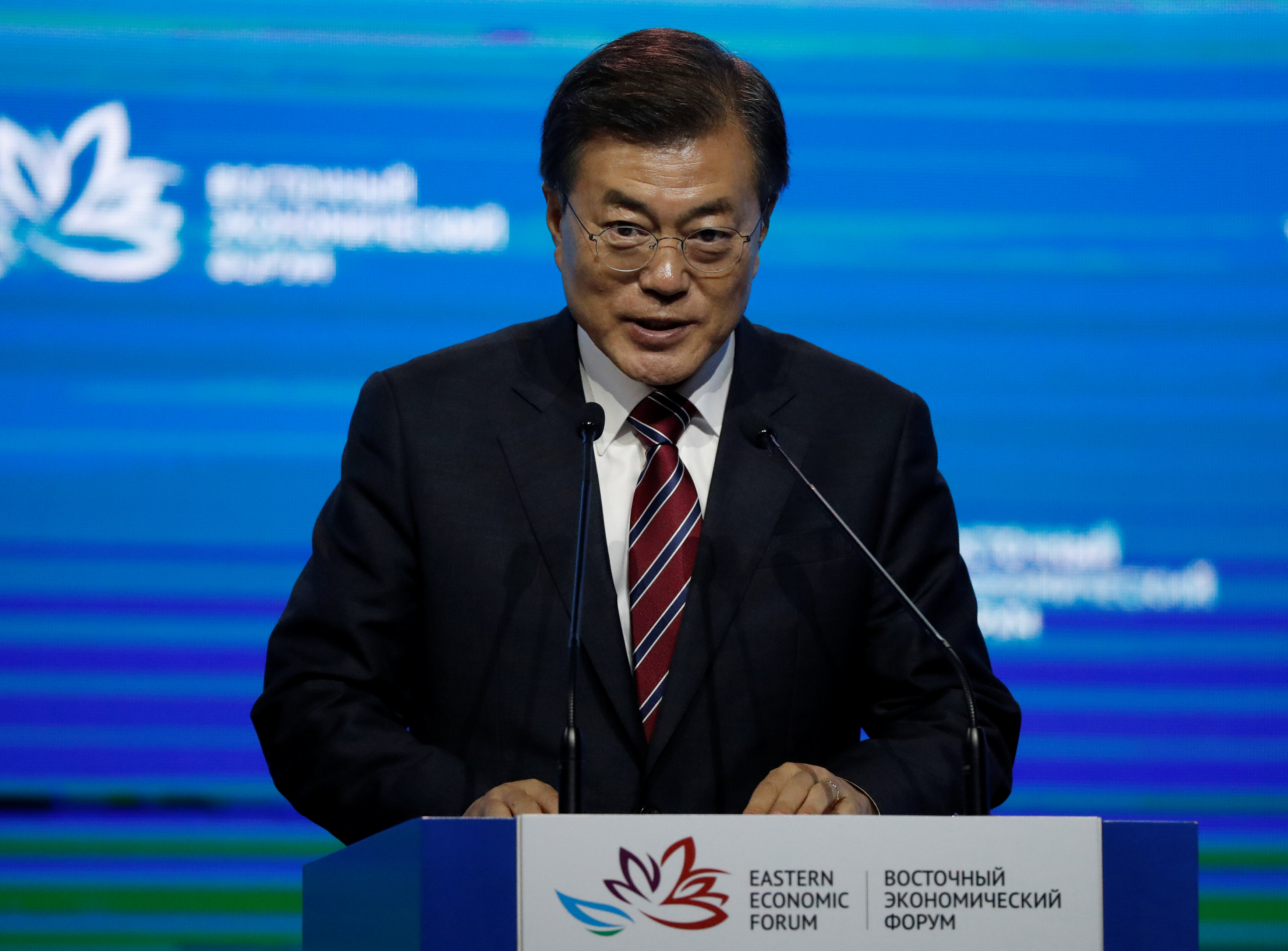 Russian President Vladimir Putin said on that he and Japanese Prime Minister Shinzo Abe decisively condemned North Korea's launch of a ballistic missile that flew over Japan.
Putin reiterated that the crisis around North Korea should be resolved only by political means, and that it posed a threat to peace and stability in the region.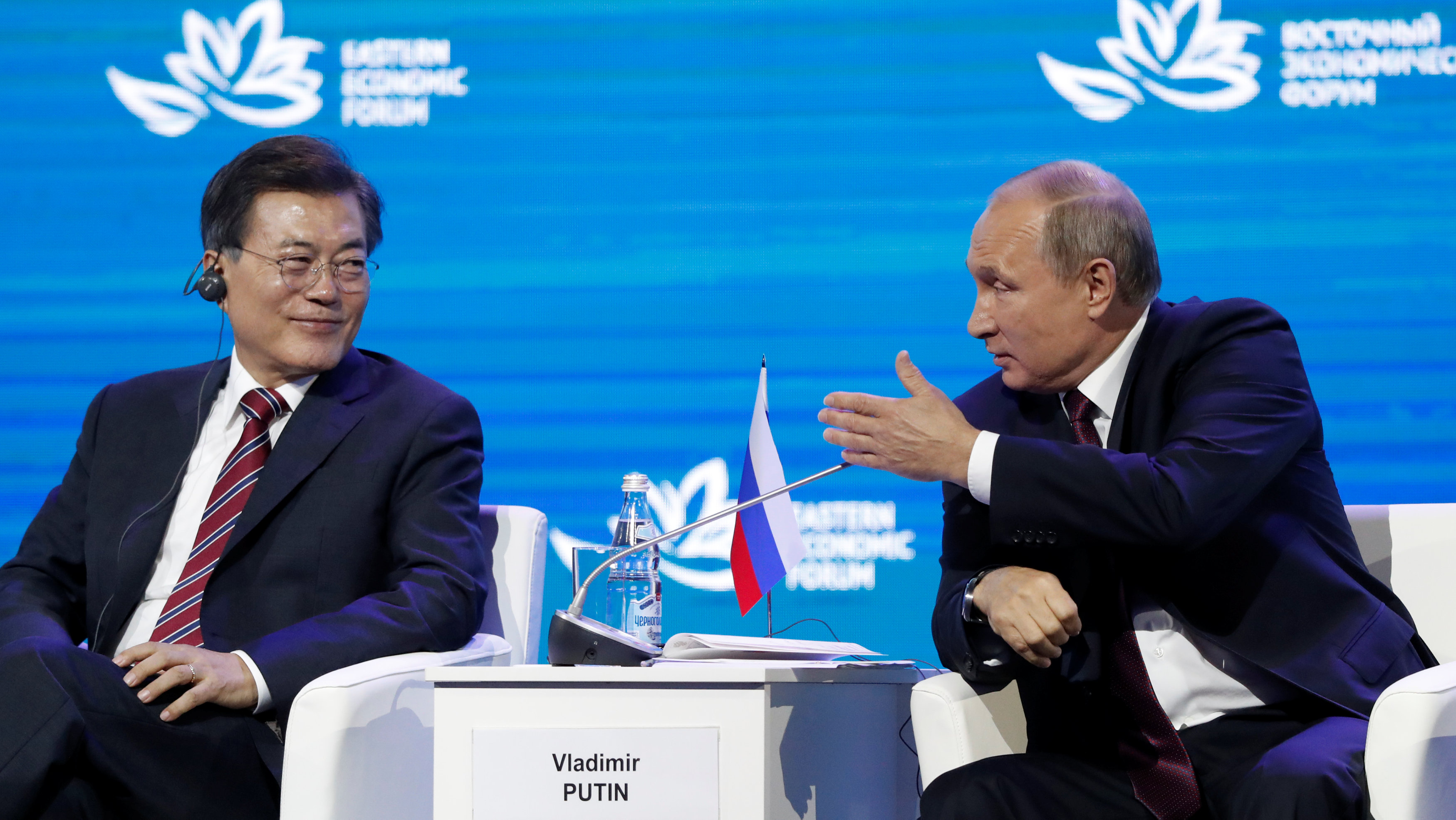 U.S. Treasury Secretary Steve Mnuchin said he had an executive order ready for Trump to sign that would impose sanctions on any country that trades with North Korea, if the United Nations does not put impose new sanctions on it.
Amid the rising tension, South Korea installed the four remaining launchers of a U.S. anti-missile Terminal High Altitude Area Defense (THAAD) system on a former golf course south of its capital, Seoul, early on Thursday. Two launchers had already been deployed.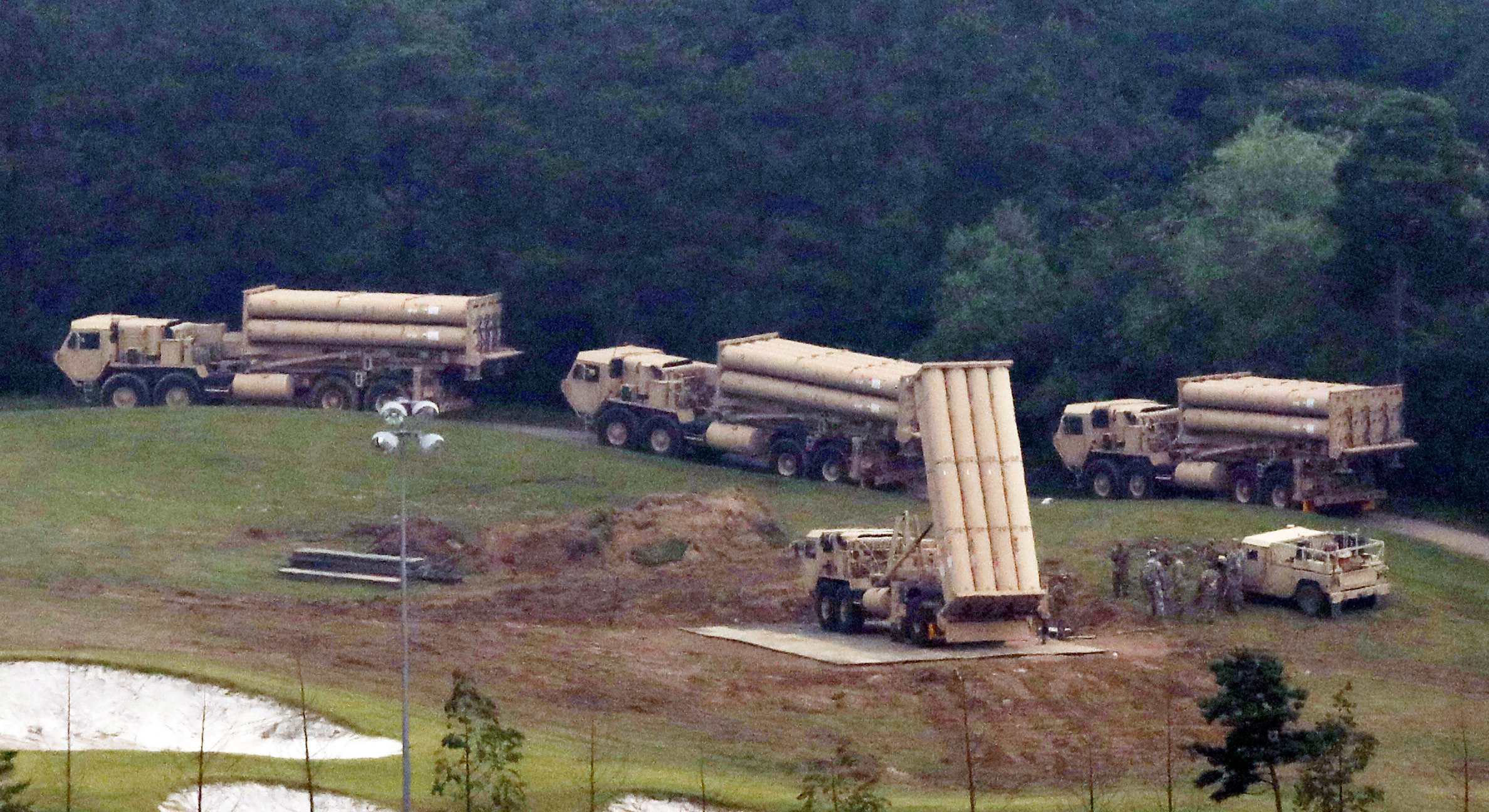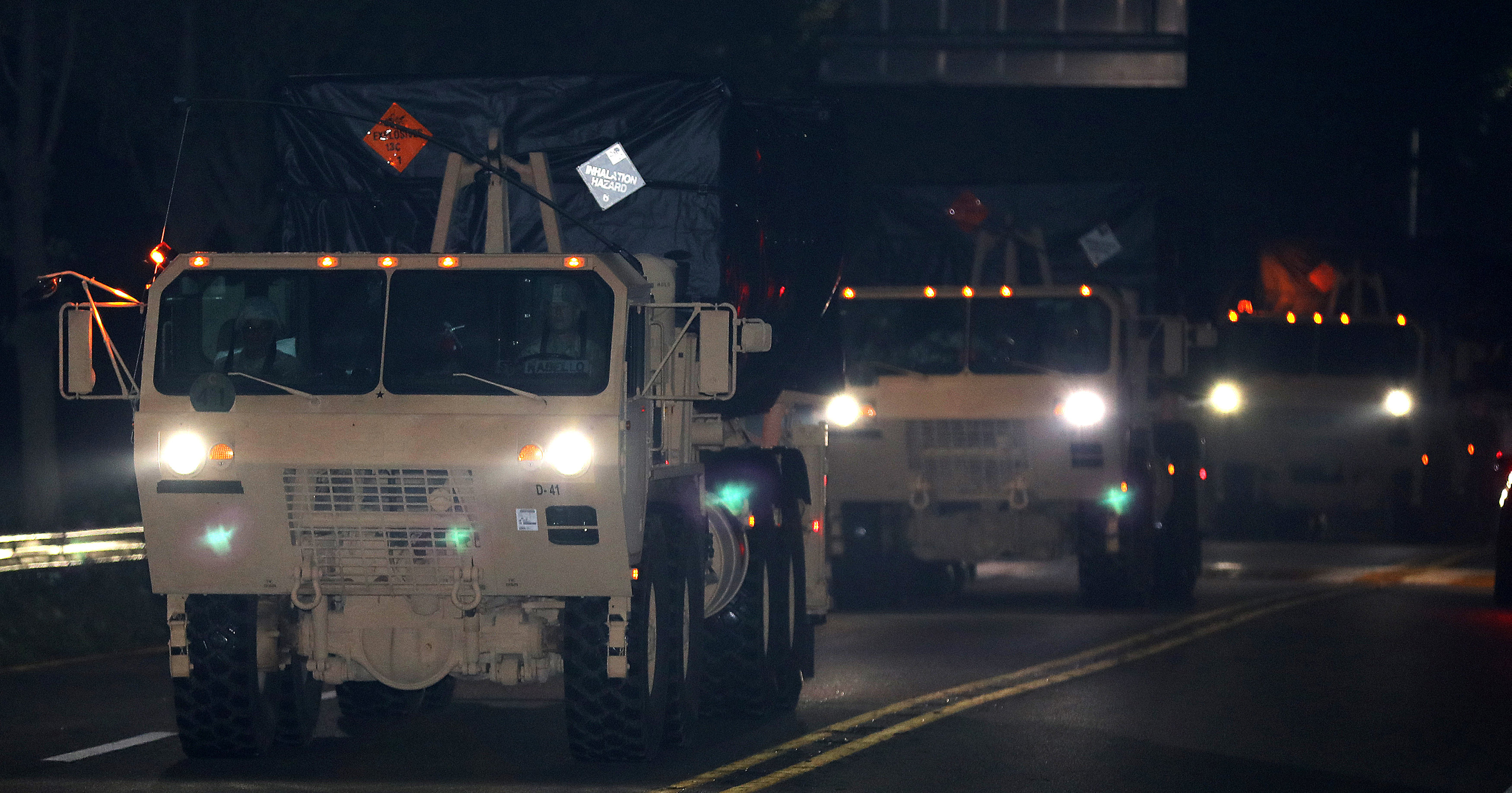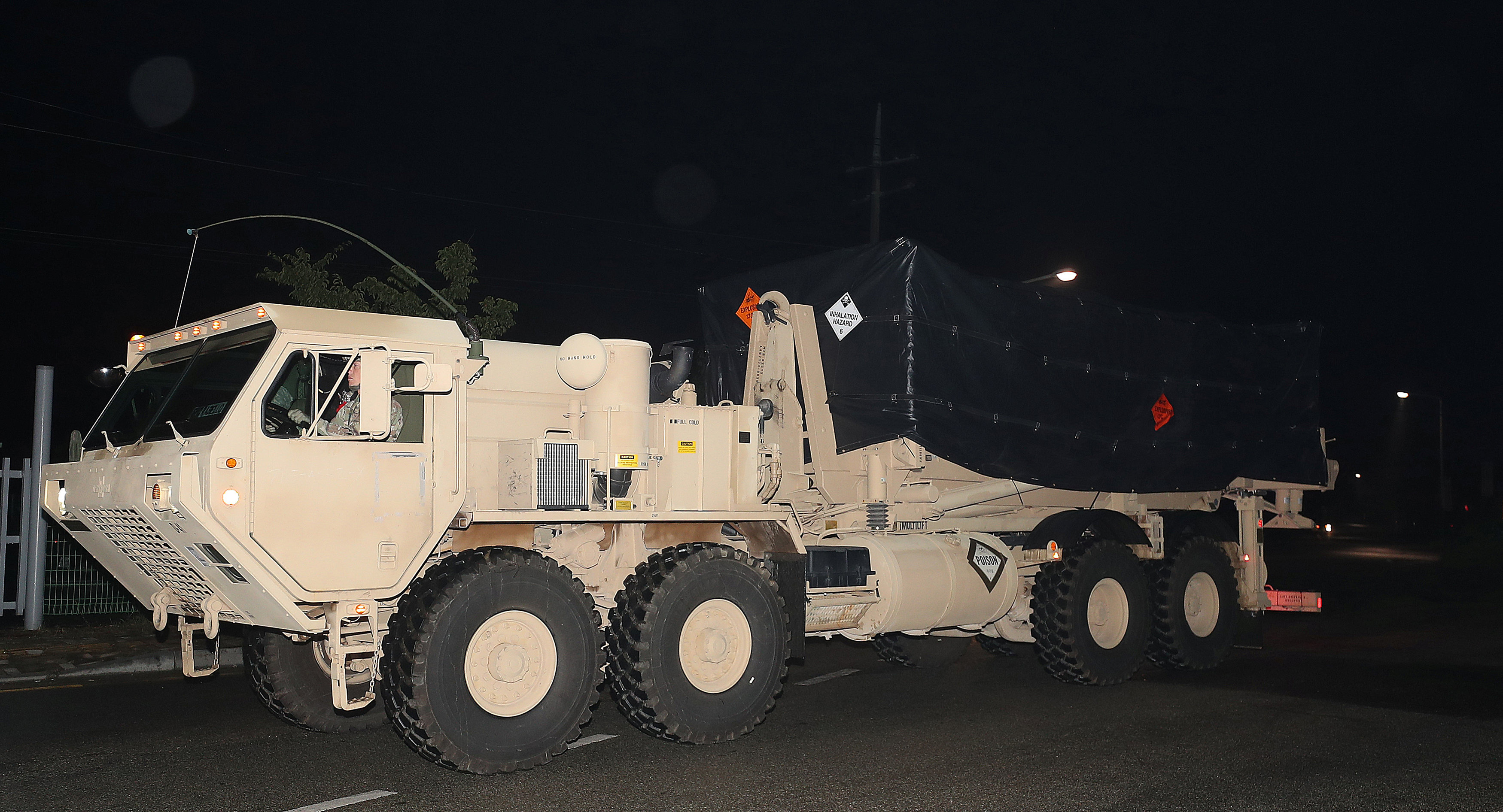 South Korean Marines wrapped up a three-day firing drill aimed at protecting its islands just south of the border with North Korea, while the air force will finish up a week-long drill on Friday.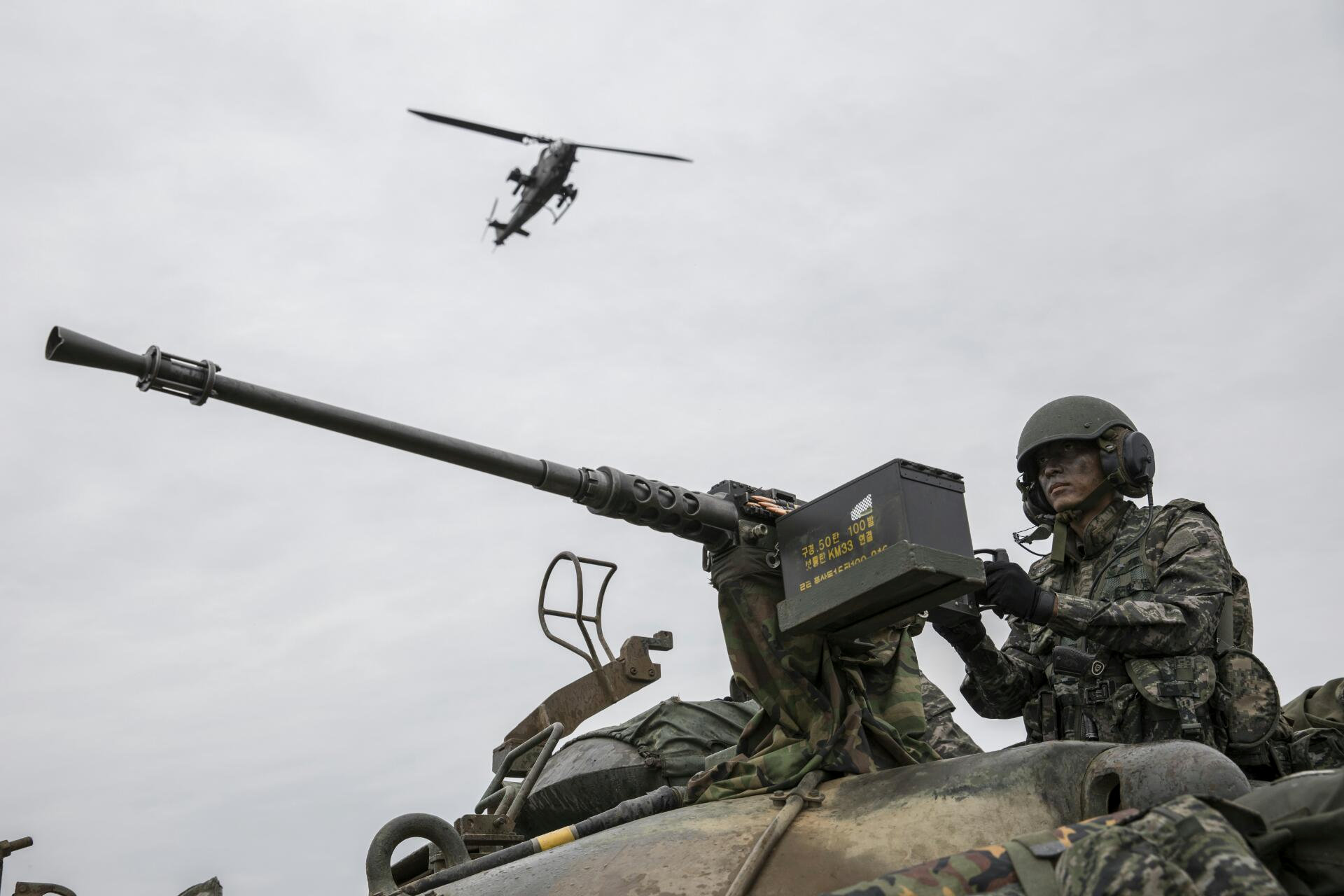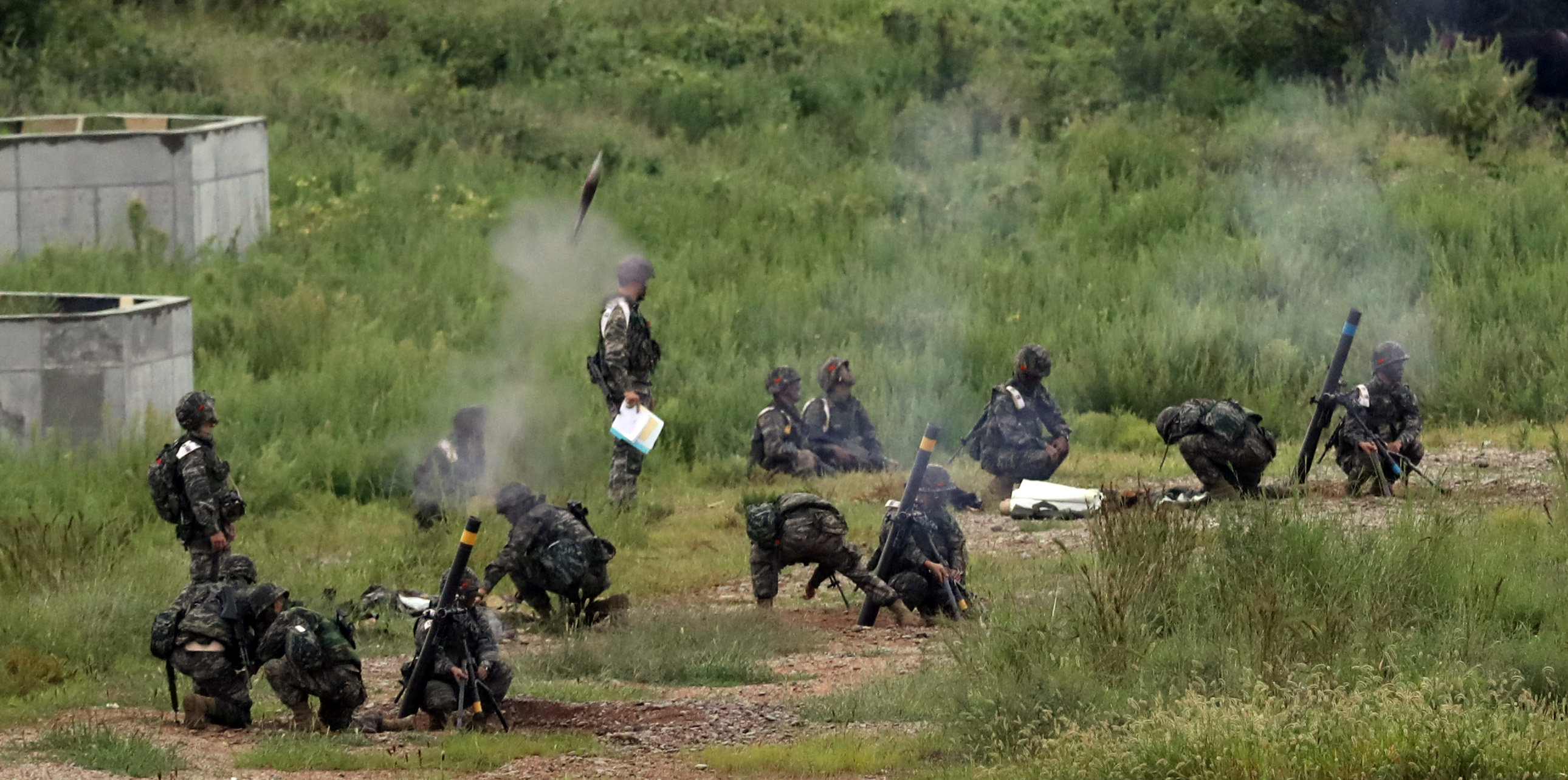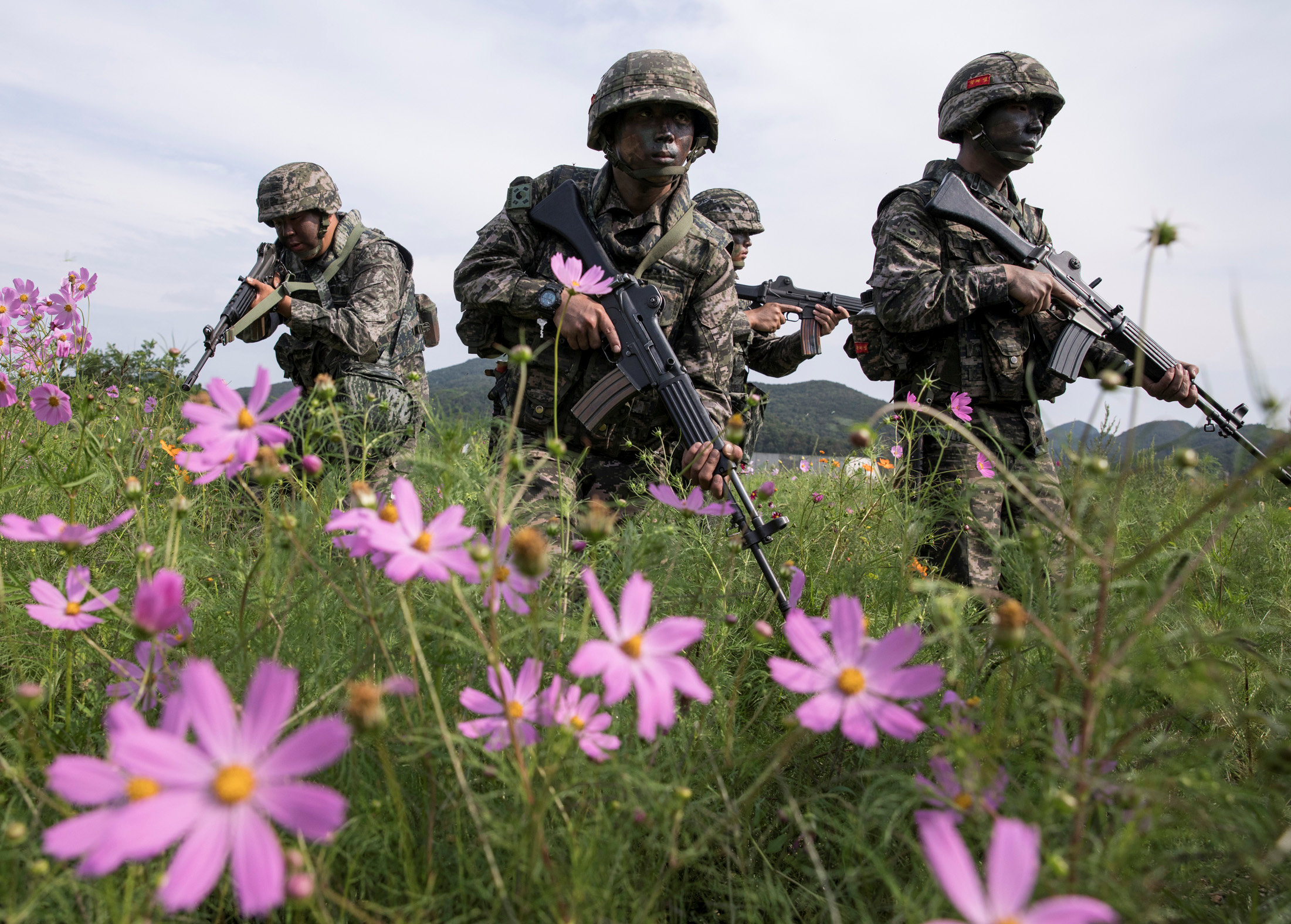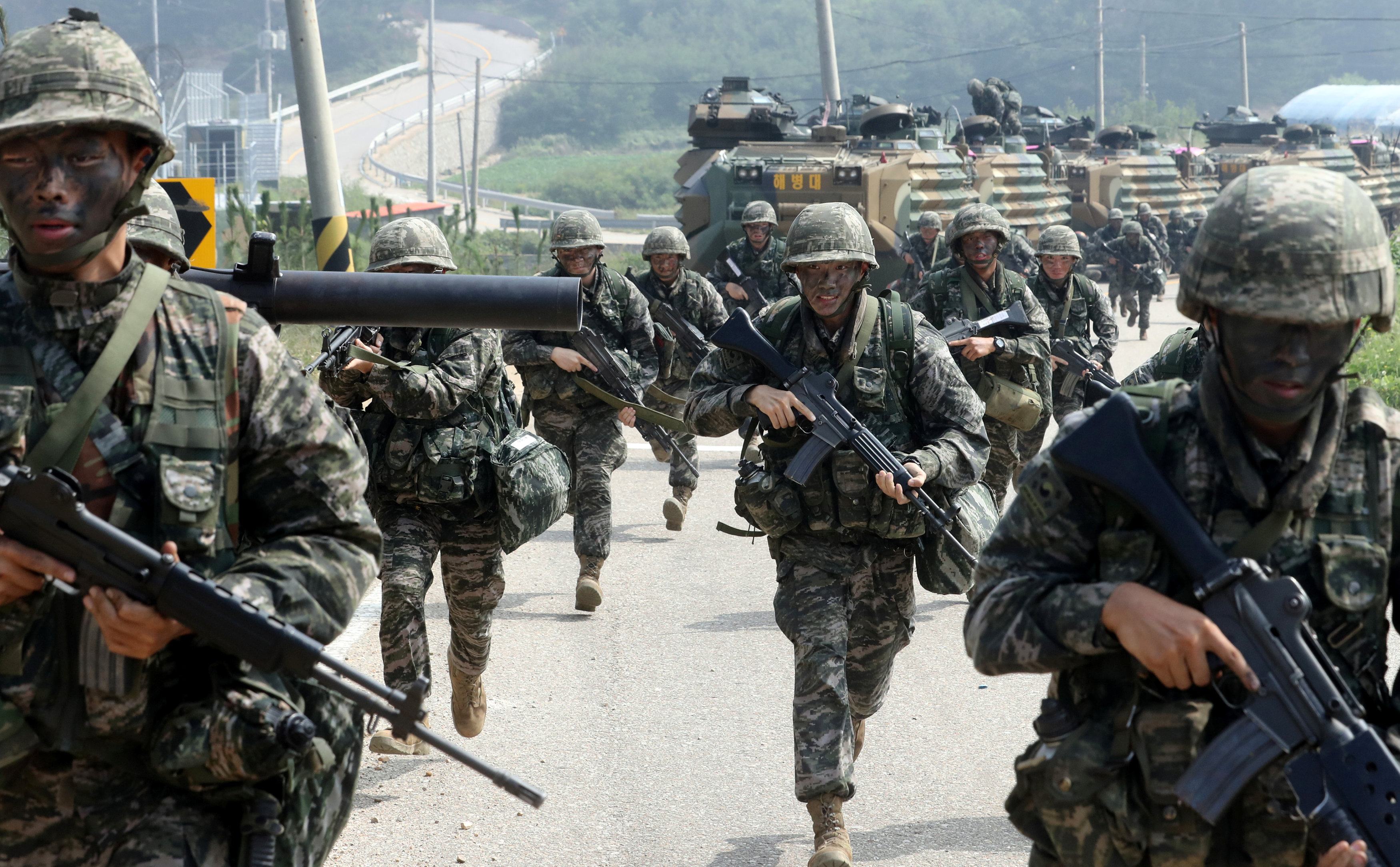 For a graphic on nuclear North Korea, click here.
By Christian Shepherd and Katya Golubkova