The government has been accused of treating homeschooling parents like "criminals" after proposals for a register to monitor their children.
On Tuesday Conservative MP Flick Drummond called for the setting up of a "Children Not in School" register over safety and welfare concerns.
Introducing the Children Not In School (Register) bill during the 10-minute rule motion procedure, she urged MPs to back the proposed legislation "important for the welfare of children."
The bill would aim to place a legal duty on local authorities to maintain a register of children not in school.
The Tory told MPs: "Currently, we hold no comprehensive data about how many children are not on a school roll, where they are and what quality of education they are receiving, if any.
"This was echoed in a recent report by the Education Select Committee, which concluded that the status quo does not allow the government to say with confidence that a suitable education is being provided to every child in the country.
"This is not acceptable. A quality education holds the key to a brighter future for every child, as well as playing a core role in ensuring our nation's society and economy thrives."
Drummond said that from the limited data available, children who are moved out of school are "disproportionately likely" to be eligible for free school meals, have an education health and care plan or special educational needs support, and have a history of absences and school exclusions.
The politician also said an estimated nine out of 10 local authorities believe that they have not been able to identify every child in home education.
"These children and families desperately need our support, but we are unable to offer it as we simply do not know who or where they are," the MP told the Commons.
Badman Review
Her remarks have received angry condemnation from homeschooling campaigners who said Drummond has "demonised" those who choose to educate their children.
Speaking to The Epoch Times, chair of Educate Otherwise, Wendy Charles-Warner said: "The Badman Review in 2009/2010 damaged relationships between home education and public bodies pretty much irreparably.
"We have been working to try and build those relationships, and essentially, people like Flick Drummond have been working to try and counteract what we are doing.
"We are trying to build positive, mutually respectful relationships, and every time somebody stands up in the lords or in the House, and demands that those dreadful home educators are hunted down and treated like criminals, which is effectively what they're doing, relationships suffer."
The Badman Review, also known as the Review into Elective Home Education in England, was conducted by Graham Badman, the former director of children's services at Kent County Council.
The review was commissioned by the government to investigate whether the number of children known to social care in some local authorities was disproportionately high relative to the size of their home-educating population.
According to Badman's research, 70 local authorities had found that while 0.2 percent of children in the UK population were known to social services, the figure was 0.4 percent for those educated at home.
The review received a furious backlash from homeschooling groups, parents, and other campaigners.
"Home educators are now being demonised again," Charles-Warner said.
"These are perfectly ordinary families doing a good job and where they are not doing a good job, there are laws in place, which can be used robustly.
"I actually train local authorities in home education practice and I sit there and I tell them, how to throw the book at the people who are not doing a good job.
"But at the same time, I tell them how to behave respectfully to those who are."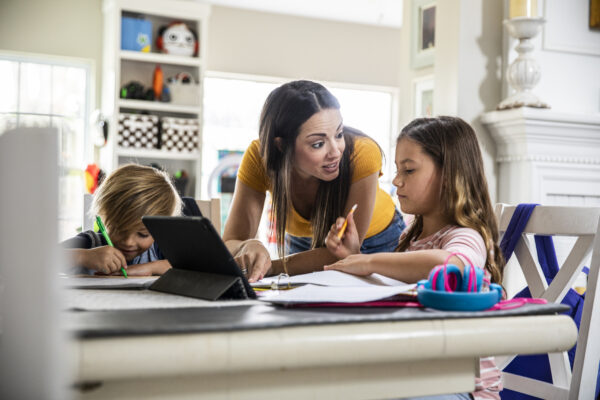 Impartiality Fears
Alka Sehgal Cuthbert, director of the group Don't Divide Us, also criticised Drummond's proposals.
She said the government should be looking into—and addressing—the reasons why an increasing number of parents in the UK no longer want their children in mainstream education.
"The instinct is to regulate wherever they see a group of people that are unregulated, and really, they'd be better off turning their attention to the very serious fundamental problems within the education and schooling system that exists now," she told The Epoch Times.
"I find I am meeting more people now—and I don't know whether they will homeschool because it's quite a commitment—who certainly want to because they can't really see anything positive in what is available for their children by way of an education today, which is a terrible indictment of the government."
In a report (pdf) released on Monday by think tank Civitas, it is claimed that a 40 percent rise in those who have turned to homeschooling their children since 2018, can "anecdotally" be linked to parents' fears that mainstream schools are no longer considered impartial.
The report, authored by Jo-Anne Nadler, also suggested radical activists are influencing sex education and trans issues in schools.
Sehgal Cuthbert added: "The real problem is that the government, and our political class if you like, have had no understanding of education for actually what it is in its own right, independent of any external purposes that they want to attribute to it.
"So if you don't if you don't have a vision of education it becomes a football of whoever is in power or the latest fad.
"It's very harmful in education because it means there isn't the stability or the continuity of knowledge."
The Epoch Times contacted Flick Drummond for comment.
Telling MPs on Tuesday that it is "critical" for the welfare and education of children that those not in school be monitored, Drummond said: "Introducing a Children Not in School register would facilitate this.
"It would improve local authorities' ability to undertake their safeguarding and education responsibilities related to children who do not attend mainstream education institutions, ensuring no child falls through the net."
She added: "We must act now, or we will have failed this generation."
The Tory MP insisted she was "not seeking to disrupt those families who are successfully home educating."
But she said that neither local nor national governments and schools "can honestly answer the question how many children are missing from school," adding: "How can we know that every child is safe and suitably educated?"
The bill is due to be considered by MPs again on Nov. 24, 2023.