Chicago's mayor said that residents shouldn't go on long runs or bike rides amid the COVID-19 pandemic, as she and the city's police superintendent threatened people with arrests if they violate a state mandate.
Illinois Gov. J.B. Pritzker told state residents last week to stay at home, with exceptions for trips for essentials like food or medicine.
Lori Lightfoot, mayor of the state's largest city, told residents that social distancing is crucial and a number of people are violating the state's mandate to maintain an appropriate distance from others.
People have been playing basketball and large groups have been gathering at the lakefront, she said at a press conference.
"This situation is deadly serious and we have to take it seriously, all of us, and we need you to take it seriously."
People ignoring the social distancing guidelines established by the Centers for Disease Control and Prevention will lead to Chicago losing the ground its gained against the new CCP virus, the mayor said.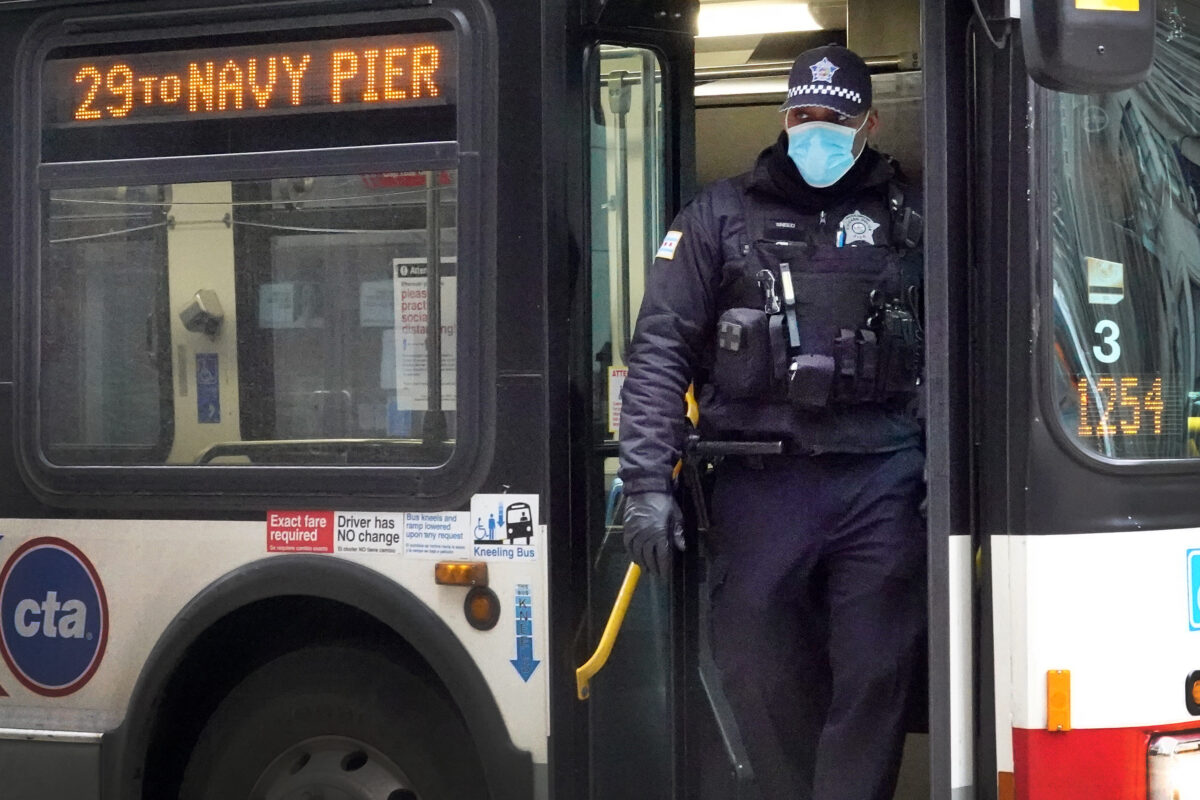 The Epoch Times refers to the novel coronavirus, which causes the disease COVID-19, as the CCP virus because the Chinese Communist Party's coverup and mismanagement allowed the virus to spread throughout China and create a global pandemic.
People can exercise, officials said, but need to maintain social distance, defined by federal authorities as at least six feet from others.
"You cannot go on long bike rides, walks, runs along the lakefront where you're going to be congregating with lots of other people. The same applies to neighborhood parks and, particularly playgrounds. The playgrounds under Gov. Pritzker's order are shut down, folks. Please, you must abide by the order. Under no circumstances are you allowed to congregate," Lightfoot said.
"Outside is for a brief respite, not for 5Ks. I can't emphasize enough that we abide [by] the rules."
If people don't abide by the order, Chicago police officers will be deployed to shut down gatherings and, ultimately, the parks in the city and the lakefront. Officials also threatened punitive actions against individuals.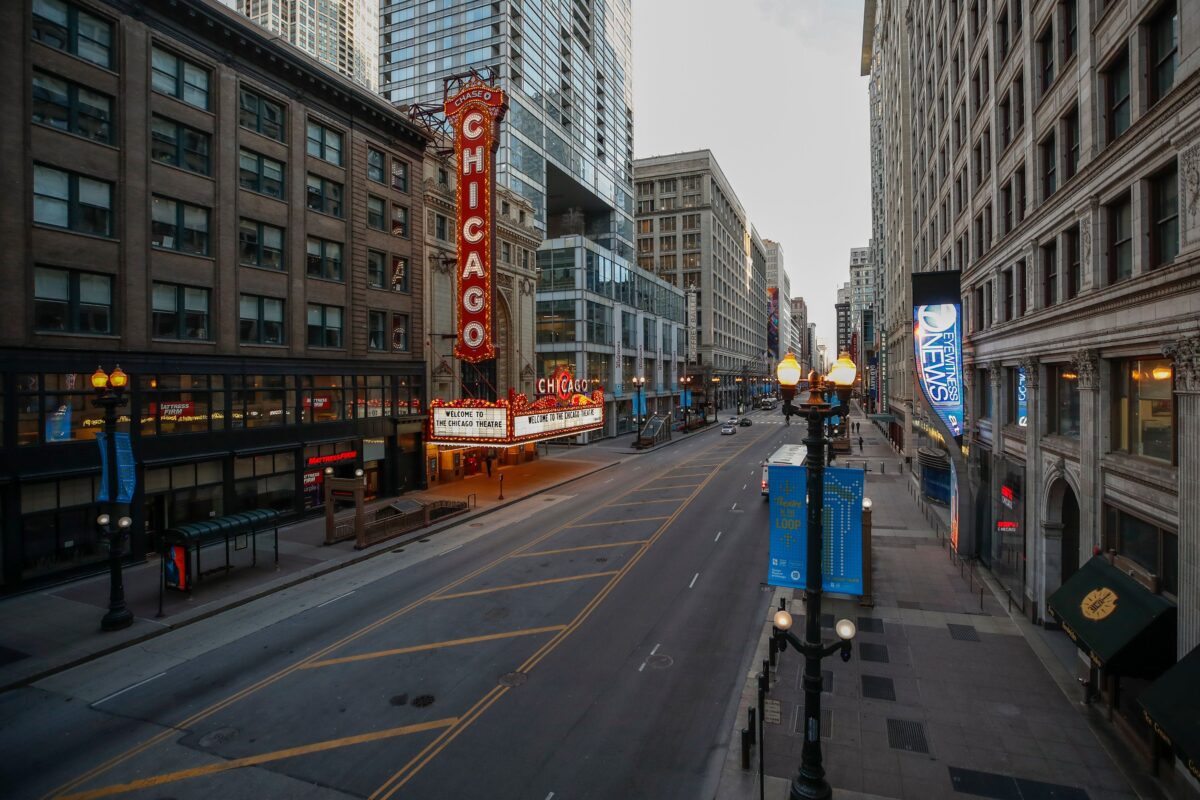 "That's the last thing that I want to do as mayor. But make no mistake: if people don't take this in a serious way, in which they must, I'm not going to hesitate to pull every lever at my disposal to force compliance if necessary," Lightfoot said.
"This is an order that's enforceable by law. We're going to give you an admonition. And if you don't turn right away and head home then you're going to get a citation. And if worse, yeah, we will take you into custody. I hope that it doesn't come to that, I hope that I don't have to shut down the lakefront and shut down all the parks, but I will."
"The public health orders … are not advisory. They are a legal mandate. … If you violate it, you are subject to a citation, a fine of up to $500. And if you continue to violate it, you will be subject to physical arrest," added Charlie Beck, the interim police superintendent.
Dr. Allison Arwady, commissioner of the city's Department of Public Health, said the orders are meant to flatten the curve, a term that means stretching out the period of time in which new COVID-19 infections take place to try to avoid the overwhelming of an area's healthcare system.
"We don't have a vaccine. We don't have a treatment. Chicago has an A for preparedness. But we are planning for some real worst-case scenarios," Arwady said. "The next two to three weeks will be the most important time to do everything we can to flatten that curve. Doing that is what will keep our hospitals going," she said.
A press release issued by the city after the press conference said officers will focus on providing warnings but, if necessary, they'll issue citations.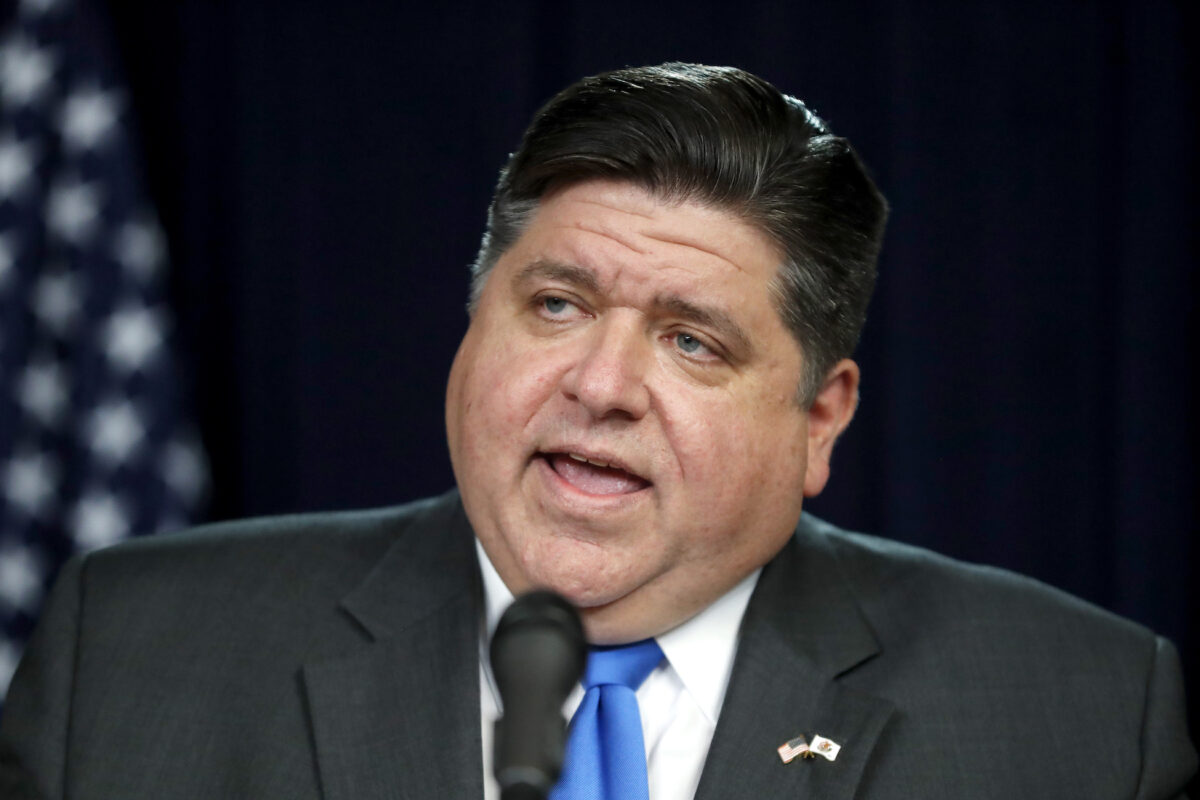 Pritzker's Order
The governor's order (pdf) says that people must stay at home except for essential trips.
If they're leaving their place of residence, residents were told that they must, "at all times and as much as reasonably possible," maintain social distancing of at least six feet from any other person.
All public and private gatherings of any number of people occurring outside a household were prohibited, with few exceptions.
One type of trip allowed is "for outdoor activity."
Residents can "by way of example and without limitation," walk, hike, run, or bike, according to the order. People can go to public parks and open outdoor recreation areas.
Playgrounds may increase the spread of COVID-19 and were therefore ordered closed.