New Years' Eve celebrations have been enjoyed around the world as people celebrate not only a new year, but a new decade.
Celebrations began in the central Pacific Ocean, where the Line Islands were the first to mark the start of 2020, followed by Tonga, Samoa, Kiribati-Christmas Island, and the larger island nations of New Zealand, and Australia.
Here's a look at how different places around the world ushered in 2020.
Sydney
More than a million people descended on Sydney Harbour to bring in the new year despite the ongoing wildfire crisis ravaging much of the east coast. At least 12 lives have been lost, and those attending the fireworks came together to show their generosity, raising over $900,000 for bushfire-affected Australians overnight.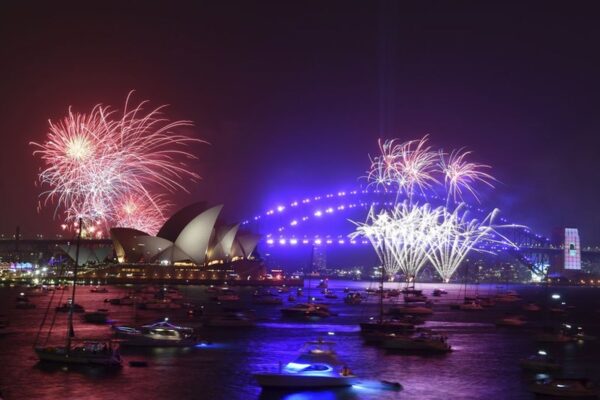 Red Cross acting chief executive Noel Clement said the donations line also received a lot of support from Australians.
"We have had children contacting to donate their pocket money. We are getting former bushfire victims saying they know what it feels like and wanting to give to others," he said, local media reported.
"It's an opportunity for people to reflect and think about others and the impact of disasters on others."
Hong Kong
New Years Revelers flocked to sites across Hong Kong to usher in 2020.
The semi-autonomous Chinese city has toned down New Year's celebrations amid the monthslong pro-democracy and anti-Chinese communist party demonstrations. The protests have repeatedly sparked pitched battles with police and have taken their toll on Hong Kong's nightlife and travel industries.
A fireworks display that traditionally lights up famed Victoria Harbor was canceled by the government amid safety concerns, while some roads were closed and barriers set up in the Lan Kwai Fong nightlife district to control crowds.
Russia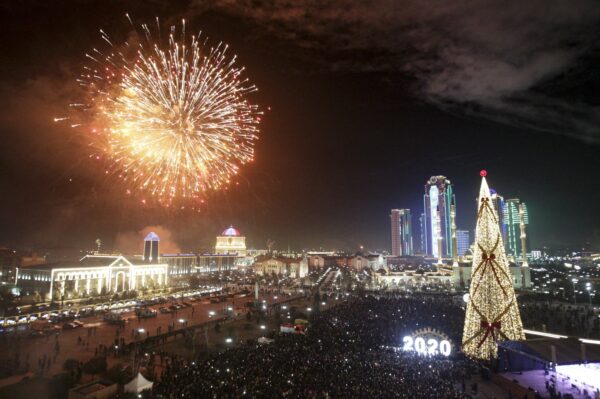 Russians began the world's longest continuous New Year's Eve with fireworks and a message from President Vladimir Putin urging the nation to work together in the coming year.
Putin made the call in a short speech broadcast on television just before the stroke of midnight in each of Russia's 11 time zones. The recorded message was followed by an image of the Kremlin Clock and the sound of its chimes. State TV showed footage of extensive festive fireworks in cities of the Far East.
But one holiday tradition was missing in Moscow this year—a picturesque layer of snow. The Russian capital has had an unusually warm December and temperatures in central Moscow as midnight approached were just above freezing.
Paris
A joyful crowd of Parisians and tourists walked, biked and used scooters to reach the Champs-Elysees for the new year celebrations, in a city 27 days into amid massive anti-government strikes against a number of President Emmanuel Macron's policies.
Revelers converged at the famous avenue to watch a light show at the Arc de Triomphe, followed by a fireworks display at midnight. Paris police set up a security perimeter around the Champs-Elysees area with a ban on alcohol and traffic restrictions.
All metro lines in the French capital were closed except for two automatic lines, and only a few night buses were running due to the strikes.
New York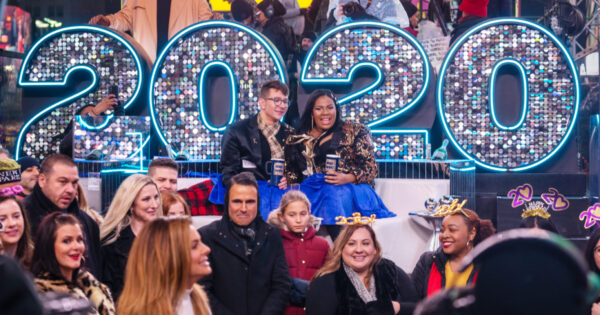 Fireworks burst and confetti fell as throngs of revelers cheered the start of 2020 in New York City's Times Square.
In one of the globe's most-watched New Year's Eve spectacles, the crowd counted down the last seconds of 2019 as a luminescent crystal ball descended down a pole.
About 3,000 pounds of confetti showered the sea of attendees, many of whom were also briefly rained on earlier in the evening as they waited in security pens for performances by stars including rap-pop star Post Malone, K-pop group BTS, country singer Sam Hunt and singer-songwriter Alanis Morissette.
The crowds packed into the heart of Manhattan mouthed lyrics and waved yellow and purple balloons in a frenzy as midnight approached.
"It was a dream, I wanted to do it so this year a lot of people helped me to get here so I'm here, and I'm thankful for that," said Mariemma Mejias, 48, who flew to New York for the festivities from San Juan, Puerto Rico.
Palm Beach
First Lady Melania Trump joined her husband President Donald Trump at their New Year's Eve gala at Trump's Mar-a-lago Resort in Palm Beach. Dressed in a sparkling sequined black and gold dress, Melania told reporters that she is praying for "peace on the world" in 2020.

The Associated Press contributed to this report.