The UK's broadcasting regulator Ofcom ruled against CGTN on Monday over a complaint about the Chinese state broadcaster's "unjust or unfair treatment" of British journalist Peter Humphrey.
It's the 11th Chinese broadcast that has been found in violation of the UK broadcasting law in a row, According to Safeguard Defenders, a human rights non-governmental organization (NGO) that supported the complaints. The NGO's tally showed that CGTN has so far been fined a total of £425,000 ($540,000) for its violations.
Having previously revoked CGTN's license to broadcast in the UK because it's "controlled by a body which is ultimately controlled by the Chinese Communist Party," the regulator said it still has the power to "complete its adjudication of ongoing investigations relating to broadcasts that took place before the revocation.
Ofcom partially upheld Humphrey's complaint, saying CGTN didn't take reasonable care in a programme broadcast on Dec. 27, 2019, to make sure Humphrey wasn't treated unfairly.
The edition of "The Point" programme dissected Humphrey's article published in The Sunday Times on Dec. 22, 2019, which broke the story of a Tesco charity Christmas card containing a message from a Chinese prison, and reports from other "Western media outlets" that picked up the story.
"We are foreign prisoners in Shanghai Qingpu prison China. Forced to work against our will. Please help us and notify human rights organization. Use the link to contact Mr. Peter Humphrey," the message, written in all capital letters, reads.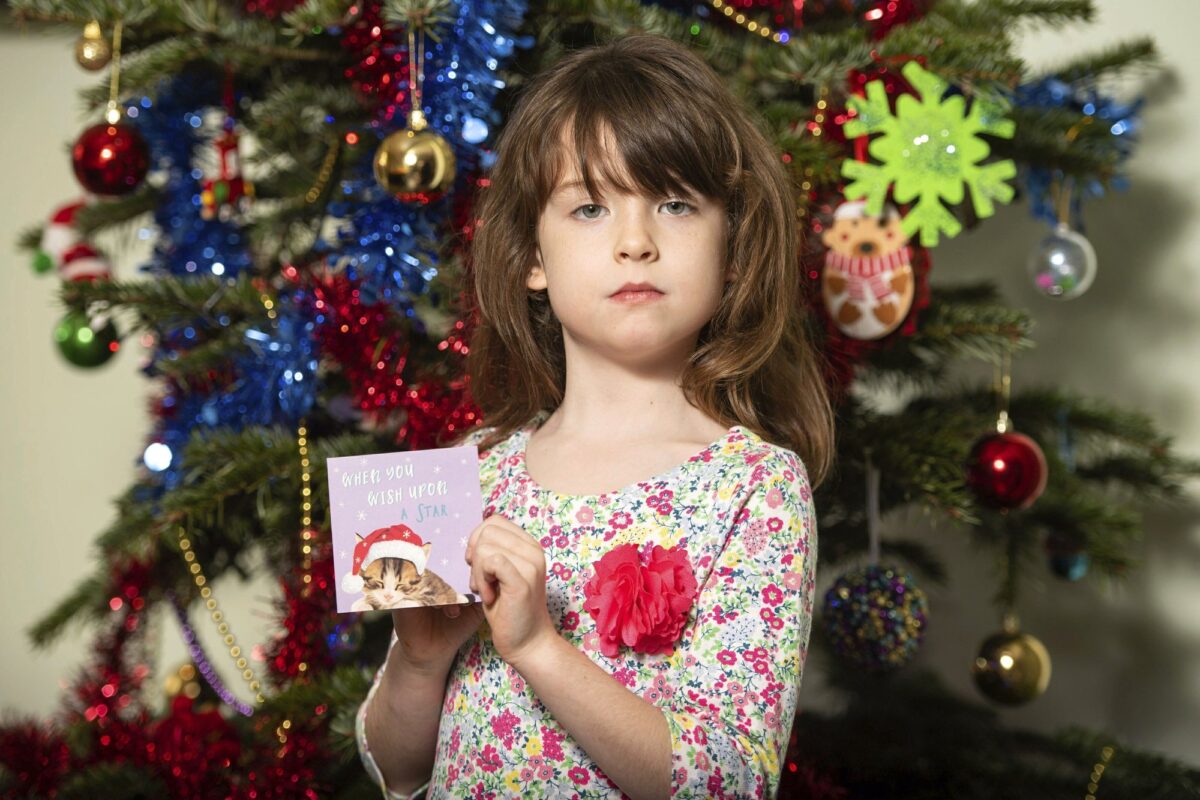 The card was found by British schoolgirl Florence Widdicombe, whose father tracked down Humphrey.
Humphrey, a former journalist who worked in China or with Chinese people for the last 46 years, had also been imprisoned in China for 23 months, as well as his wife, Chinese-born U.S. citizen Yingzeng Yu, for allegedly buying and selling personal data, allegations he said are "bogus" and "were never heard in court."
Humphrey  previously told The Epoch Times that Chinese state police had drugged him, tied him to a metal chair in a small cage, and forced him to read from a pre-written statement to "confess." He also said he and his wife were "subjected twice to forced confession appearances on Chinese television, which were broadcast by CGTN and CCTV, and those two broadcasters are actively involved in extracting and packaging that material."
Ofcom previously fined CGTN's former licence holder in the UK over its "serious" violations of British broadcasting regulations by its airing of several forced confessions, including Humphrey's, as well as its biased coverage of pro-democracy protests in Hong Kong.
In The Sunday Times' article, Humphrey said the authors of the Christmas card message must have known him during the nine months he had spent in the same suburban prison.
He also said a number of other former prisoners from an informal network jokingly dubbed the "Qingpu Prison Alumni Association" had confirmed that "inmates in the foreign prisoner unit are being forced into mundane manual assembly or packaging tasks."
In a separate article published on Dec. 29, 2019, two days after CGTN aired its offending programme, Humphrey said he had found one of the two Nigerian authors who wrote ten messages between them.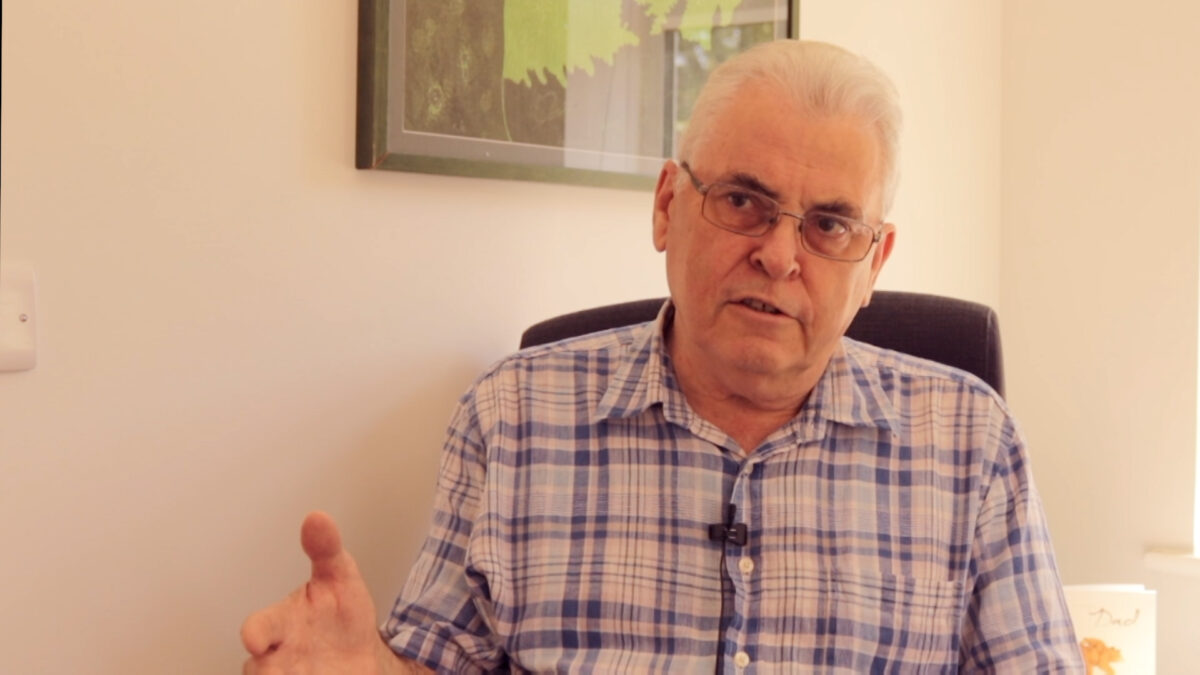 The former prisoner, identified as Antoine, had been released two months before Widdicombe found the card while his coconspirator was still in prison. Both deny allegations that landed them in prison.
Humphrey's story on the alleged forced labour of foreign prisoners attracted the attention of Western media and resulted in Tesco's suspension of its Chinese supplier.
Commenting on the story, CGTN presenter Li Quiyuan, sought to discredit Humphrey's story in the half-an-hour programme, calling the Sunday Times' article a "first-person commentary, if not a diatribe," and " irresponsible journalism, and a disservice to readers."
She also mentioned Humphrey's imprisonment in China, before alleging, "His perspective is understandably biased, yet The Times has failed to fully, appropriately inform its audience about this bias."
When asked to describe Humphrey, Einar Tangen, a guest who was described as a "current affairs commentator" and claimed to know Humphrey in person, asserted that Humphrey "has a definite grudge against China."
Ofcom said CGTN told the regulator that it "did not consider it necessary to seek a response from The Sunday Times or Mr. Humphrey," arguing their perspective was "represented through what was written in the article."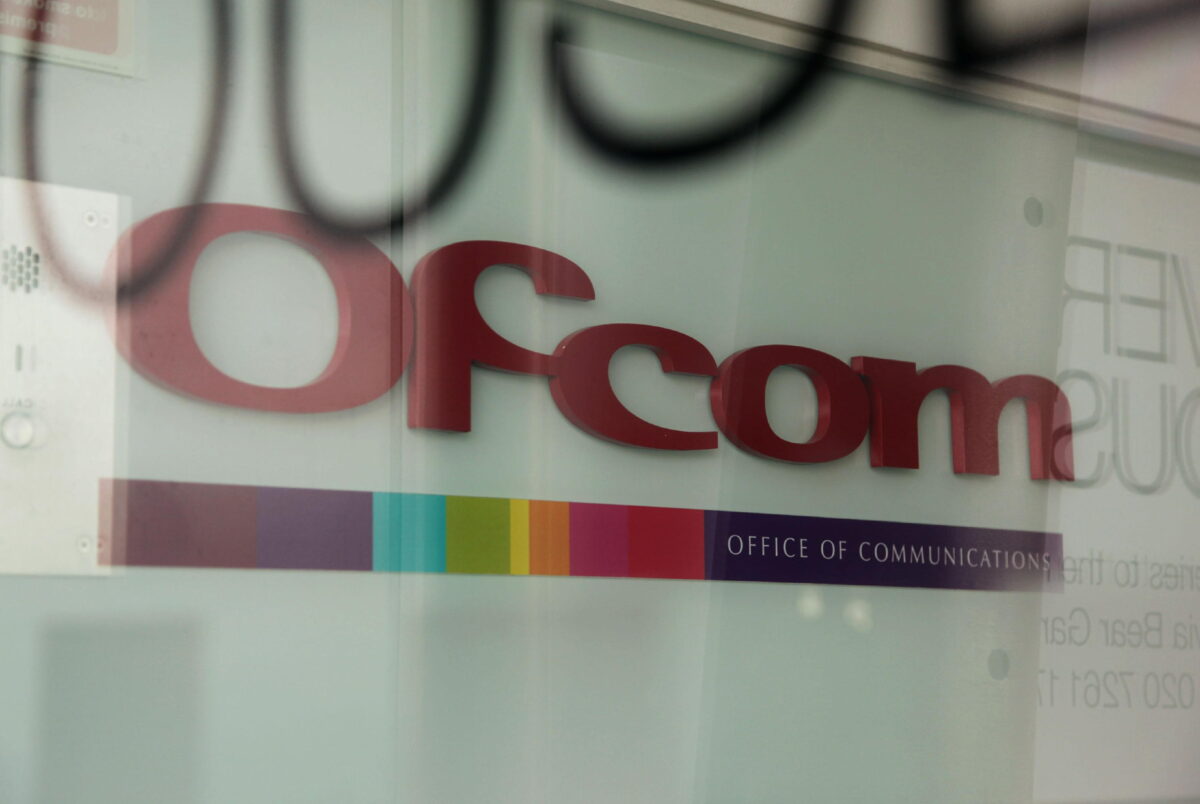 In its ruling (pdf), published on Monday, the regulator found two violations where CGTN didn't "take reasonable care to satisfy itself that material facts had not been presented, disregarded, or omitted in the programme" in a way that was unfair to Humphrey.
The two violations are in relation to the way it presented claims suggesting that Humphrey orchestrated the incident and wrote the story as an act of 'revenge' against China to which he was not given an appropriate or timely opportunity to respond, and in relation to Humphrey's complaint that the programme portrayed him as an untrained journalist who inaccurately reported the contents of the article, Ofcom said.
It's unclear if the regulator will issue fines over the offences.
In response to the ruling, Humphrey said it's "good to see CGTN once again found guilty of offences and punished for airing offensive content containing deliberate lies and distortions aimed at maligning people, in this case me."
In a statement via Safeguard Defenders, Humphrey said, "CGTN and its sister outlet CCTV are serial offenders in airing forced and false confessions from prisoners who have not been charged, indicted, tried, or convicted in a court of law, and serial perpetrators of outright lies on many topics."
Calling it a "classic Communist propaganda machine," Humphrey said the two broadcasters' practices are a million miles from the civilized standards of countries under the rule of law. They have no respect for consent, fairness, ethics, or the law, in their broadcasting."
"One thing we have in the UK is the finest broadcasting law and the finest regulator to police legal and ethical malfeasance on the airwaves, which is what Ofcom has done with regard to China in multiple cases," he added.
CGTN didn't respond to The Epoch Times' request for comment.