As the year closes, it's time to commemorate some of the prominent people in the world of arts, entertainment, and sports who we said goodbye to in 2022, from actors like Bob Saget to football legends like Franco Harris to television personality Barbara Walters.
January 2022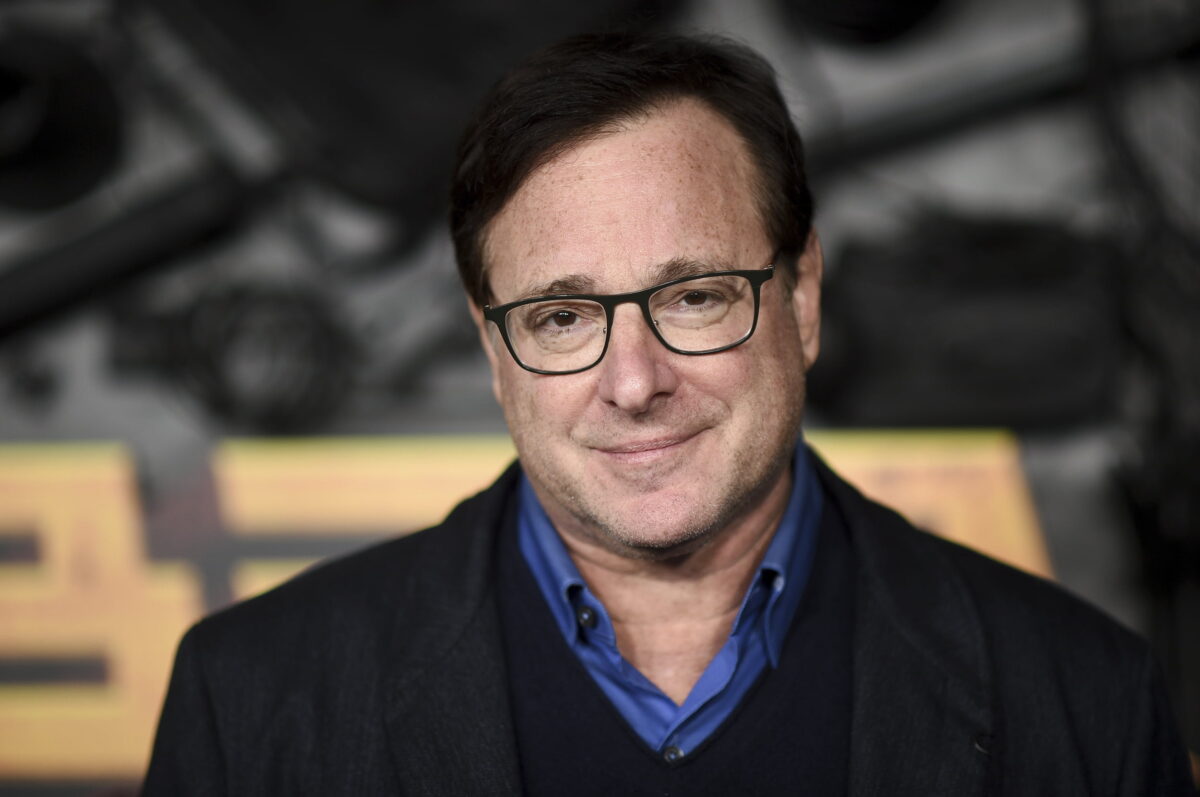 Bob Saget
Actor, comedian, and television host Bob Saget died on Jan. 9 at the age of 65.
Saget is perhaps best known for his role as the widower and father of three, Danny Tanner, on the heartwarming television sitcom "Full House."
He also played the same popular character on a Netflix sequel series called "Fuller House" from 2016 to 2020. He also hosted "America's Funniest Home Videos" from 1989 to 1997.
Saget's family said he died from head trauma, accidentally hitting his head on something and then going to sleep.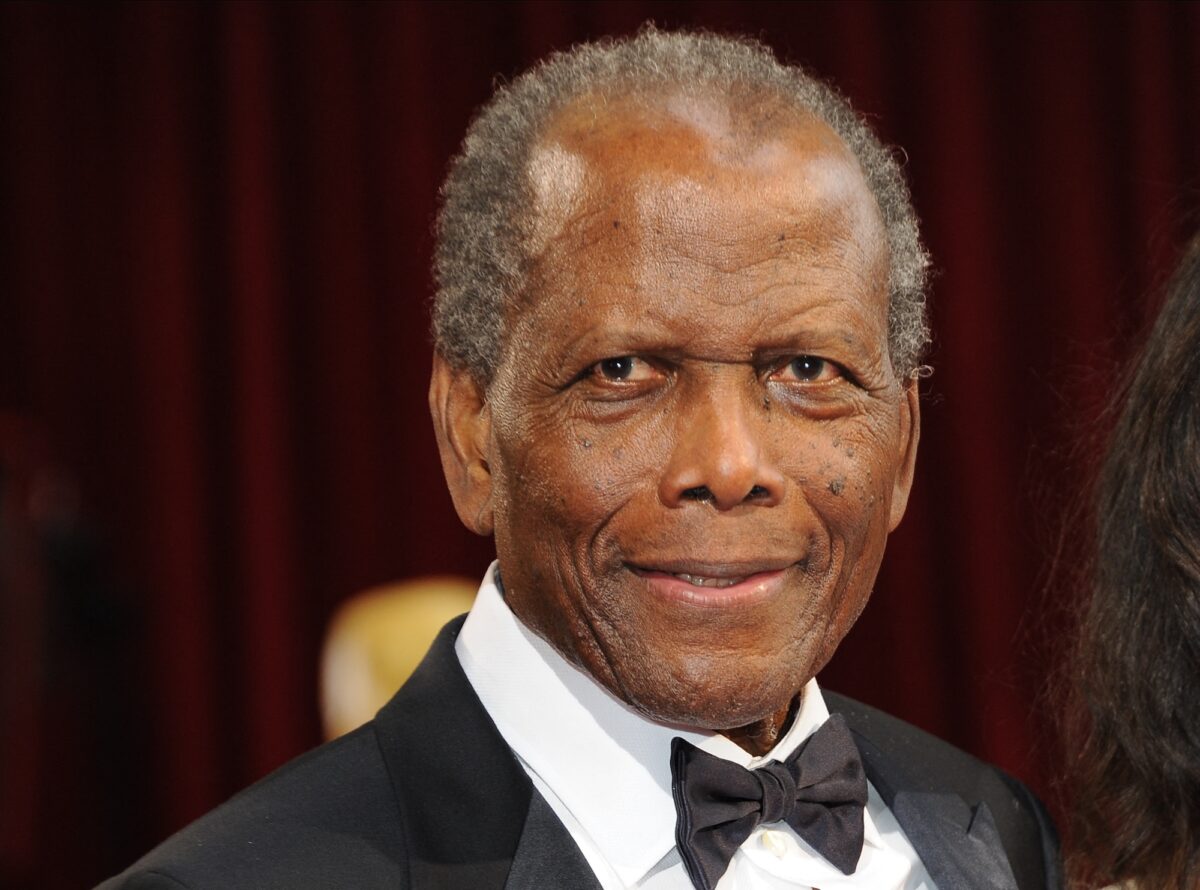 Sidney Poitier
Actor and film director Sidney Poitier passed away on Jan. 6 at the age of 94.
Poitier was the first black actor to win the Academy Award for Best Actor, receiving the award in 1964 for his role in the film "Lilies of the Field."
Over the course of a long career in film and theatre, he received numerous honorary prizes, including a lifetime achievement award from the American Film Institute, a special Academy Award in 2002, and the Presidential Medal of Freedom in 2009.
Poitier passed away at his Beverly Hills, California home, due to heart failure.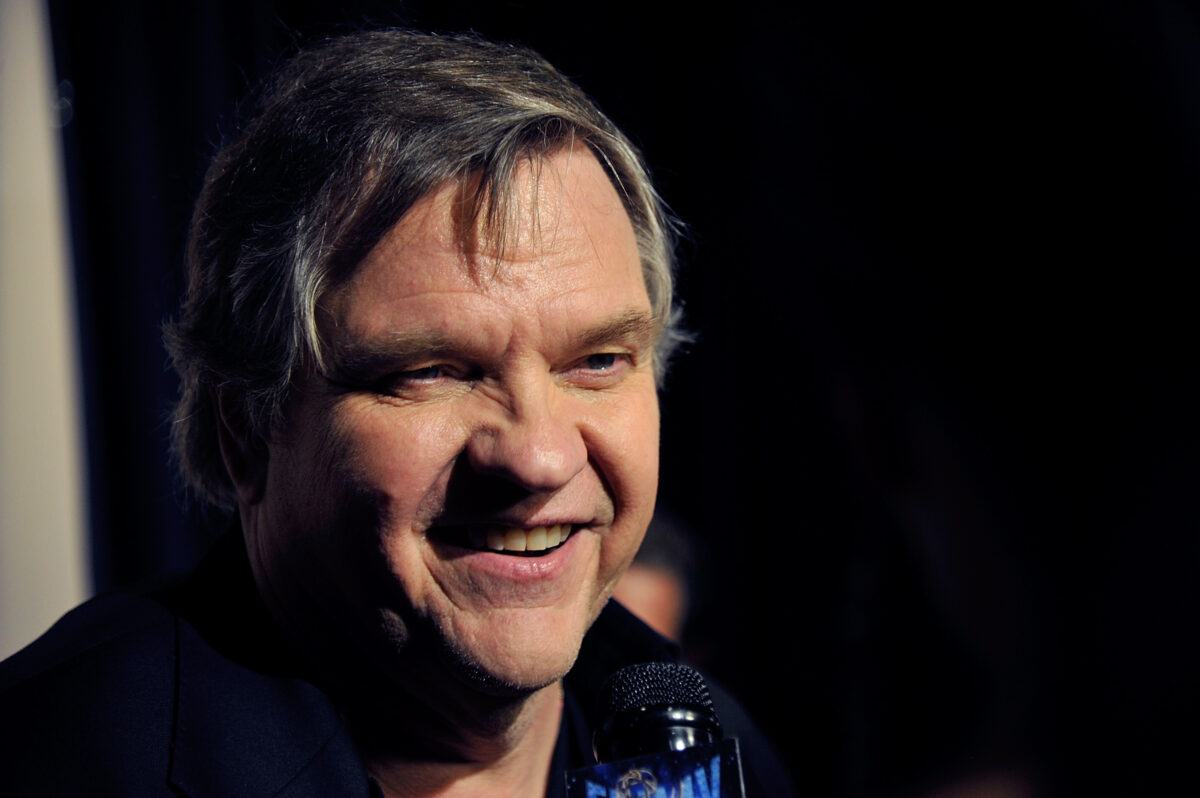 Meat Loaf (Marvin Lee Aday)
Musician and actor Meat Loaf, whose real name was Marvin Lee Aday, died on Jan. 20 at the age of 74.
Noted for his powerful and wide-ranging voice, Aday alternated between music and the stage throughout his career.
He is perhaps best known for his album "Bat Out of Hell" and his acting roles in films such as "The Rocky Horror Picture Show" and "Fight Club," as well as on Broadway in the musical "Hair."
Diagnosed with asthma, Aday said he was concerned for his health amid the COVID-19 pandemic but, at the same time, he was deeply critical of lockdowns and mask mandates.
He told the Pittsburgh Post-Gazette in August 2021 that mask enforcement had reached "power-mad" proportions and that "if I die, I die, but I'm not going to be controlled."
Aday's cause of death has not been disclosed.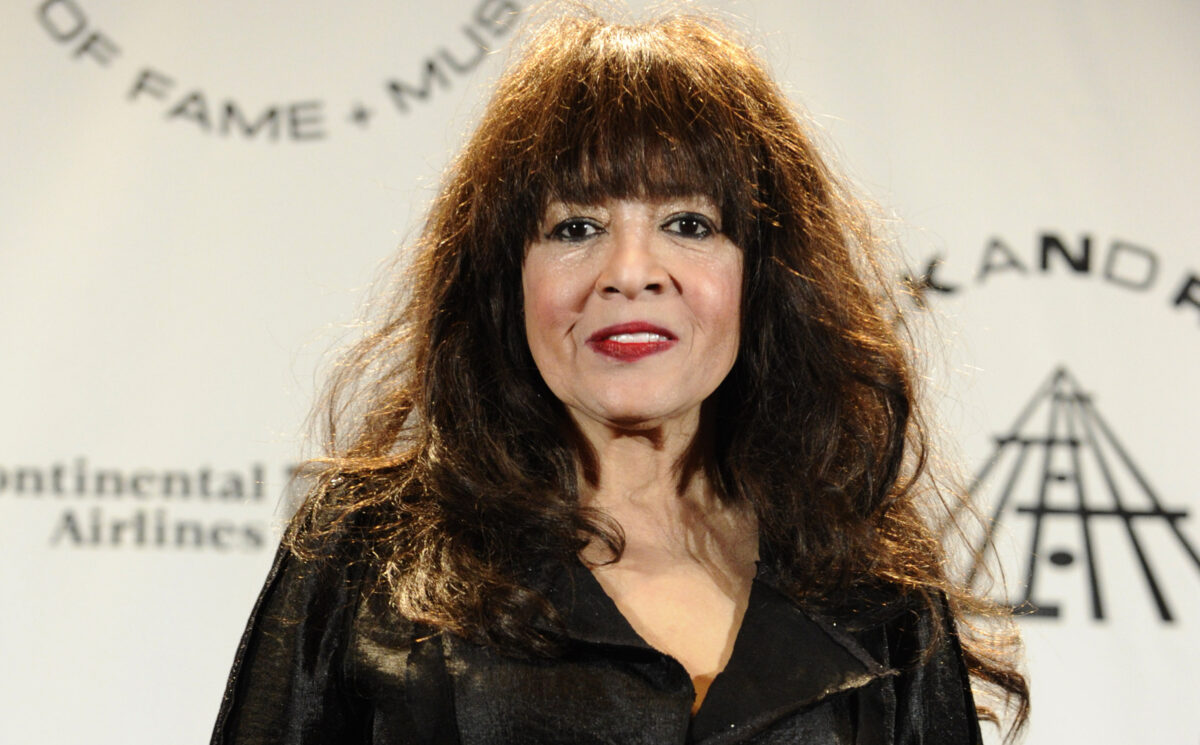 Ronnie Spector
The Ronettes leader Ronnie Spector, who sang such 1960s hits as "Baby I Love You" and "Walking in the Rain," died on Jan. 12 aged 78.
The group's debut album, "Presenting the Fabulous Ronettes Featuring Veronica," was released in 1964, with five of its 12 tracks making it to the U.S. Billboard charts.
The Ronettes were later inducted into the Rock and Roll Hall of Fame.
Spector's family said she passed away after a brief battle with cancer.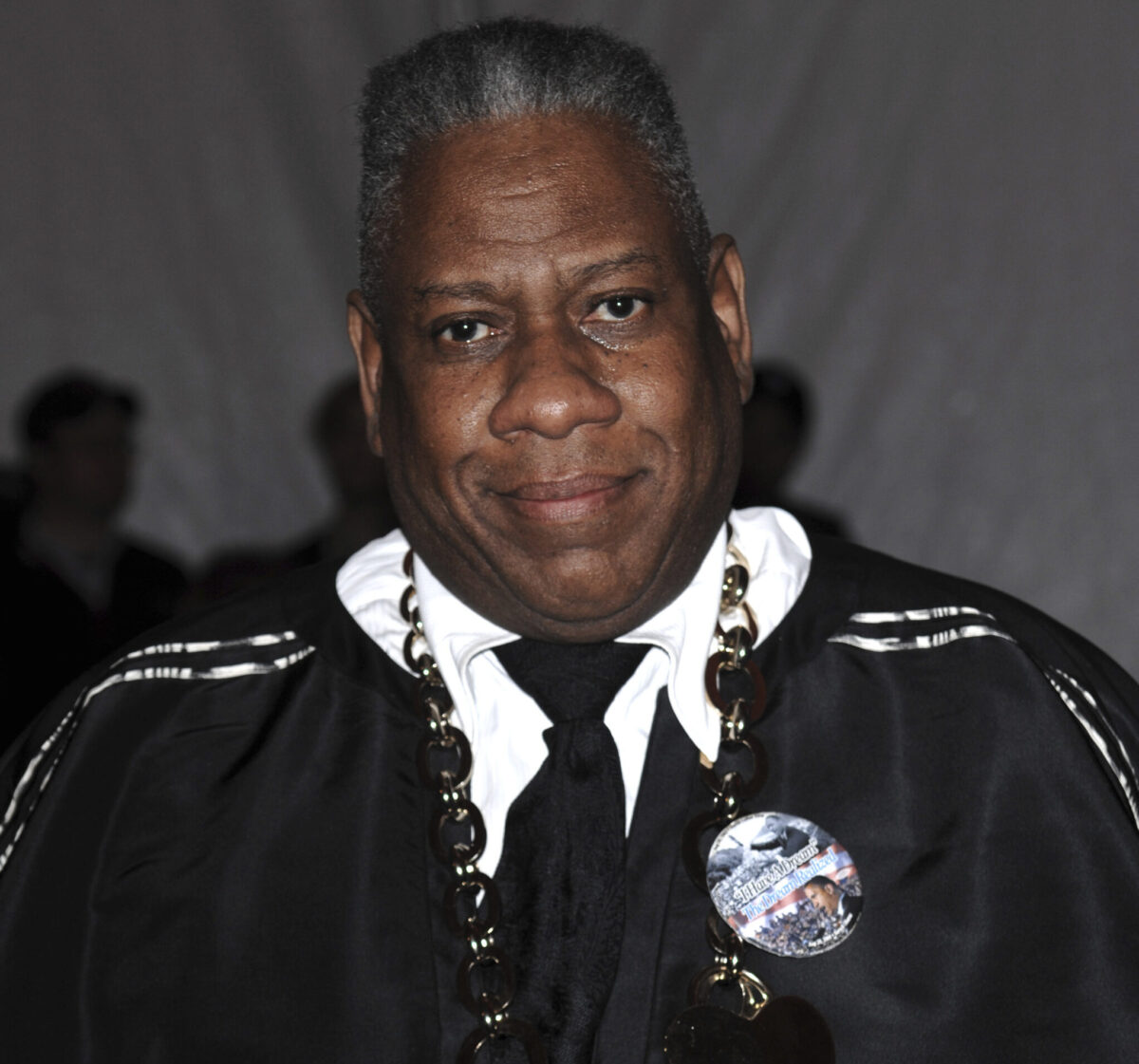 André Leon Talley
Former Vogue Editor-at-Large André Leon Talley died on Jan. 18 at the age of 73.
Talley was an influential fashion journalist who worked at Women's Wear Daily and Vogue and was a regular in the front row of fashion shows in Europe and the United States.
Raised in Durham, North Carolina, Talley worked assorted jobs before arriving in New York in the 1970s.
After stints with Interview magazine and Women's Wear Daily, Talley was hired at Vogue in 1983 by Editor-in-Chief Anna Wintour and was appointed its creative director in 1988.
Talley died from a heart attack, according to Vogue.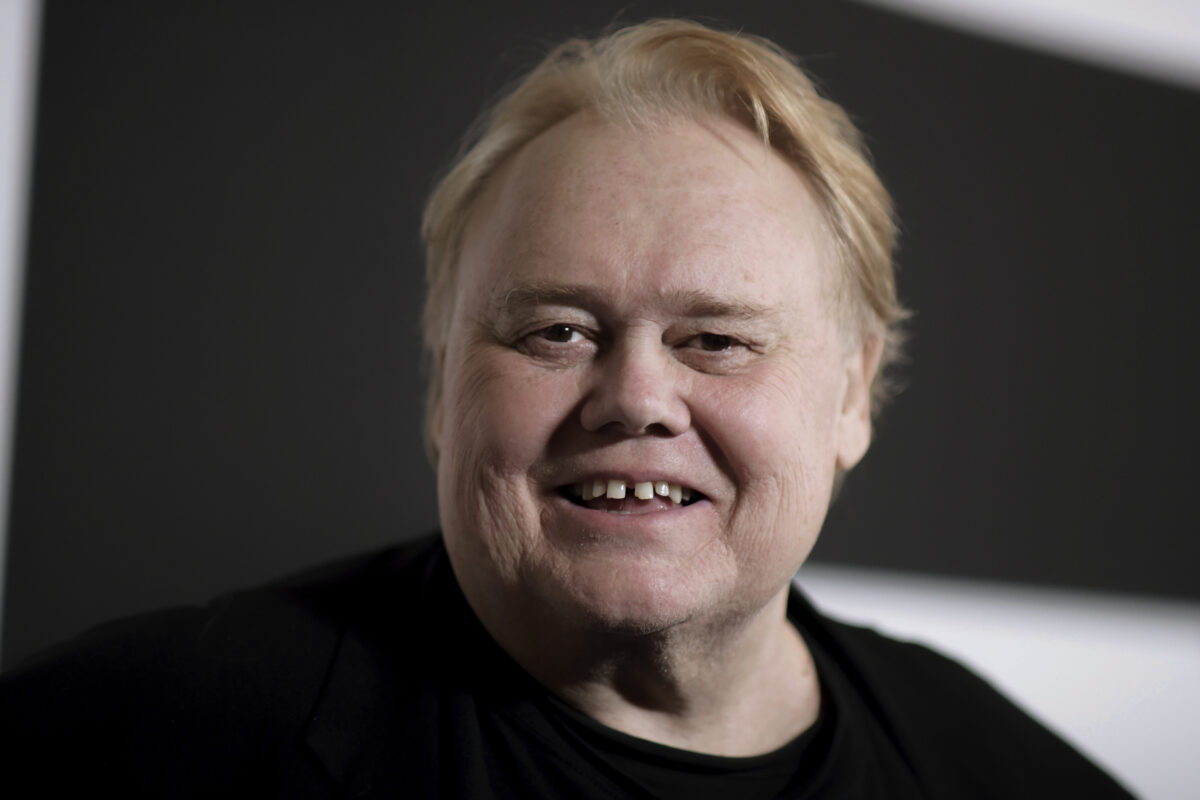 Louie Anderson
Comedian, actor, and author Louie Anderson died on Jan. 21 at the age of 68.
Anderson was a familiar face on television, including numerous comedy specials and late-night talk shows.
He hosted a revival of the game show "Family Feud" from 1999 to 2002, and made guest appearances in several television shows, including "Scrubs" and "Touched by an Angel."
Anderson wrote four books, including "Hey Mom: Stories for My Mother, But You Can Read Them Too," a tribute to the wisdom imparted by his mother.
He died of cancer-related complications after suffering from non-Hodgkin lymphoma, according to his publicist.
February 2022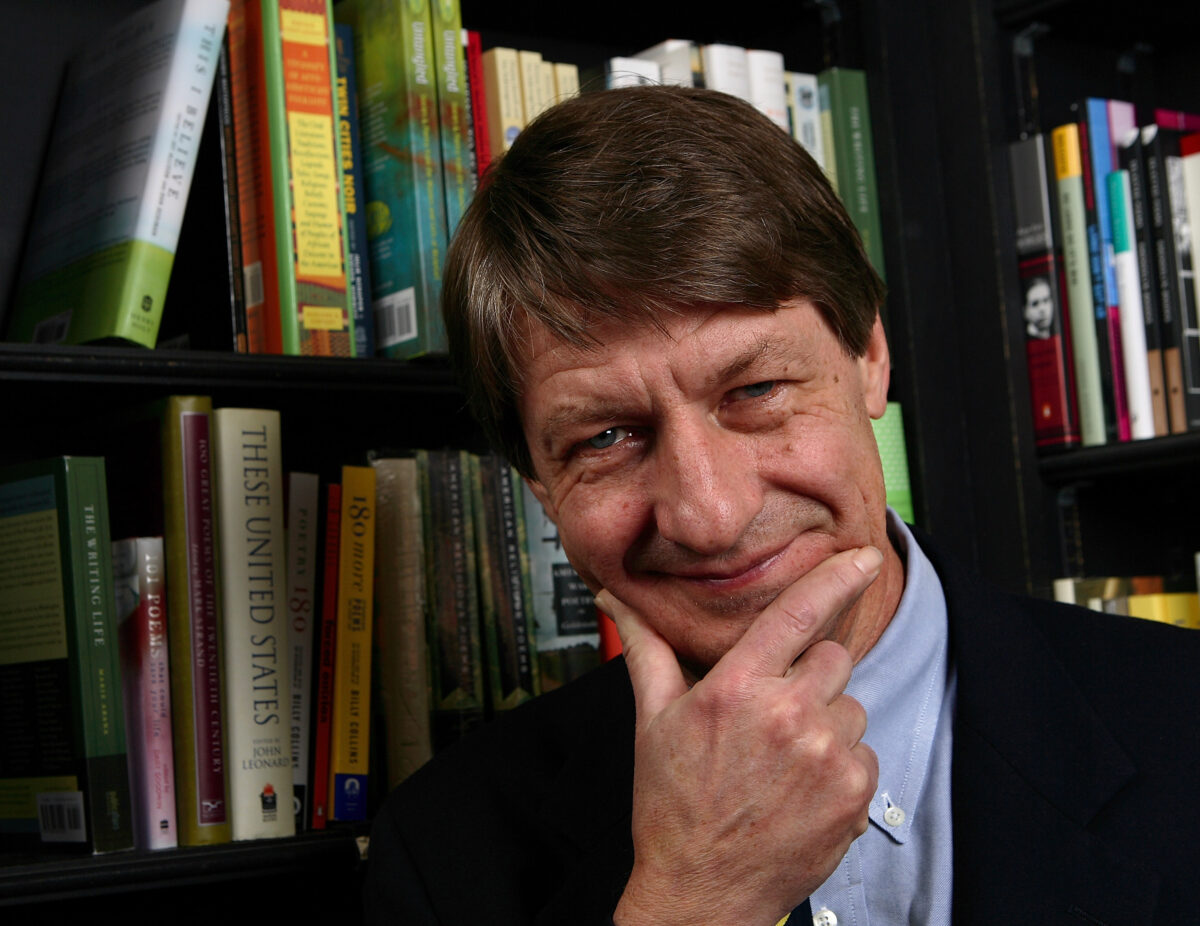 P.J. O'Rourke
Satirical writer and journalist P.J. O'Rourke died on Feb. 15 at the age of 74.
The former editor-in-chief of the National Lampoon humor magazine, O'Rourke had bylines as a correspondent and right-leaning political commentator in such publications as Rolling Stone and The American Spectator.
He wrote 20 books, including "Holidays in Hell," a collection of his articles as a war correspondent.
O'Rourke died due to complications from lung cancer, his publisher said.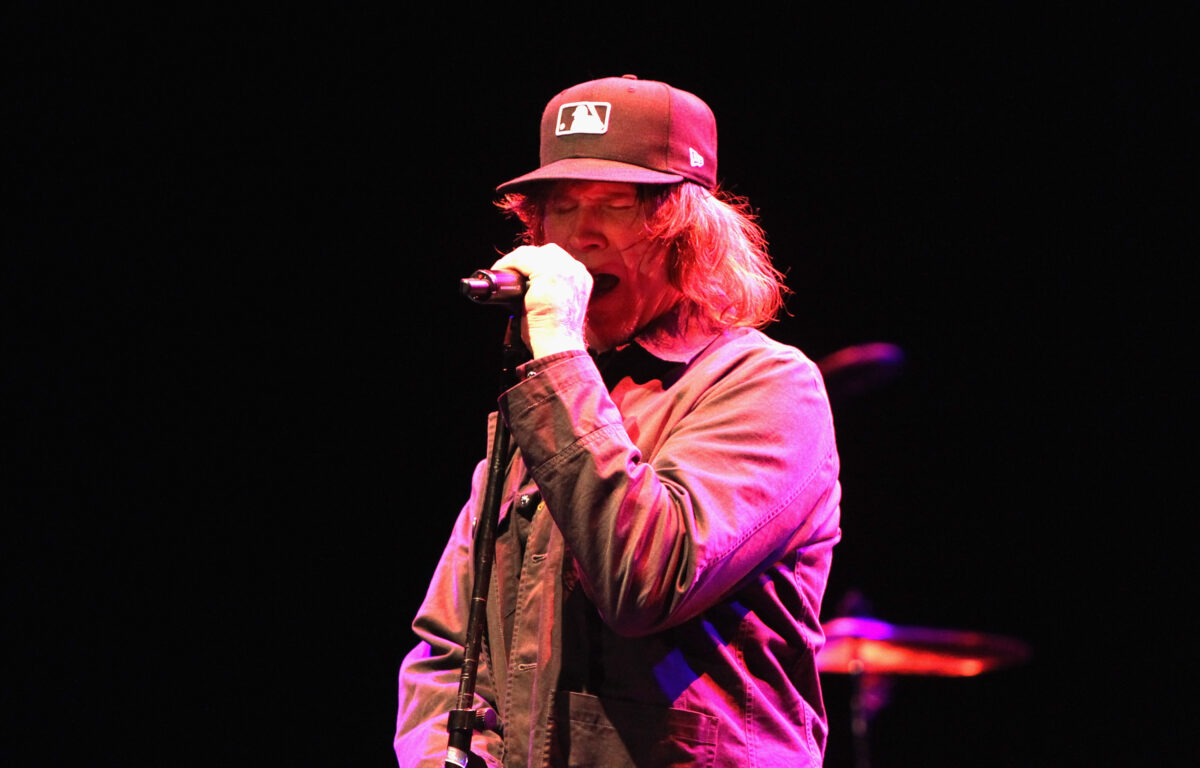 Mark Lanegan
Singer, songwriter, and musician Mark Lanegan died on Feb. 22 aged 57.
Lanegan founded the Screaming Trees in 1984 and went on to release seven albums with the band, along with 10 solo records and collaborations with Queens of the Stone Age and many others.
His raspy voice made him a sought-after collaborator with fellow Seattle musicians, with Lanegan singing on projects with grunge-era bands like Alice in Chains and Pearl Jam.
No cause of death has been provided.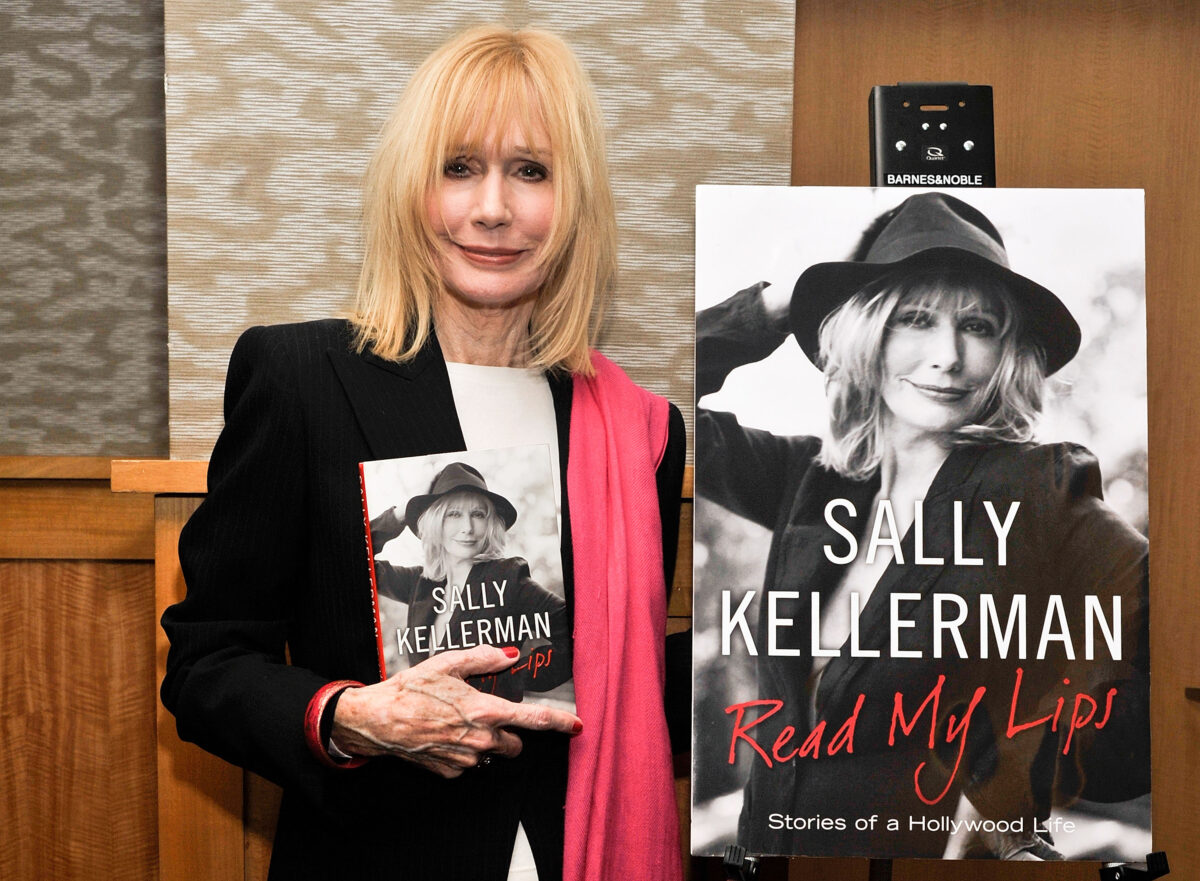 Sally Kellerman
Actress Sally Kellerman died on Feb. 24 at the age of 84.
The Oscar and Emmy-nominated actress had a career spanning more than six decades in both film and television.
On the big screen, Kellerman played U.S. Army Major Margaret "Hot Lips" Houlihan in director Robert Altman's 1970 film "M*A*S*H."
Kellerman appeared in a number of popular TV series including the western "Cheyenne," "Star Trek," and "The Twilight Zone."
Kellerman died of heart failure, according to her publicist.
March 2022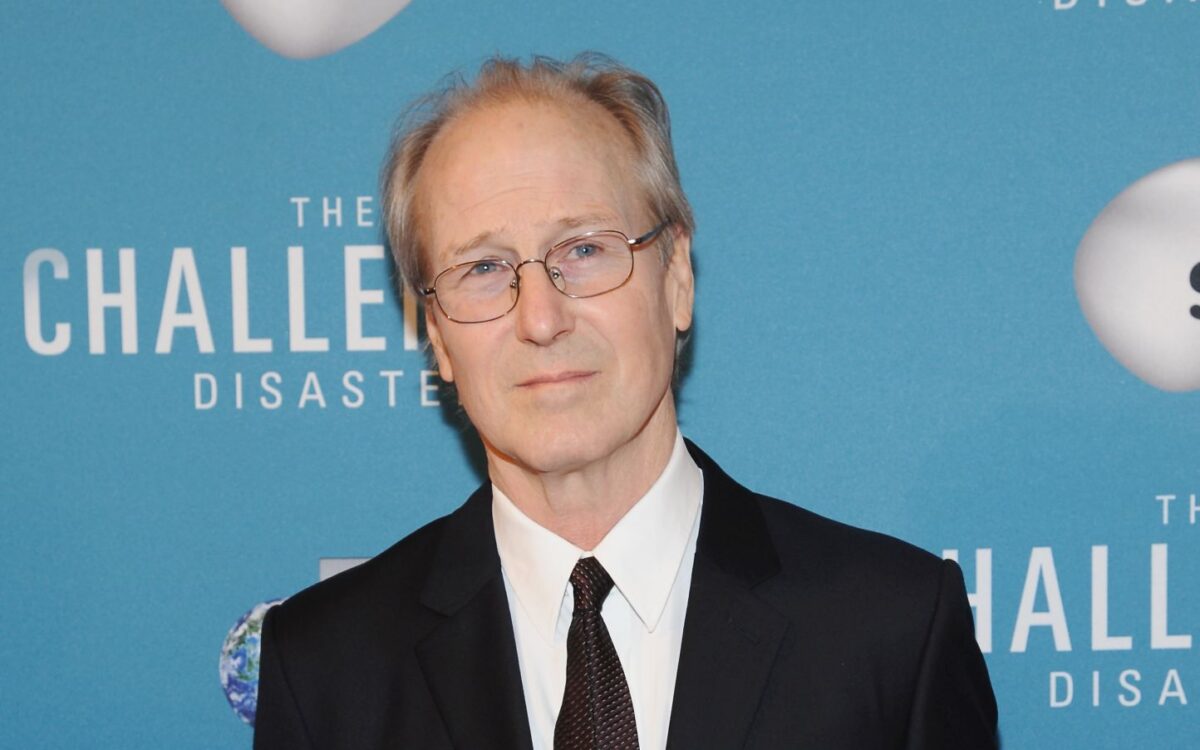 William Hurt
Oscar-winning actor William Hurt died on March 13 at age 71.
Hurt was nominated for an Academy Award for Best Actor three times in the 1980s, including for "Kiss of the Spider Woman," for which he won an Oscar.
He played General Thaddeus Ross in the Marvel films "Captain America: Civil War," "Avengers: Infinity War," "Avengers: Endgame," and "Black Widow."
His family said he died of natural causes.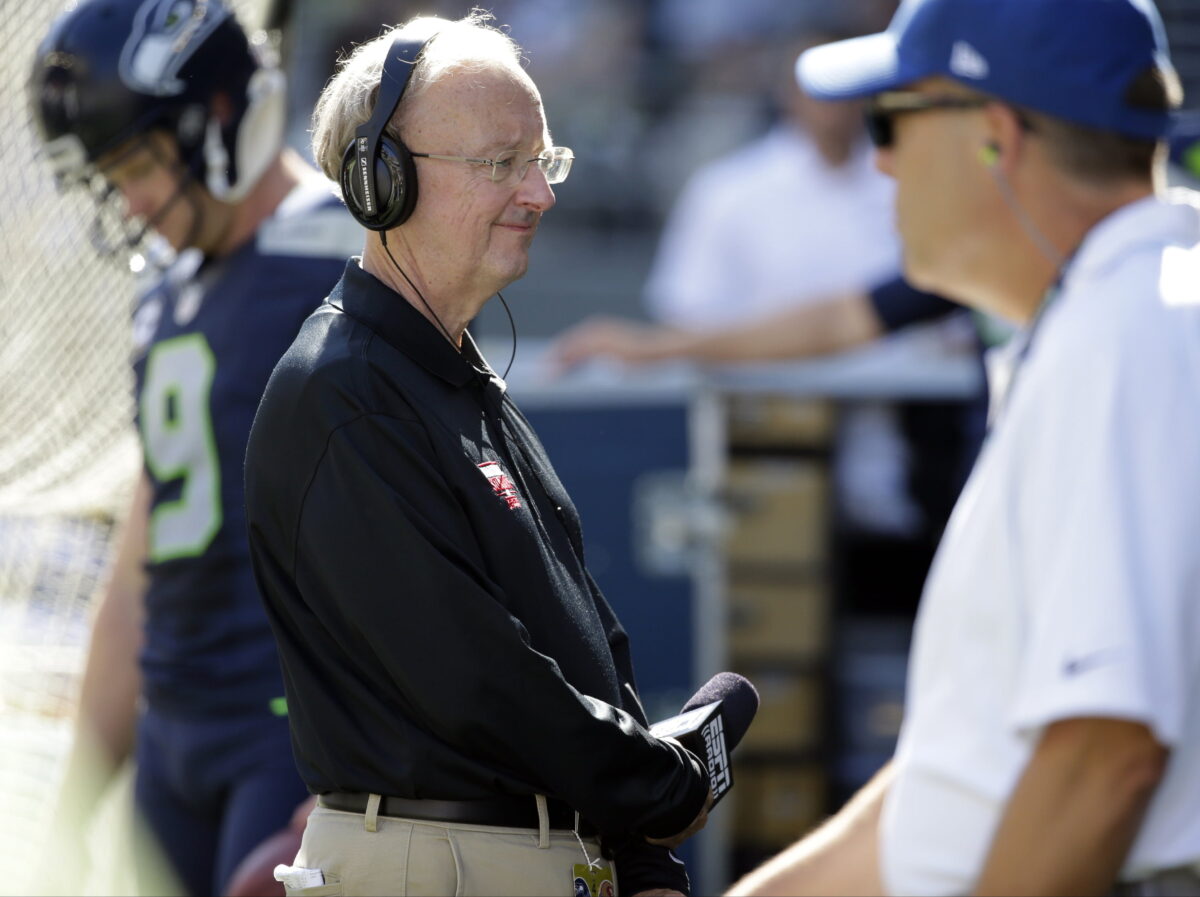 John Clayton
A longtime journalist who covered the NFL, John Clayton died on March 18 at age 67.
Nicknamed "The Professor," Clayton spent more than two decades covering the Pittsburgh Steelers for The Pittsburgh Press and the Seattle Seahawks for The News Tribune in Tacoma.
In 1995, he moved to ESPN, becoming one of the lead NFL writers for the company.
His death came after a brief illness, the Seattle Seahawks said in a statement.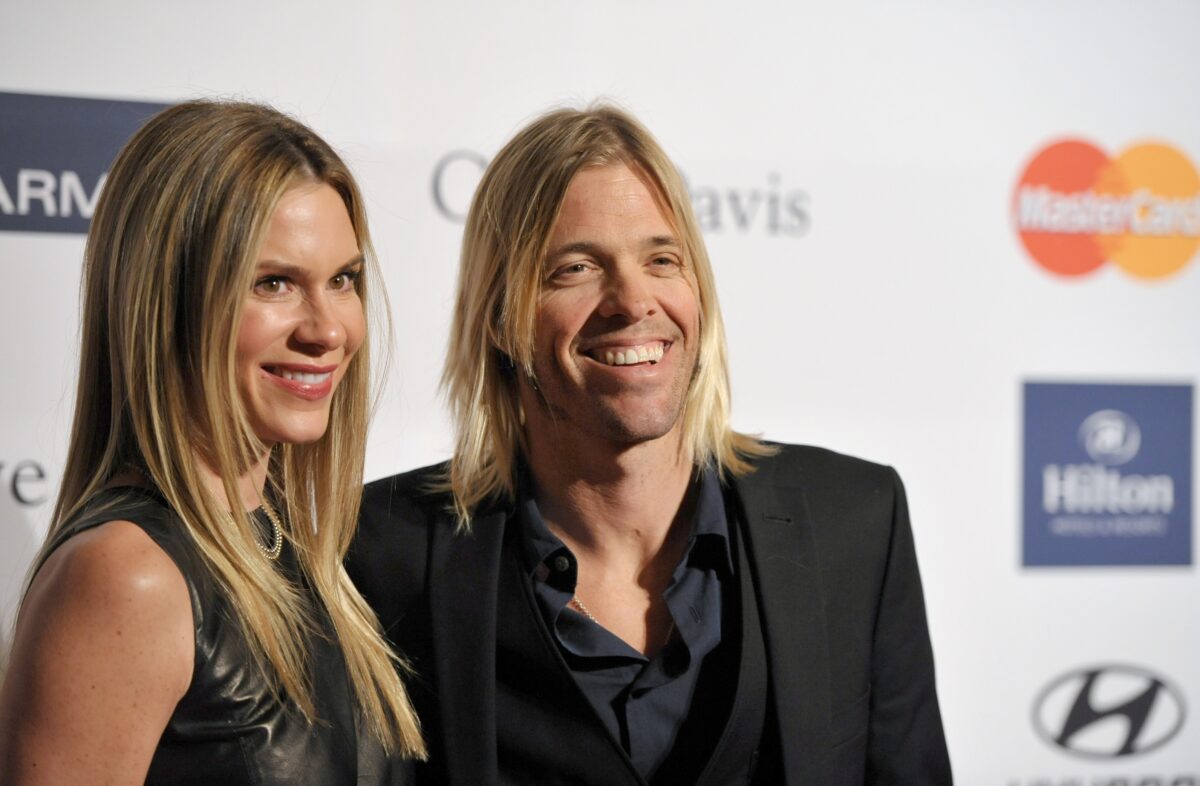 Taylor Hawkins
Longtime Foo Fighters drummer Taylor Hawkins died on March 26 aged 50.
Born in Fort Worth Texas in 1972, Hawkins was raised in Laguna Beach, California. He played in the small Southern California band Sylvia before landing his first major gig as a drummer for Canadian singer Sass Jordan.
Hawkins first appeared with the Foo Fighters in the 1997 video for the band's most popular song, "Everlong."
He died while on tour with the Foo Fighters in Colombia, with authorities later confirming the presence of toxins in his system at death.
April 2022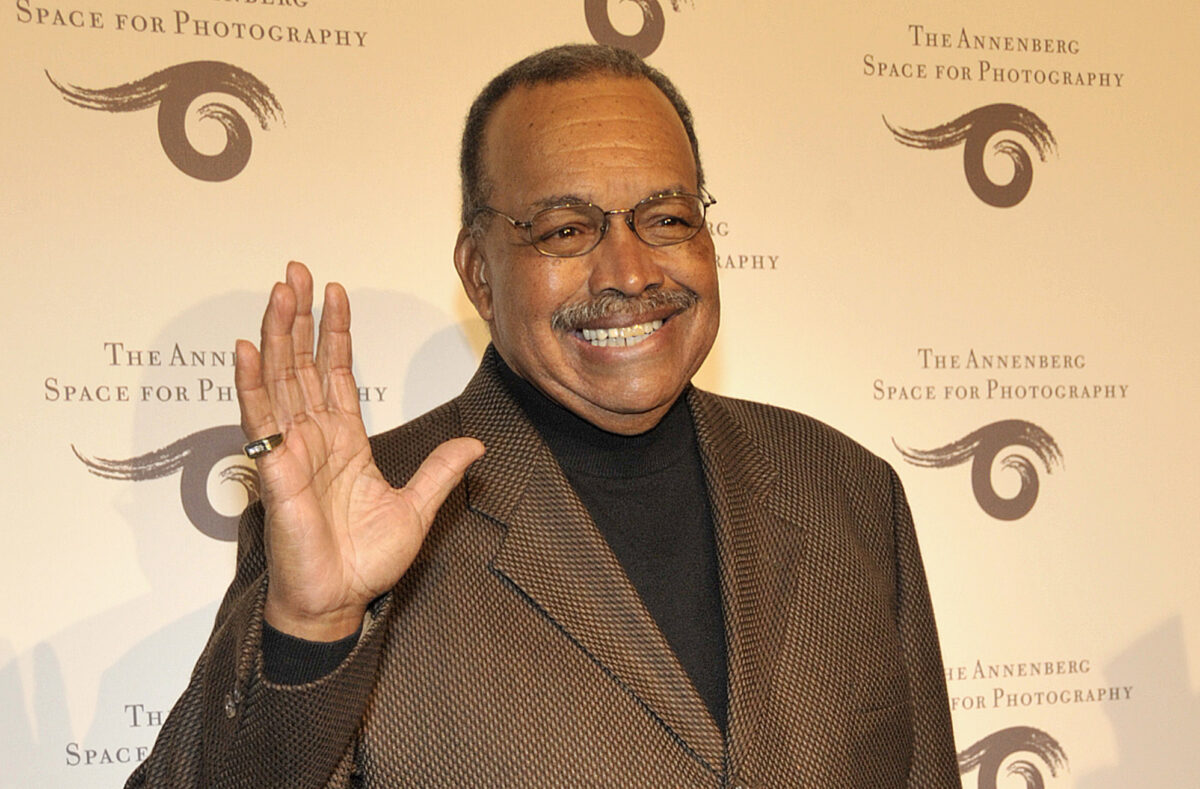 Tommy Davis
Major League Baseball (MLB) icon Tommy Davis died on April 3 at the age of 83.
The two-time MLB batting champion and two-time All-Star played 18 years in the majors, including eight with the Los Angeles Dodgers.
An outfielder who also played some third base, Davis won back-to-back batting titles with the Dodgers and holds single-season club records with 230 hits and 153 RBIs.
No cause of death has been disclosed.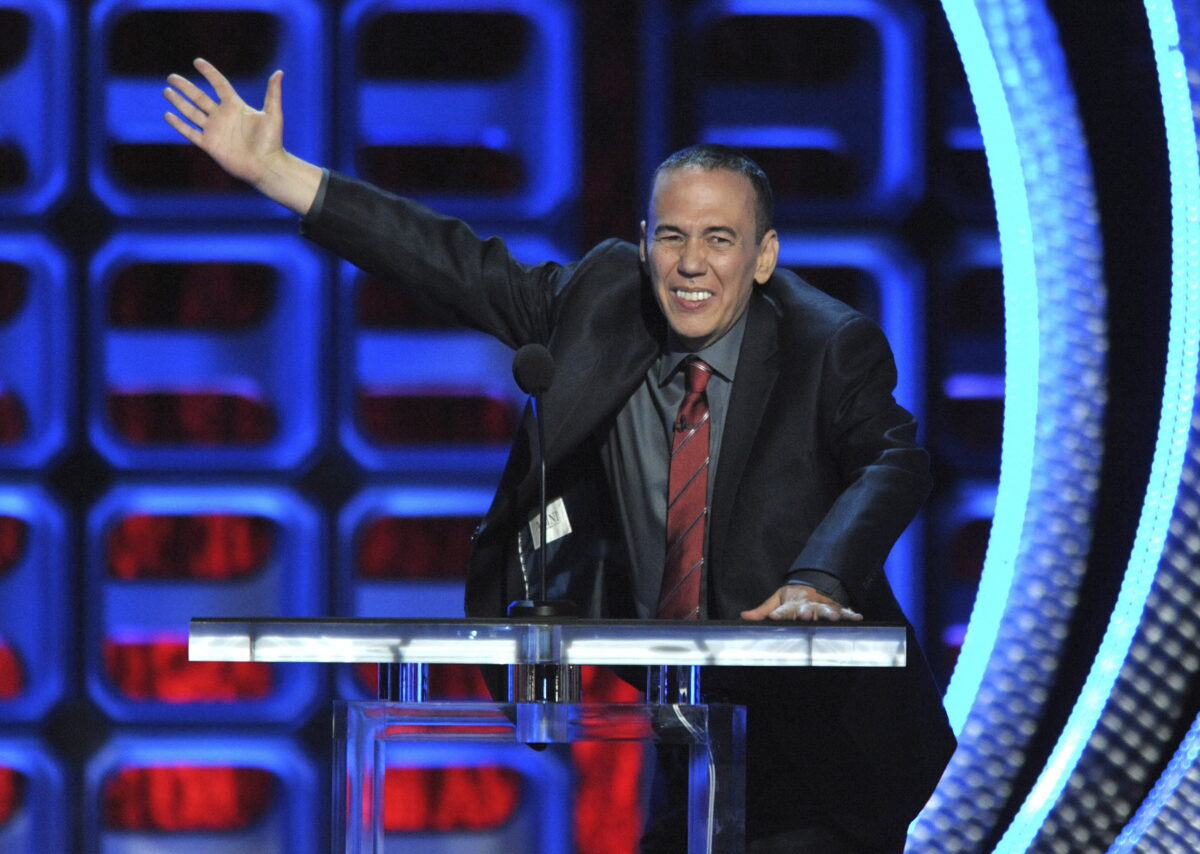 Gilbert Gottfried
An actor and legendary standup comedian known for his raspy voice, Gilbert Gottfried died on April 12 at age 67.
Born in Brooklyn, New York, Gottfried started doing amateur standup when he was just 15 years old.
He came to national attention with frequent appearances on MTV and had a brief stint in the 1980s as part of the "Saturday Night Live" cast.
Gottfried died from a rare genetic muscle disease, his publicist said.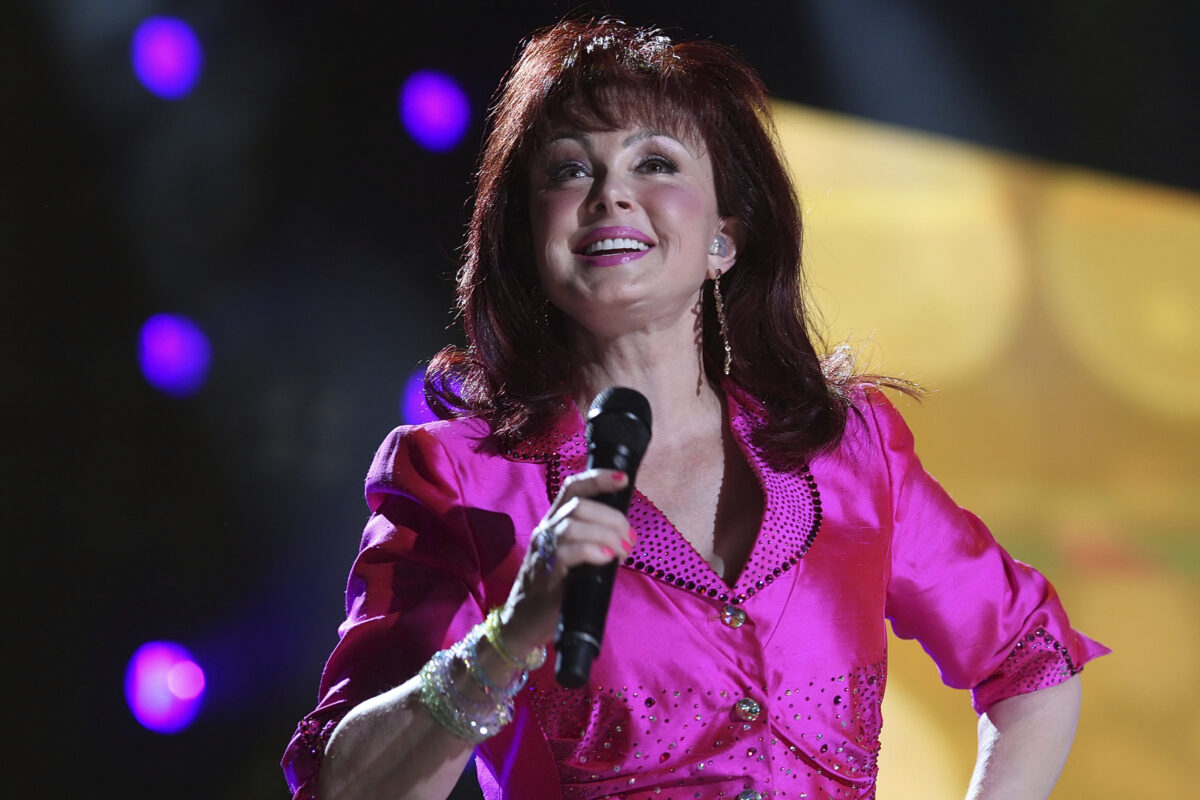 Naomi Judd
Kentucky-born singer Naomi Judd died on April 30 at age 76.
Along with her daughter Wynonna Judd, she was part of the Grammy-winning duo The Judds.
The beloved country vocalist's death came shortly before The Judds' induction into the Country Music Hall of Fame.
Her family said her passing was related to "the disease of mental illness."
May 2022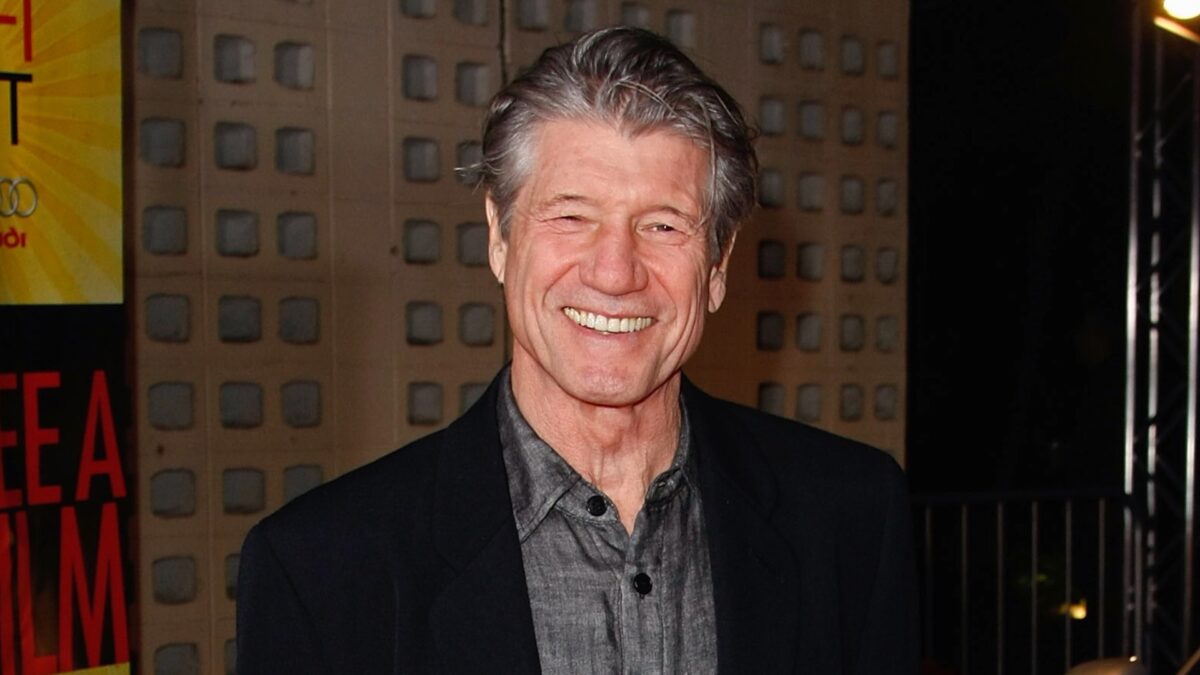 Fred Ward
Actor Fred Ward died on May 8 at the age of 79.
Ward started his acting career in the 1970s after three years of service as a member of the U.S. Air Force.
His first major big screen appearance was in the 1979 classic "Escape from Alcatraz," a film based on true events in which he portrays a prisoner escaping the maximum-security prison.
No cause of death has been disclosed.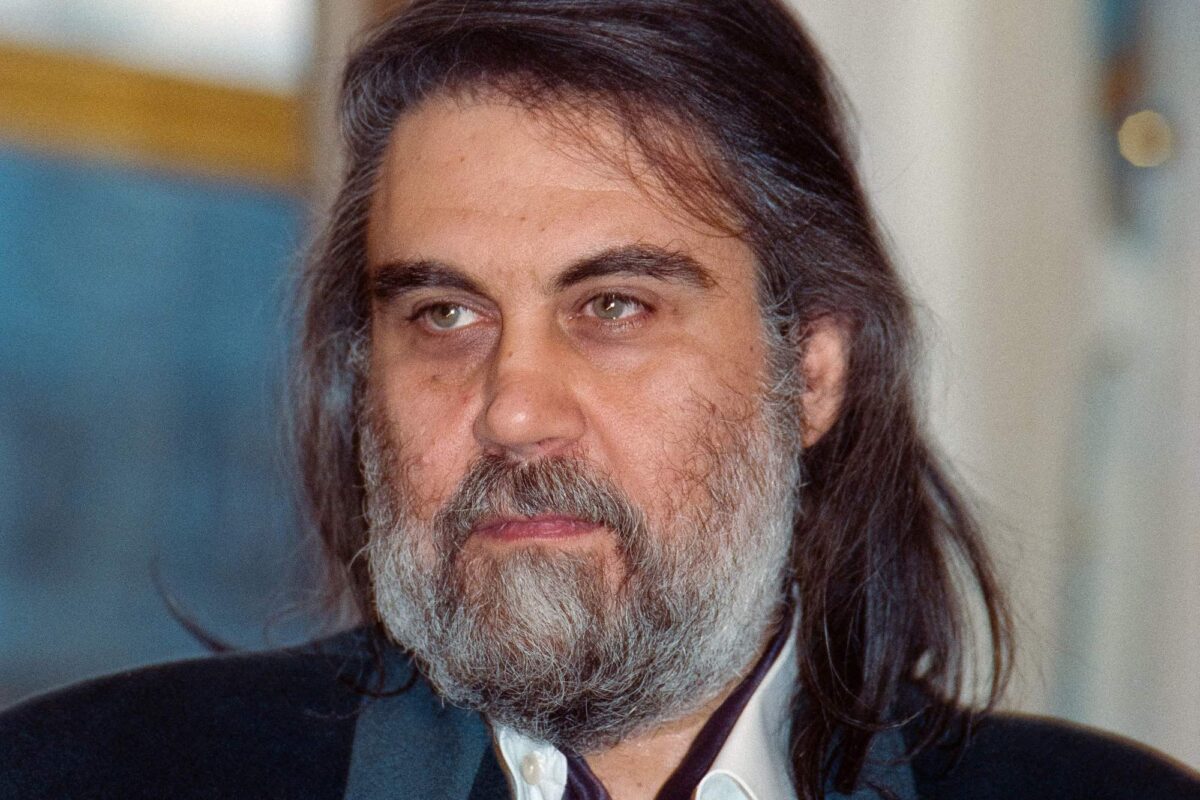 Vangelis
Greek composer Vangelis, who wrote the Academy Award-winning score for the film "Chariots of Fire," died on May 17 at the age of 79.
Vangelis, who also wrote scores for Ridley Scott's "Blade Runner" and "1492: Conquest of Paradise," received numerous awards over a long and storied career.
Little is known about his personal life except that he was an avid painter.
He died of heart failure in a Paris hospital, according to his assistant.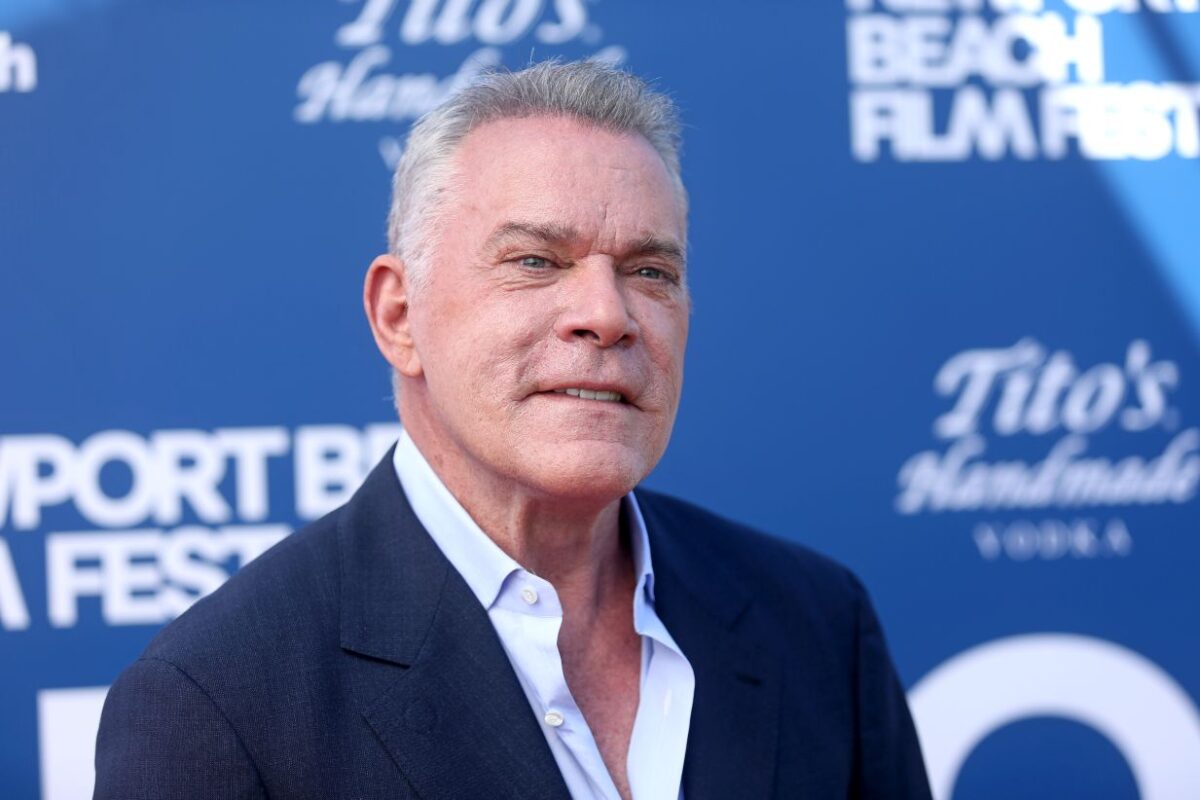 Ray Liotta
Actor Ray Liotta died on May 26 at the age of 67.
Following several small roles in television and on the big screen in the early 1980s, Liotta starred in "Field of Dreams" in 1989 and later landed a major role in Martin Scorsese's gangster drama "Goodfellas."
Liotta died in his sleep in the Dominican Republic, where he was shooting the film "Dangerous Waters," according to his publicist.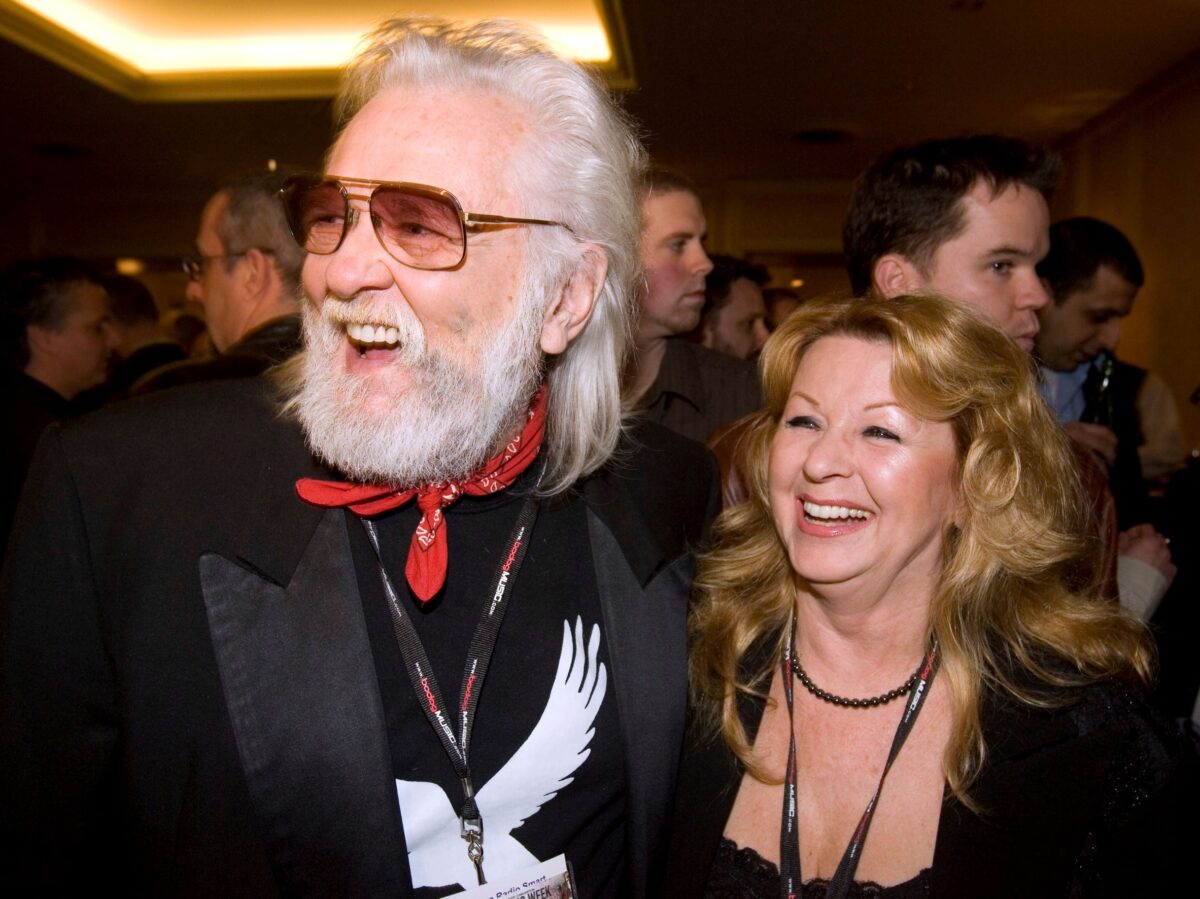 Ronnie Hawkins
Ronnie Hawkins, a rockabilly star from Arkansas who became an icon of the Canadian music scene after moving north, died on May 29 at the age of 87.
The Huntsville native had minor hits in the 1950s and ran a club in Fayetteville, Arkansas, where such early rock stars as Conway Twitty and Jerry Lee Lewis performed.
He later moved to Canada and set up the Hawks, which after Hawkins left was renamed the Band.
Hawkins settled in Peterborough, Ontario, and had several top 40 singles there.
He received awards from his adopted country and in 2013 was named a member of the Order of Canada.
His cause of death has not been disclosed.
June 2022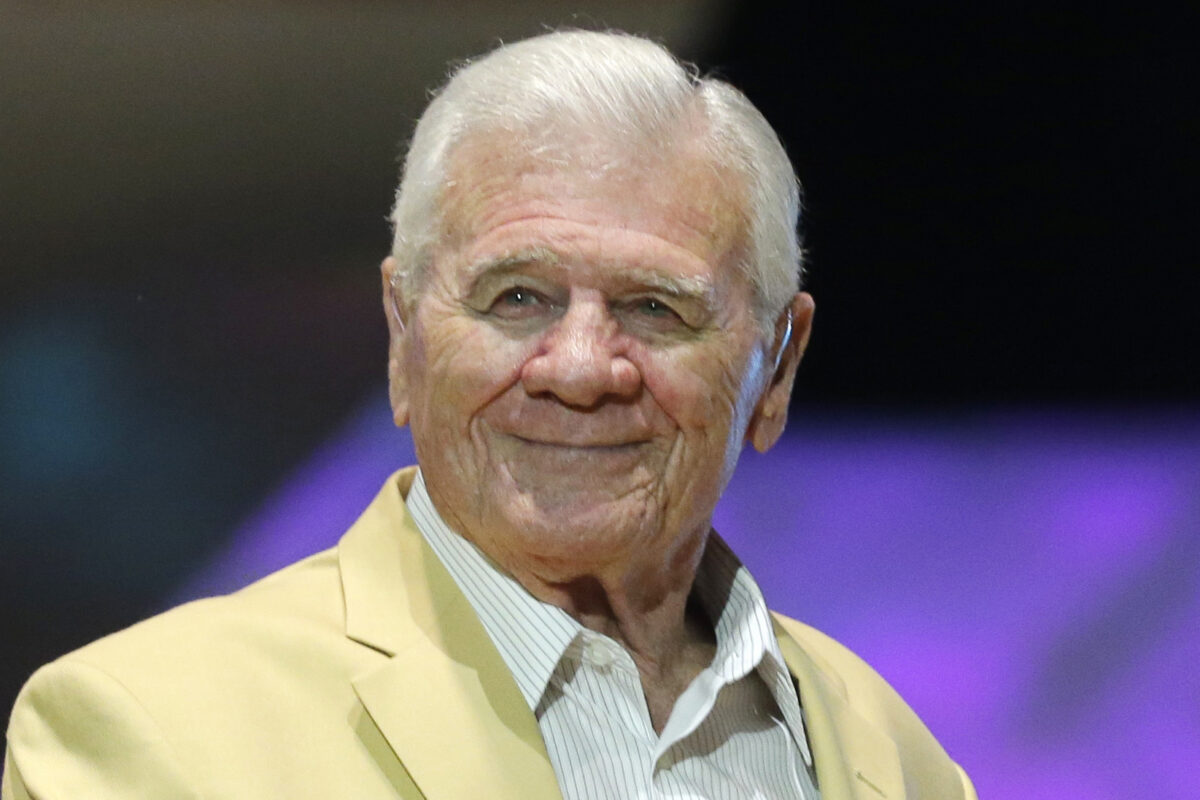 Hugh McElhenny
Hugh McElhenny, an iconic Hall of Fame halfback who was one of just three NFL players to have gained over 11,000 all-purpose yards when he retired at the end of the 1964 season, died on June 17, aged 93.
Nicknamed "The King," McElhenny was a dazzling figure in the 1950s world of pro football, first with the University of Washington and later with the San Francisco 49ers.
In 146 career regular-season games in 13 seasons in the NFL, he rushed for 5,281 yards and 38 touchdowns and had 3,247 yards and 20 touchdowns receiving.
He was elected to the Pro Football Hall of Fame in 1970 and the College Football Hall of Fame in 1981.
No cause of death has been disclosed.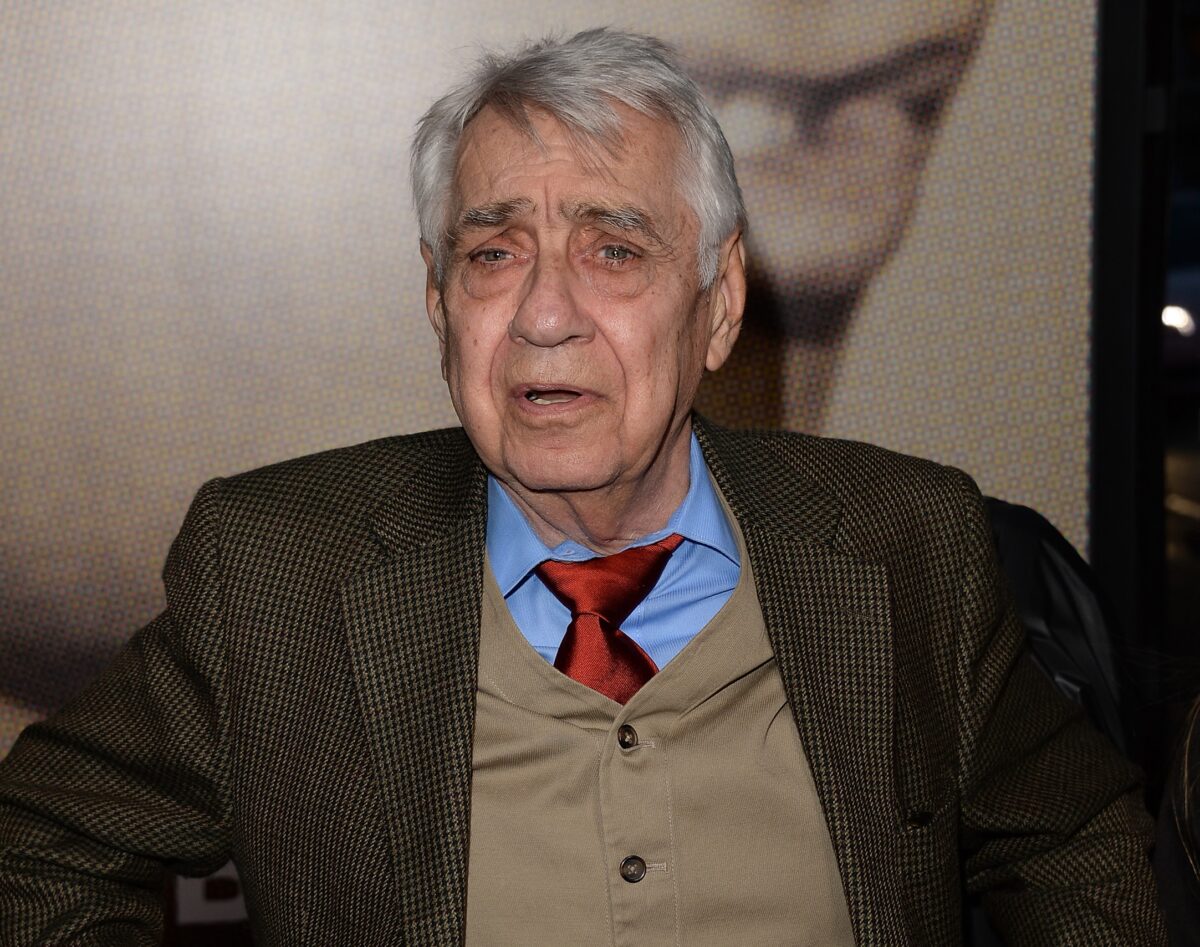 Philip Baker Hall
Theatre and film actor Philip Baker Hall died on June 12 at the age of 90.
Hall initially focused mostly on theatre, including a memorable performance as former President Richard Nixon in the one-act play "Secret Honor" while working with the L.A. Actor Theatre.
On the big screen, he played a gambler in Paul Thomas Anderson's feature debut, the 1997 film "Hard Eight," which catapulted Hall to fame.
Hall would later appear in "Say Anything," "The Truman Show," "The Talented Mr. Ripley," "Zodiac," "Argo," and "Rush Hour," among other titles.
No cause of death has been revealed.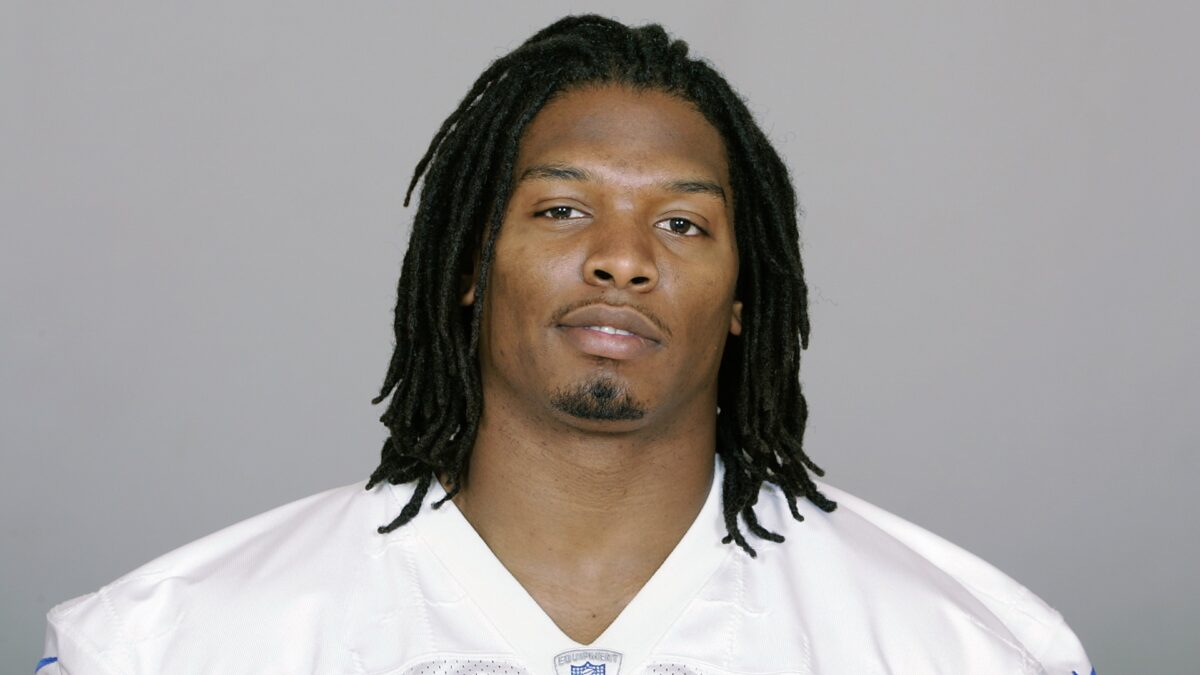 Marion Barber
Former NFL running back Marion Barber died on June 1 at the age of 38.
Barber spent much of his professional football career playing for the Dallas Cowboys, which described him as one of the fiercest running backs that had ever played for the team.
He became a crowd favorite for his ability to evade and shake off tacklers.
Barber died of heat stroke, according to the Collin County Medical Examiner's Office.
July 2022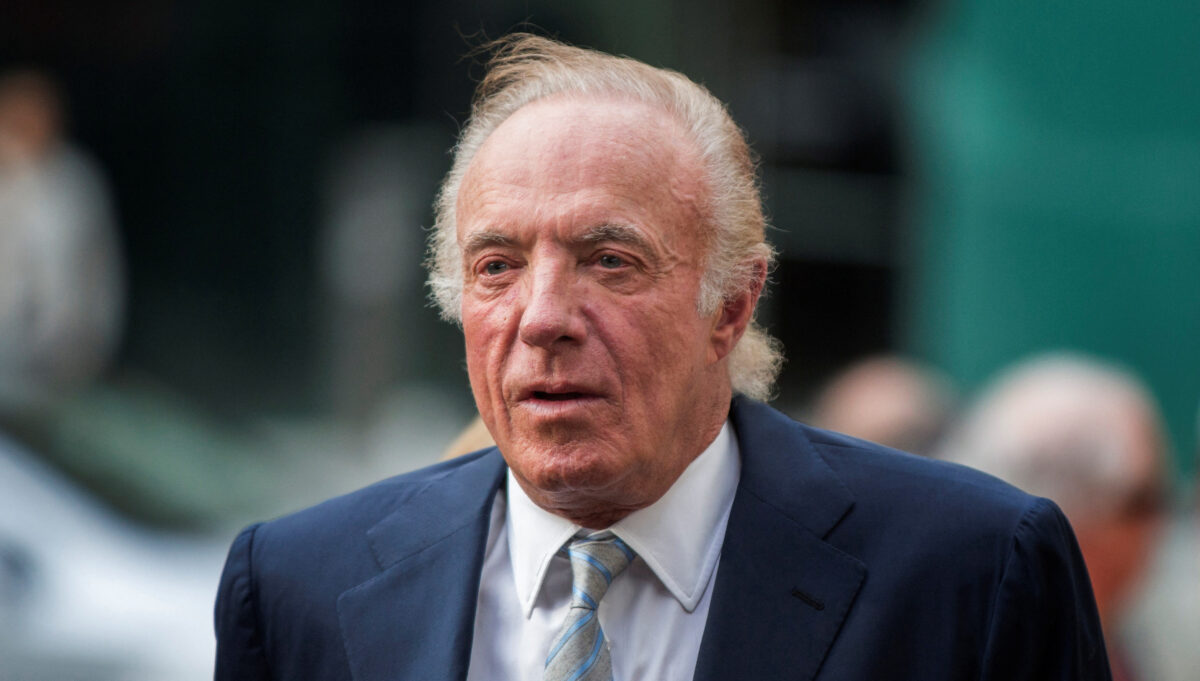 James Caan
Actor James Caan died on July 6 at the age of 82.
Caan, whose big screen role as the gangster Sonny Corleone in "The Godfather" catapulted him to fame, starred in a string of television shows and movies.
He played football at Michigan State University while studying economics but later developed a passion for acting.
In a career spanning decades, he starred in such films as "Misery," "Queen Bees," "Bulletproof," and "That's My Boy."
No cause of death has been disclosed.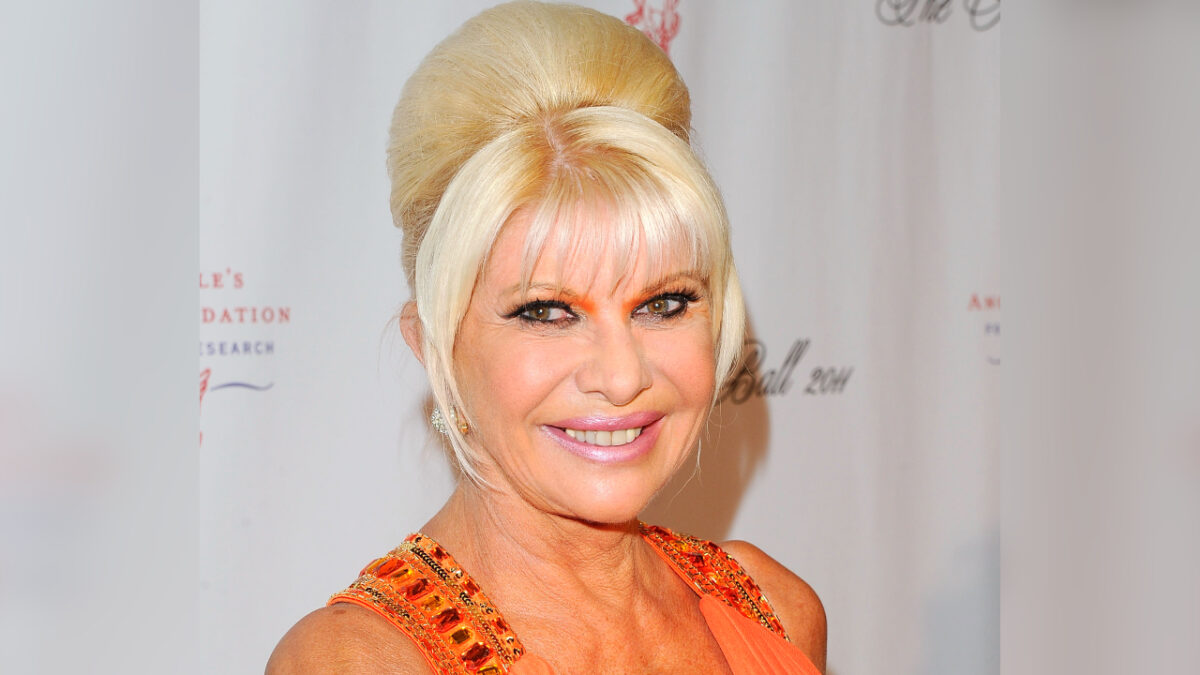 Ivana Trump
Former President Donald Trump's first wife, Ivana Trump, died on July 14 at the age of 73.
"Our mother was an incredible woman—a force in business, a world-class athlete, a radiant beauty, and caring mother and friend," the Trump family said in a statement about her death.
On Truth Social, the former president praised Ivana as a "wonderful, beautiful, and amazing woman who led a great and inspirational life … rest in peace, Ivana!"
Ivana married Donald Trump in 1977 and is the mother to Donald Trump Jr., Ivanka Trump, and Eric Trump.
Following their divorce in 1992, Ivana Trump developed her own lines of clothing, jewelry, and other products, and is the author of several books.
No cause of death has been disclosed.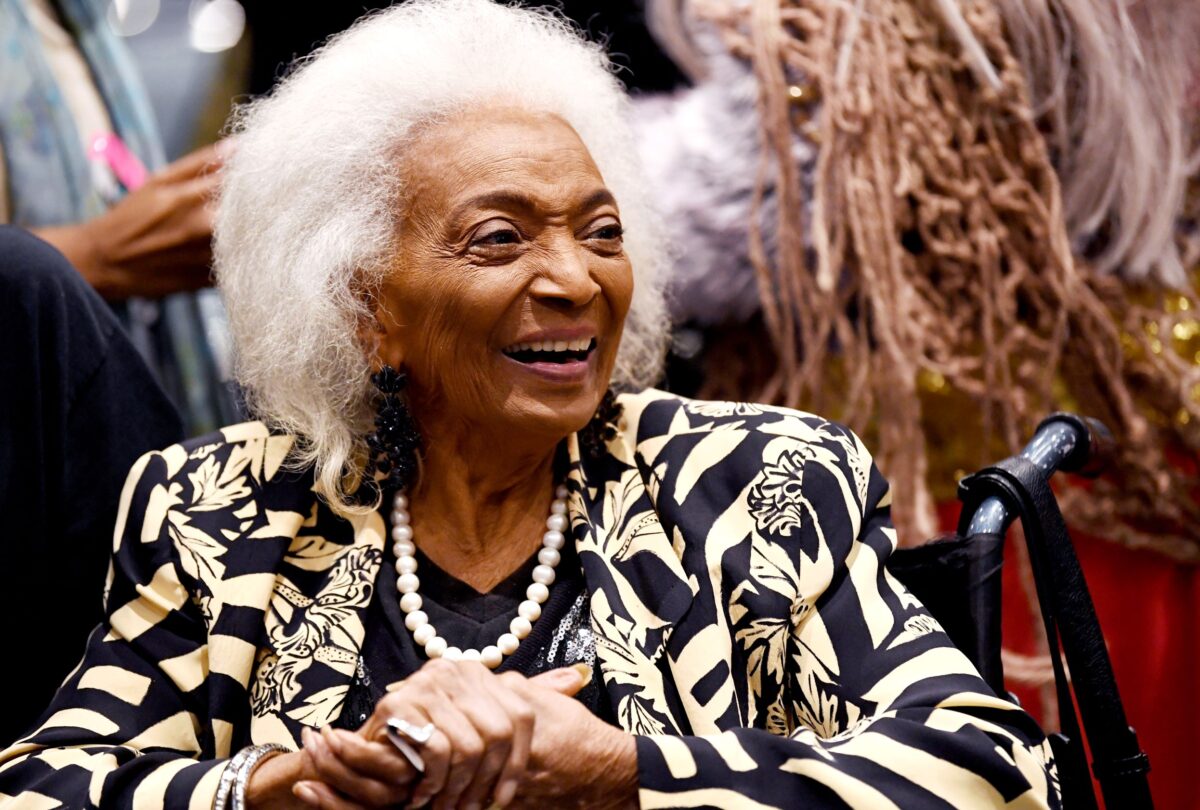 Nichelle Nichols
Actress Nichelle Nichols, best known for her role in the original television series "Star Trek," died on July 30 at the age of 89.
In 1966, Nichols was cast as the USS Enterprise's chief communications officer Lieutenant Nyota Uhura in the original "Star Trek" series.
She would go on to appear in six big-screen "Star Trek" spinoffs and later also served as a NASA recruiter.
Her family said she died of natural causes.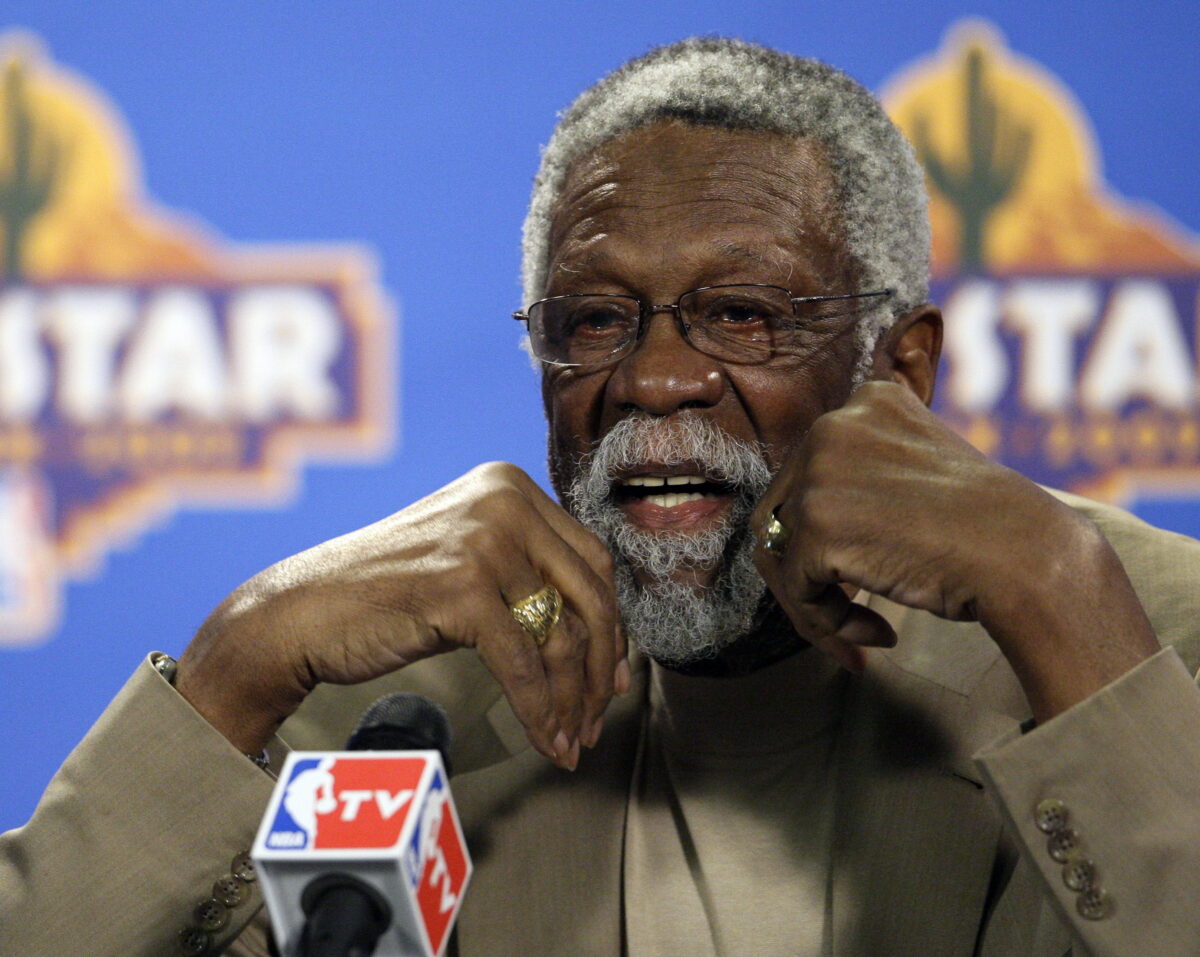 Bill Russell
Bill Russell, an NBA icon who underpinned a Boston Celtics dynasty that won 11 championships in 13 years, died on July 31 at the age of 88.
Born in 1934 in Monroe, Louisiana, he went on to a lustrous career that included a gold medal at the 1956 Melbourne Olympics in Australia.
Russell is a Hall of Famer, five-time Most Valuable Player, and 12-time All-Star.
He led the Celtics to back-to-back titles in 1968 and 1969.
In 1996, he was hailed as one of the NBA's greatest players.
No cause of death has been disclosed.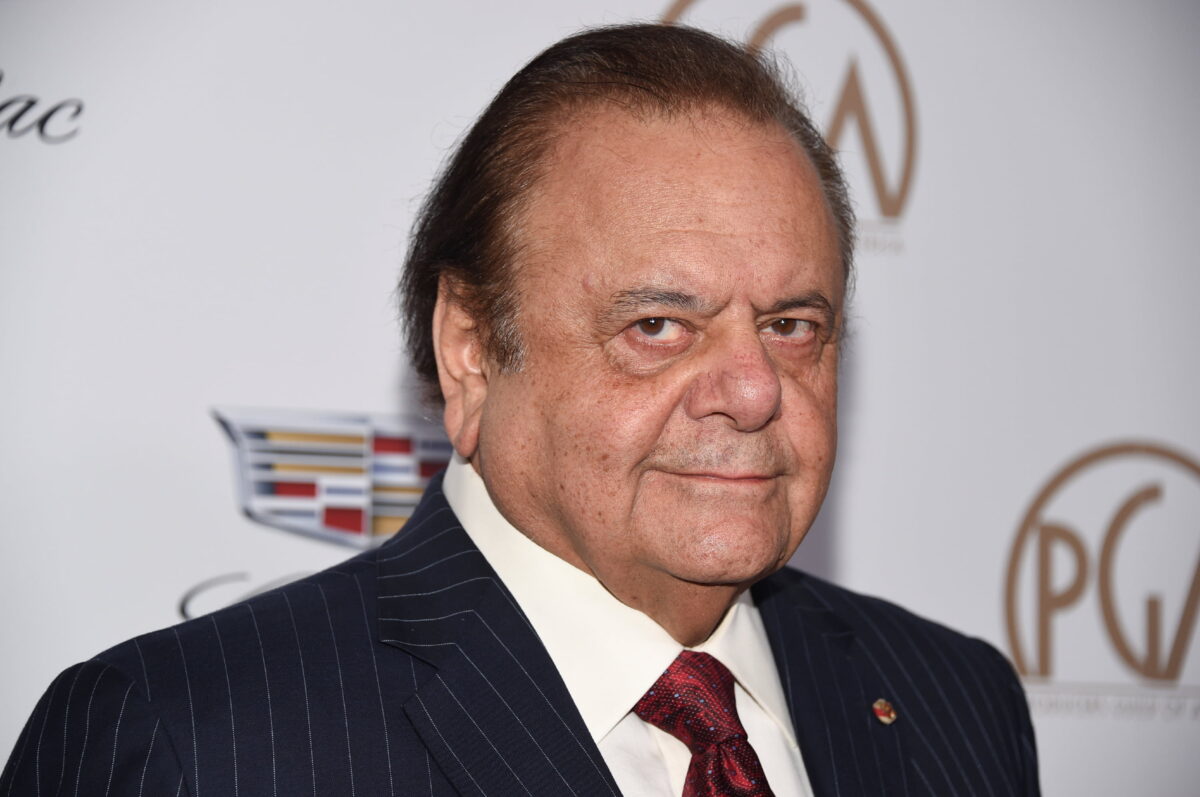 Paul Sorvino
Actor Paul Sorvino died on July 25 at the age of 83.
Sorvino's career spanned over five decades and includes film, television, and theatre.
He played the role of gangster Paulie Cicero in the mob movie "Goodfellas," and portrayed police sergeant Phil Cerreta on the TV series "Law & Order."
Sorvino died of natural causes, a spokesperson said.
August 2022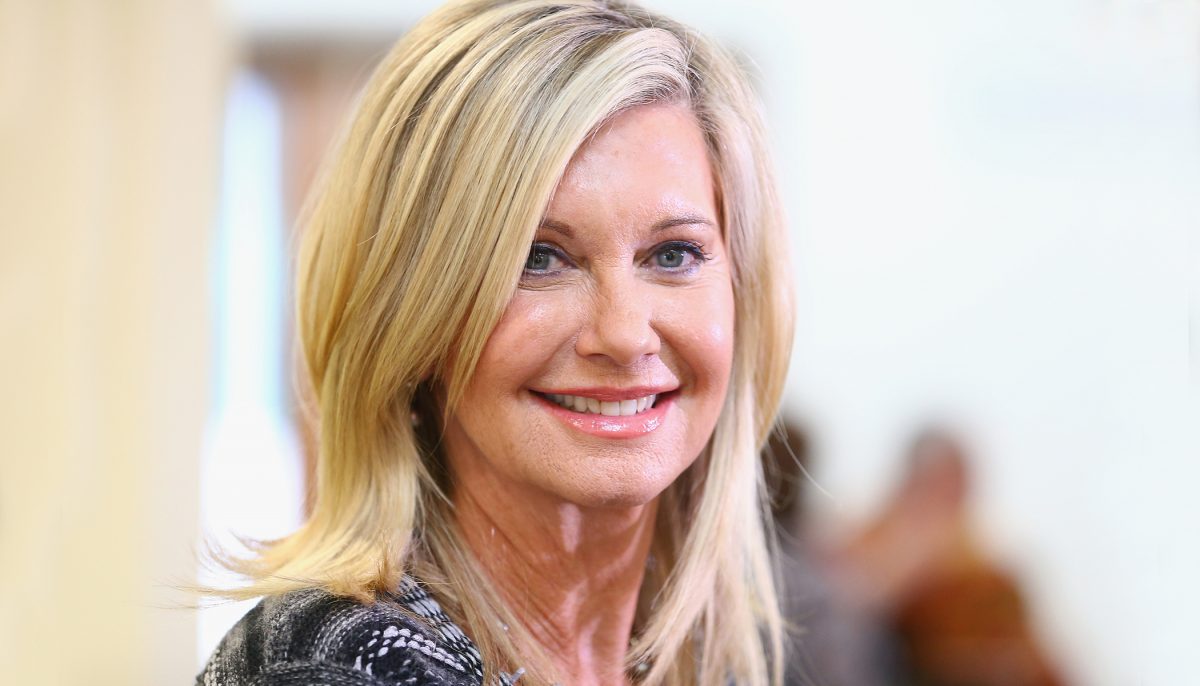 Olivia Newton-John
Australian actress and singer Olivia Newton-John, the star of "Grease" and a pop sensation in the 1970s and 1980s, died on Aug. 8 at the age of 73.
She won four Grammy Awards and sold over 100 million records.
While few details about her passing were made public, the English-born singer confirmed in September 2018 that she was treating cancer in her spine.

Lamont Dozier
Motown legend Lamont Dozier died on Aug. 9 aged 81.
Dozier was a prolific singer-songwriter who composed and produced hits such as "Stop! In The Name Of Love," "Baby Love," and "Two Hearts."
As part of a songwriting trio that included brothers Brian and Eddie Holland, Dozier and the others wrote and produced dozens of chart-topping songs for various Motown sound performers.
He was inducted into the Rock and Roll Hall of Fame in 1990.
No cause of death has been disclosed.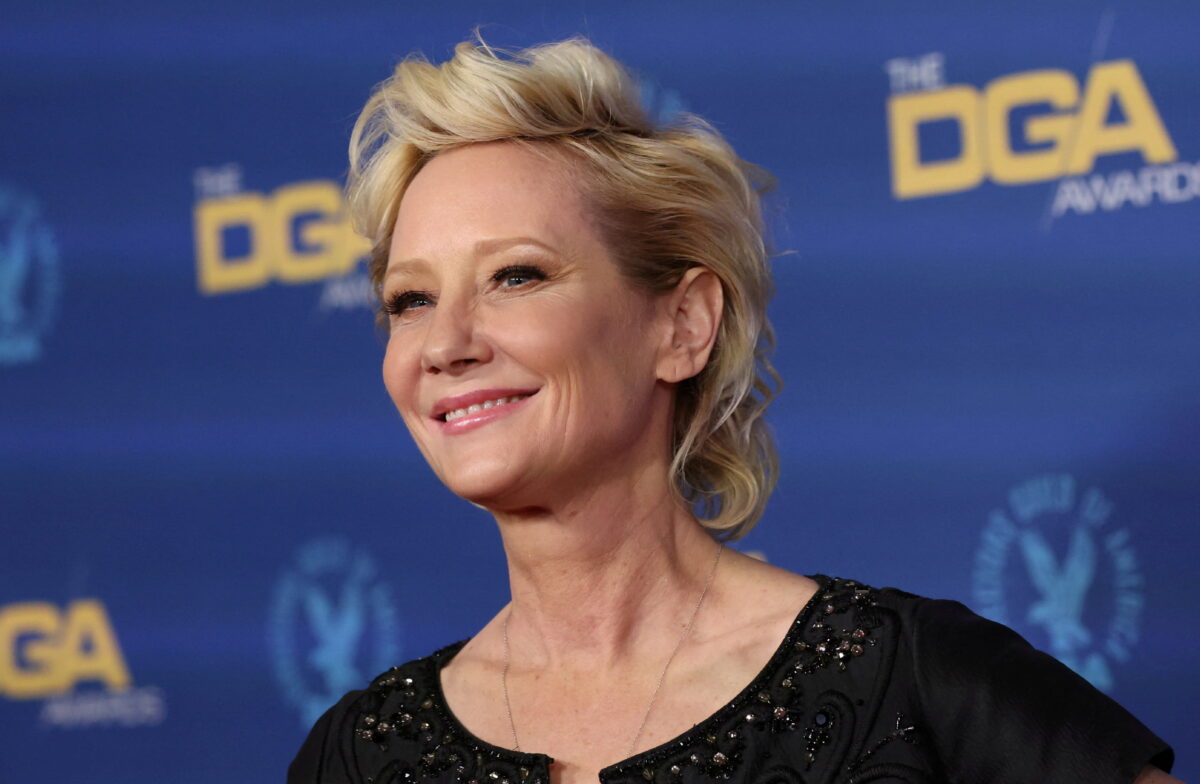 Anne Heche
Actress Anne Heche died on Aug. 14 at the age of 53.
Heche rose to fame for her role in the soap opera "Another World" in the 1980s, for which she won a Daytime Emmy Award.
She later starred in a string of films including "Six Days Seven Nights," "Wag the Dog," "Cedar Rapids," and "Donnie Brasco."
A serious car crash in Los Angeles on Aug. 8 left her hospitalized and she was later taken off life support.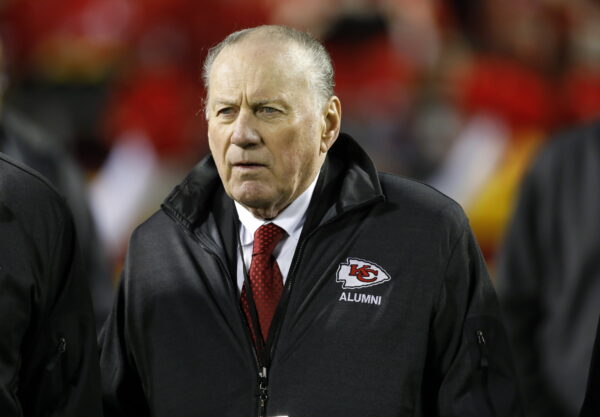 Len Dawson
Hall of Fame quarterback Len Dawson died on Aug. 24 at the age of 87.
He helped vault the Kansas City Chiefs to their first Super Bowl title and earned the nickname "Lenny the Cool" for his swagger.
He followed his legendary pro football career with one in broadcasting, including at a Kansas City-based television station and as part of the Chiefs' radio broadcast team for more than three decades.
No cause of death was given but he had been in declining health for years and entered hospice care on Aug. 12.
September 2022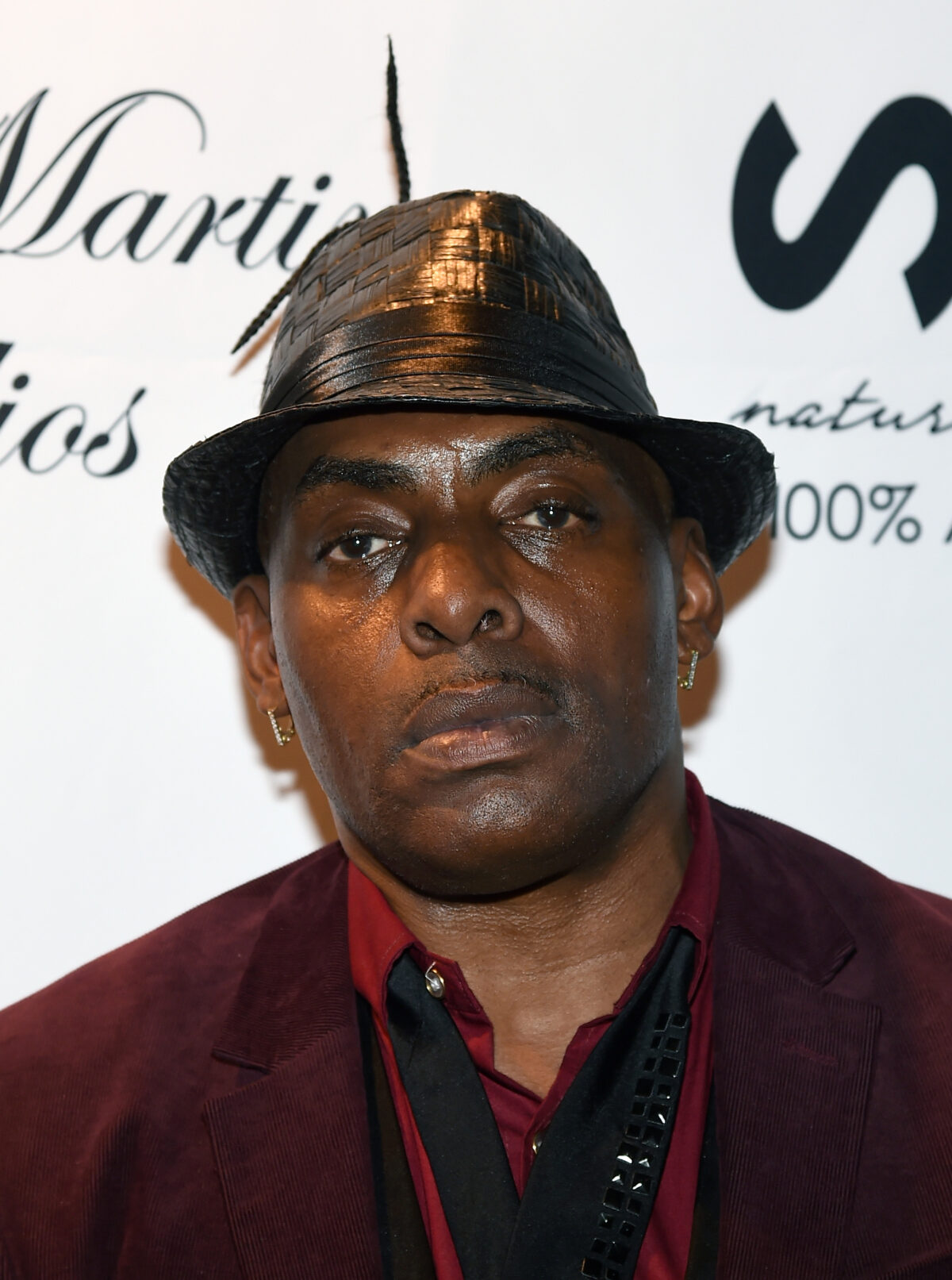 Coolio
Coolio, one of the biggest names in the 1990s hip-hop industry, died on Sept. 28 aged 59.
He achieved enormous success with hits like "Gangsta's Paradise," for which he won a Grammy for best solo rap performance.
While no official cause of death has been revealed, his manager was cited in media reports that Coolio seemed to have suffered a heart attack.
October 2022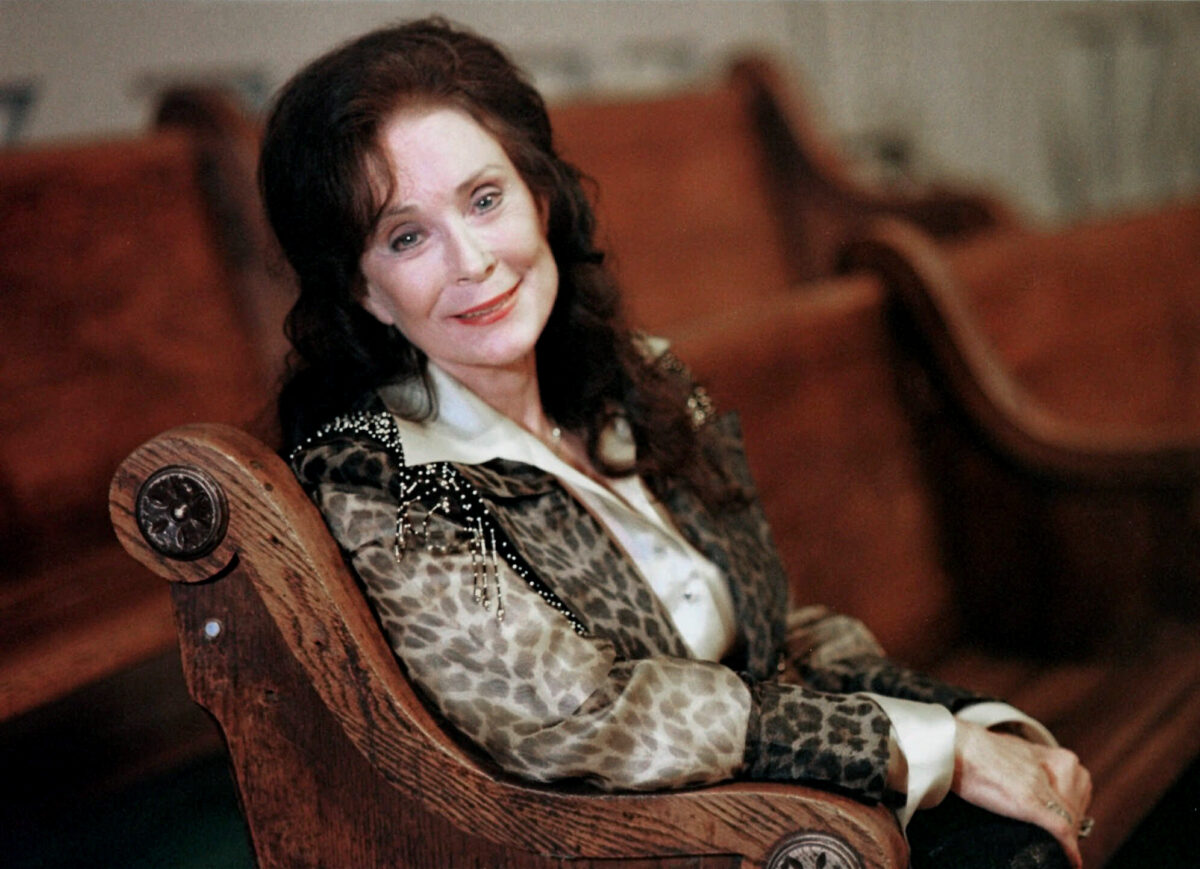 Loretta Lynn
Country singer Loretta Lynn died on Oct. 4 aged 90.
Lynn was already a mother of four when she launched her career in the early 1960s and her songs reflected pride in her rural Kentucky background.
She was chosen as the artist of the decade for the 1970s by the Academy of Country Music, won four Grammy Awards, and received the Presidential Medal of Freedom in 2013.
At one point she teamed up with singer Conway Twitty to form one of the most popular duos in country music.
Lynn's family said she died peacefully in her sleep.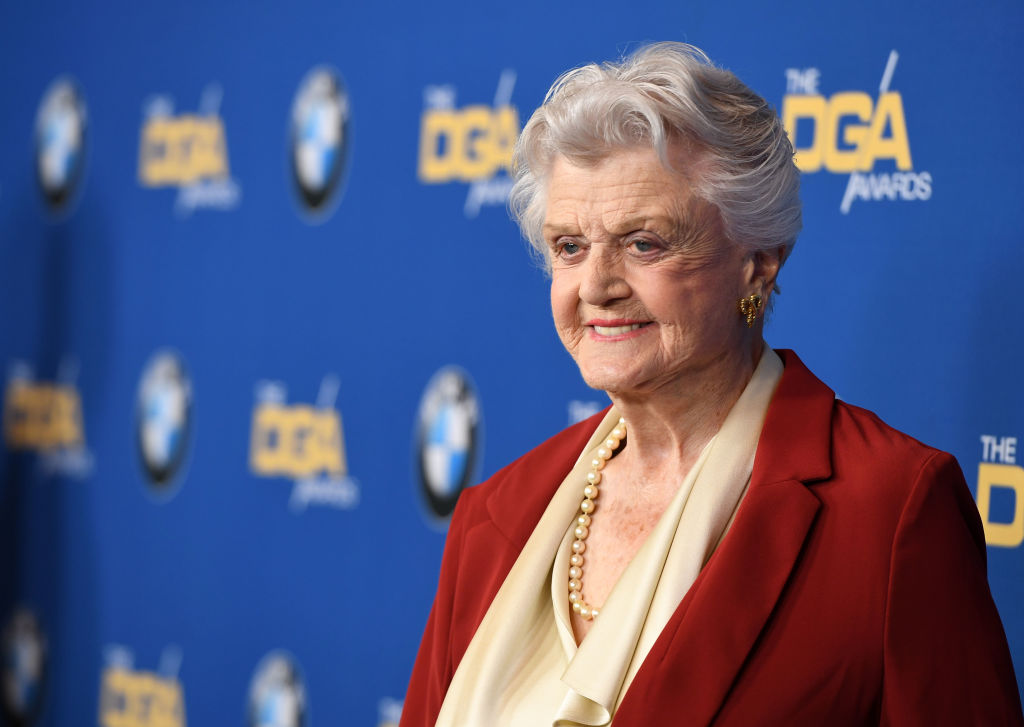 Angela Lansbury
Angela Lansbury, the star of "Murder, She Wrote," died on Oct. 11 aged 96.
Lansbury starred in numerous TV shows, movies, and stage productions.
The British-born actress is perhaps best known for her role as Jessica Fletcher in "Murder, She Wrote," which ran for 256 episodes.
She died in her sleep in Los Angeles, according to family.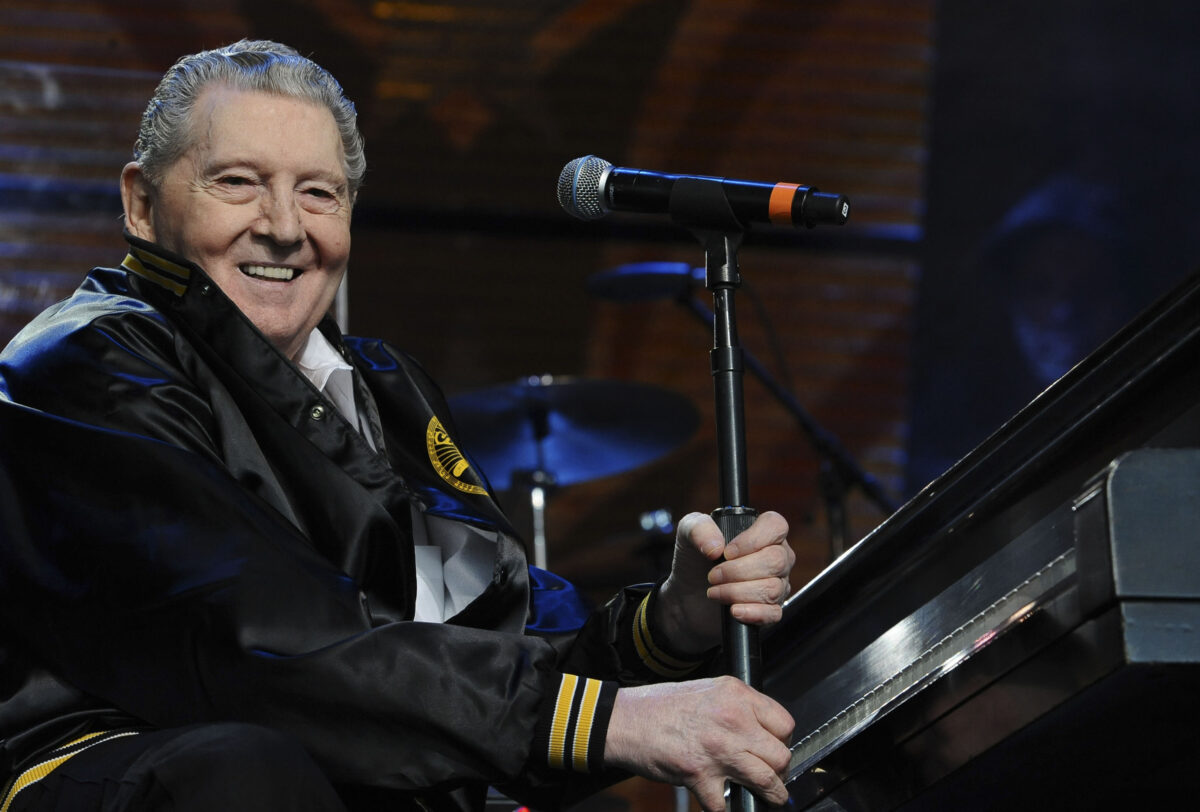 Jerry Lee Lewis
Singer Jerry Lee Lewis died on Oct. 29 aged 87.
For a brief period in the late 1950s, he vied with Elvis Presley for the title of rock icon with hits like "Great Balls of Fire" and "Whole Lotta Shaking' Going' On," but a scandal led to his getting blacklisted from the radio and his career sputtered.
After decades of struggle that included the IRS seizing property to cover a tax debt, battles with substance abuse, and personal bankruptcy, Lewis was inducted into the Rock & Roll Hall of Fame and later joined the Country Hall of Fame.
Lewis died at his home in Desoto County, Mississippi, with his seventh wife by his side.
No cause of death has been revealed.
November 2022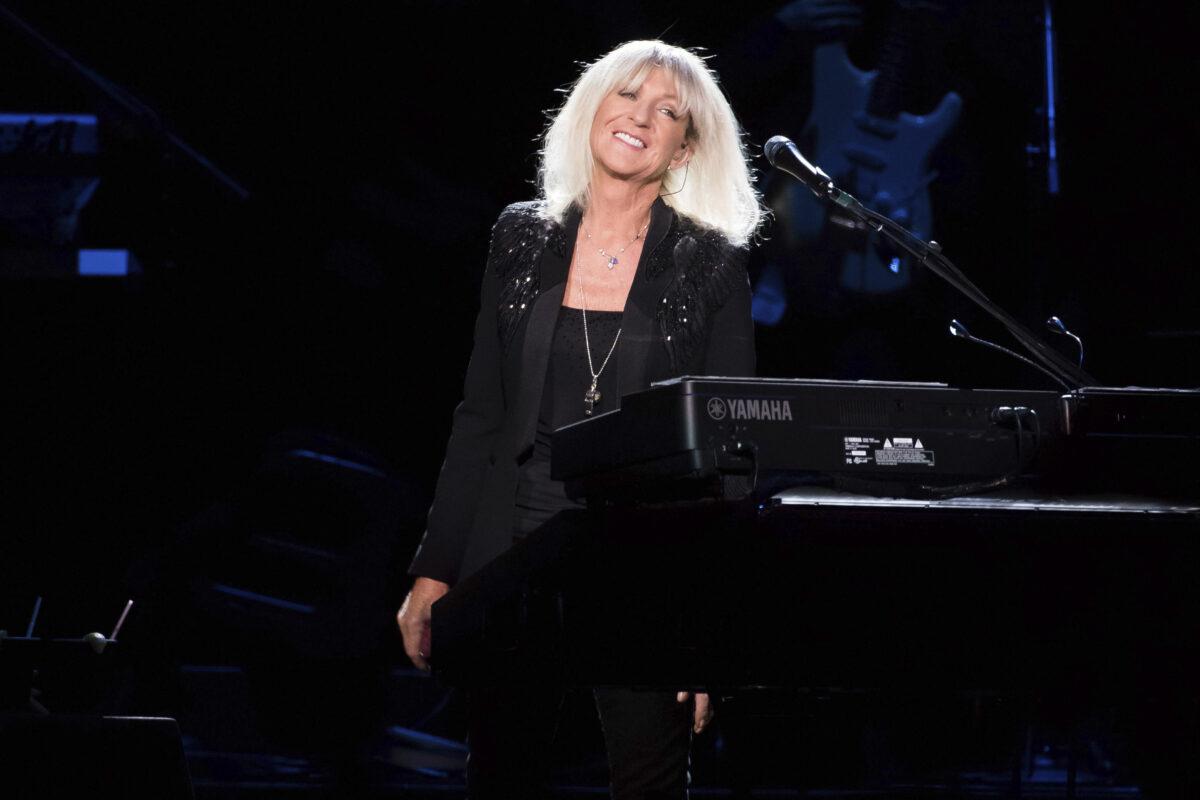 Christine McVie
Christine McVie, the British-born Fleetwood Mac vocalist, songwriter, and keyboard player, died on Nov. 30 at age 79.
McVie was a steady presence and personality in a band known for its frequent lineup changes and volatile personalities.
She passed away peacefully at hospital with family by her side after a "short illness."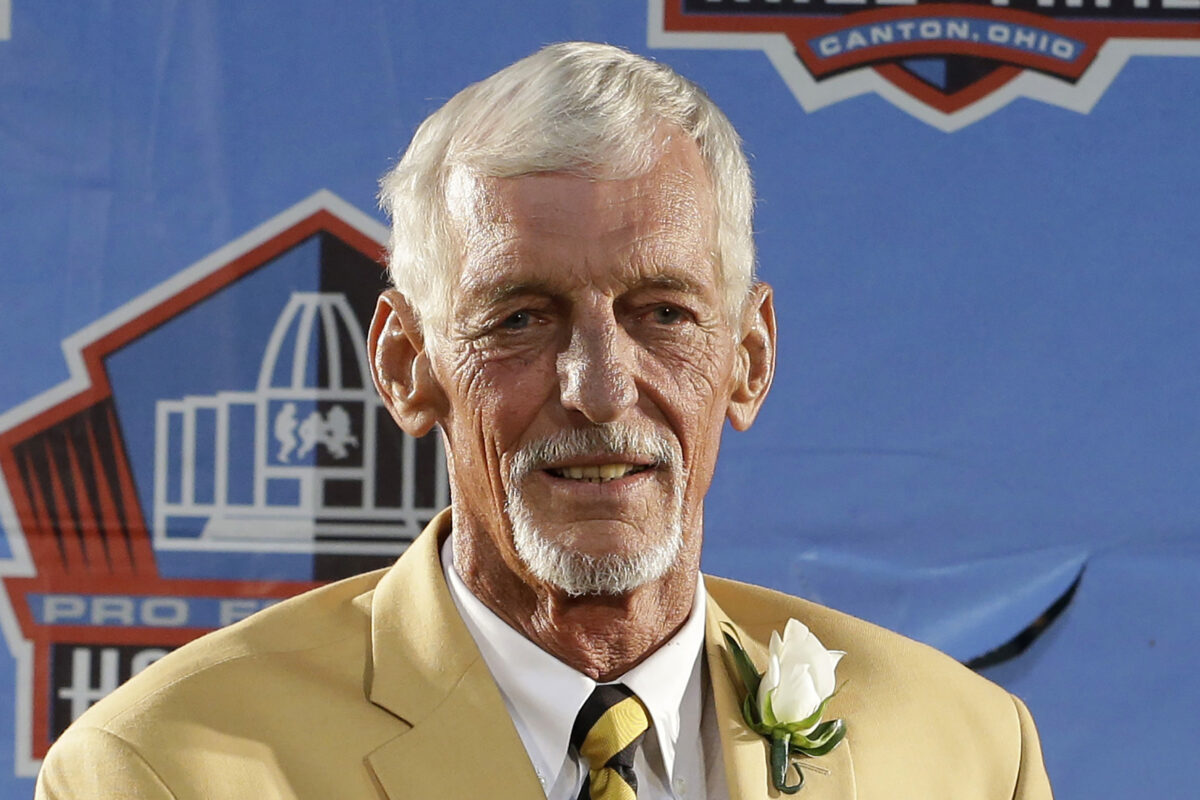 Ray Guy
Ray Guy, the first punter to make it into the Pro Football Hall of Fame, died on Nov. 3 at the age of 72.
Guy was a three-time Super Bowl champion and was picked for the NFL's 75th-anniversary team and the 1970s all-decade team.
He ended his NFL career in 1986 with a streak of 619 punts without having a single one blocked.
Guy died following a lengthy illness and had been receiving care in a hospice.
December 2022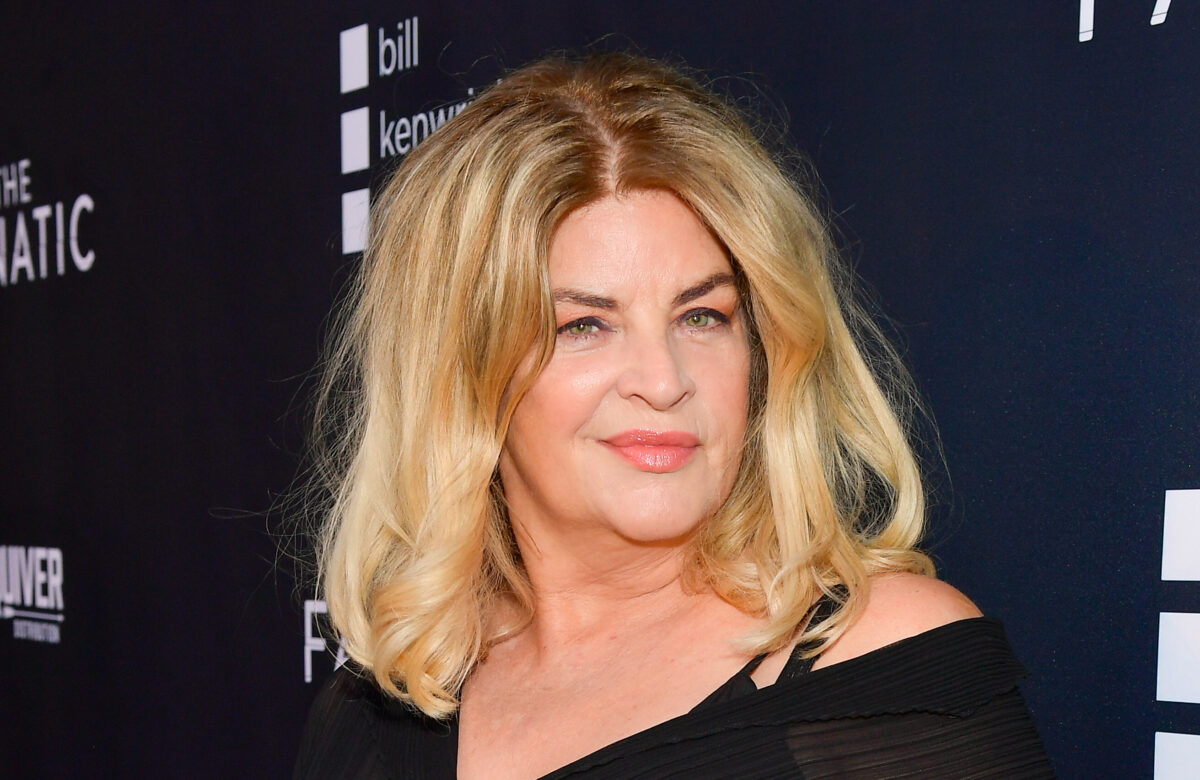 Kirstie Alley
Actress Kirstie Alley, perhaps best known for her Emmy-winning role in the 1980s television sitcom "Cheers," passed away on Dec. 5 aged 71.
Alley starred as Rebecca Howe on "Cheers" from 1987 to 1993, and later in her own sitcom, "Veronica's Closet."
Family said Alley passed away after a battle with cancer that had only recently been discovered.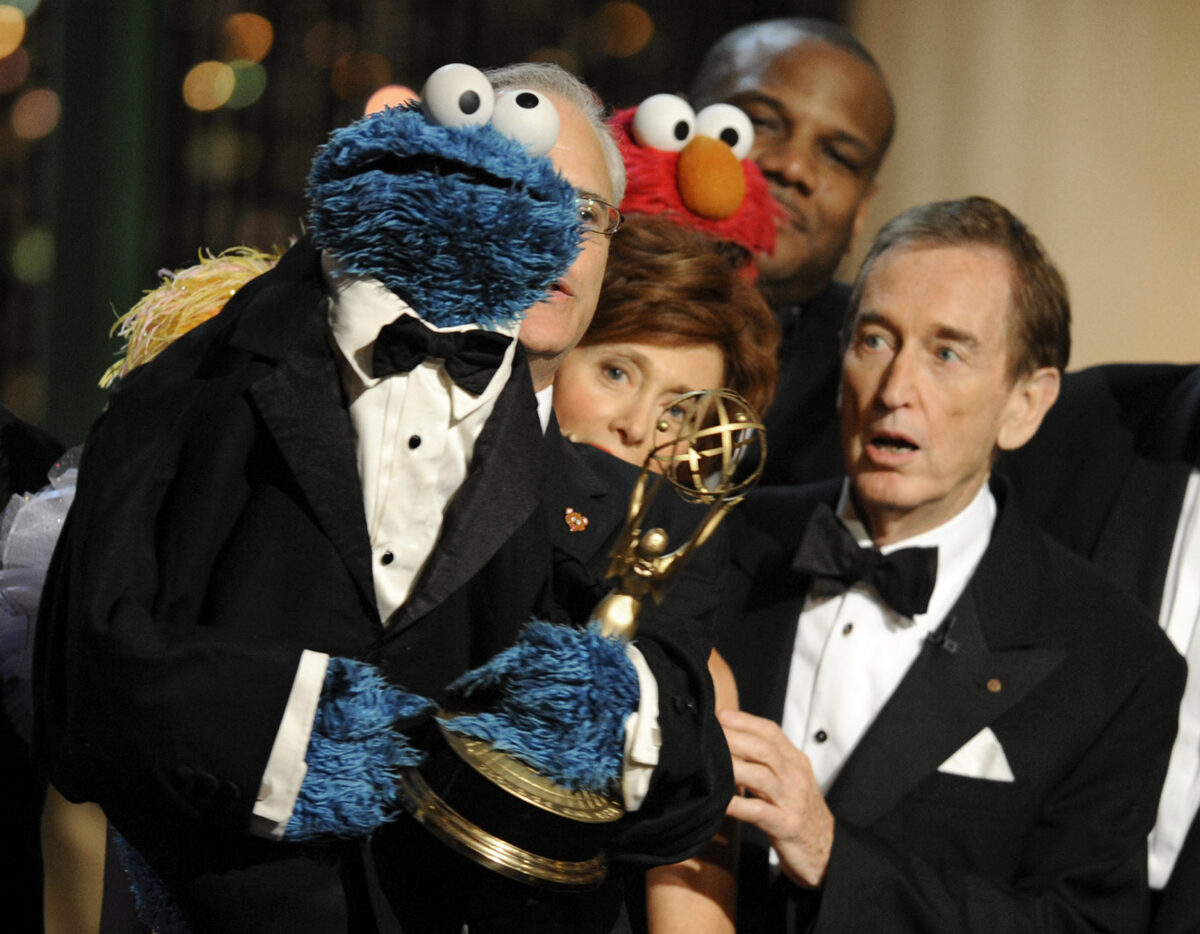 Bob McGrath
"Sesame Street" founding cast member Bob McGrath died on Dec. 8 aged 90.
The actor, musician, and children's author played the friendly neighbor Bob Johnson on the show when it first launched in 1969.
His final "Sesame Street" appearance in 2017 marked a nearly 50-year run for the character.
McGrath's relatives said he died peacefully at home, surrounded by family.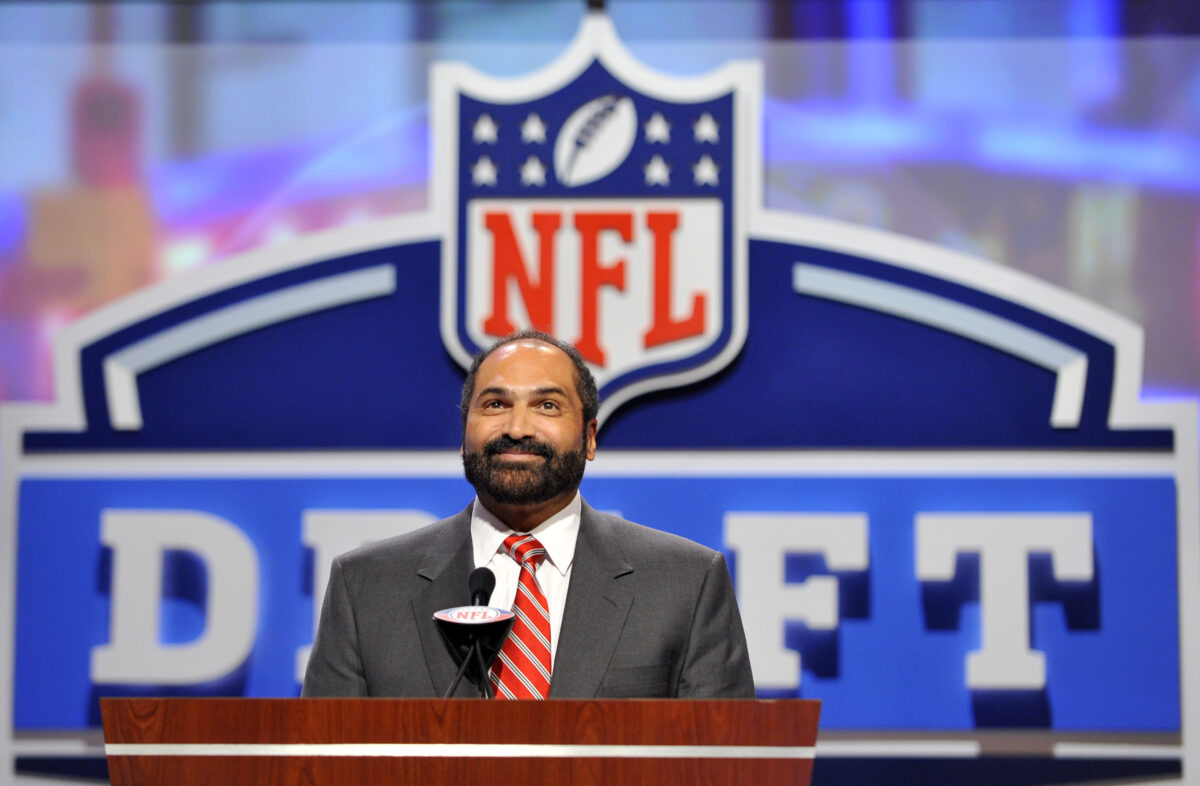 Franco Harris
NFL legend Franco Harris died on Dec. 20 at the age of 72.
The death of the former Pittsburgh Steelers running back and Hall-of-Famer came just two days before the 50th anniversary of his iconic "Immaculate Reception" play that ranks among the most memorable in NFL history.
On Dec. 23, 1972, Harris caught a deflected pass just before it hit the ground and ran for a game-winning playoff touchdown that led the Steelers to a key win over the Oakland Raiders.
No cause of death has been disclosed.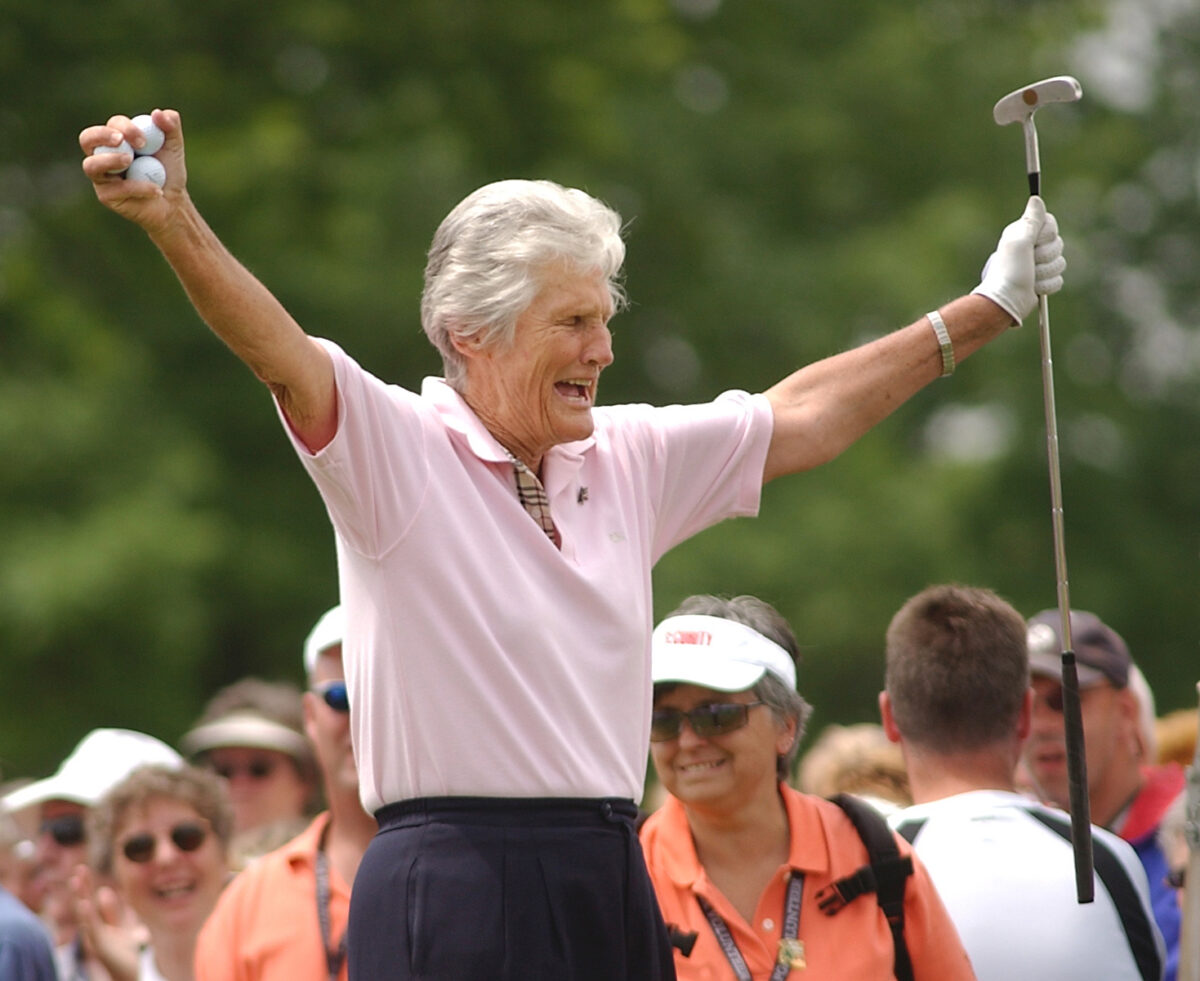 Kathy Whitworth
Legendary golfer Kathy Whitworth died on Dec. 24 aged 83.
Her 88 career wins on the LPGA Tour are the most by any player on a single professional tour, giving her claim to the title of the winningest golfer in history.
Whitworth's wins exceed the men's PGA Tour record of 82 shared by Sam Snead and Tiger Woods.
No cause of death was disclosed.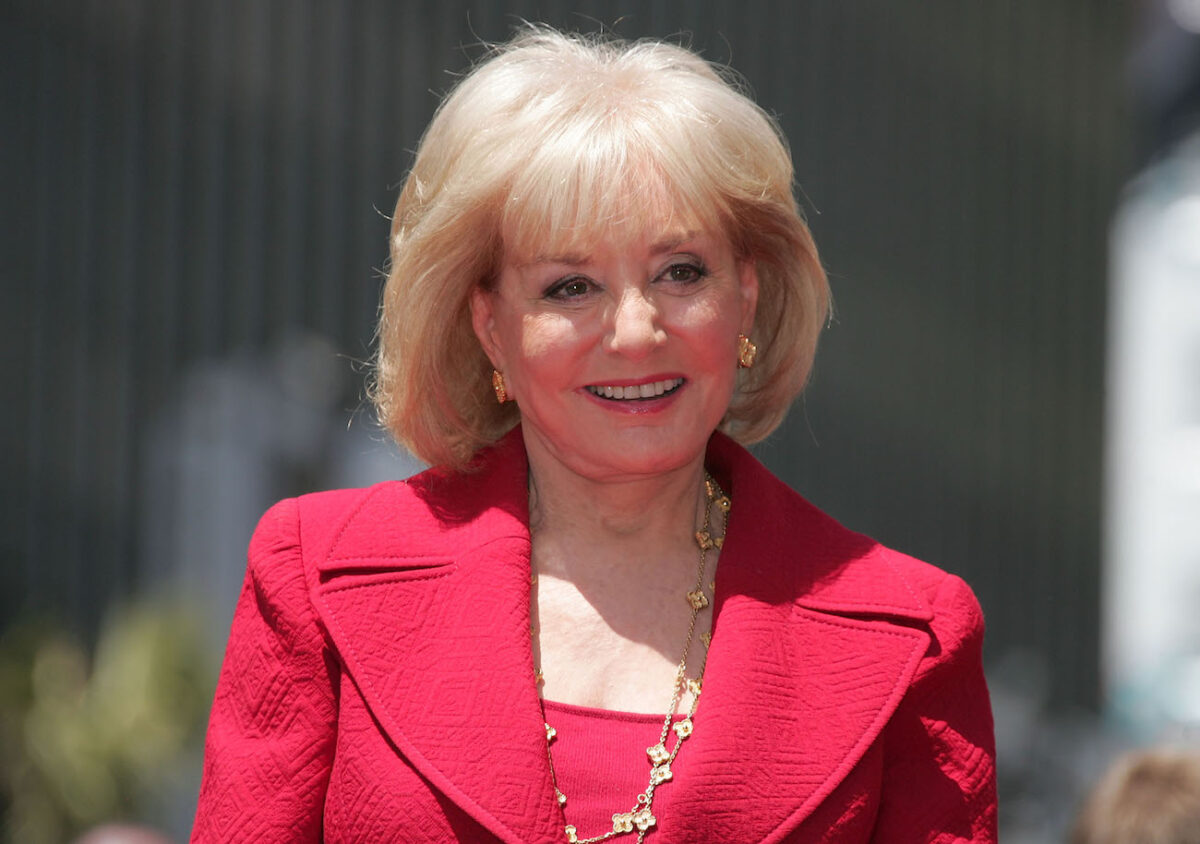 Barbara Walters
Television personality Barbara Walters passed away on Dec. 30 aged 93.
Walters was on the air for over half a century in various roles, after making headlines in 1976 as the first female network news anchor when the joined ABC News.
She became a frequent contributor to ABC's news magazine "20/20," and, in 1984, became co-host.
Decades later, in May 2014, she taped her final episode of "The View," a daytime talk show in which a panel of women discuss the latest news headlines.
Her spokesperson said she passed away peacefully in her home surrounded by loved ones.
Jack Phillips and The Associated Press contributed to this report.