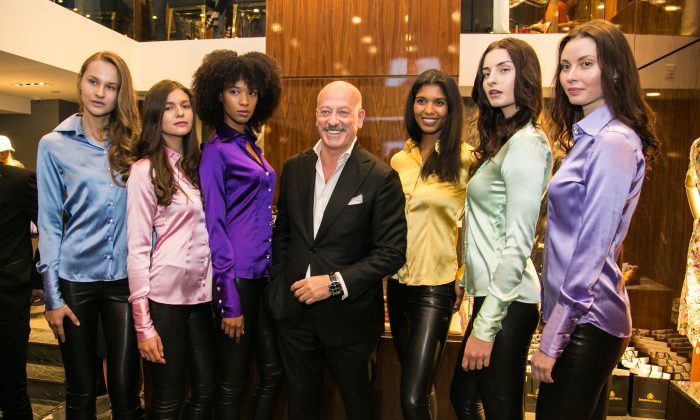 Celebrities Support Domenico Vacca's New Flagship Store During Red Carpet Event
Domenico Vacca celebrated the grand opening for his luxury flagship store on May 3, which includes a cafe, a barbershop and hair salon, as well as the 35 residences and the exclusive members-only club. Celebrities, socialites, entrepreneurs, and sport stars, joined Domenico Vacca at his red carpet event full of music, Bugatti cars, drinks, and of course fashion.
The 10-story building that now bears his name was formerly known as The Branson at Fifth (15 W. 55th St.). Vaccca managed to extricate it from its checkered past as an illegal hotel, giving the building a total makeover (complete with rebranding) that cost over $20 million, with a nod to its 1920s style. 





















RECOMMENDED