The Centers for Disease Control and Prevention (CDC) plans to release official guidance on school reopenings soon, the agency's director said Friday after previously saying teachers could return to in-person classes without being vaccinated against COVID-19.
"We are actively working on the guidance—the official guidance—which will be released in the week ahead," Dr. Rochelle Walensky told reporters in an online news conference.
Walensky made waves on Wednesday when she said "there is increasing data to suggest that schools can safely reopen and that safe reopening does not suggest that teachers need to be vaccinated in order to reopen safely."
President Joe Biden's administration has taken a hands-off approach to school reopenings after the Democrat vowed while campaigning that he'd see schools resume in-person classes if he won.
Officials have recently said Congress must pass Biden's $1.9 trillion relief plan, which includes $130 billion "to support schools in safely reopening," in order for more schools to reopen.
White House press secretary Jen Psaki told reporters this week that Walensky was speaking Wednesday about school reopenings "in her personal capacity." Walensky was speaking during an official White House COVID-19 response team press conference.
Psaki said Biden wants schools to open but that he would wait for the CDC's official guidance to come out.
"Obviously, she's the head of the CDC, but we're going to wait for the final guidance to come out so we can use that as a guide for schools around the country," she said.
Walensky's comments were promoted widely by Republicans, who have been pushing for schools to reopen for months.
"Biden's own CDC Director just said 'vaccination of teachers is not a prerequisite for safe reopening of schools,'" House Minority Whip Steve Scalise (R-La.) said in a tweet. "That's it. Open schools now."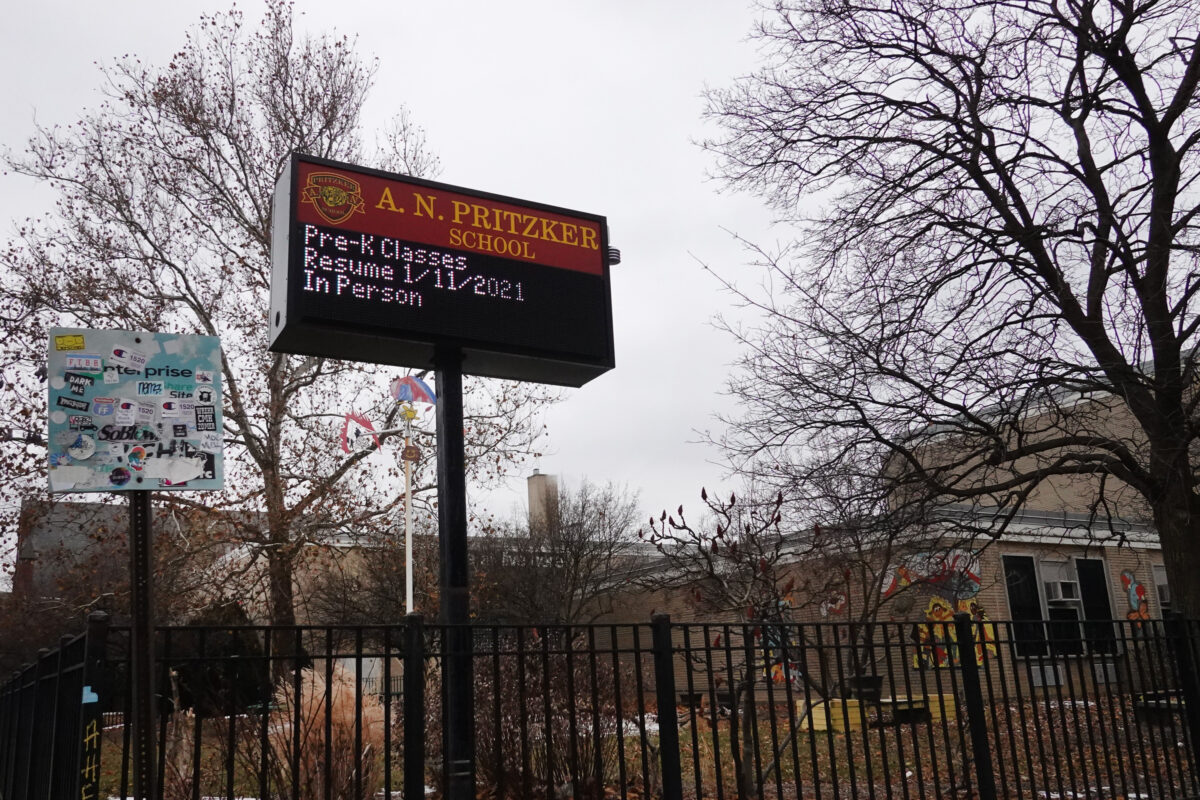 The confusion came about a week after CDC officials released a summary of recent studies that looked at the effect of reopenings on transmission of COVID-19, the disease caused by the CCP (Chinese Communist Party) virus.
Research both inside and outside the United States shows "little evidence that schools have contributed meaningfully to increased community transmission," the officials said.
Biden has faced pressure from fellow Democrats to take a hardline stance against teachers unions, which are blocking reopenings in Chicago and elsewhere.
"It's time for Joe Biden to stand up and to say the kids are the most important things, important players here," former New York City Mayor Michael Bloomberg said this week. "And the teachers just are going to have to suck it up and stand up and provide an education, otherwise these kids have no chance whatsoever."
Walensky told reporters Friday that the goal is to get children back in school.
"School should be the last places closed and the first places open. Our goal is to make sure, in getting children back to school, that we do so both with the safety of the children and the safety of the teachers as utmost and critical in making sure that that happens," she said.
"Among the things that we need to do to make sure that schools are safe is to make sure that the community spread of this disease is down, and that means it's all of our responsibility to work to get our children back to school safely and our teachers back to school safely."