The Chinese regime's top diplomat has been reaching out to members of the House Intelligence Committee to deflect responsibility for the flow of illicit fentanyl into the United States, according to a Republican lawmaker.
Rep. Brad Wenstrup (R-Ohio), a member of the Doctors Caucus and the House Permanent Select Committee on Intelligence, is among many lawmakers who have voiced concern about how Chinese traffickers are sending fentanyl precursors to Mexico for cartels to convert to the end product and send across the border.
Chinese ambassador Qin Gang has recently reached out to Wenstrup to meet with him, the congressman told "Capitol Report," a program on The Epoch Times' sister media outlet NTD.
The topic came up on Sept. 23 during the "Commitment to America" event in Pennsylvania, where House Republicans, led by Minority Leader Rep. Kevin McCarthy (R-Calif.), unveiled the legislative roadmap they plan to follow if they regain a majority in the House of Representatives. One of their promises is to implement strict oversight into China's role in the influx of fentanyl, a synthetic opioid that's 100 times more potent than morphine.
Qin was defensive toward Wenstrup about the fentanyl issue, insisting that Beijing was "getting blamed for the fentanyl surge in the United States of America," Wenstrup said.
"He said, 'We're just selling legal products.' And I said, 'Yeah, but those legal products combined are making fentanyl, and you're doing nothing to make sure they don't fall into the wrong hands,'" he added.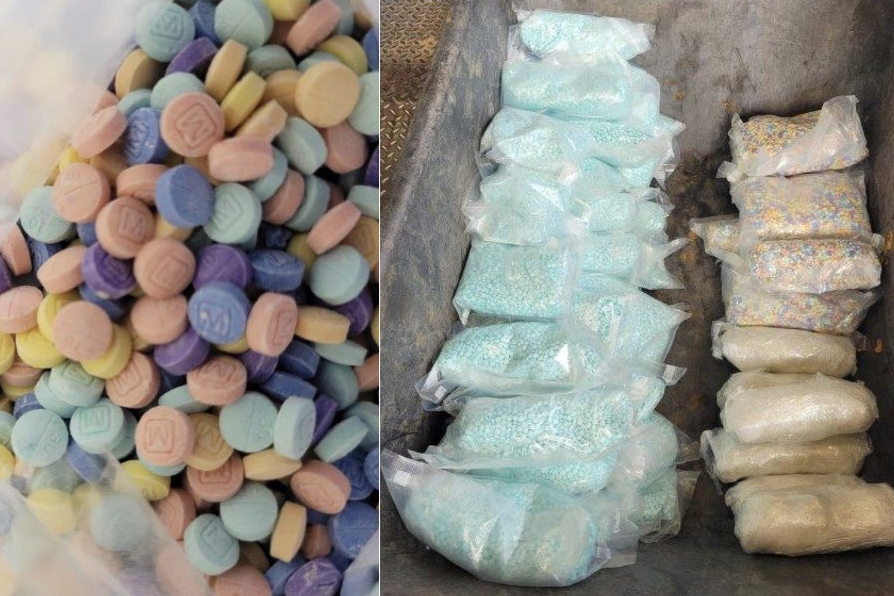 A majority of illicit fentanyl and related substances trafficked into the United States is originally sourced from China, contributing to the country's soaring death toll from opioid overdoses.
While the Chinese regime in 2018 pledged to crack down on fentanyl production, experts said that since then little had been done on the ground to block the flow of fentanyl precursors to the United States. In August, China cut bilateral counternarcotics cooperation with the United States in retaliation over House Speaker Nancy Pelosi's (D-Calif.) visit to Taiwan.
In a Sept. 14 letter, 18 state attorneys general called on the Biden administration to declare illicit fentanyl a weapon of mass destruction to allow stronger measures for curbing the amount of fentanyl pouring across the southern border, a move that Wenstrup supports.
"If you look at the surge and the number of deaths from fentanyl, and the danger that it poses in such a small amount, to me, it's a weapon of mass destruction," he said. "It's already killing so many Americans, and it has the potential to kill many more if we don't do something about it."
Wenstrup said he's open to working with Beijing and the Mexican government as well as the military on the issue.
But some other lawmakers such as Rep. Michael McCaul (R-Texas) have doubts about Beijing's sincerity.
"It's propaganda," McCaul, the ranking Republican on the House Foreign Affairs Committee and chairman of the House GOP's "China Task Force," told "Capitol Report" at the same event on Sept. 23.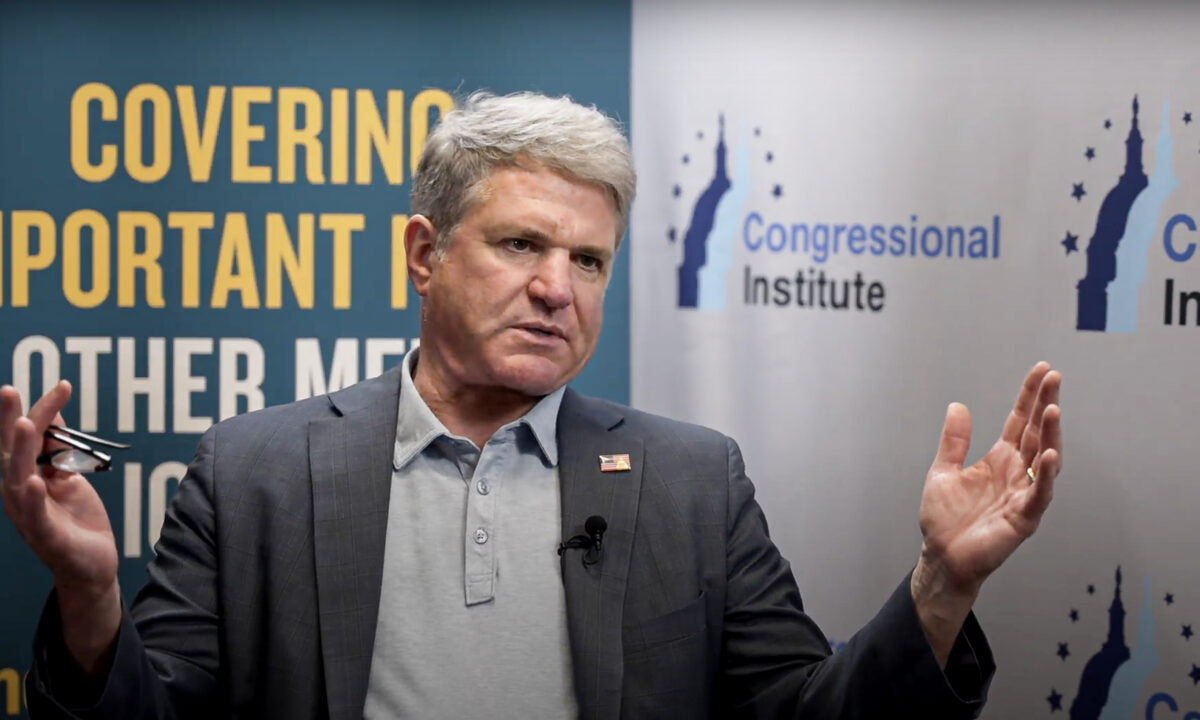 "They don't talk to me for obvious reasons. But it's all propaganda. It's all based on deceit and lies," he said.
"If they were serious, they would stop stealing our technology or intellectual property."
The Chinese Embassy in Washington didn't respond to a request by The Epoch Times for comment about the lobbying effort.
The Trump administration in July 2020 ordered the Chinese consulate in Houston to be shut, citing the diplomatic post as a "hub of spying and intellectual property theft."
"The Houston consulate shut down for a reason," McCaul said.
He noted that in his home state, Chinese researchers have been suspected of stealing intellectual property from a major medical center, and a NASA scientist had secretly worked for a Chinese-backed talent recruitment program, putting highly sensitive data at risk.
Besides inflation, constituents have been sharing their worries about the "wide open" border of his state, said McCaul, who previously chaired the House Committee on Homeland Security.
McCaul credited the Trump-era "Remain in Mexico" policy, which forced illegal immigrants to wait in Mexico while their cases were pending, for helping to secure the border. In August, the Biden administration scrapped the measure after the Supreme Court cleared its ability to do so.
"Now, fentanyl is the biggest human trafficking event in my lifetime," McCaul said.