The recent deployment of the National Guard along the southwest border has led to more than 10,000 arrests of illegal aliens in the span of just a few months, a Customs and Border Protection (CBP) representative said.
National Guard troops do not have the power to arrest illegal immigrants entering the United States—they generally don't even come into contact with them. However, they can help point out the thousands illegally entering the country to Border Patrol agents by monitoring sensors and operating detection systems.
The National Guard was first deployed to the border in mid-April.
"Operation Guardian Support has led to more than 10,800 arrests and the seizure of more than 11,680 pounds of illicit drugs," a CBP representative said via email on July 17. "Ultimately, the mission gives us more eyes on cameras, more aircraft in the air surveilling and more boots on the ground patrolling."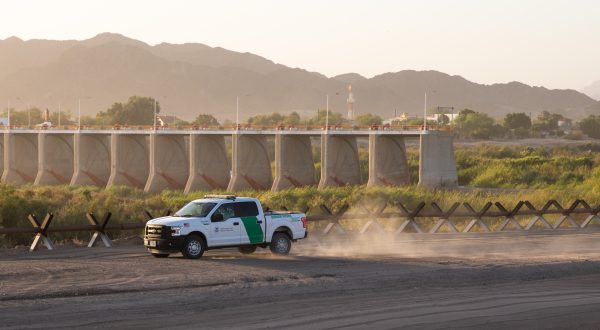 As of July 16, the CBP had 1,601 National Guardsmen on board.
Aside from the arrests, the guardsmen have also helped in intercepting 3,354 others who were turned back before they reached U.S. soil.
"While National Guard troops are not physically arresting aliens or seizing contraband, these outcomes are attributed to the support they provide," the representative said.
Operation Guardian Support provided "much-needed support" in the Del Rio sector area of operations. National Guard units also assist the Border Patrol with a diverse range of support including logistical and administrative support, aerial support, surveillance efforts, border-related intelligence analysis efforts, and mechanical support, according to an earlier news release from CBP.
"The U.S. Border Patrol remains steadfast in our commitment to gain operational control of our borders and the deployment of National Guard personnel will move us rapidly forward on that commitment," Chief Patrol Agent Felix Chavez said in April.