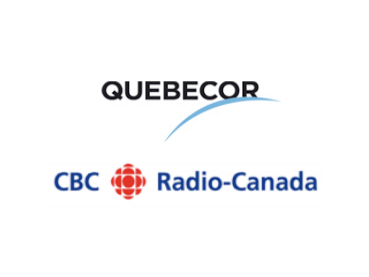 A war of sorts between two of Canada's largest media corporations seems to have calmed with the help of a bit of money.
The Canadian Broadcasting Corporation was the subject of almost daily attacks from Quebecor Media through its Sun newspaper chain and Sun TV television news network.
Quebecor took issue with the public broadcaster's funding—$1 billion annually from the federal government—and its refusal to fulfill access-to-information requests.
Quebecor filed hundreds of access-to-information requests with the CBC after the Crown corporation became subject to the Access to Information Act in 2007.
Many of the requests appeared to be aimed at uncovering embarrassing details of the CBC's spending.
While the CBC replied to many of the requests, it refused to fulfill others, saying that they referred to information that was not subject to the act.
The public broadcaster even refused to turn over that information to Information Commissioner Suzanne Legault, the authority on what information is subject to the act.
The commissioner's office took the CBC to court and won its demand for the documents. The CBC appealed the decision and lost again in November last year.
Throughout that time, Quebecor's outlets assailed the CBC as a "state broadcaster," phrasing usually reserved for outlets like Xinhua News that operate under the direct control of authoritarian regimes.
One of the main irritants between the two corporations was that CBC was not advertising in Quebecor's French-language papers in Quebec.
Last September Quebecor even threatened to sue Radio-Canada, CBC's Montreal-based French-language television network, over this issue.
In recent weeks, however, Quebecor toned down its criticism of the broadcaster, and on Monday issued a statement on its French website saying that the two companies had reached a long-term advertising agreement on March 2 "aiming at re-establishing their commercial relationships over the years to come."
Under the agreement, CBC specialty channels will continue to be carried on Quebecor's Videotron cable subsidiary.
"We are happy to see that, by this agreement, Société Radio-Canada recognizes the value of our newspapers to achieve its objectives as a public broadcaster," said Pierre Karl Peladeau, president and CEO of Quebecor.
But despite early media reports, including from The Epoch Times, that the deal represented a truce between the two corps, Sun TV host Ezra Levant opened his show "The Source" on Tuesday night with a monologue denouncing CBC and what he described as efforts to bribe other media outlets into silence.