English Premier League footballer Kurt Zouma has been sentenced to 180 hours of community service after kicking and hitting one of his two cats in a Snapchat video that went viral.
Kurt Zouma, 27, who plays in defence for West Ham United, was sentenced at Thames Magistrates' Court in east London on Wednesday after pleading guilty at the first opportunity last week to two offences under the Animal Welfare Act of causing unnecessary suffering to a cat.
In February a video, which had been taken by his brother Yoan, emerged which showed Kurt Zouma chasing a cat around a house, kicking and slapping him, as his children watched. He reportedly reacted after the cat damaged a chair in his house with its claws.
Zouma, a French international who was signed by West Ham from Chelsea last year for £29.8 million, could be heard saying: "I swear I'll kill it."
The footballing world reacted angrily to the video and Zouma was booed by fans of his own club, some of whom urged the manager to get rid of the player.
Sentencing him, District Judge Susan Holdham said his conduct had been "disgraceful and reprehensible" and added, "The cat looked up to you to care for its needs … but you caused unnecessary suffering for your own amusement."
A West Ham spokesman said they hoped "everyone will allow Kurt the chance to learn from his mistake and move on."
It is not clear which of Zouma's cats was attacked but both have since been taken away by the Royal Society for the Prevention of Cruelty to Animals (RSPCA) and are awaiting new homes.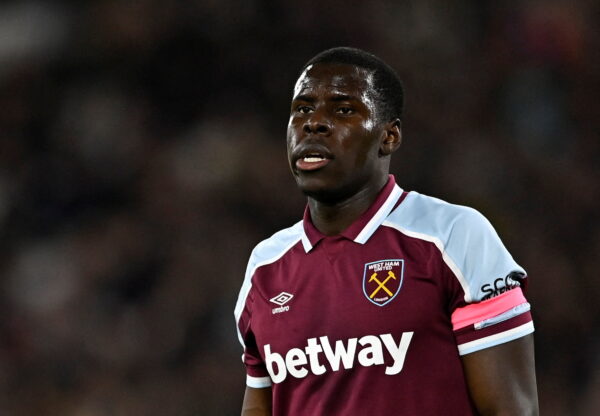 Yoan Zouma, 24, only had 80 followers on Snapchat, and only five accounts viewed it before it was deleted, the court heard. But one of those five people passed the video on to The Sun newspaper, leading to an enormous public reaction.
Yoan admitted one count of aiding, abetting, counselling or procuring his older brother to commit an offence and was given 140 hours' community service.
The judge told the brothers: "Both of you took part in this disgraceful and reprehensible act with this pet cat. You must be aware that others look up to you and many young people aspire to emulate you."
Kurt Zouma was also ordered to pay court costs of £9,000 and was banned from keeping or caring for cats for five years.
PA Media contributed to this report.