Australian Defence Minister Peter Dutton has backed the federal government's decision to join allies in a diplomatic boycott of the 2022 Beijing Winter Olympics, saying Australia wants the Chinese regime to adhere to "basic human rights." But not all senior politicians agree with the move.
"I just don't think people can turn a blind eye any longer to the human rights abuses that we're seeing with the Uyghurs," Dutton told Nine's Today show on Friday morning.
Prime Minister Scott Morrison's decision to boycott came after the United States announced that it would not be sending any representatives to Beijing for the Games in February. Canada and Britain joined the boycotts soon after Australia.
Among the concerns expressed by Dutton was the silencing of Chinese tennis star Peng Shuai, who has largely been unseen in public since she made allegations of sexual assault against former vice premier Zhang Gaoli, drawing heightened awareness worldwide of the communist regime's abuses.
"People are gravely concerned when you have a female international tennis star, who in 2021 can claim to have been sexually assaulted and raped, and we see her social media account cleared—effectively under house arrest and trotted out for scripted lines," Dutton said.
"I just don't think it's acceptable and I think we're right to call it out."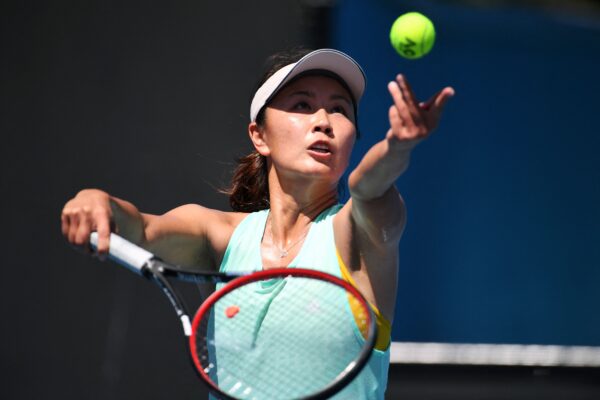 The Women's Tennis Association announced last week that it would not hold any tournaments in China next year as a result of Peng's treatment.
"I don't see how I can ask our athletes to compete there when Peng Shuai is not allowed to communicate freely and has seemingly been pressured to contradict her allegation of sexual assault," Steve Simon, the WTA's CEO, said in a Dec. 1 statement.
Prime Minister Morrison also cited the Chinese regime's human rights abuses against Uyghurs in China's eastern Xinjiang region, which involves slave labour, among other atrocities
Following the announcement, Western Australian (WA) Liberal MP Neil Thomson, the state's shadow planning minister, publicly called for an inquiry into the WA government's $1.3 billion railcar contract with French firm Alstom Global that is sourcing half of its components from Chinese firm KTK, which allegedly has links to Uyghur slave labour.
The U.S. government has named KTK as one of 11 companies allegedly involved in human rights violations that include "repression, mass arbitrary detention, forced labour, and high-technology surveillance" against Uyghurs and other Muslim minorities in China.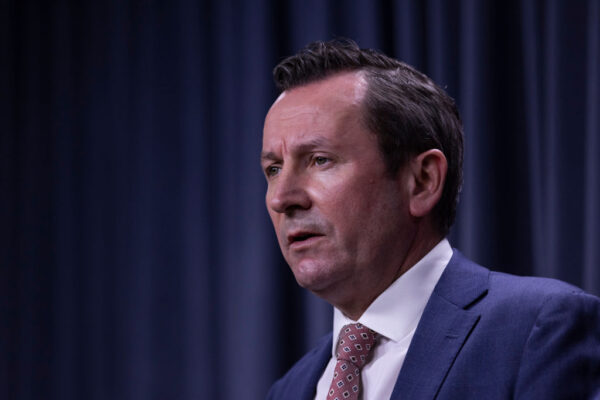 WA Transport Minister Rita Saffioti told The Epoch Times the WA government relies upon assurances from Alstom that no slave labour and exploitation was involved in their supply chain.
"In November 2020, Alstom Global had a third-party human rights audit conducted of their supply chain by an external world-leading audit company," Saffioti said in an email.
"This independent audit did not identify any forced labour issue that necessitates a change in supplier," she said.
"I have asked the Public Transport Authority to closely monitor the situation and continue to work with Alstom to ensure all suppliers uphold the high standards expected by the WA community."
WA Premier Mark McGowan, who has long been critical of the federal government's public positions on Beijing, said he found the boycott "inexplicable" given Australia's trade relationship with China.
"I don't understand why we've done that; the Olympics should be above politics," he said on Thursday, SkyNews Australia reported.
"The Commonwealth government has a certain view—they continue to espouse it. I would have thought more diplomatic language would be appropriate."
McGowan said China was an "important player in our region" and that West Australians benefitted from a relationship with the communist regime.
"We obviously have a view that we should be more diplomatic towards China obviously this move around the Olympics I found pretty inexplicable.
"Sports, particularly the Olympics, should be above politics," he said.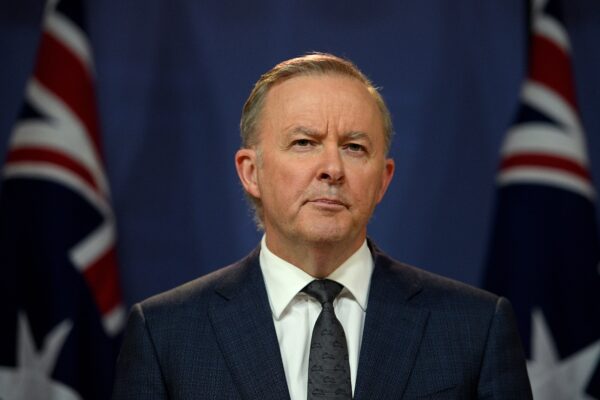 But the state Labor leader's views stand in stark contrast to the position of the National Labor Opposition Leader, Anthony Albanese.
"We do support the call by the national Government to have a diplomatic boycott," Albanese said.
"China's human rights record, particularly its treatment of Uyghurs, but other issues as well, including Hong Kong, not respecting the agreements that were made in Hong Kong mean it is appropriate that a commensurate action be taken to send a message about human rights."
Albanese said that Morrison had followed the lead of the United States and stood "up for our own values."
Morrison made it clear that the diplomatic boycott did not extend to athletes, who could still compete in the games.
"Australia [is a] great sporting nation, and I very much separate the issues of sport and these other political issues," he said.
Dutton echoed these sentiments, saying while Australia wanted its Olympians to compete at a "fantastic Games," and for China to be "the best friend and neighbour," Australia—and its allies— were sending a "very clear message" to Beijing that "we want practices to change and we want basic human rights to be adhered to."
"I think the Prime Minister's made the right decision here and sending a very clear message," Dutton said.