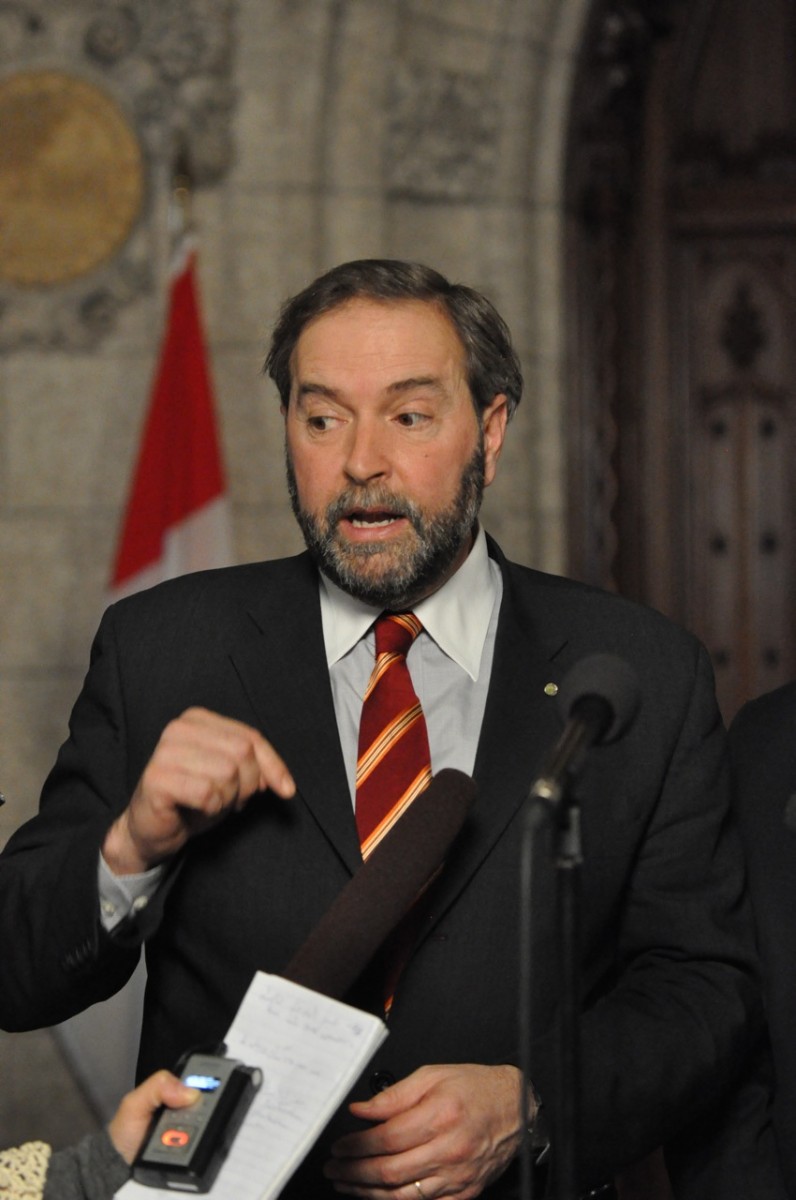 TORONTO—For politicians, attack from opponents is par for the course, but in Canada, there is a new trend of politicians facing targeted personal attacks by anonymous hackers. 
Last month, Public Safety Minister Victor Toews was assailed by anonymous twitter messages and hacker videos accusing him of adultery with detailed information from his divorce proceedings. The attack was over a proposed online security bill that would increase police powers for online surveillance.
The culprit behind at least some of the attacks turned out to be a staffer from the Liberal Party. 
In the current leadership race for Canada's second-ranked party, the New Democratic Party (NDP), the perceived front-runner in the pack, Thomas Mulcair, was recently targeted by a website dedicated to exposing his dirty policy-laundry, so to speak. 
The "Know Mulcair" website, with the "no" in "Know" bolded for emphasis, details some of Mulcair's positions as a former provincial minister for the Quebec Liberal Party that contradict the NDP's own left-leaning positions. 
Until the last election, when the NDP became the second biggest party in Parliament, or the Official Opposition party, it was often viewed as a fringe party with no chance of ever forming a government. 
The party's surprising breakthrough in the last election was deflated when the man responsible for that win, party leader Jack Layton, died suddenly of cancer not three months after the election. It was a big emotional blow not only for the party, but many Canadians.
The website purports to belong to "active and longstanding members of the NDP." 
The Conservatives, meanwhile, recently attacked Mulcair, saying he tried to negotiate himself a Cabinet seat with their party upon his departure from the Quebec Liberals—an accusation Mulcair denies. 
For most NDPers, any connection or willing cooperation with the Conservatives is tantamount to party treason. His roots with the centrist Liberal Party are much more palatable to party stalwarts.
Whether Mulcair can beat out stiff criticism, from known and anonymous sources, both within his party and from the Conservatives will be known on March 24 when NDPers vote for their new leader. It may also be a test of the new style of politicking.