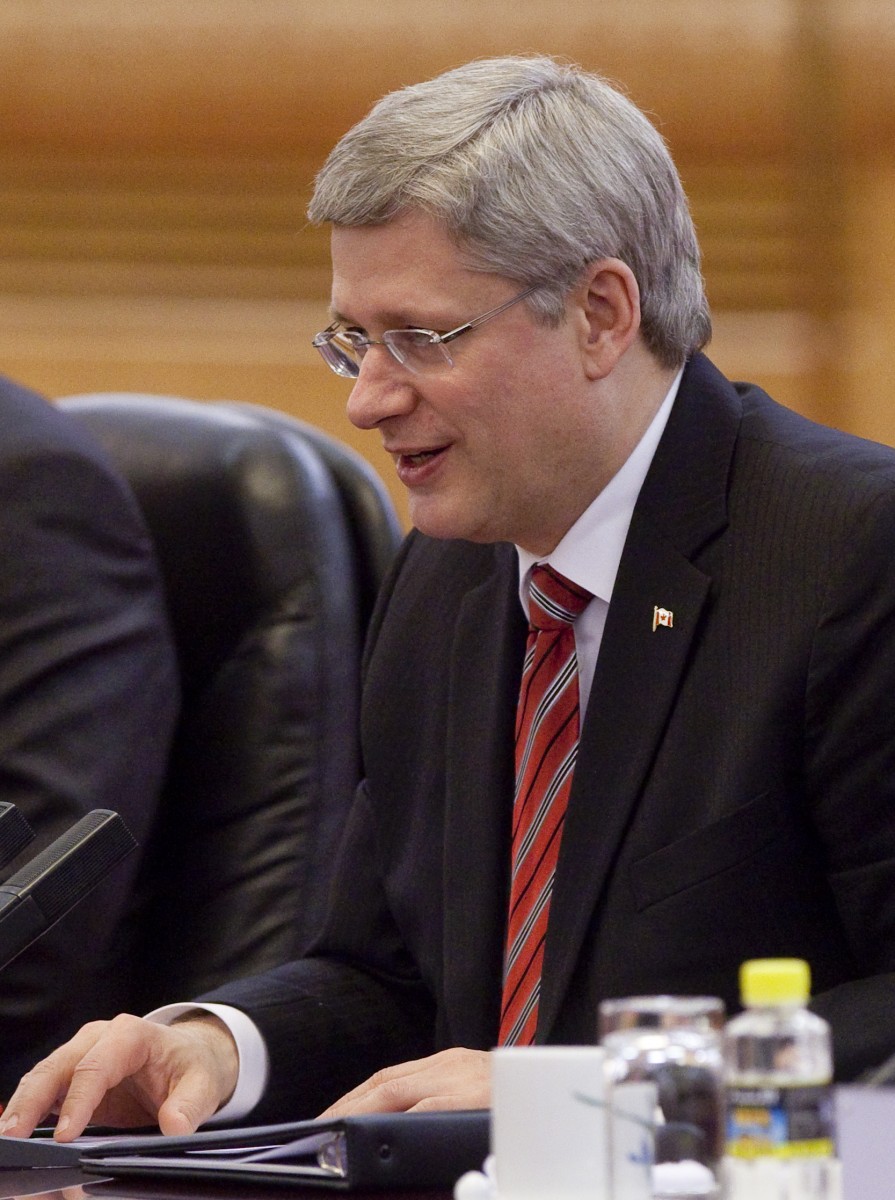 PARLIAMENT HILL—The police chief of one of China's major cities has disappeared from sight just days before Canadian prime minister Stephen Harper was to visit the city and meet its controversial Communist Party secretary.
The prime minister looks to be arriving amid political turmoil in Chongqing, as its high-profile police chief Wang Lijun has disappeared and was even rumoured to have sought asylum at the U.S. consulate in nearby Chengdu. 
Wang was the right-hand-man of Chongqing Communist Party chief and hardliner Bo Xilai, whom Prime Minister Harper is scheduled to meet with on the last leg of his China trip. Wang was the face of Bo's very public campaigns to crack down on crime, which proved controversial because of accusations that some figures had been protected and that political opponents were targeted. 
However, on Thursday, Chengdu issued a notice that Wang was being moved from his police chief position, suggesting a possible fallout with Bo. 
According to the micro-blog of the Chongqing city government, Wang had "suffered overwork and immense mental stress," and is "taking holiday-style medical treatment." 
But according to journalist Wang Xing with Southern Metropolis Daily, a Chengdu police official confirmed that Wang Lijun had sought asylum at the U.S. Embassy, and that after being arrested he was flown to Beijing. That post was later deleted from Wang Xing's Sina Weibo microblog. The U.S. State Department confirmed during its Feb. 8 press briefing that Wang Lijun "did visit the consulate" but also said that "he later left the consulate of his own volition." The State Departments spokesperson would not comment on "issues having to do with refugee status, asylum, et cetera."
Bo, the former Commerce Minister, was moved to his role as Chongqing City's party secretary in 2007. His activities since becoming Party chief in the city have attracted controversy. 
The whipped-up atmosphere that Bo created in his "hitting the black" anti-mafia campaign drew ready comparisons to the Cultural Revolution by Chinese commentators. It was coupled with a "singing red" movement, which persists, where Bo mobilizes thousands of people to sing classic revolutionary (i.e. "red") songs. 
These and other ostentatious displays of communist symbolism by Bo are thought to be part of his effort to be installed to the Standing Committee of the Chinese Communist Party's Politburo, the supreme power organ in China.
According to a U.S. Cable posted online by Wikileaks, Bo was removed from his national role and denied the vice-premiership position he sought at the time because of the prominent role he'd played in the communist party's ongoing persecution of Falun Gong, which led to a slew of lawsuits by victims against Bo in other countries.