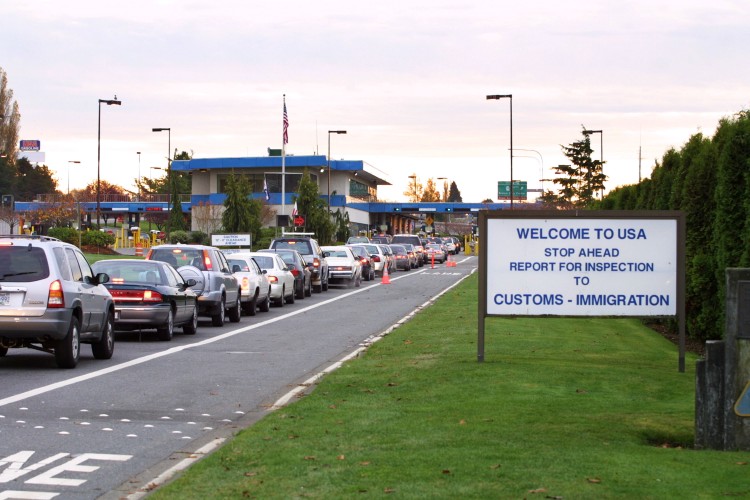 Canada and the United States are launching a pilot project in which U.S. authorities will conduct pre-inspection checks on Canadian truck cargo destined for America to help reduce border wait times and improve efficiency.
"The pilot announced today will test the concept of conducting primary inspection of U.S.-bound truck cargo in Canada in order to better manage our shared border and improve economic opportunities for Canadian manufacturers and their U.S.-based supply chain partners," Minister of Public Safety Vic Toews said in a statement.
Toews signed a memorandum of understanding with U.S. Secretary of Homeland Security Janet Napolitano last week to launch the pilot project.
"The implementation of the truck cargo pre-inspection pilot will aim to further enhance the economic and national security of both of our nations," Napolitano said in a statement.
The project is part of the Beyond the Border Action Plan implemented by U.S. and Canada in 2011 which focuses on security while accelerating the legitimate flow of people and goods across the border.
The project will be carried out in two phases. The first phase will test the concept of U.S. authorities performing primary cargo inspections in Canada, and will be carried out at the Pacific Highway crossing between Surrey, B.C., and Blaine in Washington State.
The second phase will test how the process can actually improve border efficiency and cut down wait times, and will be implemented at the Peace Bridge crossing between Fort Erie, Ontario, and Buffalo, New York.
Both governments will consult with stakeholders throughout the process.