An off-duty police officer arrested a woman after she allegedly attacked a pregnant woman in a vicious street-assault, which was caught on video.
NSW Police, cited by SBS News, said a 28-year-old woman was in custody after a 30-weeks pregnant woman was attacked on May 28 in Sydney, Australia, on her way to work.
Detective Chief Inspector Adam Johnson told reporters on Tuesday, "It was just a totally unprovoked, unwarranted, unnecessary attack."
Australia's Nine News further cited Johnson as praising a passerby for helping the injured victim.
"The civilian did not hesitate to leap to the rescue of the pregnant woman and we commend his bravery,"  Johnson said, the news outlet reported. "We would also like to praise the swift response of the probationary constable who saved the woman from further harm."
The 26-year-old victim was walking along the sidewalk when the assailant approached and lashed out with a barrage of strikes to the pregnant woman's head.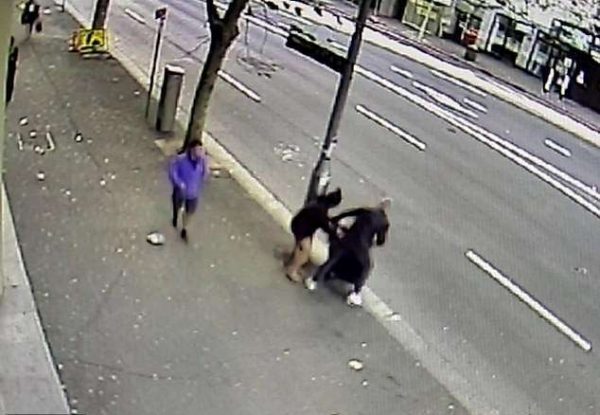 Footage of the disturbing incident also shows the attacker pulling the pregnant woman's hair and ramming her into a pole, while the victim appears to clutch her stomach.
Nine News reporter Tiffiny Genders shared the video on Twitter, saying: "The pregnant woman has bruises, swelling and is now missing a huge clump of hair. She's still under observation in hospital, with tests being carried out on her unborn baby."
Here it is. Just disgusting. At least 10 punches thrown. The pregnant woman has bruises, swelling and is now missing a huge clump of hair. She's still under observation in hospital, with tests being carried out on her unborn baby. @9NewsSyd pic.twitter.com/Z7t8U5oGMj

— Tiffiny Genders (@tiffgenders) May 28, 2019
2GB radio reporter Ben Fordham posted a statement by the victim's husband: "We have been informed that the baby of today's senseless attack victim is healthy and unharmed. The brave mother who used her hands to protect her baby instead of herself is recovering at this stage. We thank the Surry Hills Police for their assistance, the medical team at the RPA Hospital for their continued care and the first responders who stopped this barbaric act."
The husband added, "You are all our heroes."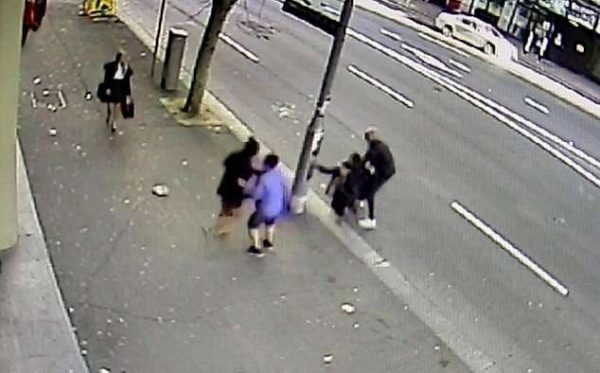 The alleged attacker was taken to Surry Hills Police Station and charged with assault, The Daily Mail reported.
The suspect made an initial court appearance Tuesday and was denied bail.
She remains in custody.
Police Release Video of Fatal Officer-involved Shooting of Australian Woman
The Minneapolis Police Department recently released footage of a 2017 incident in which a police officer shot an unarmed woman.
Released on Thursday, May 23, the video shows the tense moments after U.S.-Australian citizen Justine Damond was fatally shot outside her home after she made a 911 call to report a possible rape.
Former Minneapolis police officer Mohamed Noor—later found guilty of third-degree murder and second-degree manslaughter in connection with Damond's death—is seen in the footage visibly distressed and pacing nervously.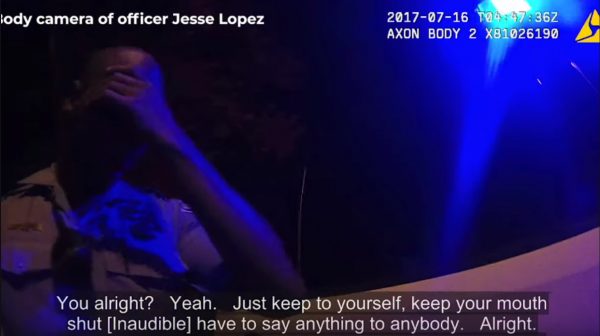 Noor, who is the first police officer in Minnesota to be convicted in an on-duty fatal shooting, is seen in the video burying his face in one hand while another officer can be heard telling him "keep your mouth shut."
One of the clips shows Noor pacing while his partner Matthew Harrity performs CPR on the victim. Noor's partner can be heard shouting to the woman, "Stay with me."
*Warning: contains sensitive footage and profane language.
Another clip shows Noor covered in sweat and burying his face in one hand. The officer asks Noor if he's alright then tells him to "keep to yourself, keep your mouth shut until you have to say anything to anybody."
The footage also features Sgt. Shannon Barnette, Noor's supervisor, who arrived on the scene and ordered it secured.
Barnette's body camera footage shows her asking Noor's partner what happened.
Harrity responds, "She just came up out of nowhere. On the side of the thing. We both got spooked. I had my gun out. I didn't fire. Then Noor pulled out and fired."
A jury found Noor guilty on April 30 on the basis of evidence that includes the newly released footage.
Noor remains in custody pending sentencing, which is scheduled for June 7.
The Associated Press contributed to this report.